As you may have probably read by now, Ford recently launched three different models of the next-generation Bronco. In our previous story, we already did a quick rundown on the Bronco Sport. This time around, we're taking a look at the bigger models in the stable.
We're listing down here a few facts about the two-door and four-door versions of the all-new Bronco—if you're looking for such information, then read on.
1) The new four-door version is a first.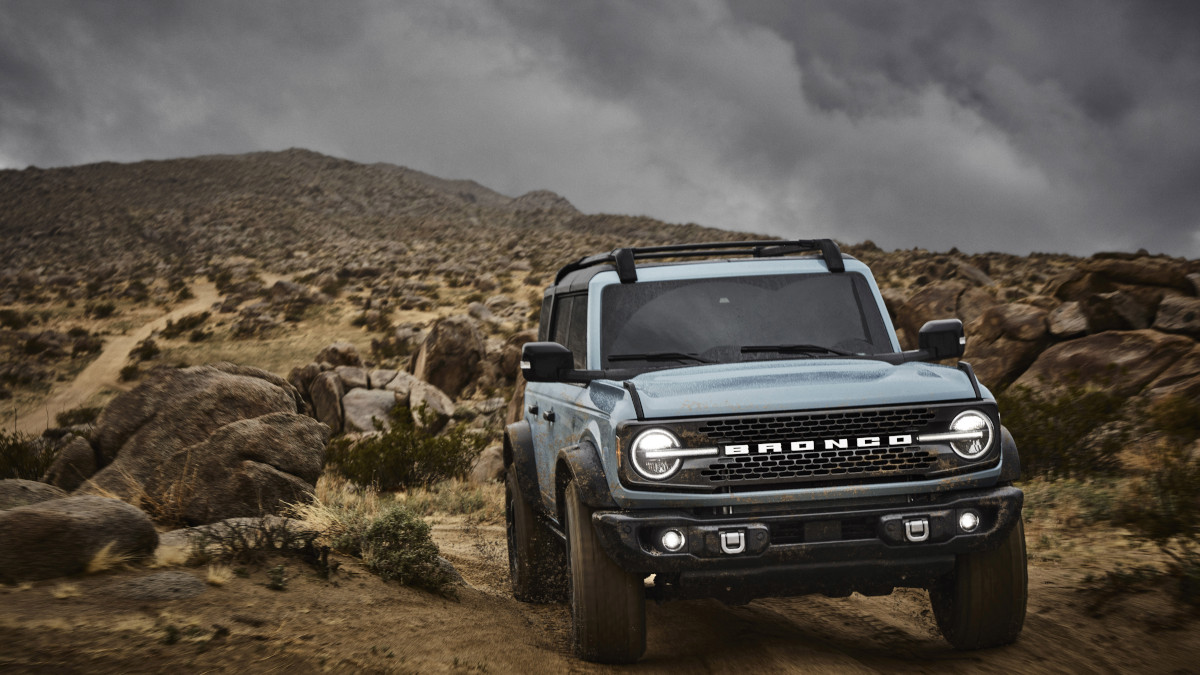 Apart from the fact that the all-new Bronco is smaller than most of its predecessors, what makes it different from all the Broncos that came before it is that it comes as a four-door SUV—a first for Ford's storied SUV. Now, in case you want to see how the new model looks in comparison with the old ones, you can check out this previous story of ours.
Continue reading below ↓
Recommended Videos
2) It comes with a removable top.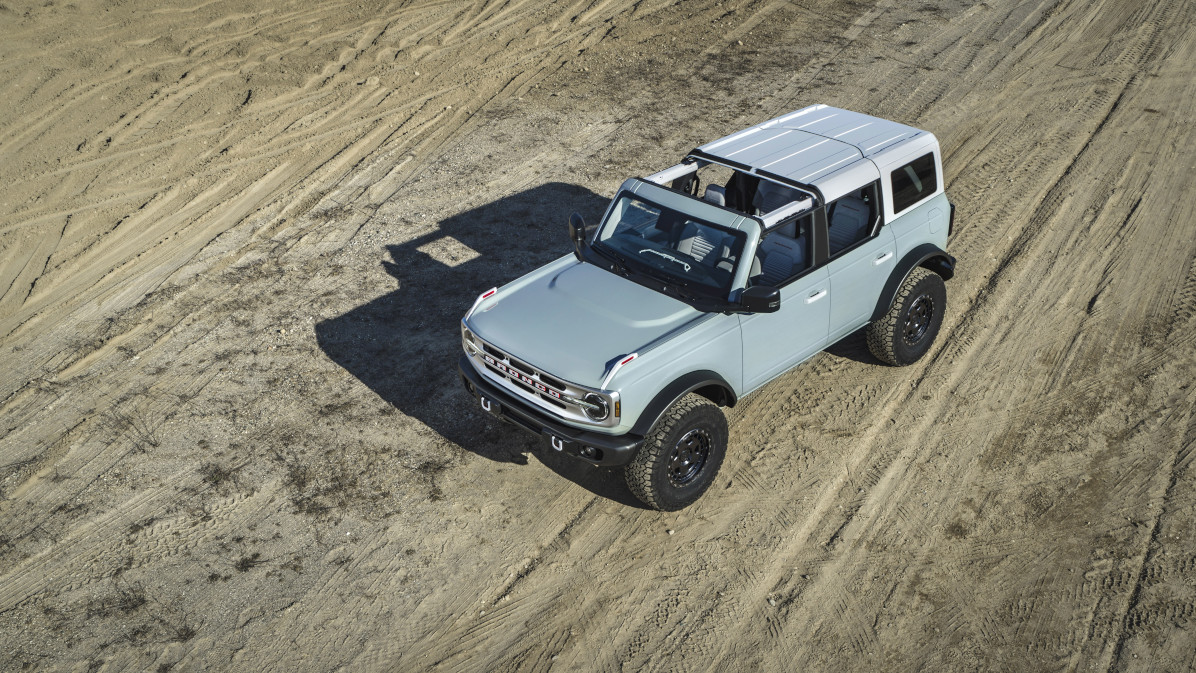 Unlike the Bronco Sport, the two- and four-door Broncos come with removable tops. A three-section roof system comes standard with the two-door models while a four-section system is available with the four-door model.
There are also two top materials available: a cloth soft top and a modular hardtop. The four-door Broncos come with a soft top as standard, but it can also be spec'd with a combination of both. For the hardtop models, these feature rear quarter windows that can be removed even with the roof panels still in place.
3) The doors are removable, too.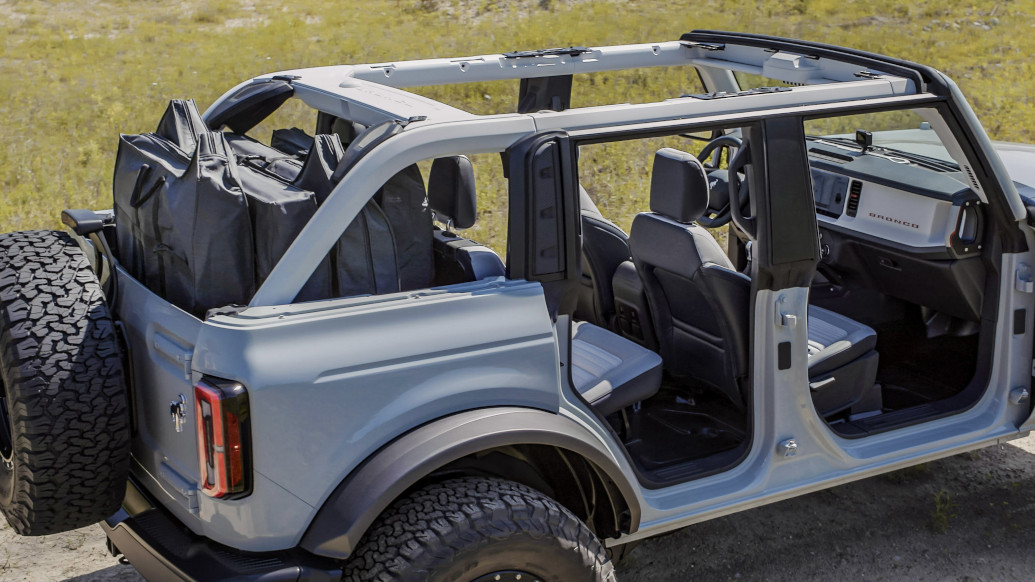 The roof panels aren't the only easily removable parts here. The frameless doors can be taken out on a whim, too, emphasizing the Bronco's off-road functionality and capability even more. Four-door models come with protective door bags that allow for easy storage, and they actually look like pretty nifty bonuses to this package.
4) It's loaded with the same off-road and driver-assist tech equipped in the Bronco Sport.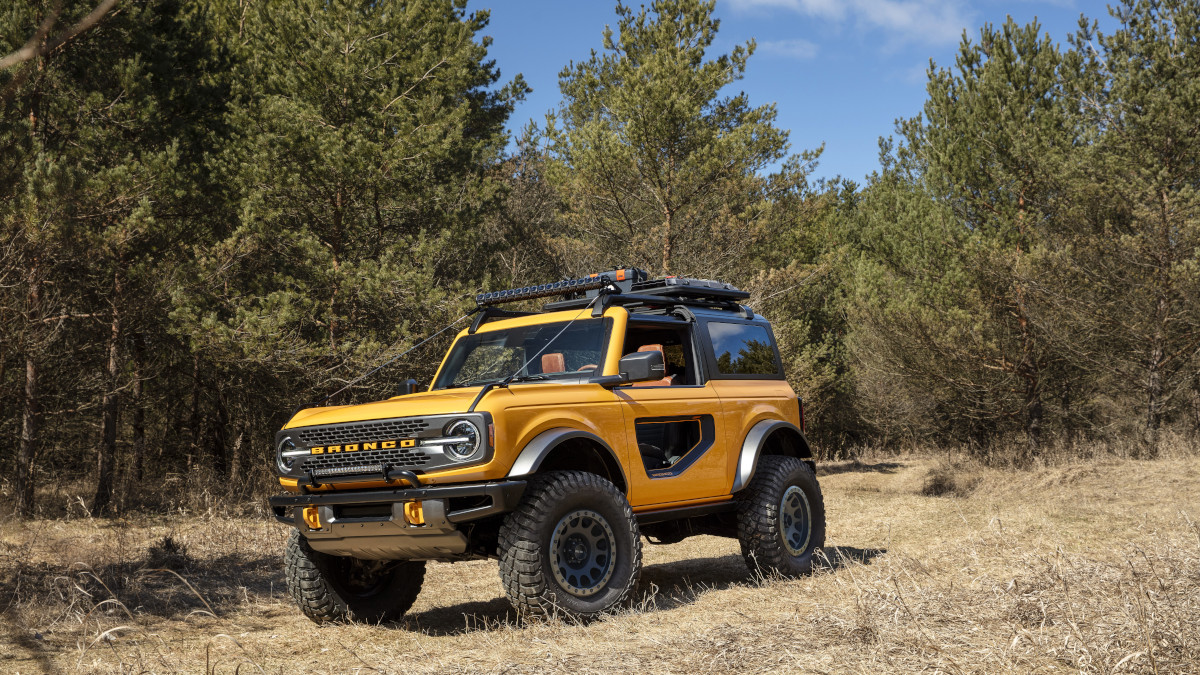 The Bronco Sport was already equipped with Ford's new Terrain Management System (TMS), and it's almost a given that the bigger Broncos would get the same goodies, too. To give you a recap, this new system provides seven selectable G.O.A.T. Modes for optimum off-road performance: Normal, Eco, Sport, Slippery, Sand, Mud/Ruts, and Rock Crawl.
5) All that tech also comes with a new Trail Toolbox.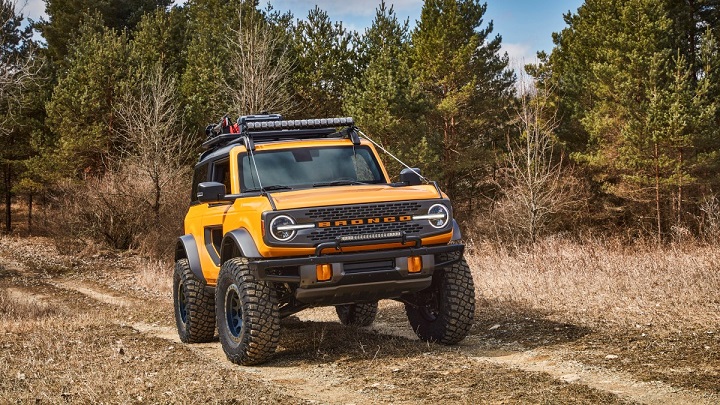 Of course, these bigger models are expected to be better than the smaller Sport. Along with the new TMS, the two-door and four-door Broncos also boast a new Trail Toolbox. The tech in this toolbox includes trail control for low-speed trail driving, trail turn assist for off-road cornering, and trail one-pedal driving for more precise acceleration and braking.
6) Two engine options, two gearboxes, and two 4x4 systems are available.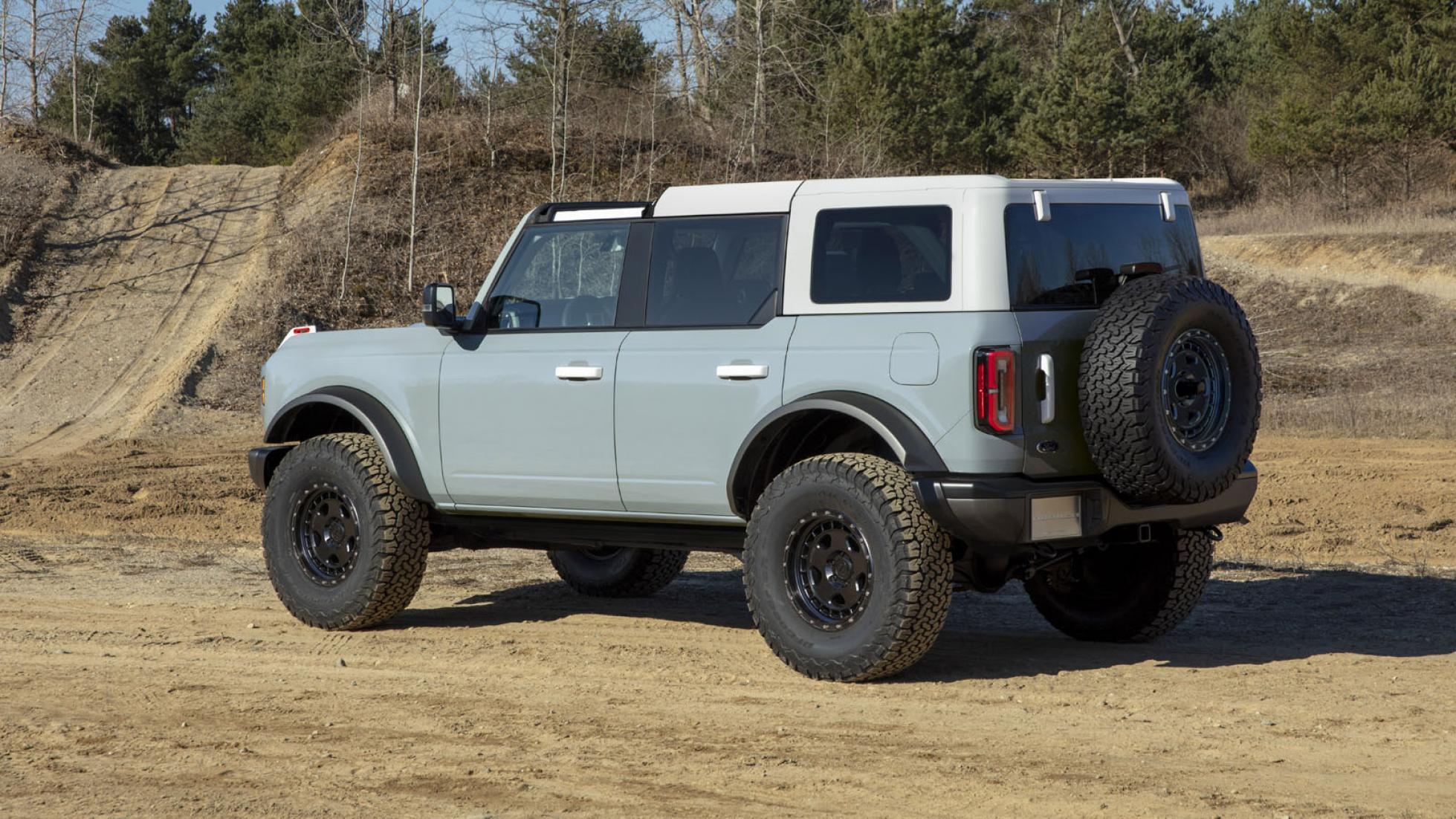 In addition to the extra tech, the bigger Bronco models also come with bigger powertrains than what the Bronco Sport has. Specifically, there's a 2.3-liter four-cylinder EcoBoost that generates 270hp and 420Nm and a 2.7-liter EcoBoost V6 that's capable of 310hp and 541Nm. Transmission options here are a seven-speed (6+1) manual 'box and a SelectShift 10-speed automatic.
There are also two 4x4 systems offered in the new Bronco. The base system makes use of a two-speed electronic shift-on-the-fly transfer case, while the advanced setup utilizes a two-speed electromechanical transfer case that allows for on-demand selection between 2H and 4H settings.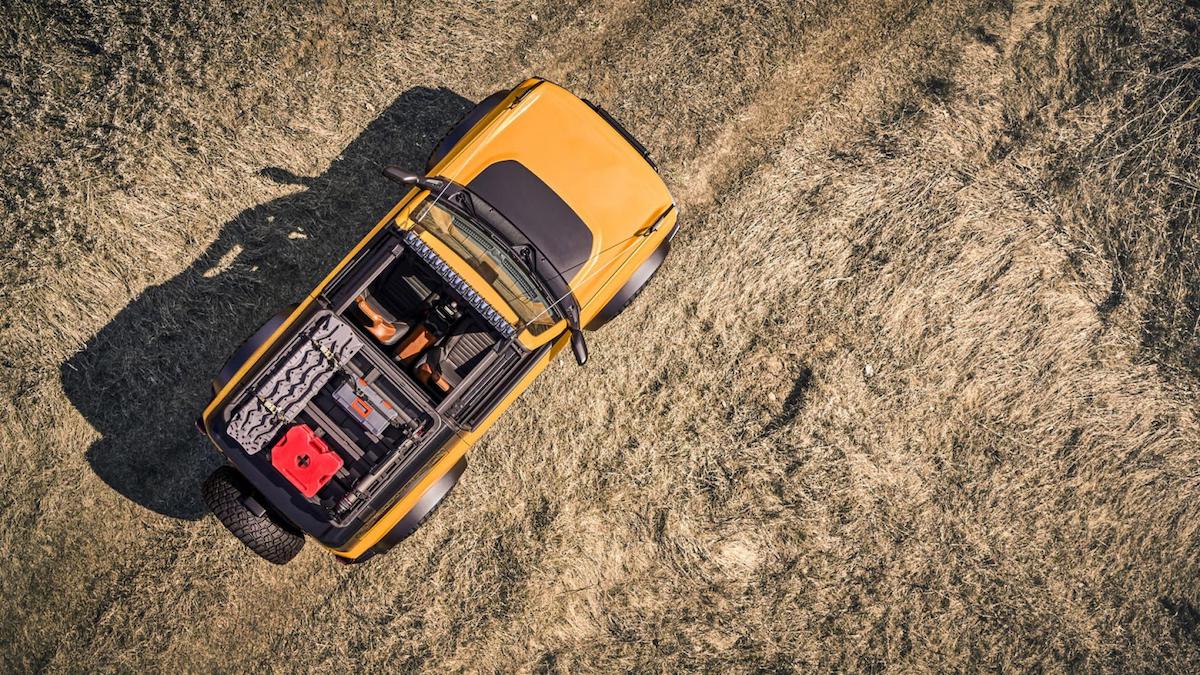 What do you think of the next-generation Bronco? If you want to read more on it, you can see how it stacks up against two other giants in the Land Rover Defender and the Jeep Wrangler in this comparo.