It's easy to forget amid these trying and chaotic times that the world does indeed continue to chug along. There's no bigger reminder of this, at least in our line of work, than when a new car is launched in our market. 
Last October, Honda Cars Philippines (HCPI) introduced the all-new, seventh-generation City, nearly a year after it was first unveiled in Thailand. HCPI recently hosted a media drive for this car, and once my nostrils were abruptly woken up by the jarring mandatory swab test, we hit the road towards Rizal.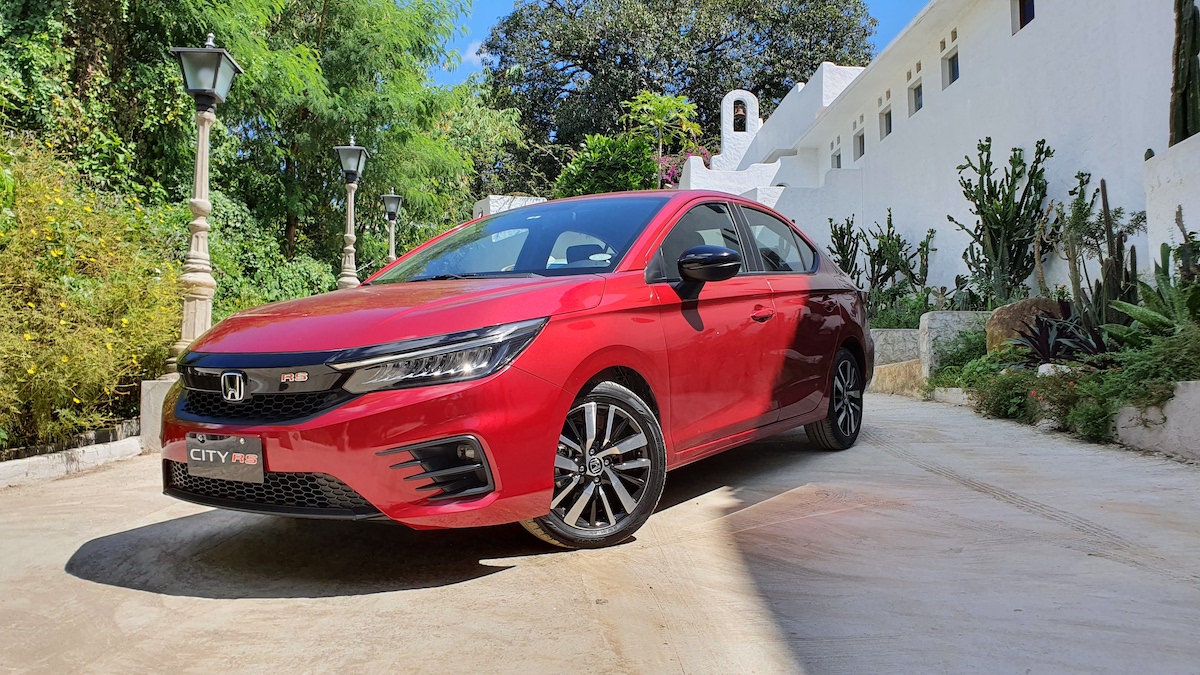 As far as driving goes, the City proves plenty capable along Tanay's twisties. Flick it down into Sport mode, and you get a tiny boost in throttle response for a bit of added fun. With just me in the car, the subcompact sedan had little trouble climbing the area's many ascents. It stays planted for the most part, though there is a bit of body roll if you take a turn too quickly. Steering feel is precise, and the feedback is weighted just right for its size. My one gripe here is the braking—the pedal has an odd bite point and feels spongy once you reach it. 
Continue reading below ↓
Recommended Videos
What struck me the most about the City, though, is the tech available inside the car. I got to drive the top-of-the-line RS CVT, which comes with all the possible trimmings. First up, push-button start is available across the lineup. Yes, that's right. Meanwhile, Apple CarPlay and Android Auto are available for all except the base variant. Accompanying this are two USB ports, one of which is dedicated specifically for this function. Next to these is a 12V power outlet.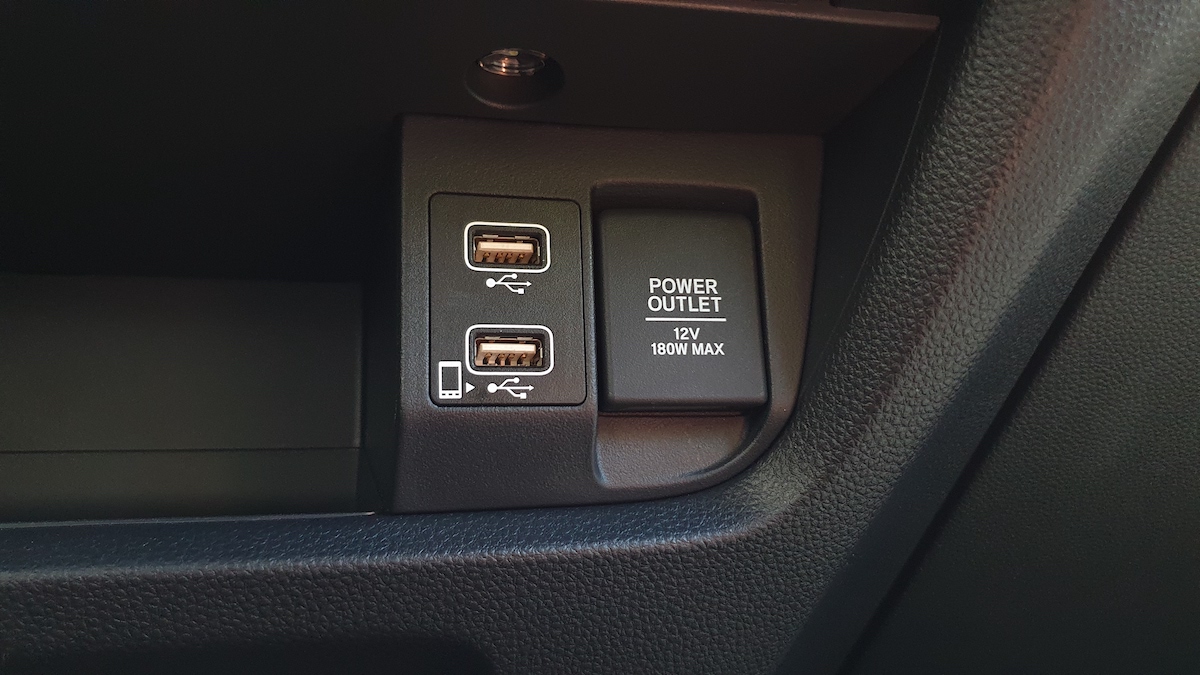 Housing the connectivity features is an 8-inch touchscreen display, which is very simple and straightforward to use. The eight-speaker setup, which includes four tweeters, provides decent ambient sound. Underneath this is the welcome implementation of separate physical buttons and knobs for the automatic air-conditioning. Not exactly cutting-edge tech, sure, but ergonomics matter just as much as flash. Physical buttons and knobs are a lot easier to adjust while you're driving, and keeping them separate from the audio controls lessens confusion.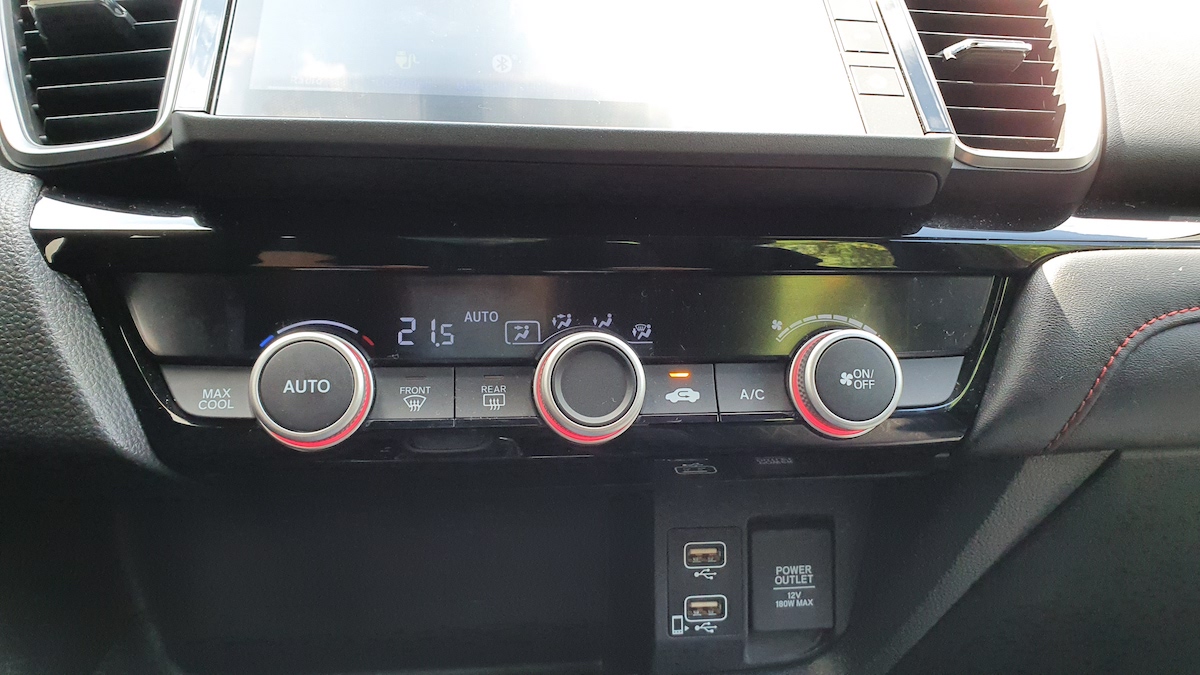 ALSO READ:
SMC to reopen Skyway to buses, closed vans starting April 1
The all-new Honda HR-V will arrive in PH on April 19, will start at P1.3-M
On the steering wheel, you get controls for the audio, phone calls, and cruise control. Next to the driver's seat, the power windows get the automatic up-down feature—same goes for the other variants in the lineup. Pretty much every box is ticked in this City—everything is within easy reach of the driver, and the features don't require an instruction manual to operate.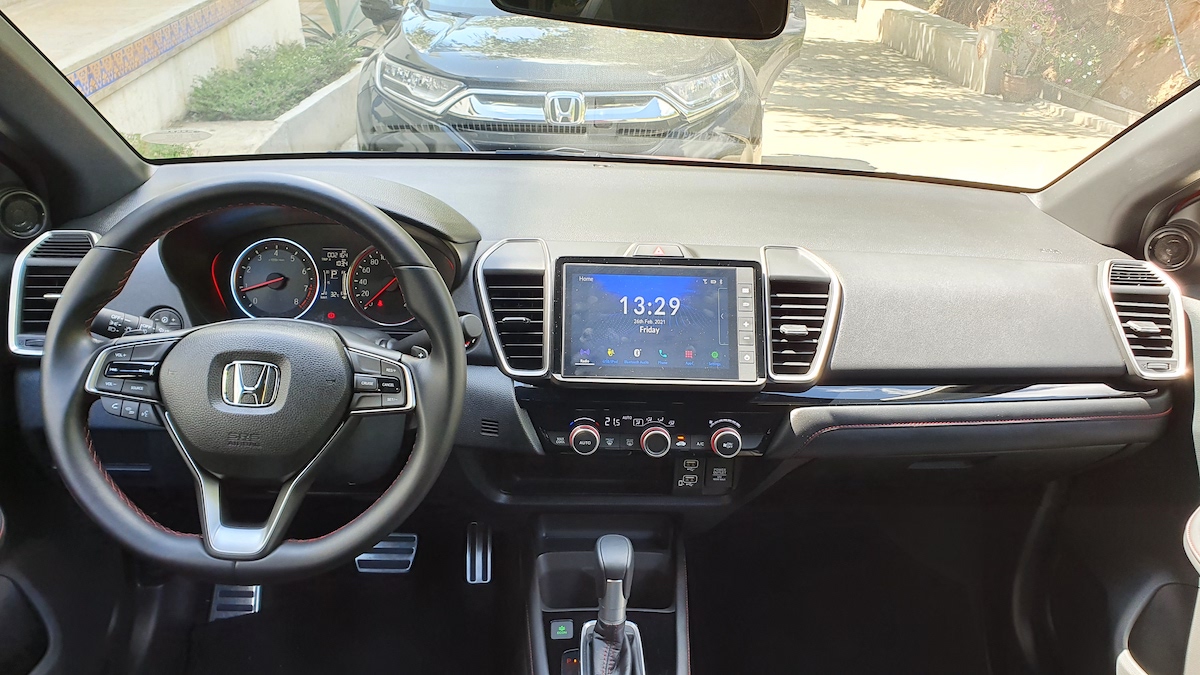 Now, there is one conspicuous (at least for me) feature absent here. Allow me to be a technologically spoiled millennial for a second here. One bit of tech that is fast becoming standard across cars of all price points is automatic start-stop. If you've not come across it before, it's simply a function that keeps the car in place when you come to a full stop—regardless if you're in gear or disengage the brake pedal. In a gridlocked environment like ours, this feature is simply a godsend.
While I do wish that HPI included this in the all-new City, there's a very simple reason behind its exclusion. Any guesses? Yup, including this feature would've added about P20,000 to the car's already considerable SRP, according to one Honda executive. Worth it? You decide.
Now, granted, some would say that the RS CVT is expensive (P1,058,000) for this segment, and they would have a point. But considering all the useful tech it comes with, not to mention the brand's solid reputation, I would think the cost is justified. Now, there's just one more thing we want to ask HCPI: When is the hatchback version coming? 
Check out the 
2021 Honda City in photos: