So, this is the new Terra, then?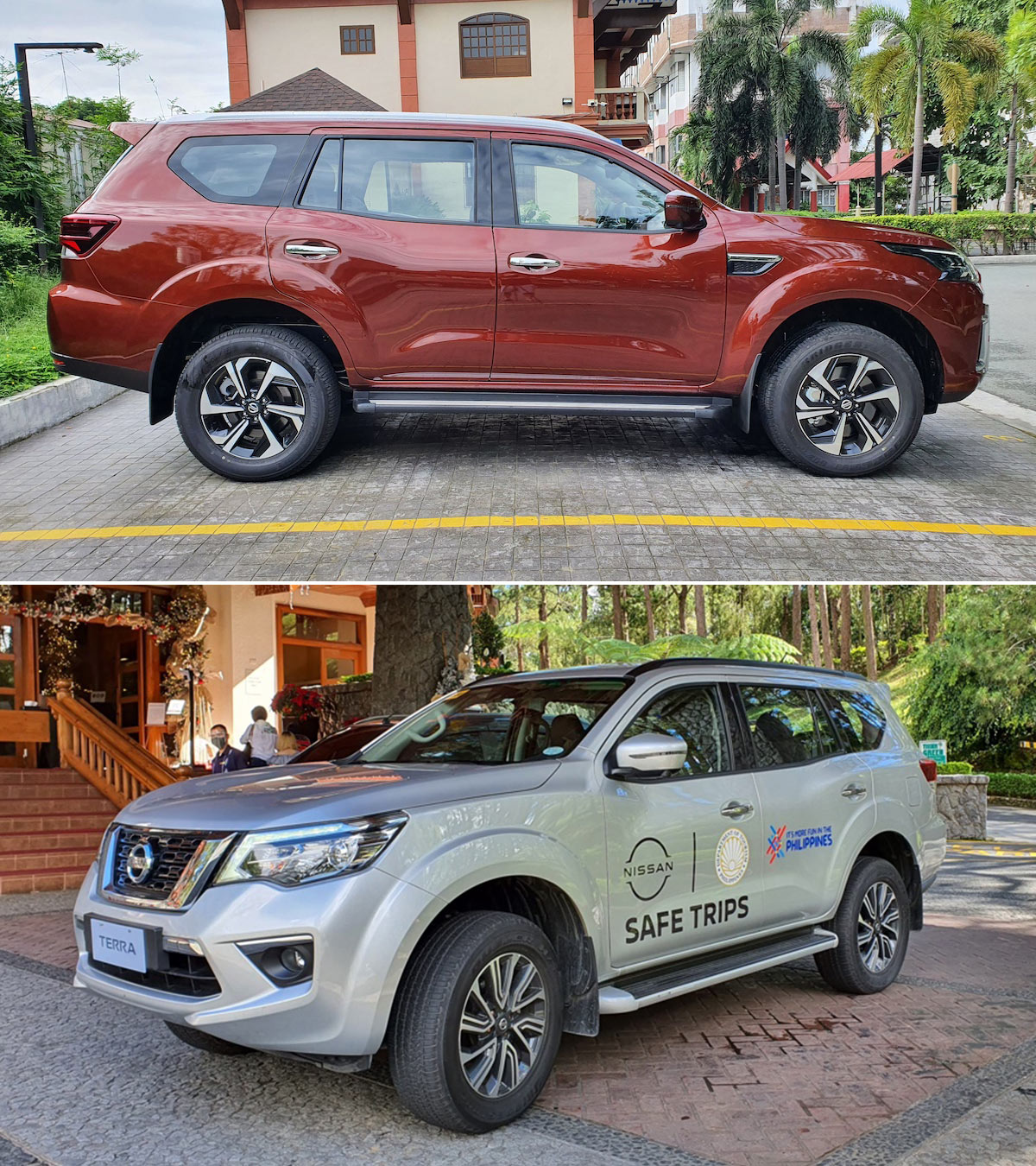 You bet it is. The face makes it very apparent, though it's a lot less obvious if you're simply viewing this midsize SUV from the sides (though it does get stylish new wheels). Still, this is a considerably substantial refresh—at least as far as aesthetics are concerned.
ADVERTISEMENT - CONTINUE READING BELOW ↓
That sure is one handsome new mug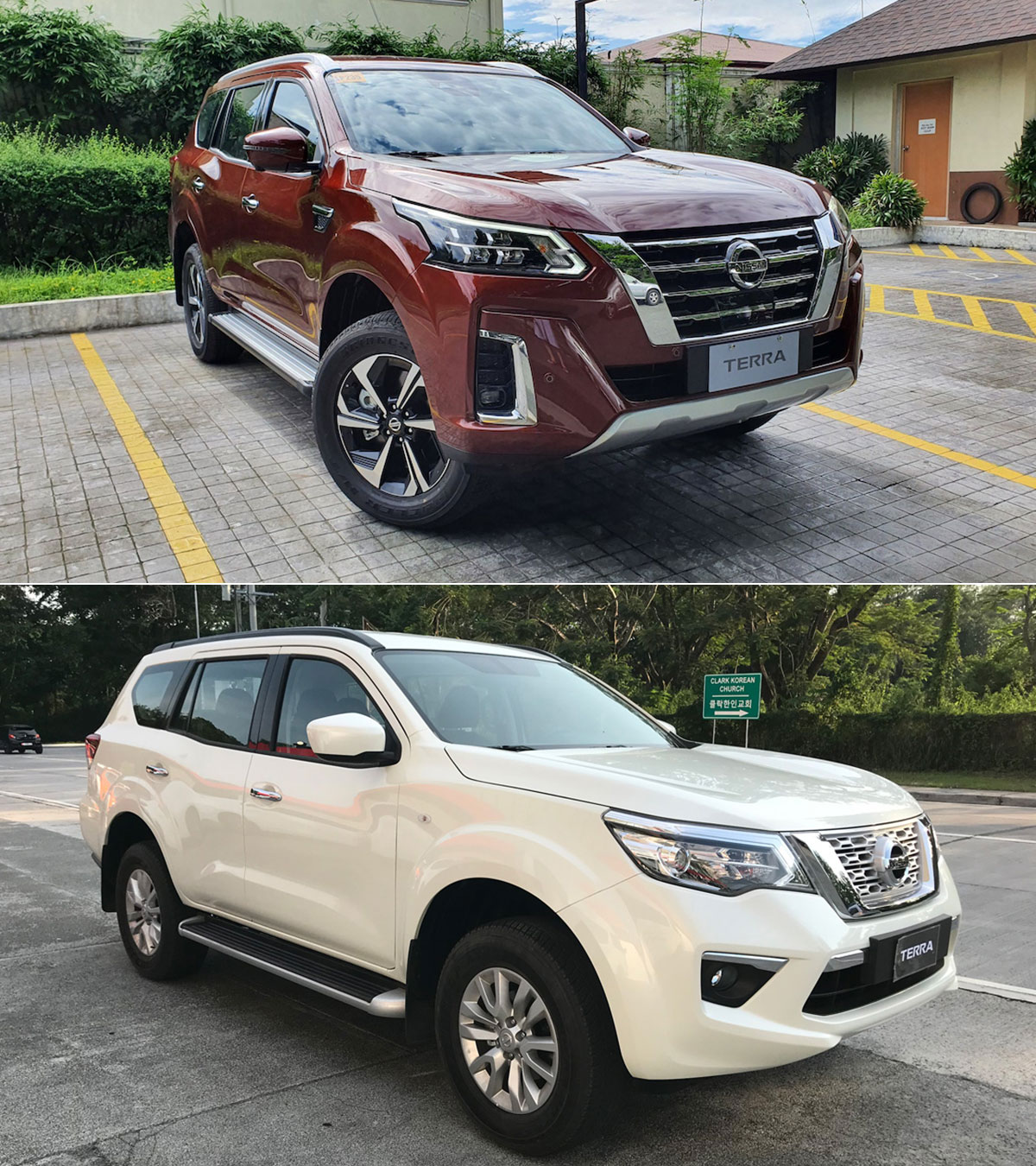 Yes, yes. Nissan has put a lot of effort into making the face look substantially more premium, and we think the new Terra achieves this without sacrificing anything in terms of ruggedness. That grille features noticeably larger chrome bits, making it arguably one of the boldest-looking in the segment. We're also big fans of the robust shoulders and sleek new lighting units up front.
ADVERTISEMENT - CONTINUE READING BELOW ↓
Recommended Videos
And out back?
It's pretty much the same formula with the rear: More chrome and bolder. The bumper is much more pronounced compared to its predecessor's rear, and the taillights, while retaining the same overall shape, are much sharper to look at.
And they've finally overhauled the interior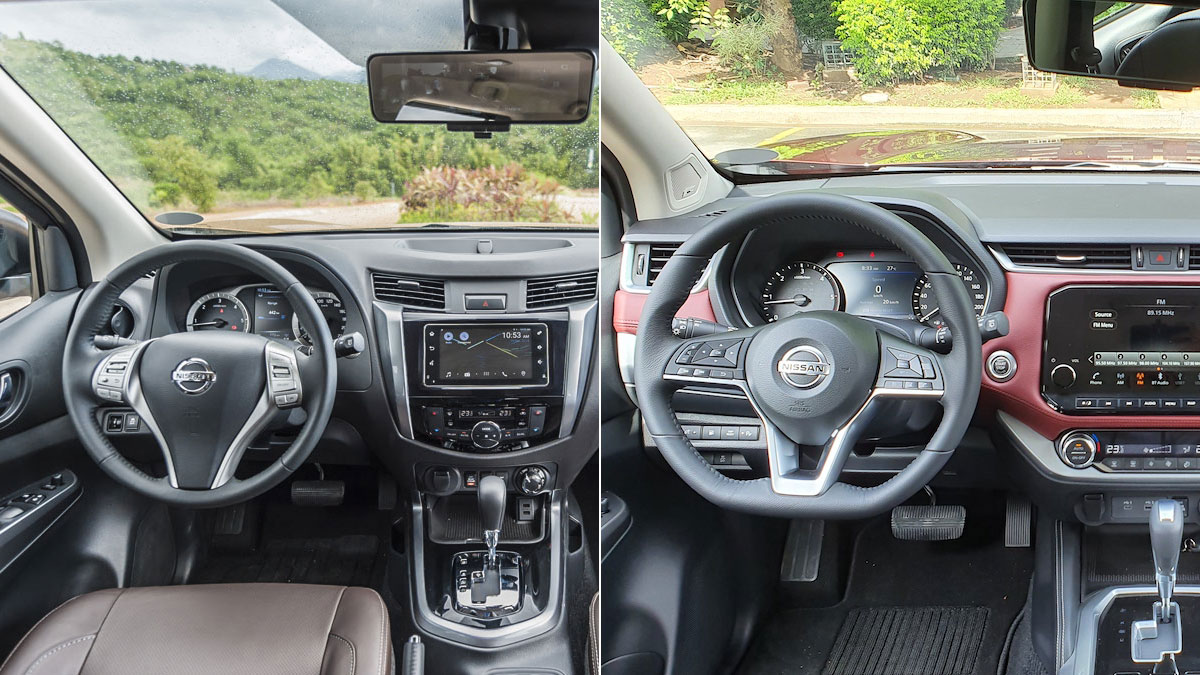 ADVERTISEMENT - CONTINUE READING BELOW ↓
Thankfully, yes. The one found inside the pre-refresh Terra was perfectly serviceable, but it was starting to show its age with its abundant use of dark plastic materials and its identical appearance to the older Nissan Navara's cabin.
Now, you'll find significantly more soft-touch materials in the midsize SUV. The dashboard's design has been revamped, and it now comes wrapped in relatively nice leather. The touchscreen infotainment system is better integrated into the aesthetic, and you'll also be handling a brand-new steering wheel and sitting on new seats.
So, which do you prefer?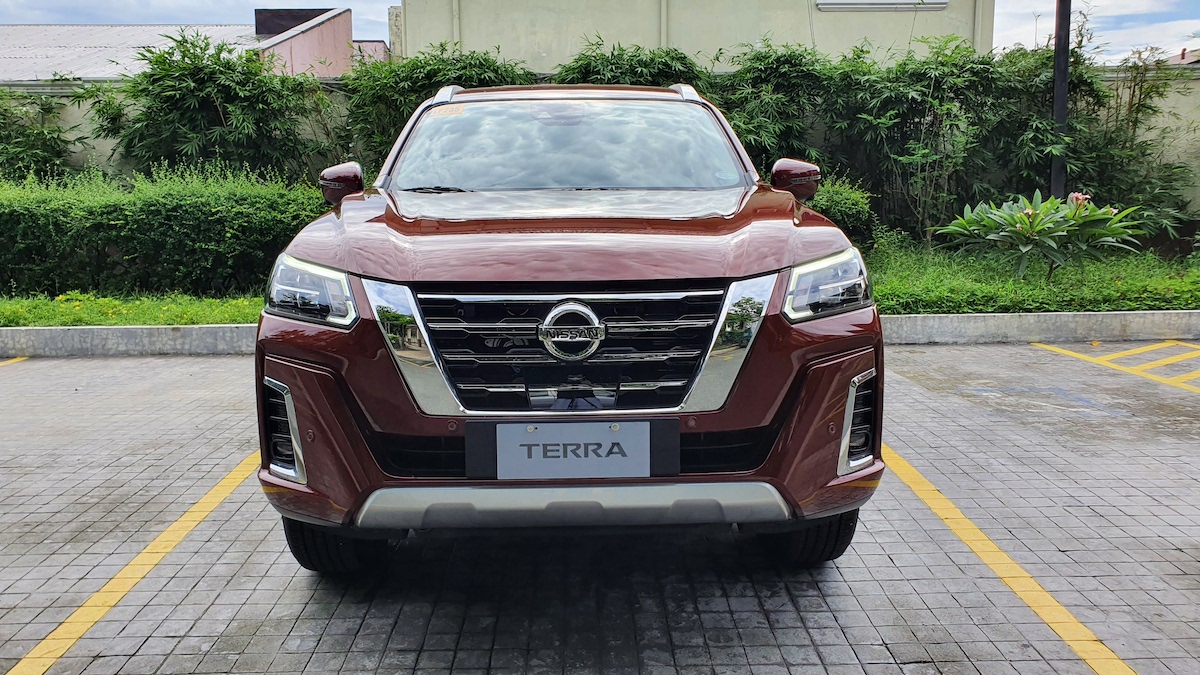 ADVERTISEMENT - CONTINUE READING BELOW ↓
Outside, we can still see how some people might prefer the pre-update Terra, with its subtler face, edgier lines, and boxier proportions.  That said, we much prefer the new one's more premium appearance. The interior improvements are a massive step up for the vehicle as well.
Verdict?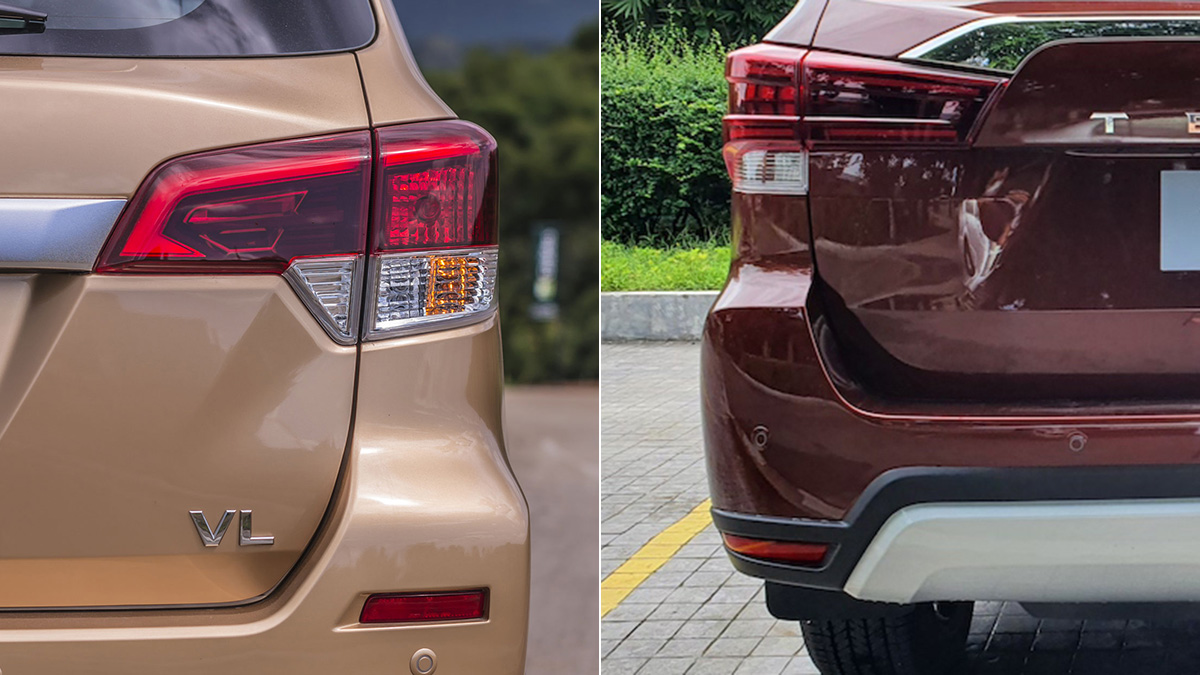 ADVERTISEMENT - CONTINUE READING BELOW ↓
This refresh is a big win for anyone whose main gripe with the pre-update version was its aesthetic similarity to the Navara. There's almost nothing to complain about here, and the Terra now has the cabin quality to keep up with the rest of the segment.