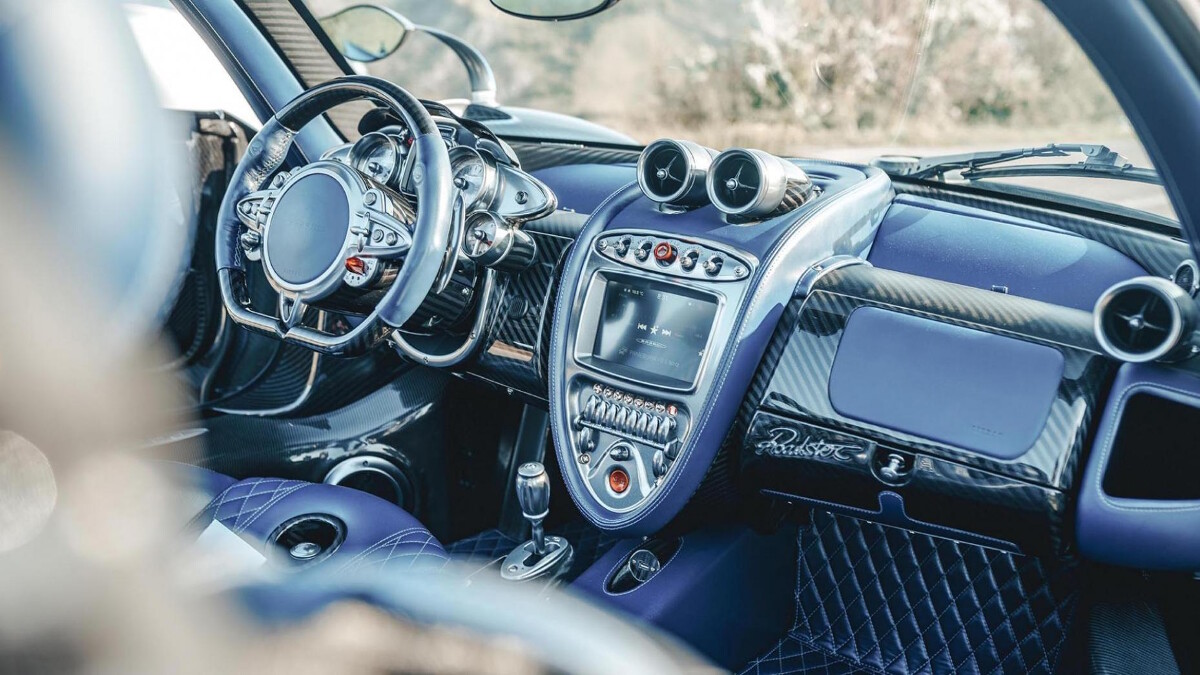 Horacio Pagani once told Top Gear that the Huayra was really a collection of ideas he wanted to try in the earlier Zonda, but at the time his first supercar was being designed, the material technology simply didn't exist. When the Huayra's time came, understanding how to turn carbon fiber, titanium, and leather into art to make Da Vinci look a bit slapdash had really caught up. And lo, the Huayra's steampunk spaceship cockpit was born. From the instrument dials milled from wafer-thin sheets of titanium, to the exposed gear-selector linkage and even the seat-adjustment turrets, it's possibly the most exquisitely OTT road-going cockpit ever.
ADVERTISEMENT - CONTINUE READING BELOW ↓
Oh, hang on...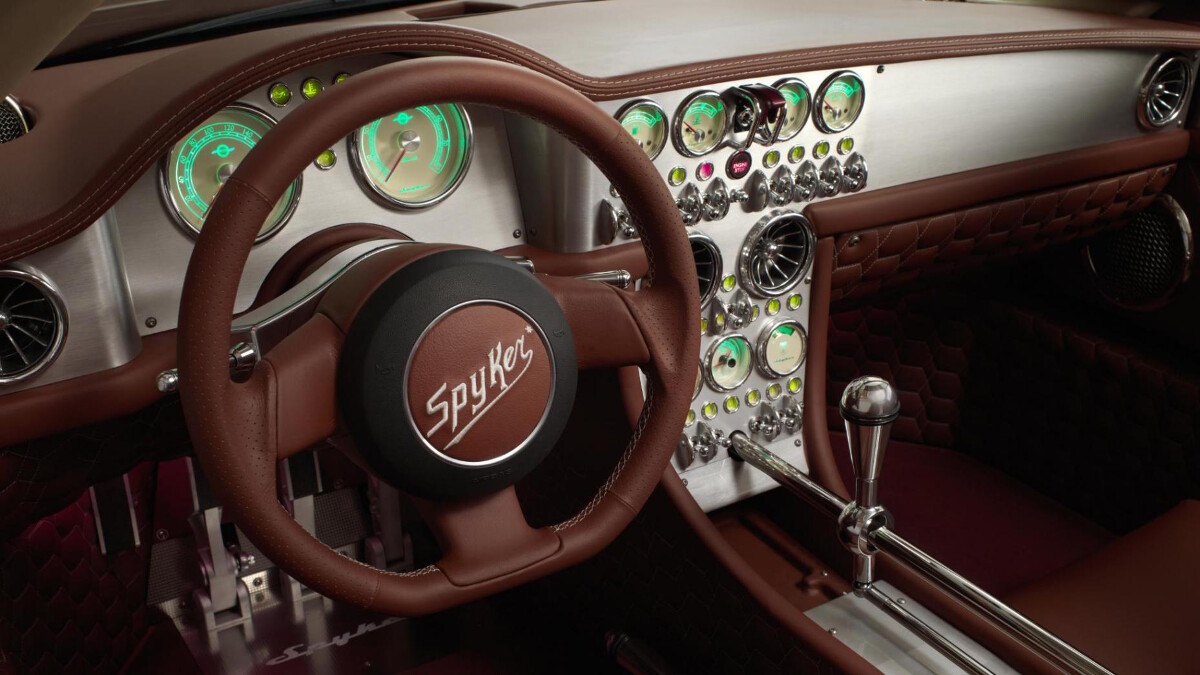 Sorry, Spyker. We didn't mean to upset you. Let's hear it for the most sensational artwork to have ever come out of the Netherlands. Vincent van who, you say?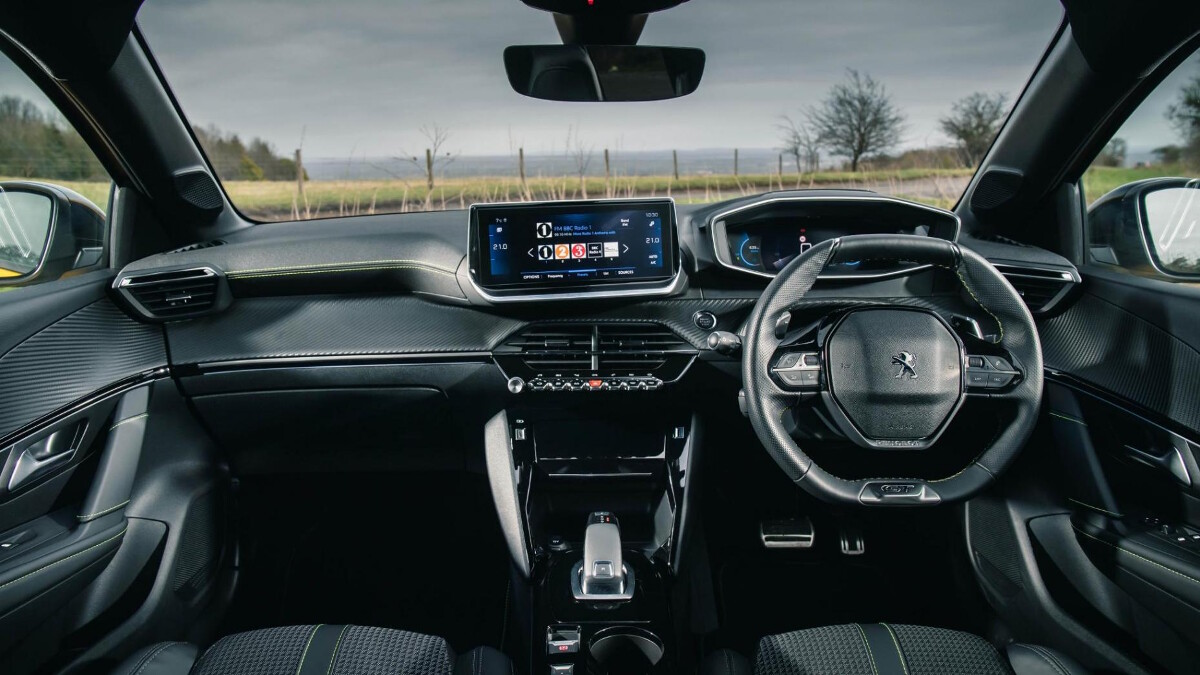 ADVERTISEMENT - CONTINUE READING BELOW ↓
Recommended Videos
Happily, you don't have to acquire an esoteric wedge of unobtanium to get a bonkers cabin these days. You could just poke your head into a reasonably-priced French supermini. Now, the 208's i-Cockpit is not for everyone. The small steering wheel and lofty instrument binnacle—now with 3D graphics—divides opinion, and the touchscreen that most of the important controls are hidden in is, erm, crap. If we had to choose between a 208 and a Ford Fiesta, we'd buy a Fiesta, on balance.
But for sheer bloody-minded rebellion factor, and for building a VW Polo rival with more expensive-feeling materials than you get in a VW Touareg, we doff our artist's beret to you, Peugeot. Merci.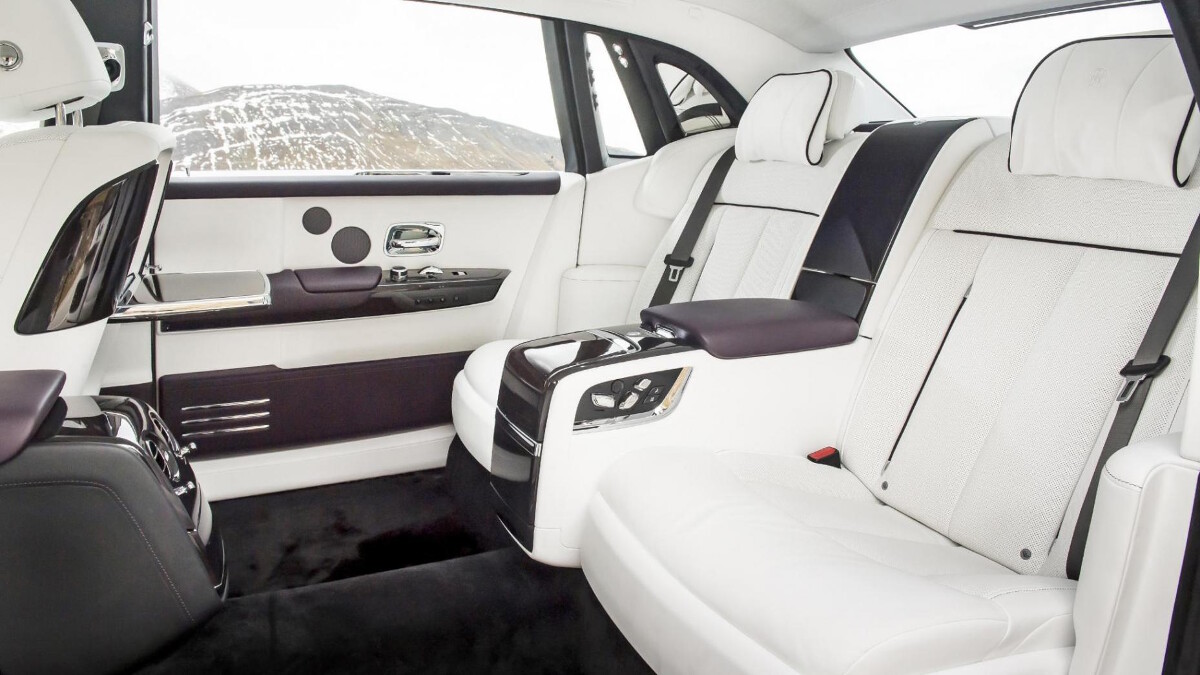 ADVERTISEMENT - CONTINUE READING BELOW ↓
The Phantom's job is a sizeable one: Be the Best Car in the World. By rights, then, it should have one of the best interiors in the world. Job done. The 'art gallery' space on the dash might be a bit of a gimmick, but we'll let that slide because the front isn't the place to be. Take up residence in the rear seats under the 'starlight' headliner, sink into the leather recliners while your feet nestle in dense carpet, and simply press a button for the rear-hinged door to obediently whisper itself closed. There's possibly no finer cocoon on four wheels. Champagne?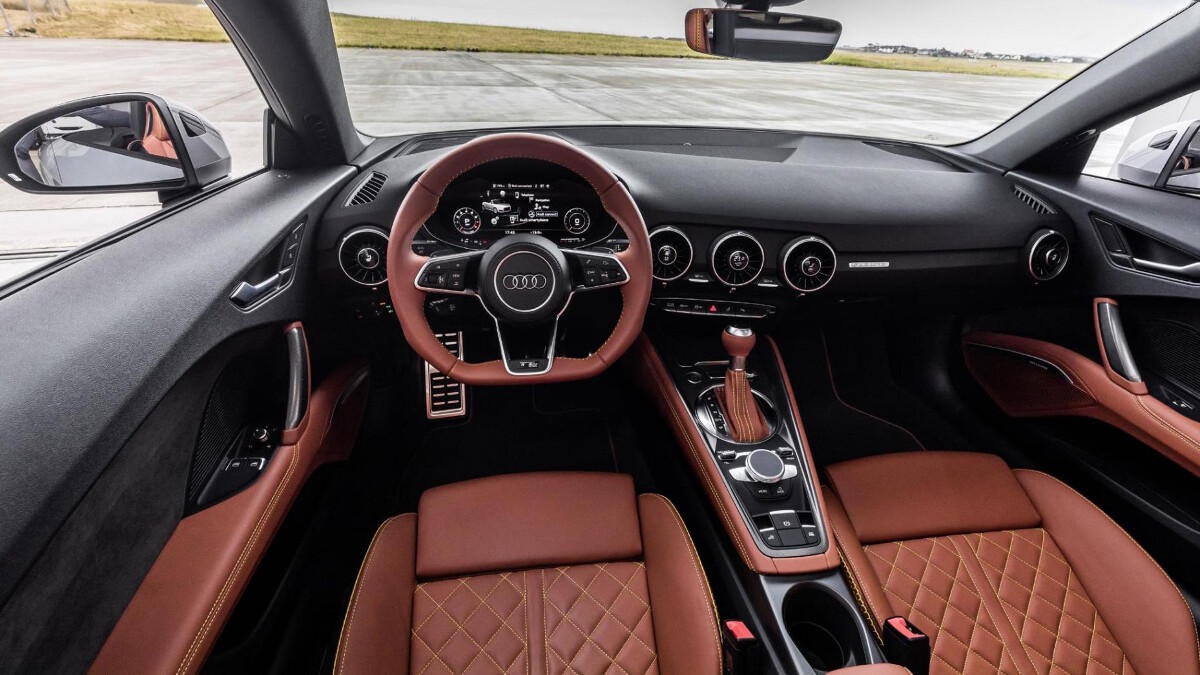 ADVERTISEMENT - CONTINUE READING BELOW ↓
A cockpit so good, Top Gear invented an award for it. Infotainment in your eyeline, heater displays in the vents, plenty of space for two occupants (though the back seats in the coupe are obviously a joke), and a serious upgrade in quality from the old, rather drab TT cabin. Whisper it—it's actually better than the R8's interior. Whoops.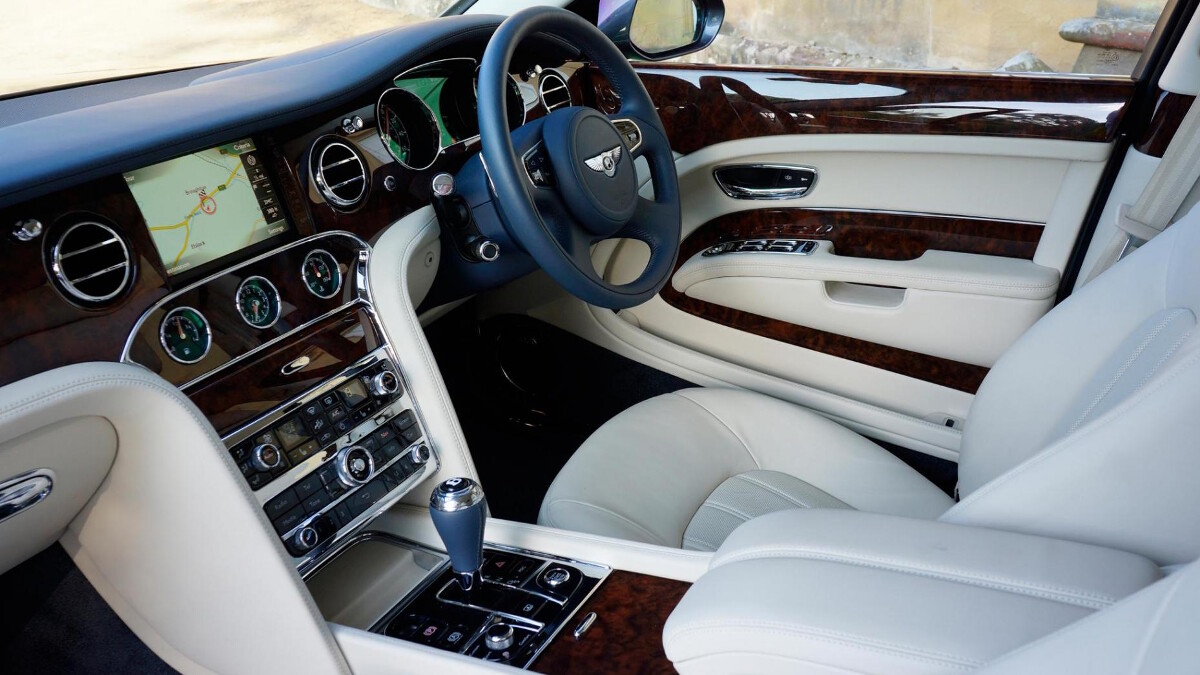 ADVERTISEMENT - CONTINUE READING BELOW ↓
The Mulsanne's interior is willfully old-school. And in some ways, it's actually just plain old. And wrong. For instance, it conceals its USB socket in a fold-out drawer that isn't actually big enough for a modern smartphone. The dials rotate from top to bottom, so reading them is...idiosyncratic. And the switchgear is so glossy that merely operating the menus on a bright sunny day is tricky. But do we care? Do we heck.
This is the quintessential National Trust stately home on wheels, and even if it's a bit ramshackle in places and a Golf has a simpler satnav, we wouldn't have it any other way. Just look at those slabs of sideboard wood. Magnificent.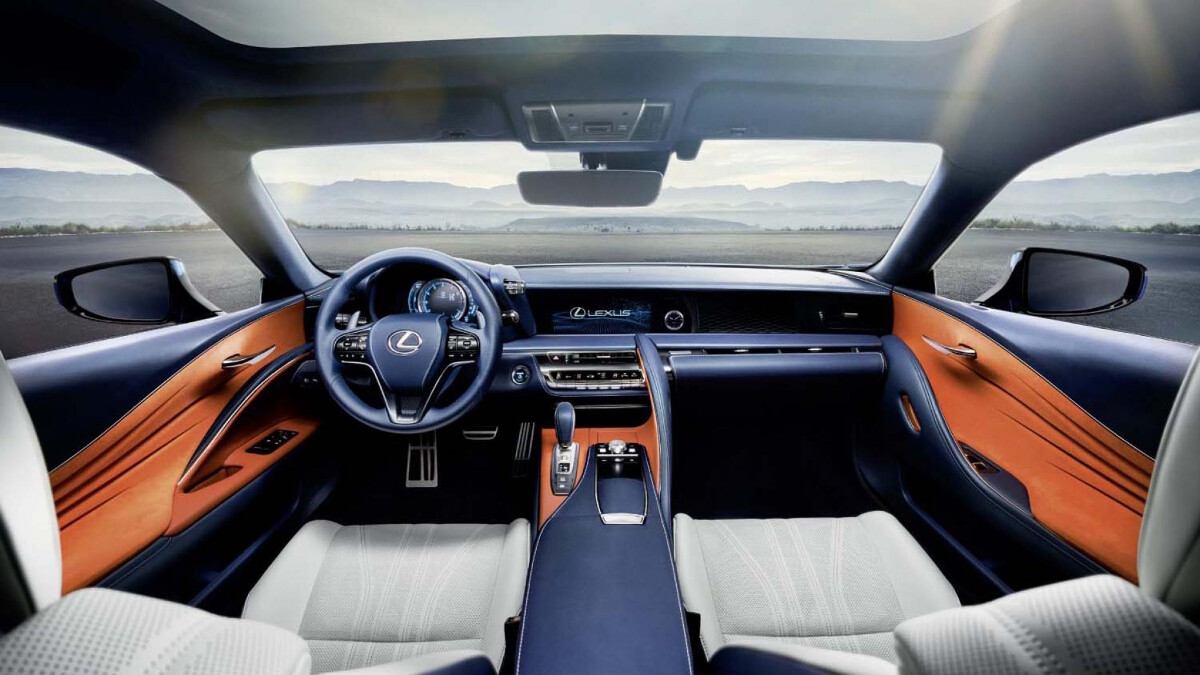 ADVERTISEMENT - CONTINUE READING BELOW ↓
The spirit of the LFA's cabin lives on. The LC has quirks galore, from its bespoke door treatment for driver and passenger, to its sliding 'virtual' rev counter and refreshingly bright color choices. If you're going to go properly anti-911, the big V8 Lexus wears its rare-groove heart on its sleeve. We can almost forgive the useless mouse-operated infotainment in the middle...
ADVERTISEMENT - CONTINUE READING BELOW ↓
You'd rather spend a traffic jam stuck in here than in a BMW 5-Series, an Audi A6, or a Jaguar XF, wouldn't you? Exactly. Ignore the more austere R-design trim—it's the light wood and leather you want for the full Scandi-cabin retreat effect. And some reindeer stew, in a thermos flask in the cupholder. Mmm, toasty.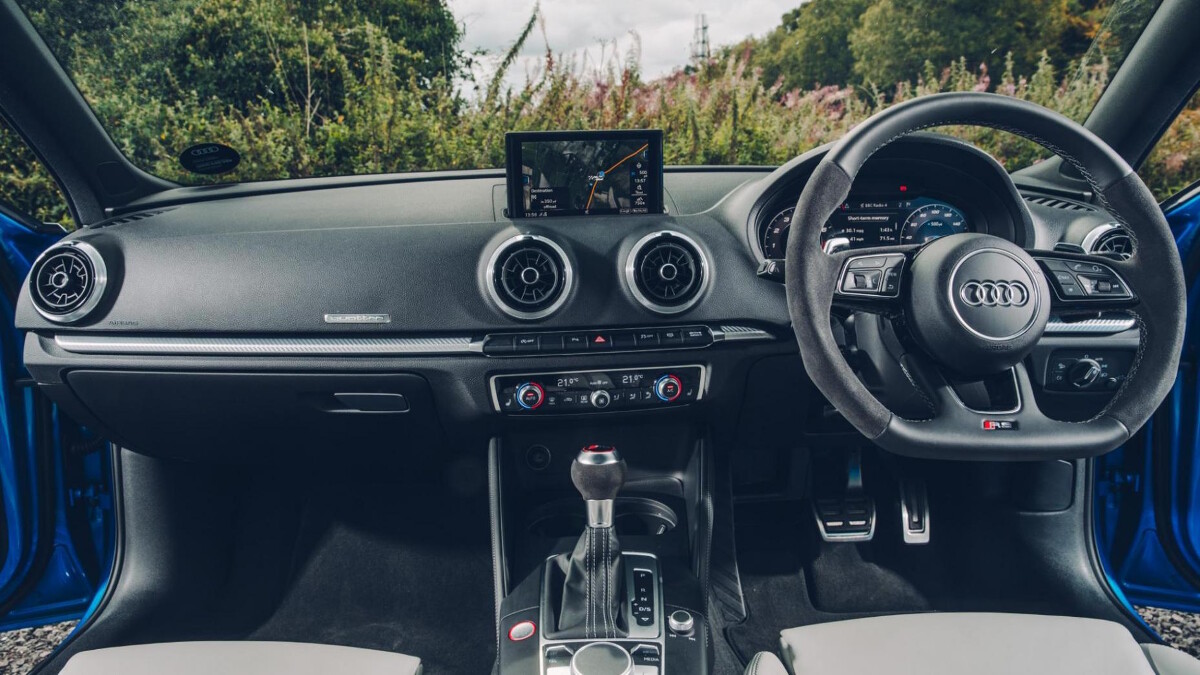 ADVERTISEMENT - CONTINUE READING BELOW ↓
Not just one of the finest cabins Audi's produced, but the definitive best car interior of the 21st century, period. Go on, tell us we're wrong…
NOTE: This article first appeared on TopGear.com. Minor edits have been made.