Warning: What you are about to see isn't some bored teenager's bedroom renderings. They're not fantastical photoshop trickery made of fairy dust and dreams, either. These are actual Bugatti concept cars that the carmaker's design team had poured blood, sweat, money, and business cases into making happen, but ­which for various reasons never came to fruition.
There are three cars to feast on: the super-exclusive, near-1,500hp, front-engined W16 GT 'Rembrandt' concept that would have sat above the Chiron in the Bugatti pecking order, 2015's Atlantic show car that would have seen the niche manufacturer enter a volume market, and the Veyron Barchetta, a Veyron speedster that predated the chop-tops currently in vogue by nearly 12 years. Read on for for more info on each one, then let us know which concept should've been made below. Our answer is simple: All of them.
1) Bugatti W16 GT 'Rembrandt' concept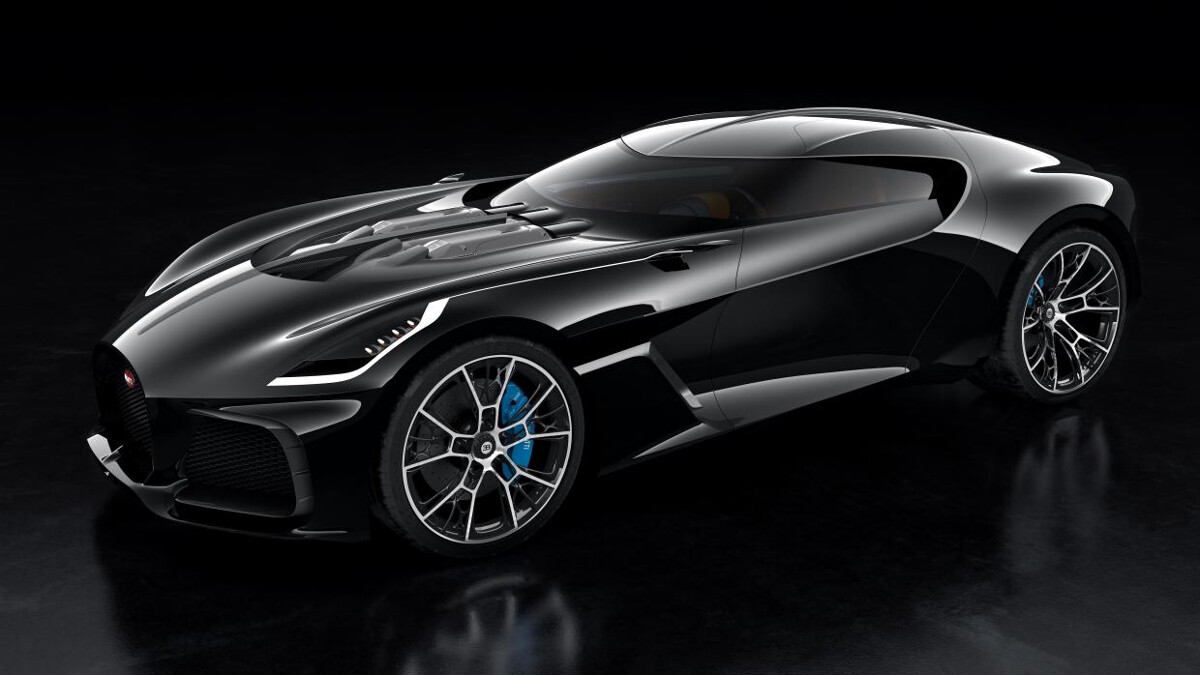 Continue reading below ↓
Recommended Videos
This is the 'Rembrandt,' and what a fantastic name that is. Mean-looking thing, isn't it? Just as it should be. See, Bugattis have always been jewels in the automotive crown. Actually, if we want to butcher that analogy, this W16 GT concept wouldn't just be the jewel, but the whole crown. The Imperial State Crown of Car World.
Described by Bugatti's design director Achim Anscheid as a 'Gentleman's Express' (jeez, that sounds cool as well, doesn't it?), the Rembrandt is a front-engined 8.0-liter quad-turbocharged W16 luxury sled for crushing continents in comfort.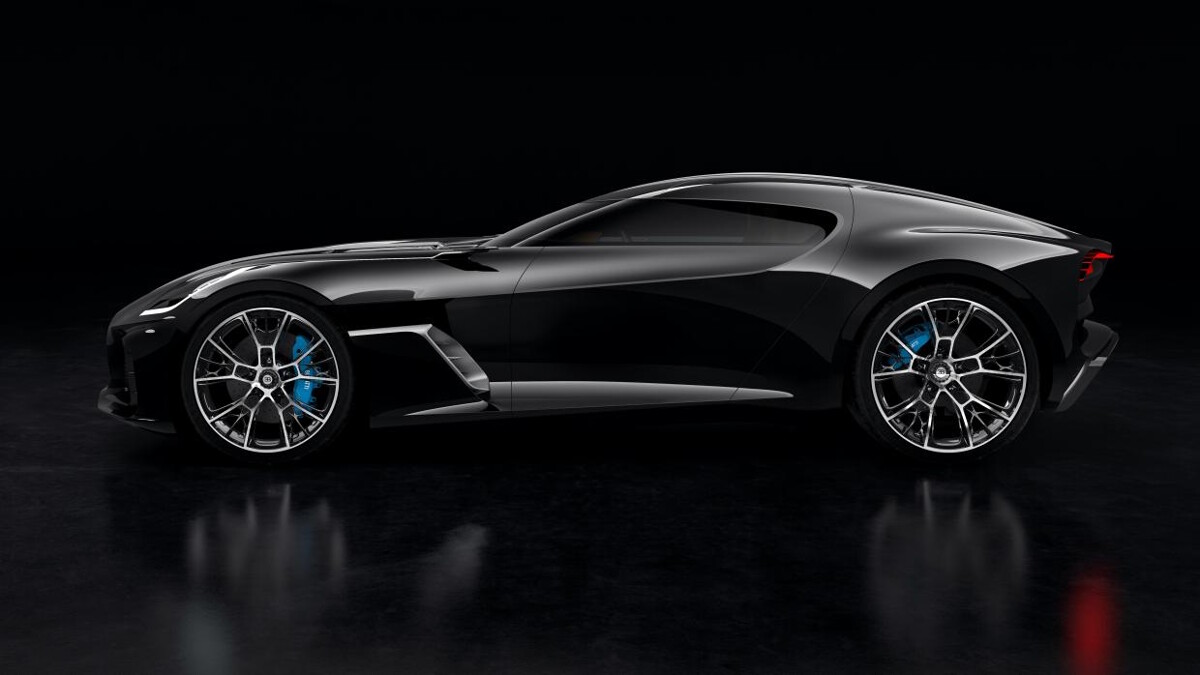 As you may have noticed, it has visual similarities to the 'La Voiture Noire,' last year's £12-million (P791 million) Geneva International Motor Show star and the most expensive new car ever.
Low, long, and angry, the car features an extended wheelbase, short overhangs, and that accentuated Bugatti Line for thuggish proportions that are both a bombastic and elegant in equal measure. But it'd have off-the-scale performance to back up those sinister looks. Largely thanks to that giant anvil of power up front, the near-1,500hp quad-turbo W16 from a Chiron.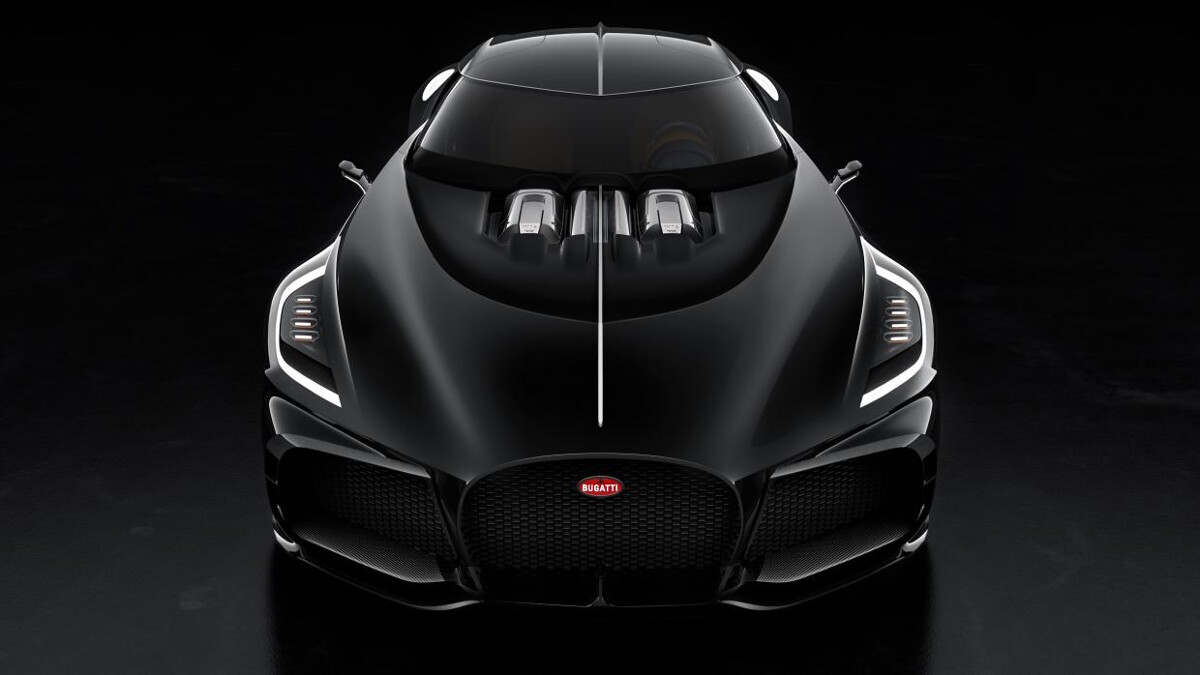 See, the Rembrandt takes on from where 2008's Bugatti 16C Galibier left off. Well, if VW's internal management shuffles and the a*se of the financial world didn't fall out, that is. But the principle is the same as 12 years ago: that of utilizing the Veyron/Chiron's powertrain, flipping it around, and shoving it up front.
The exposed engine (not too dissimilar to that of a Corvette ZR1 and for the same reason: cooling) would power all four wheels in order to puncture a new hole in the market for people that desired a luxury limousine with much sportier credentials than that of a Rolls-Royce Phantom.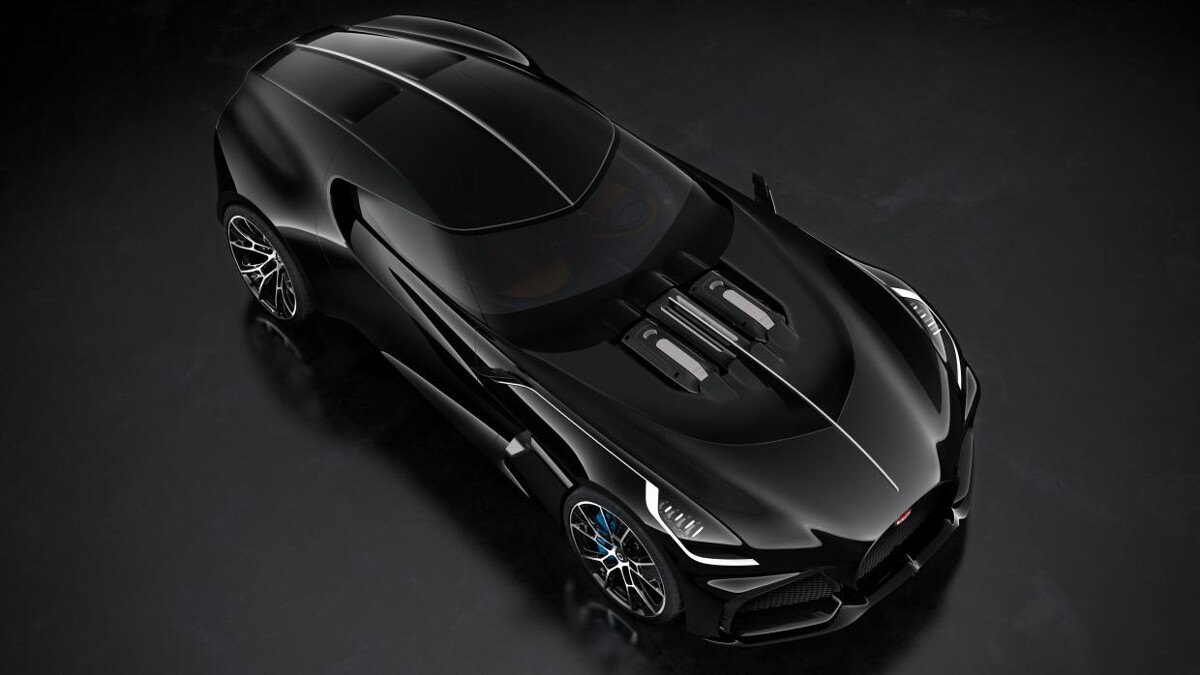 As you can see, it's a two-door. But it could also be a fastback four-door like the Galibier. We say could because making this slab of excellence happen would require a whole new and extremely dedicated engineering team. One that would forgo any VW Group parts sharing as there simply aren't parts in the bin to make a W16 GT cruiser. They'd have to build a completely new car from the ground up.
With 100+ engineers needed to build one, it'd more akin to a motorsport outfit rather than your normal manufacturer. Which is expensive. But Bugatti believes there will always be people who want exotic approaches and mechanical solution, and people who are willing to pay for that effort and exclusivity. So, a car like this could warrant a price tag of up to £50 million (around P3.3 billion), and be limited to a handful of cars—possibly one per continent.
2) Bugatti Atlantic concept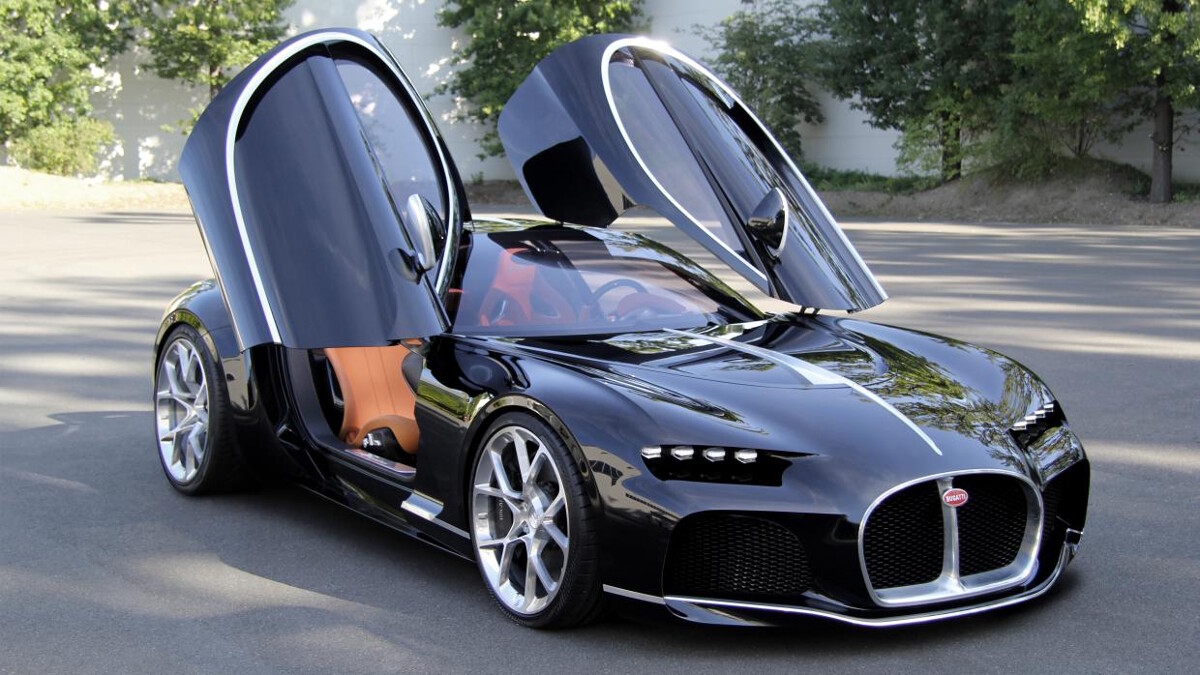 But, as Bugatti's head honcho Stephan Winkelmann has previously alluded to, the hyper-exclusivity of a car like Rembrandt would be neutralized by a more volume-centric model. This could've been the car to fill that void...years before Winkelmann took the reins at Molsheim.
It's a show car from 2015 that was destined for Pebble Beach if the whole dieselgate thing didn't happen. And it would have been an incredibly significant bit of punctuation in Bugatti's rich history, because while Ettore and his son Jean Bugatti were responsible for a truly outrageous group of cars back in the day, there is one that nudges above the others, for a whole bunch of reasons—the 1936 Type 57 Atlantic. This would have been the modern iteration of that vehicle.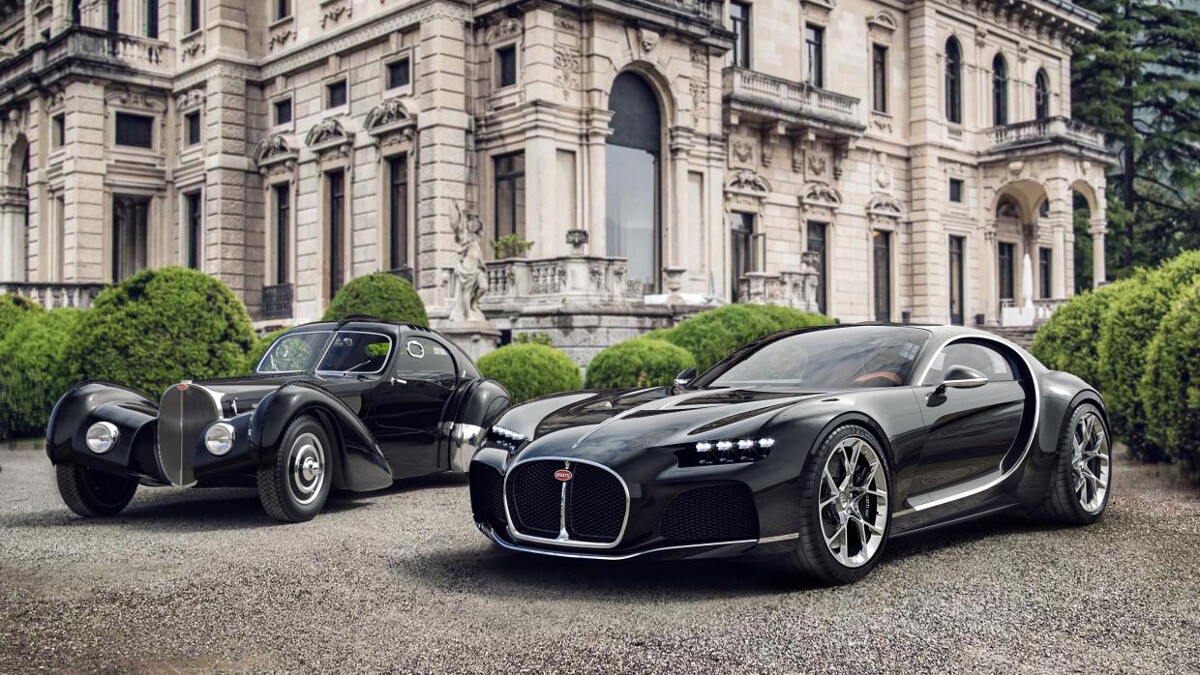 It's not some back-of-fag-packet pipe-dream design, either. A year and a half of work went into the car and design to bring something new to the offering. It was built with the internal knowledge of the Porsche's Taycan project, then known as the Mission E.
So, Bugatti thought it'd piggyback on the technology—offering the Atlantic with either a smaller-displacement internal combustion engine than a Veyron (more than likely a twin-turbo V8) as well as an electric drivetrain, plus coupe or roadster body styles.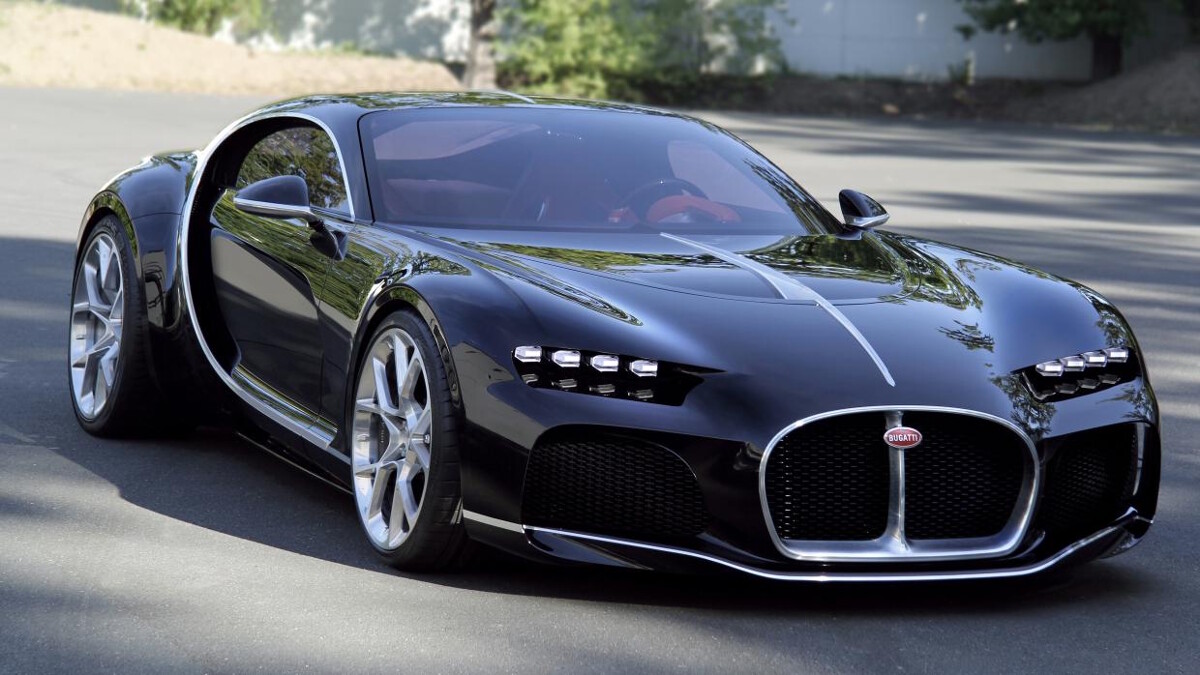 Again, making a statement with the Bugatti line, the natural proportions of this front-mid-engine layout makes it quite a lot more elegant than that of a mid-engined Veyron/Chiron. Mainly because the line can be exaggerated and shoot down and round the body before firing forward, emboldening the outlandish dash to axle length, just like with the original Atlantic Type 57.
And check out the fit and finish of the show car. That shows its intent. This wasn't meant to be some concept tease—it's all proper switchgear that has very, very similar look, feel, and DNA to a Chiron. But remember, this is from 2015.
Just like in the fastest car in the world, there's a narrow center console (this time with a Porsche 918-esque touchscreen), a gear lever akin to the Chiron's, and four A/C dials, each beautifully machined. What else would you expect? You may also notice the same twizzly knobs on the steering wheel, and a similar analog speedo surrounded by digital TFT screens.
Behind the seats is a shelf for very leathery luggage—a reminder that this thing is to do miles in. And check out those doors.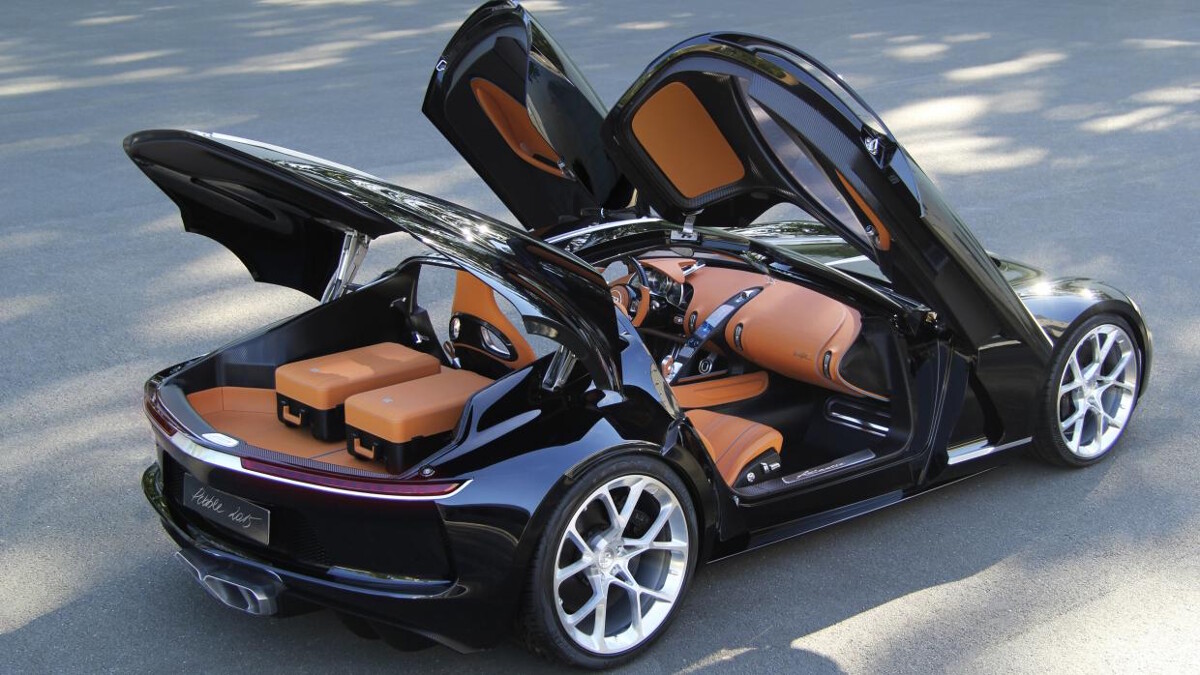 Doors—in their simplest form—are mere hinged slabs that open to allow things inside to escape outside. They also close to keep out the likes of wind, rain, and verbal abuse. But when attached to cars, doors have the potential to become a piece of theater. And the folks at Bugatti obviously know how to make a statement. Who knows—perhaps we'll see these dramatic doors on another model sometime in the future.
3) Bugatti Veyron Barchetta concept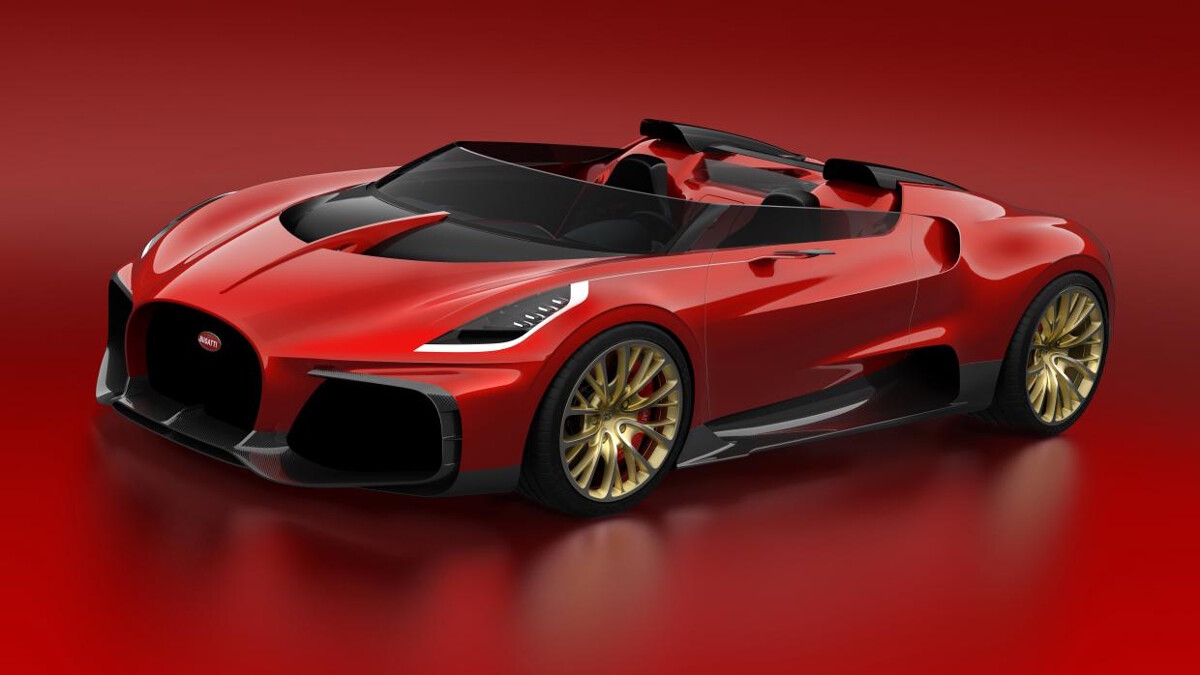 Finally, we have the most outlandish but forward-thinking crystal-ball concept (when it comes to the current zeitgeist) of the three: the Veyron Barchetta.
Yes, you read that right: Veyron. This is actually a concept from 2008 and predates the current flurry of speedsters that we've seen from Ferrari, McLaren, and—soon to join the party—Aston Martin. It was one of the first coachbuilding proposals by Anscheidt, a decade before Stephan Winkelmann joined Bugatti.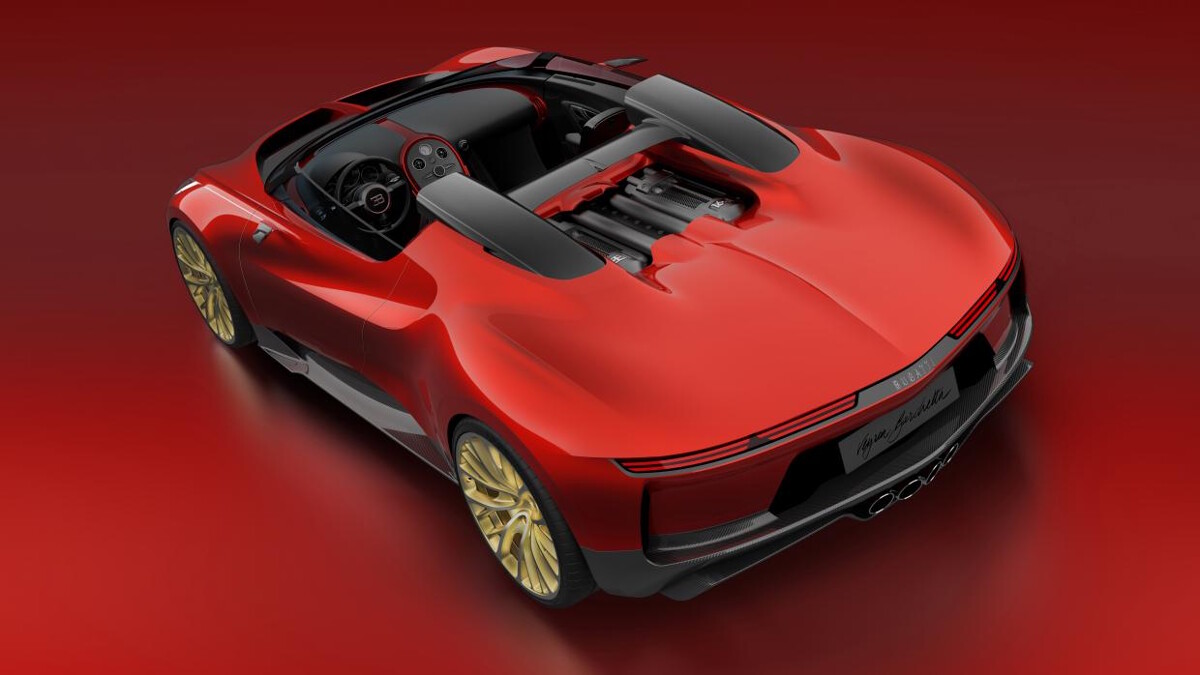 Having a Veyron 16.4 Grand Sport Vitesse (the targa-top version of the Veyron Super Sport) as their basis gave the design team the freedom to give the roadster a more extreme haircut, making a high-speed chopped-screen speedster out of the Chiron's father. But with the culmination of internal politics and 2008's financial crisis, the concept was never pursued. Something that in hindsight may have been seen as a 'doh!' moment.
But with the departure of Wolfgang Dürheimer, Bugatti got its new CEO, Winkelmann—the man responsible for a myriad limited-edition cars at Lamborghini and definitely not one to be afraid of book balancing one-offs. And he's brought this thinking to Bugatti with it recent coachbuilding projects.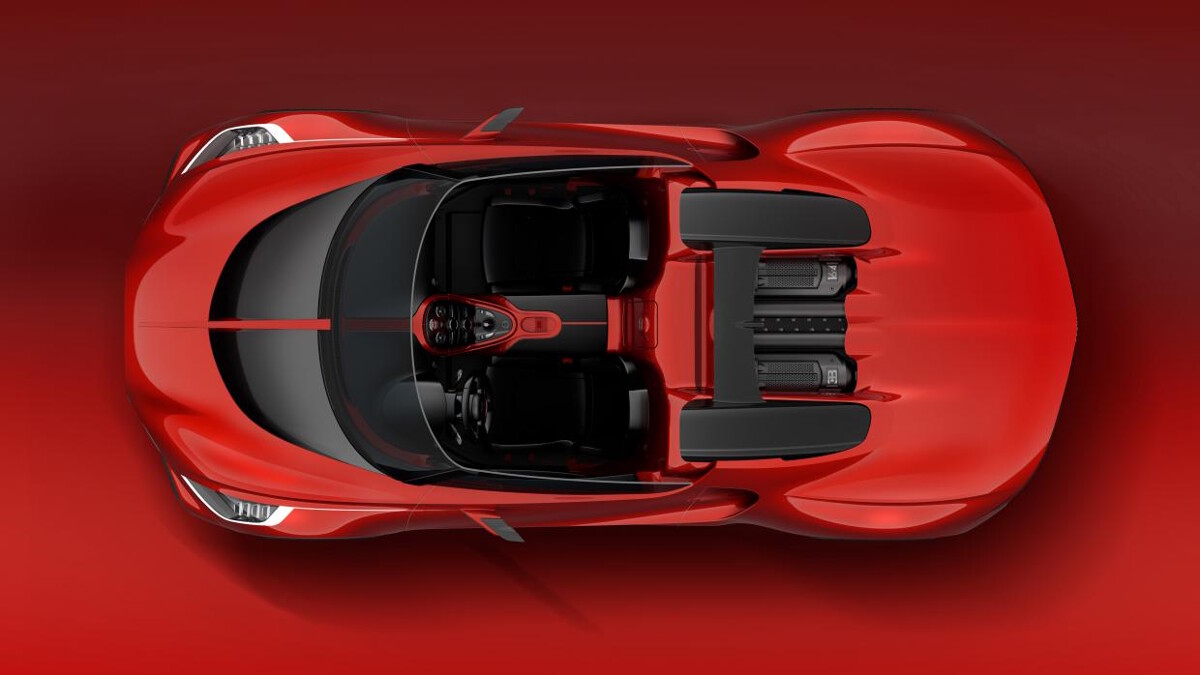 Winkelmann has given the carmaker's design team the creative licence to divulge in the recent spate of modern-day coachbuilding from Bugatti: the Divo, the La Voiture Noire, Centodieci. Surely with the design shackles slackened off and an obvious desire for this type of car, we'll see a Chiron Barchetta in no time?
Wrong. The Chiron was never developed to be a roadster, so there isn't the chassis to build from. So, this is one that may have to stay in the dusty old designs drawer forevermore. Shame.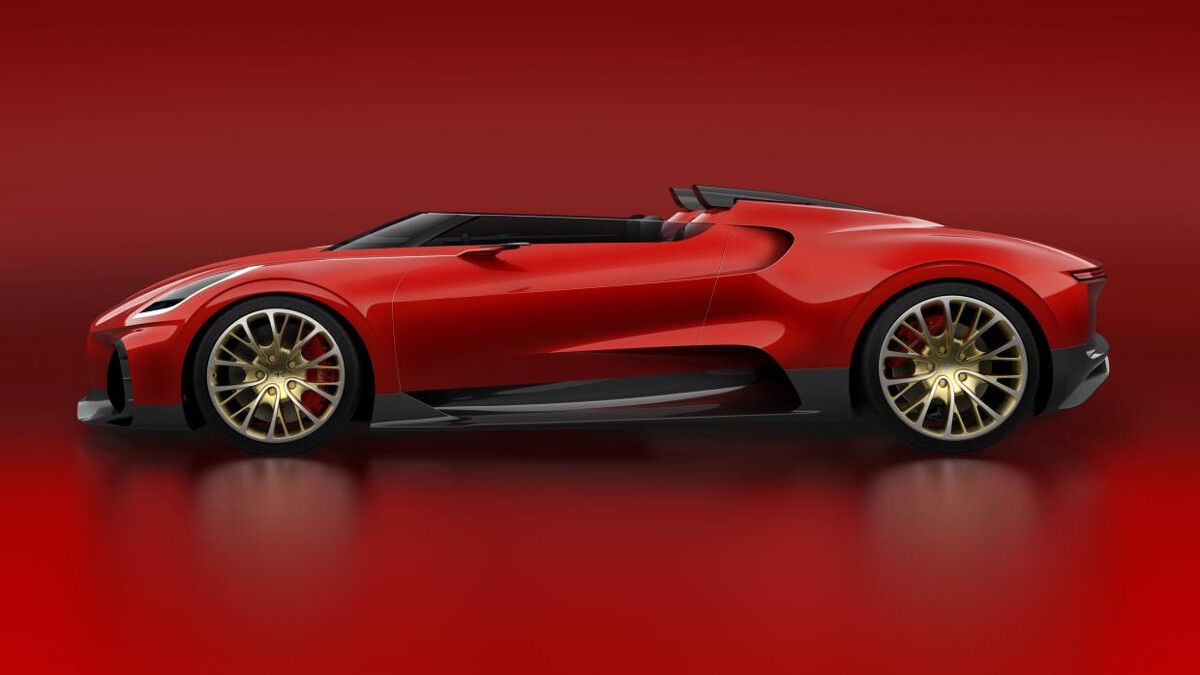 NOTE: This article first appeared on TopGear.com. Minor edits have been made.