Need a little motivation to hold on to your most cherished rides? Besides priceless memories and sentimental value, you'll want to refrain from dumping cars into the secondhand market because they may one day turn out to be highly valued collectibles.
Online lending company Netcredit recently crunched the numbers to find the value of dozens of popular old-school models to find out how much value certain ones have gained over the past 15 years. Its findings provide some worthwhile insight into the state of the classic car market.
If you once let go of a Toyota Land Cruiser, you may end up with seller's remorse after seeing these numbers—specifically if you owned an '80s FJ62 or FJ60. The two models have jumped 748% and 718% in value, respectively, since 2006. If you want one now, you could end up shelling out more than $58,500 (around P2.8 million) for a unit.
ADVERTISEMENT - CONTINUE READING BELOW ↓
And since we're talking SUVs, let's check out how much the original Ford Bronco is worth nowadays. In 2006, units were going for just around $14,100 (P674,000). If you're eyeing a clean one now, you could spend as much as $80,700 (P3.8 million) for one—a considerable 472% jump. For comparison, the all-new Ford Bronco starts at just $28,500 (P1.36 million).
In the realm of performance cars, anyone who's managed to hold on to a 1993 Porsche 911 Carerra RS is in for a massive payday if they decide to sell. The German sports car's value has climbed a whopping 3,046% since 2006 and is now supposedly worth a cool $42,900 (P2 million). The German beat out the McLaren F1 LM, which jumped in value by just 1,862% since 2006 and is now going for $1.35 million (over P64 million).
You can learn more about the valuation of these cars, as well as dozens of other classics, at the official NetCredit blog.
ADVERTISEMENT - CONTINUE READING BELOW ↓
Recommended Videos
So, you might want to think twice then about dumping a ride on someone else to make a quick buck. We know, we know—the common perception is automobiles deteriorate in value faster than an excited new car owner can leave a dealership. These numbers show, however, that in some cases, cars can be investments.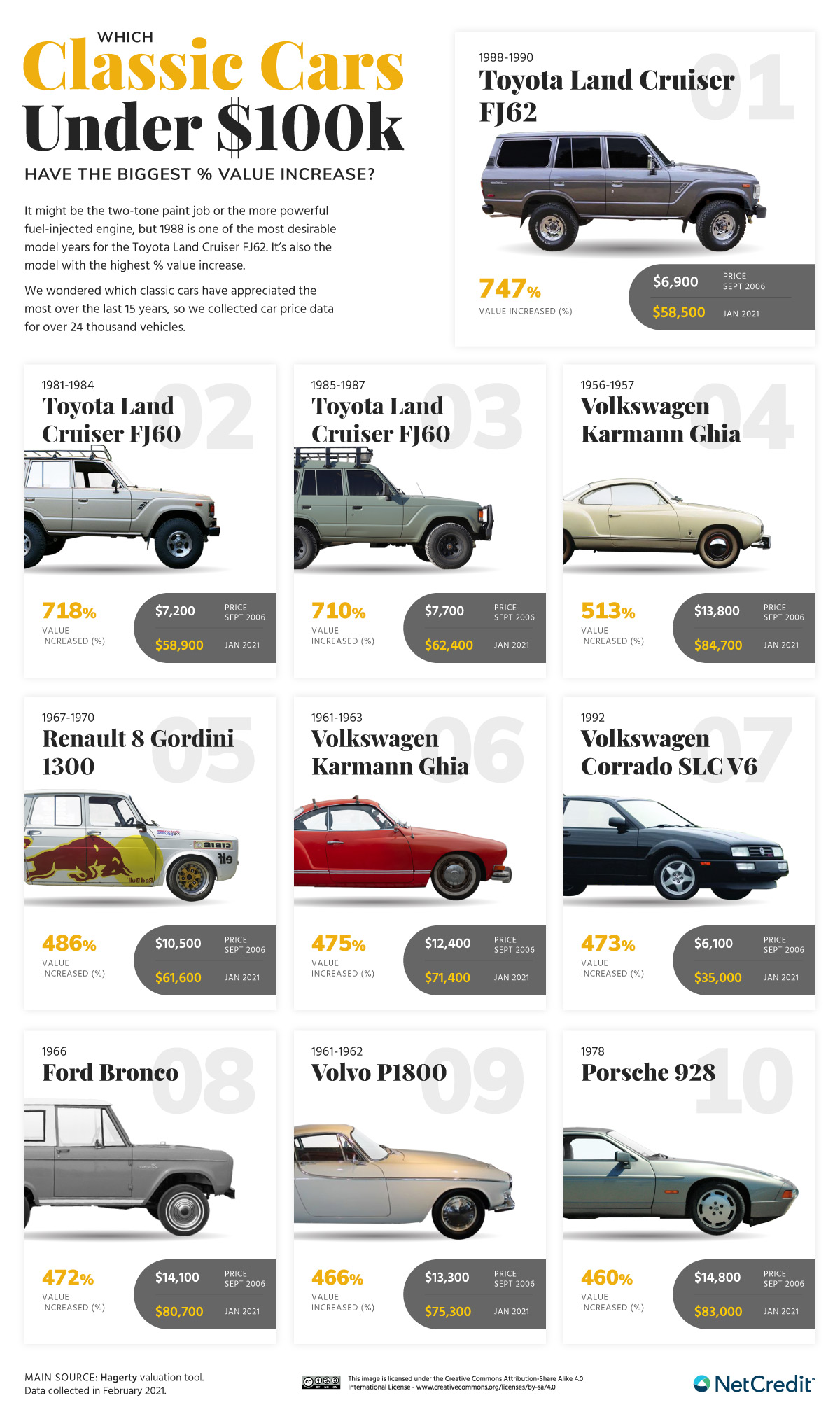 ADVERTISEMENT - CONTINUE READING BELOW ↓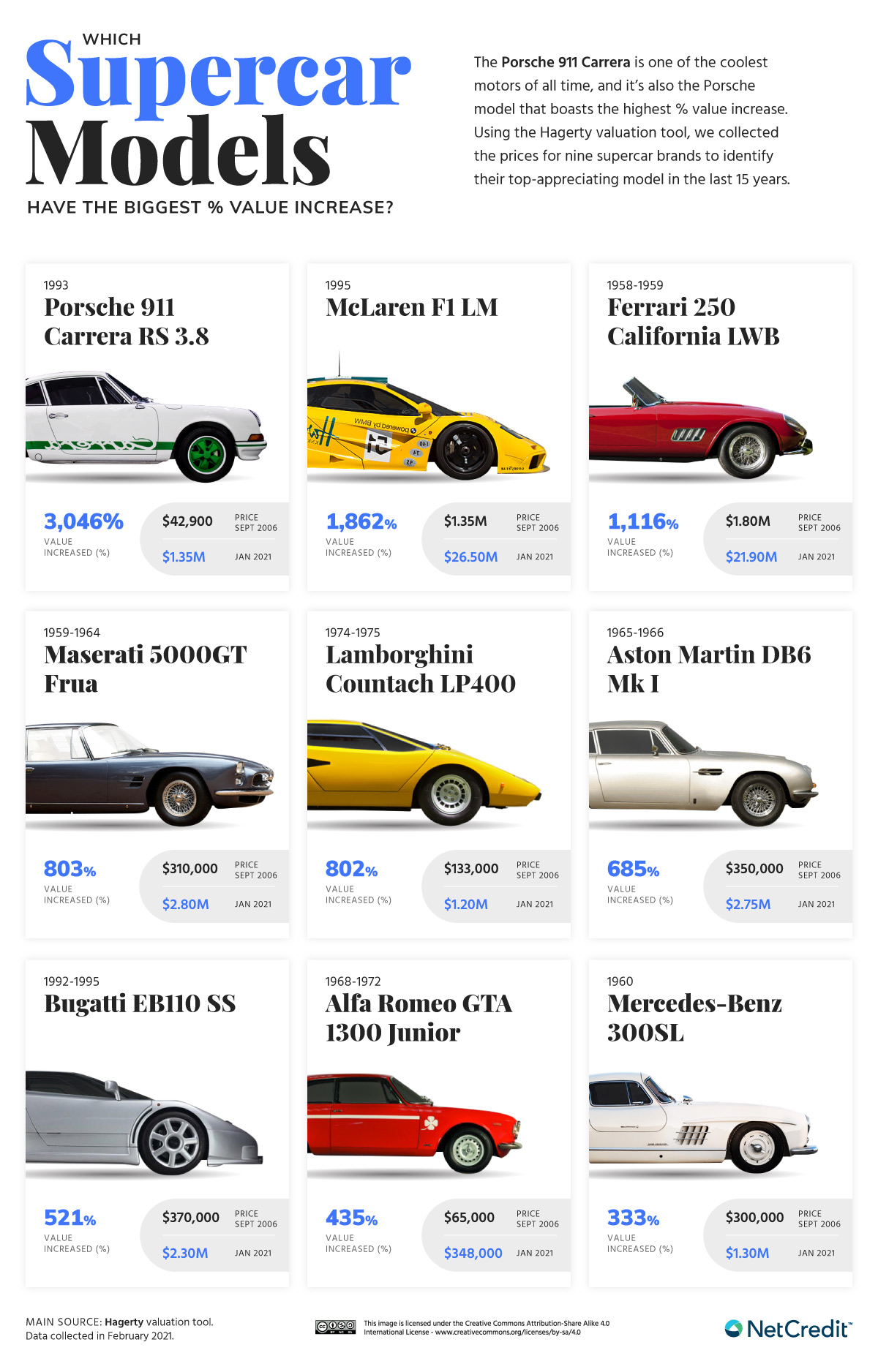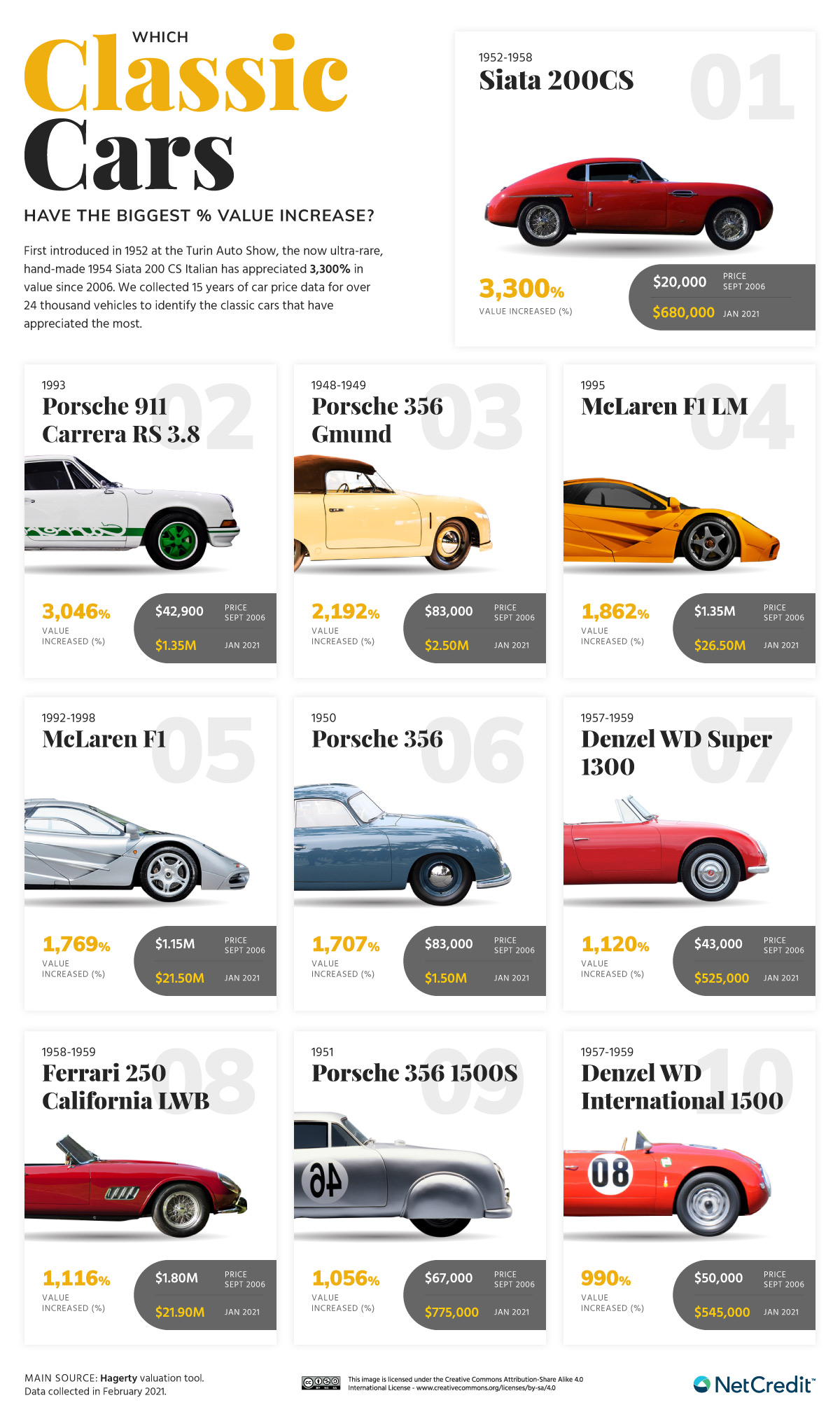 ADVERTISEMENT - CONTINUE READING BELOW ↓