What is this big green mean machine?
This is the Honda WOW concept, which was unveiled at the Tokyo Motor Show in 2005. WOW stands for 'wonderfully open-hearted wagon,' which is wonderfully Japanese. The concept car was meant to "bring people and their dogs closer together," by cramming them into a small car for long journeys. Just what every pooch wants.
What was that about dogs?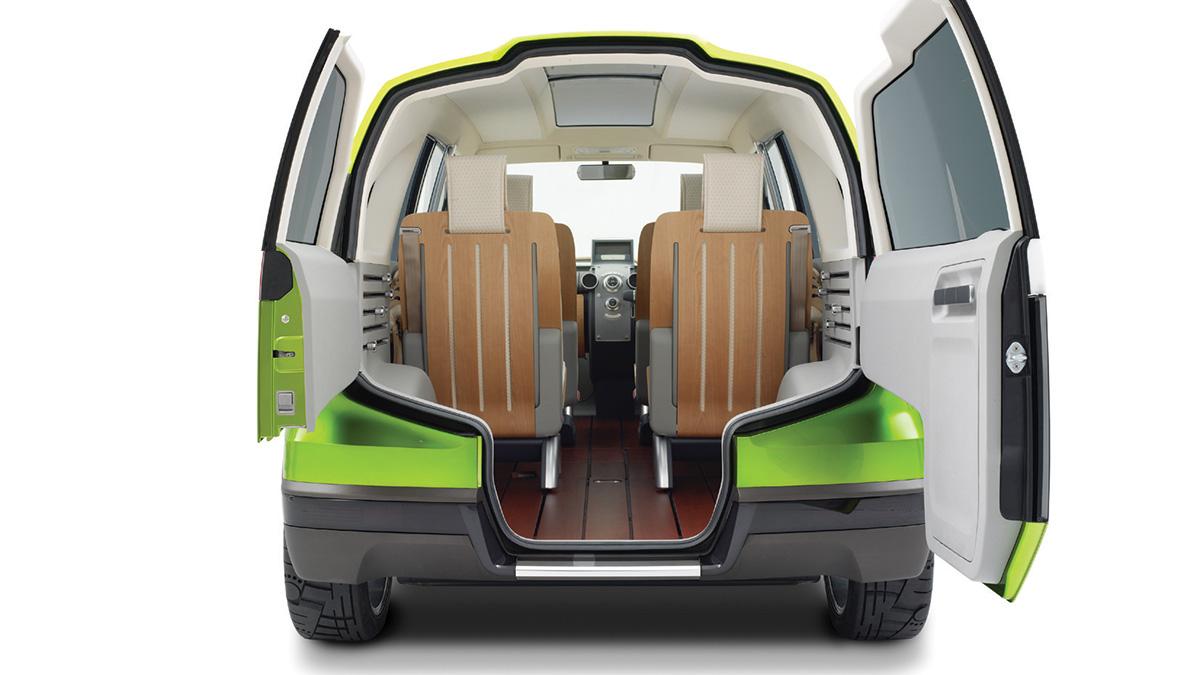 The WOW concept was designed for dogs—easy access, low wooden floors (presumably so you could hose out the sick once you got on holiday), and room for six. Or four and a dog. The middle row of seats could be rearranged to form a crate to shove your dog in. Preferably a small dog, because we're not sure how wonderfully open-hearted your Saint Bernard would feel in there. Honda thought of everything—there was even an externally accessible storage compartment at the back of the car to hang your dog toys in.
Continue reading below ↓
Recommended Videos
My dog likes to sit in the glovebox.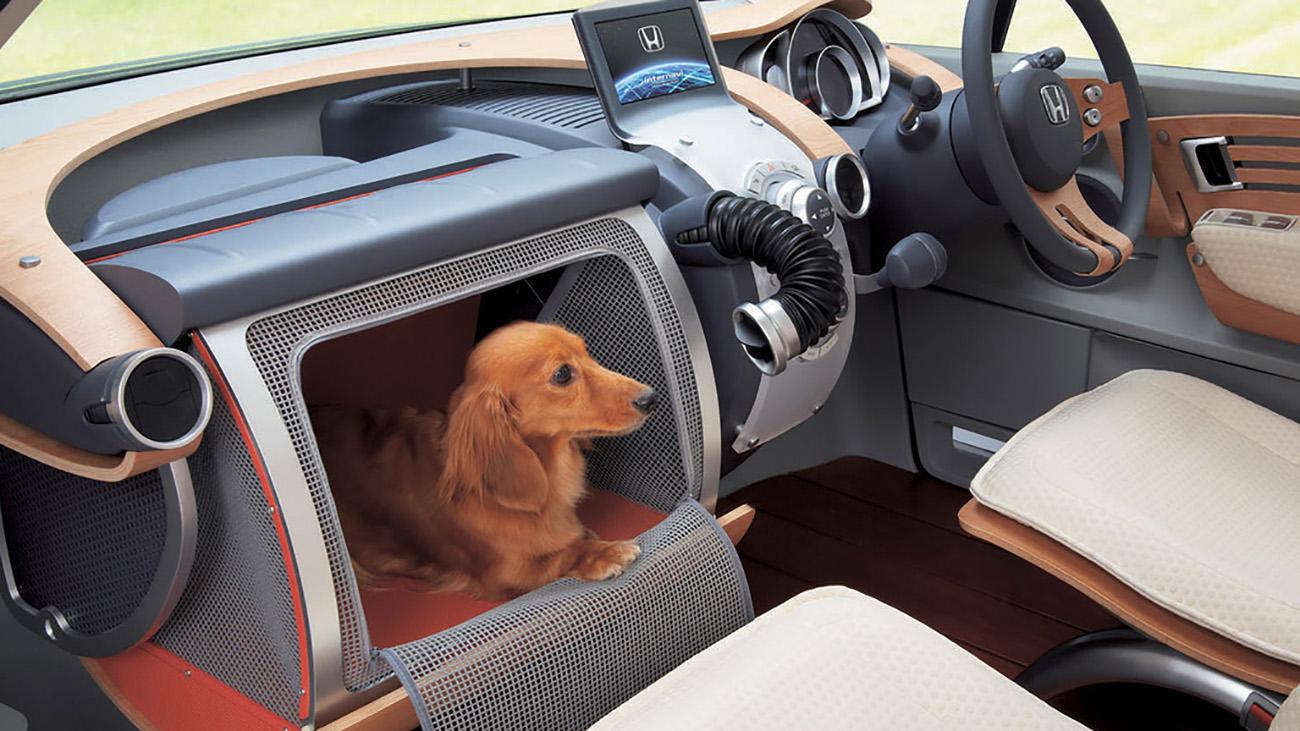 He does, does he? Well, the storage compartment at the front of the WOW concept is positively palatial in comparison with whatever you're stuffing your poor pooch into there. The car was designed with a sizeable zippered compartment with a mesh lining so the dog could still feel part of the action while sequestered up front. Even better was a flexible hose from the aircon that you could point right in the poor hound's face. That dashboard wasn't just nice for dogs, though—look at that lovely wood trim and the minimalist feel.
What if I needed to secure the dog to the car?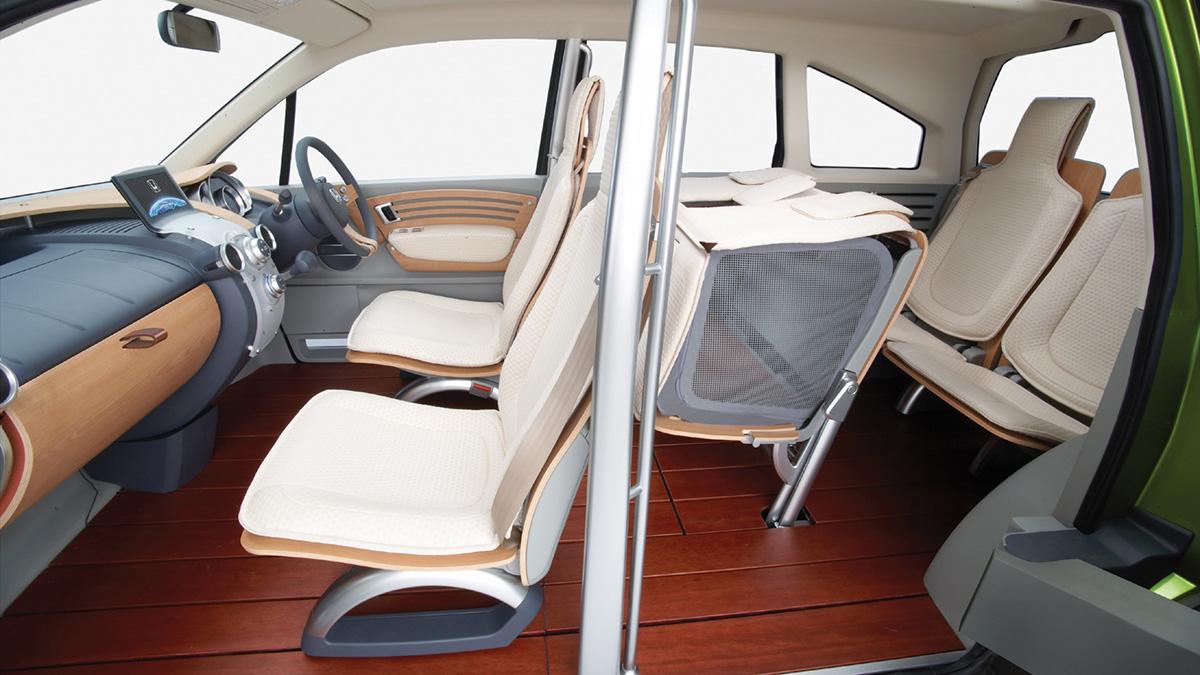 Honda really thought of everything here—the car also had a little pole running the length of the B-pillar so that you could attach the dog's lead if you wanted. Not to be substituted for a seatbelt, mind. Plus, there were lashing points on the bumpers if you needed to leave Fido outside for a bit while you popped into the pet shop for more treats, or whatever. Of course, you'd have to remember to untie him before you set off again.
I simply can't picture the various configurations.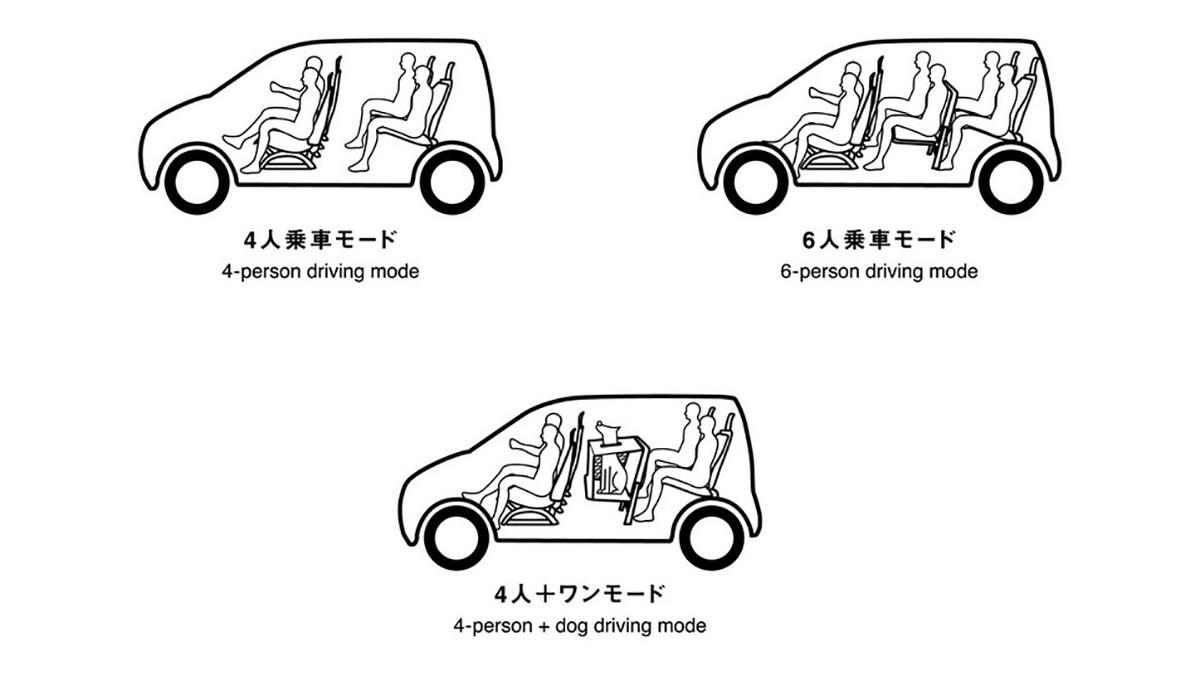 Well, aren't you lucky that Honda produced a helpful guide for the different ways in which you could arrange the seats in the WOW concept? They include "four-person driving mode," "six-person driving mode," and (our favorite) "four-person + dog driving mode," although the dog clearly can't reach the pedals if it's going to sit that far back.
Were there any other crazy touches?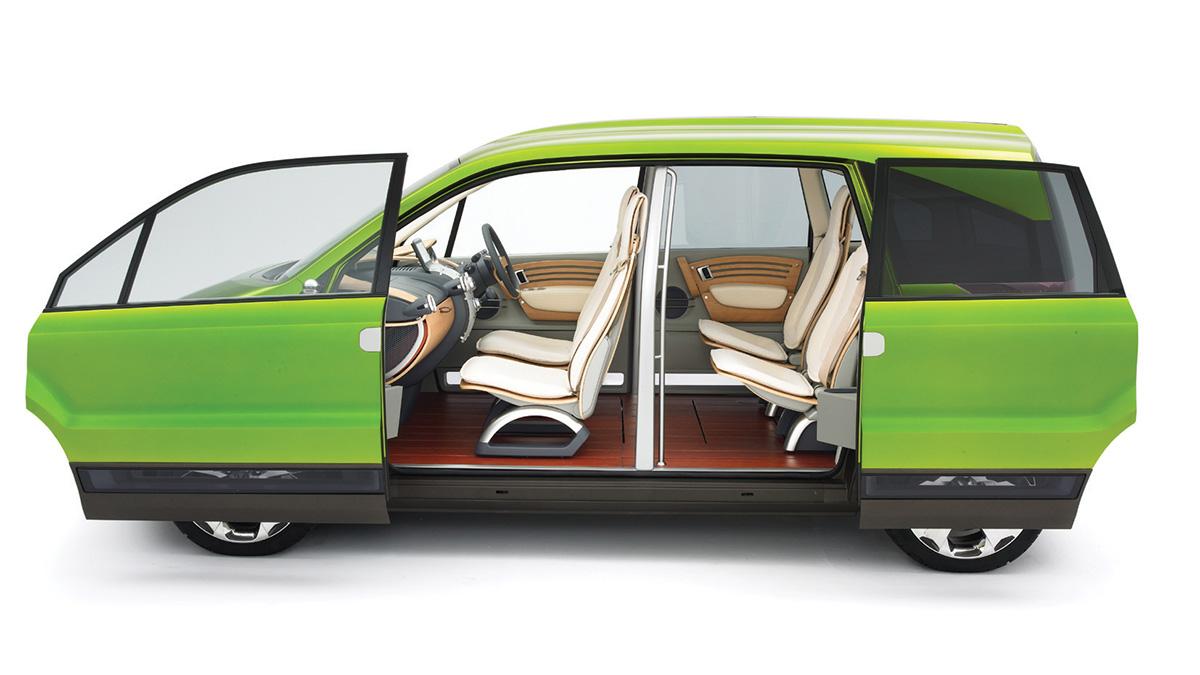 We could go on all day about the crazy touches on the WOW concept. Like how the front end was apparently designed to look like a dog (something to do with the recessed headlights, apparently), or how the raised part of the roof down the center was inspired by a dog's spine. Creepy. Or how, at the bottom of the sliding side doors, there are a few centimeters of glass so that dogs can see out of the window while the car's driving along.
What was under the bonnet?
Fascinatingly, if you opened up the WOW concept, you could have found a number of dogs on treadmills powering the car. It wasn't particularly economical—upwards of 26 treats per mile, but dog biscuits are a much more environmentally friendly way of powering a car.
Actually, Honda thought that it would stick some sort of four-cylinder unit up front, but who really cares?
Why didn't the WOW concept go into production?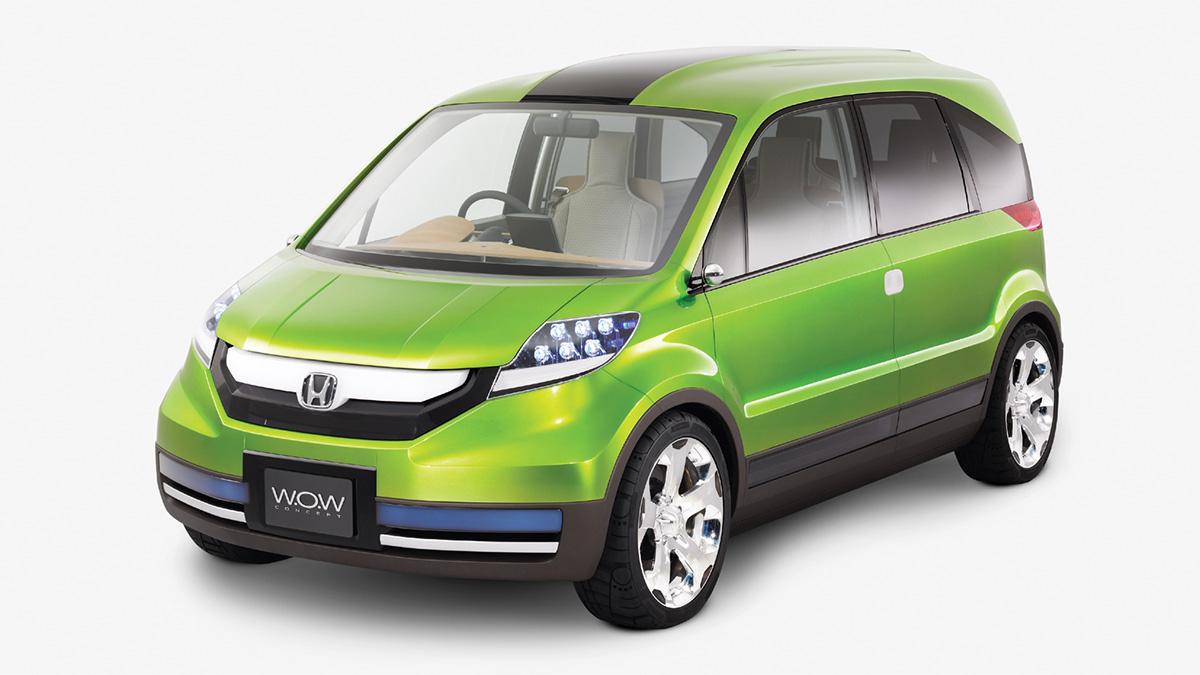 It seems that dogs didn't turn out to have the sort of purchasing power that Honda had originally considered. Or maybe it was the pushback from cat people that made them nervous about pressing ahead? Whatever it was, Honda clearly missed a trick and now a number of other carmakers have got in on the act. It started with Nissan's X-Trail 4Dogs concept in 2017, which didn't go into production, either (boo), but clearly convinced the likes of Land Rover and Aston Martin that premium features were needed for their buyers' best friends. But what a shame about the Honda—has there ever been a more dog-friendly car?
NOTE: This article first appeared on TopGear.com. Minor edits have been made.
Top Gear Philippines is now on Quento! Click here to download the app and enjoy more articles and videos from Top Gear Philippines and your favorite websites.