What is this little slice of mid-'90s heaven?
Does your dream four-car garage consist of a sedan, a wagon, a convertible, and a pickup, but you simply don't have the room? Well Mercedes-Benz had just the thing for you at the 1995 Geneva International Motor Show—the 'Vario Research Car' was four cars in one, with the different modules able to be changed in minutes like trying on shoes.
I didn't know the Swiss Army built cars...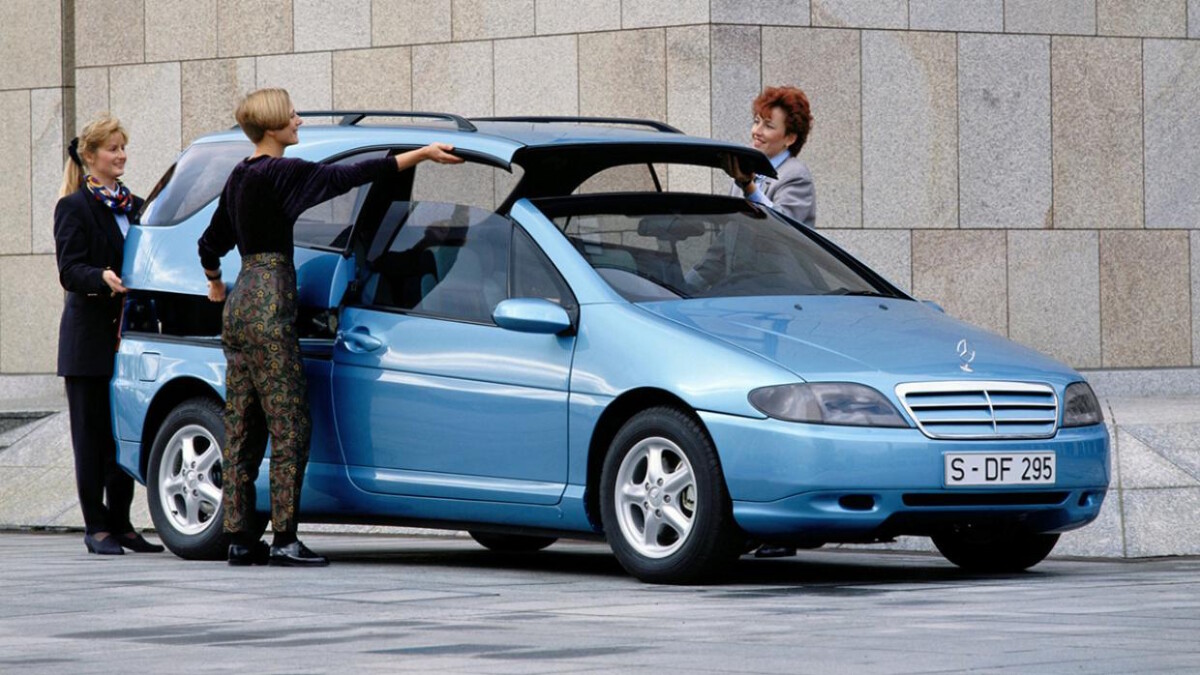 In trying to be all things almost at once, the VRC was the right answer to the wrong question, 'How can a car company come up with something that suits all occasions?' Of course, the answer turned out to be SUVs, which Mercedes-Benz has embraced with perhaps a little too much enthusiasm in the intervening years.
Continue reading below ↓
Recommended Videos
Why would anyone actually want four cars in one?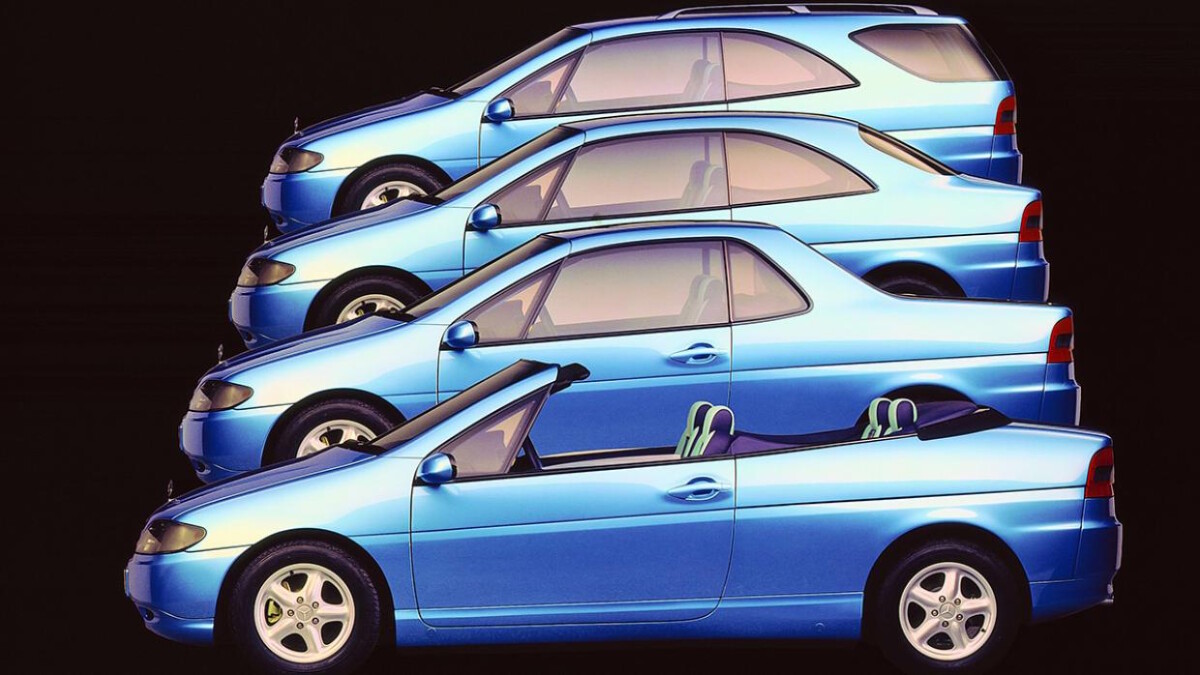 Merc had it all planned out—perhaps you'd like the three-door coupe for driving to work during the week, a 'station wagon' for extra luggage space on holidays, and a convertible for a getaway on a sunny day to have a nice picnic.
Off to the tip? You can chuck whatever you like in the pickup version of the car, except perhaps the other bits of bodywork. The German carmaker had done some 'research' that showed people would like to do different things in the future, for which they would need different vehicles to help.
How was the VRC supposed to work?
Well, you've got the base two-door car with all the usual vehicular essentials (front end, most of the cabin, the wheels, and so on) and what Merc called the 'superstructure,' which could be lifted off and replaced in a mere 15 minutes.
Mercedes-Benz didn't actually think that you would make the change yourself—rather, you'd rent the car and occasionally pop by the Merc garage and get someone to change it for you while you have a cup of coffee and read through well-thumbed copies of Top Gear magazine in the waiting room.
Those things do look complicated and heavy...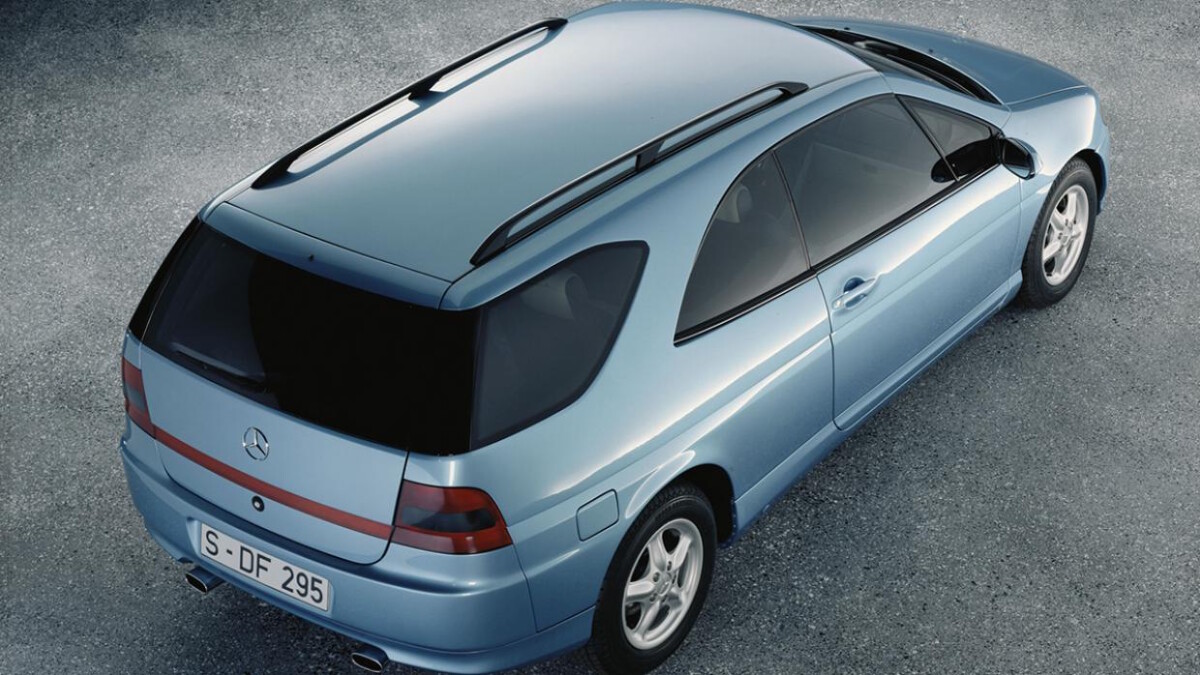 The superstructures were designed to be as light as possible, constructed out of carbon-fiber reinforced plastic. Each one supposedly weighed between 30kg and 50kg each. Additionally, they were designed to be as easy as possible to switch, with eight locking points to fix bodywork and car together. There were additional complications: If the station-wagon rear was put, on then the rear wiper and washer would need to work.
What's under the hood?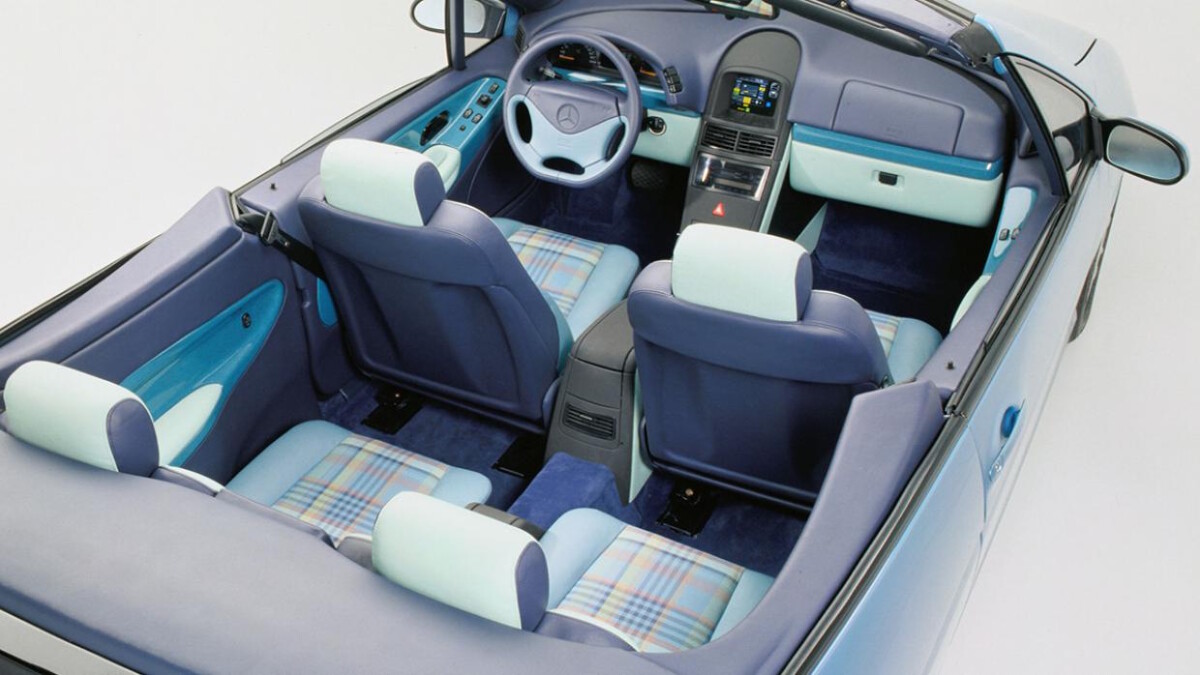 Mercedes-Benz didn't actually say at the time what was supposed to be powering the VRC—perhaps the humdrum reality of a 1.6-liter four-cylinder gasoline unit or whatever else they would have shoehorned in would have ruined the concept-car magic. What the carmaker did say was that this front-wheel-drive car used a CVT and drive-by-wire technology.
Were there any other interesting touches?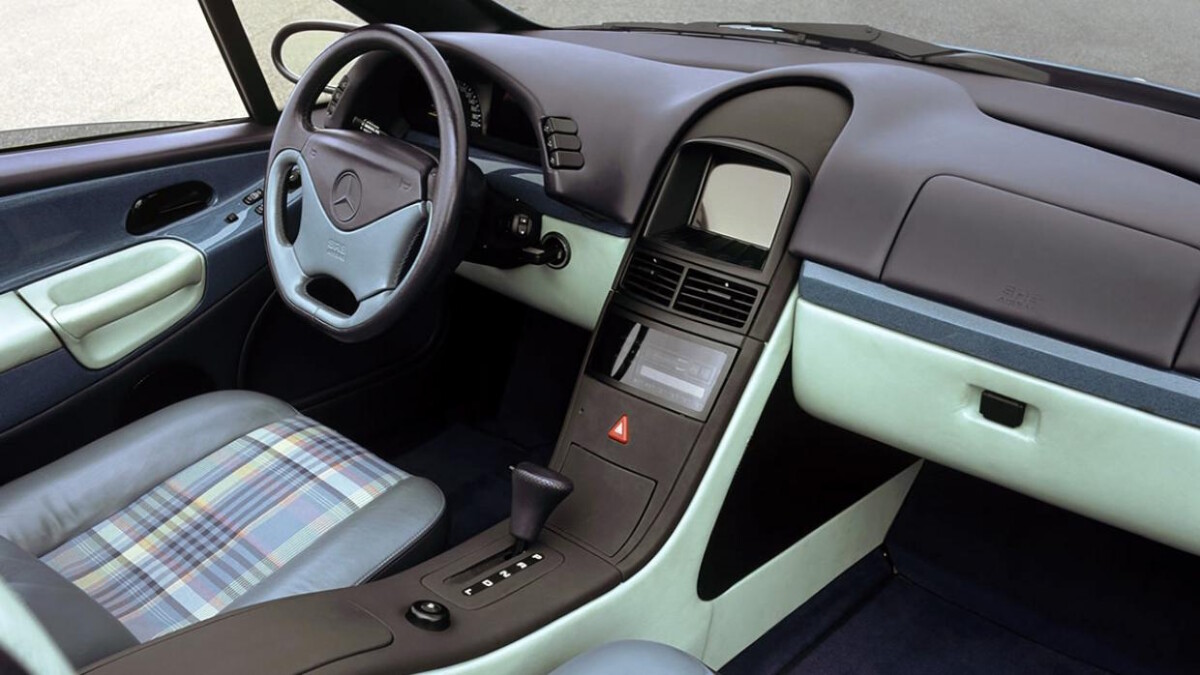 The VRC featured a color central display and on-board satnav—très fancy for 1995. Early speed-limit warning systems were also developed for the car, and it even used a radar sensor to tell you when you were too close to the vehicle in front. Perhaps that should be mandatory on German-made cars.
Why wasn't the VRC concept put into production?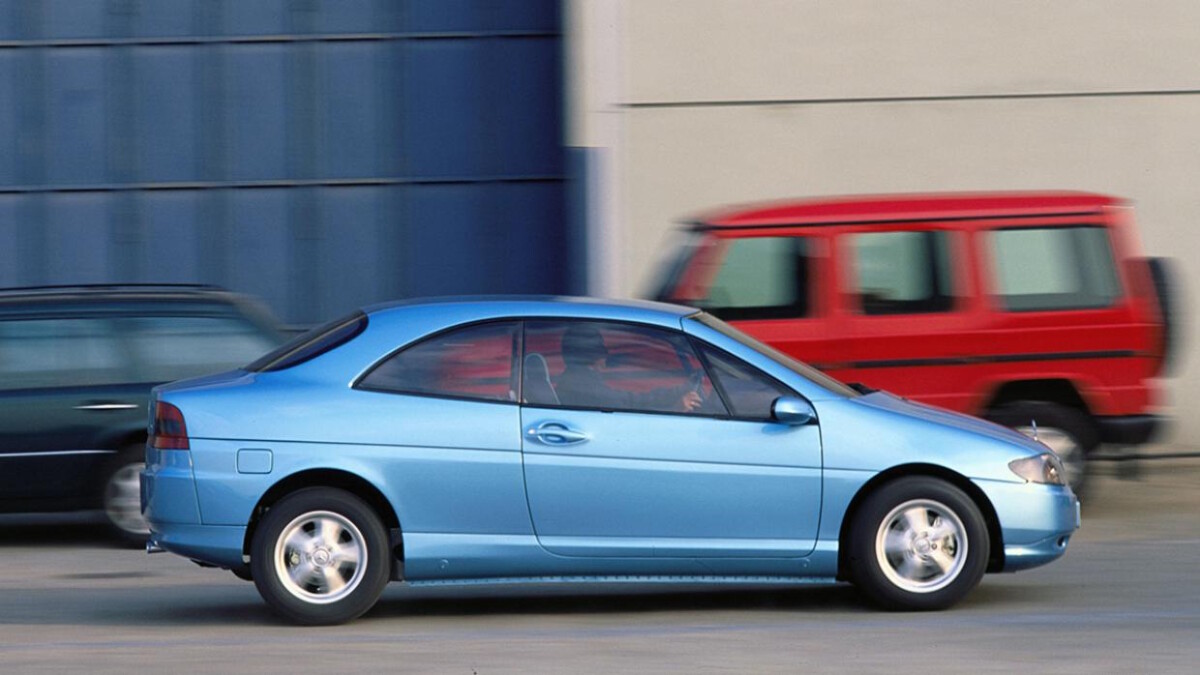 The VRC itself wasn't sent into showrooms, but some of the underlying gubbins saw eventual action. Mercedes-Benz used the VRC as a sneaky way to test its front-wheel-drive tech, which was later seen in action on the 1997 A-Class. Also useful on the A-Class was the Active Body Control tech that Merc boffins developed on the VRC—although it wouldn't be a priority until the infamous elk-test fiasco.
One remarkably forward-thinking aspect of the VRC concept is the ownership idea—Volvo has introduced a scheme where you pay a monthly rental fee and the company throws everything in, while Chinese startup Lynk & Co is soon to launch in Europe with a business model that sees customers trading their cars in for different models when the need arises—something sporty for the holidays, that sort of thing. Sadly, no bolt-on pickups, though.
NOTE: This article first appeared on TopGear.com. Minor edits have been made.