What is this crazy looking limo?
You know how people drone on tirelessly about how huge modern Minis are and how terrible it all is? Well, this is the car that proves it: the six-meter-long Mini XXL concept from 2004. It was revealed at the Olympics in Athens for strangely unspecified reasons before going on to tour Europe and Asia for a bit.
Is that even a real Mini?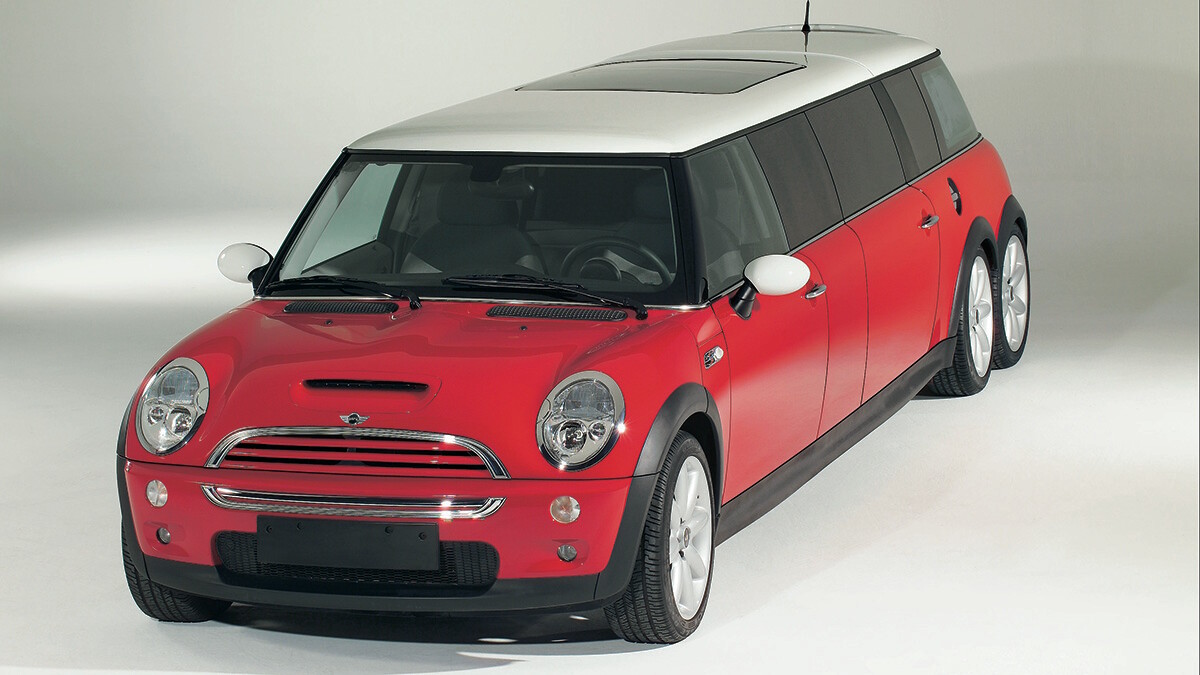 It actually is a real Mini—BMW sent one of its R50 (the first generation of new Minis) Cooper S hatches complete with John Cooper Works upgrades to a coachbuilder in Los Angeles (clearly not West Coast Customs or there would have been more games consoles inside) to wang in a few extra seats and a third axle. An Olympian effort, if you will.
What's it like inside?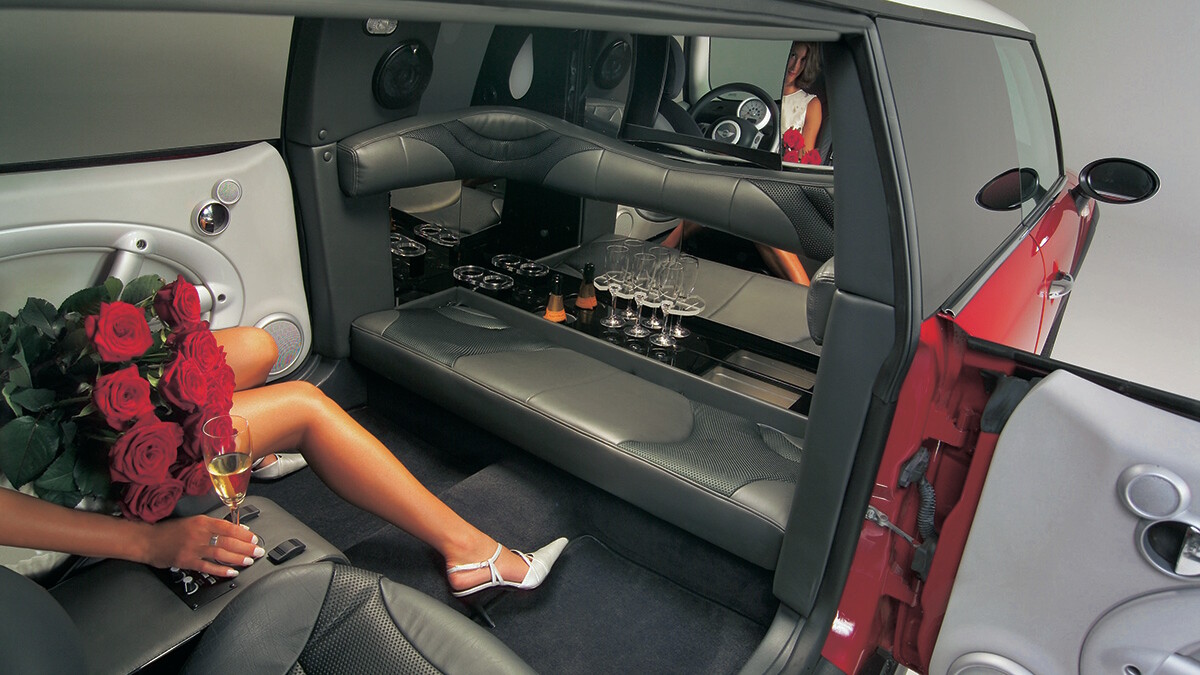 The Mini XXL featured a reasonably conventional interior—there was room for two up in the front and five in the back, with some of the extra length in the car's body going to provide, well, limo-like legroom. Funny, that. Three of the rear passengers sat facing backwards in front of a reasonably well-stocked bar. Because of course being stuck in that small a space with four other people for any length of time would necessitate some level of drinking.
What sort of toys does it have?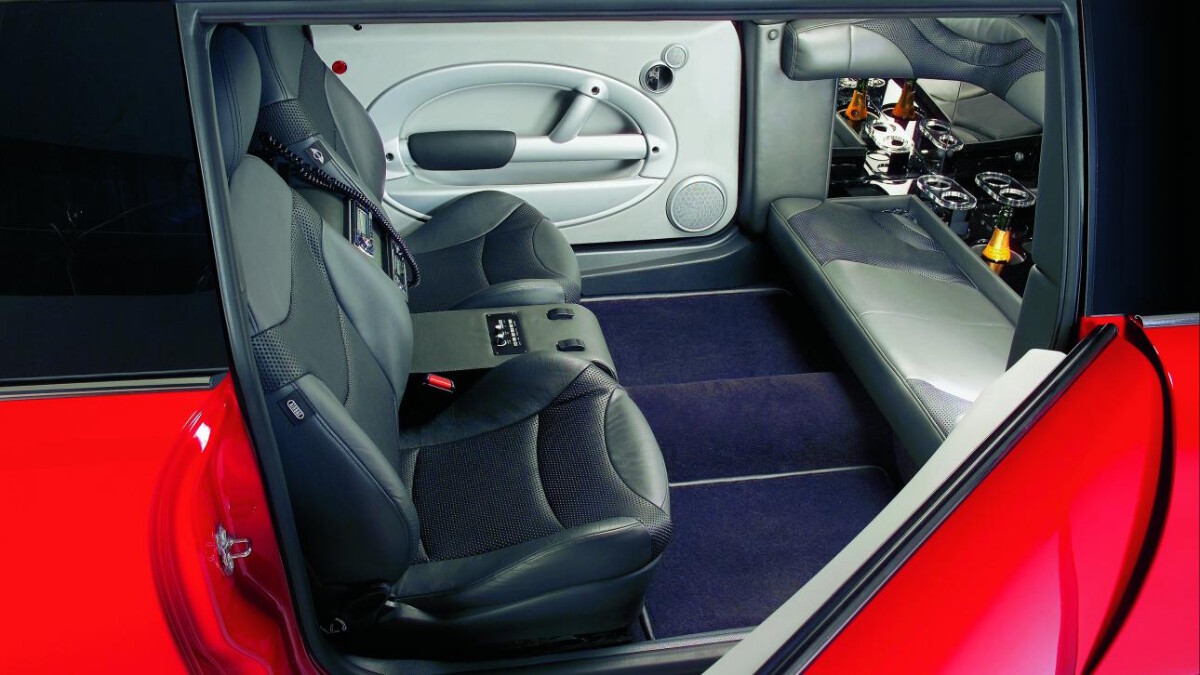 The Mini XXL was kitted out with everything a rollicking bunch of revelers could ask for in 2004—a retractable flat-screen television (it was important to make the distinction back then), a DVD player, a CD player with built-in radio (swish), aircon, black leather upholstery, and a telephone intercom to speak with the driver if you ran out of conversation in the back.
It only seems to be missing the kitchen sink...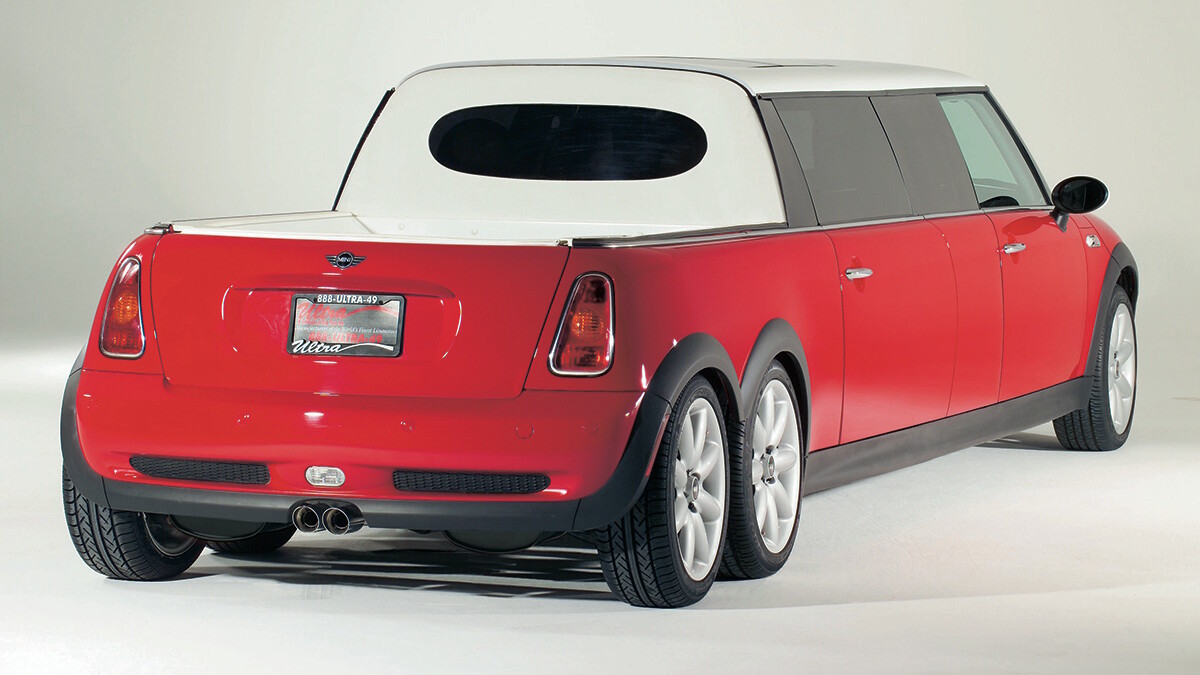 This car goes one better than a kitchen sink, although you could probably do the dishes in it if you were looking after a large outdoor catering event. Remove the roof at the rear to reveal an actual hot tub, although it wasn't recommended to have anyone in the water while the car was underway. Safety first and all that. There was a plug in the bottom to drain the tub when you weren't using it. Not sure where you'd fill up—perhaps take it through a car wash uncovered.
What was under the hood?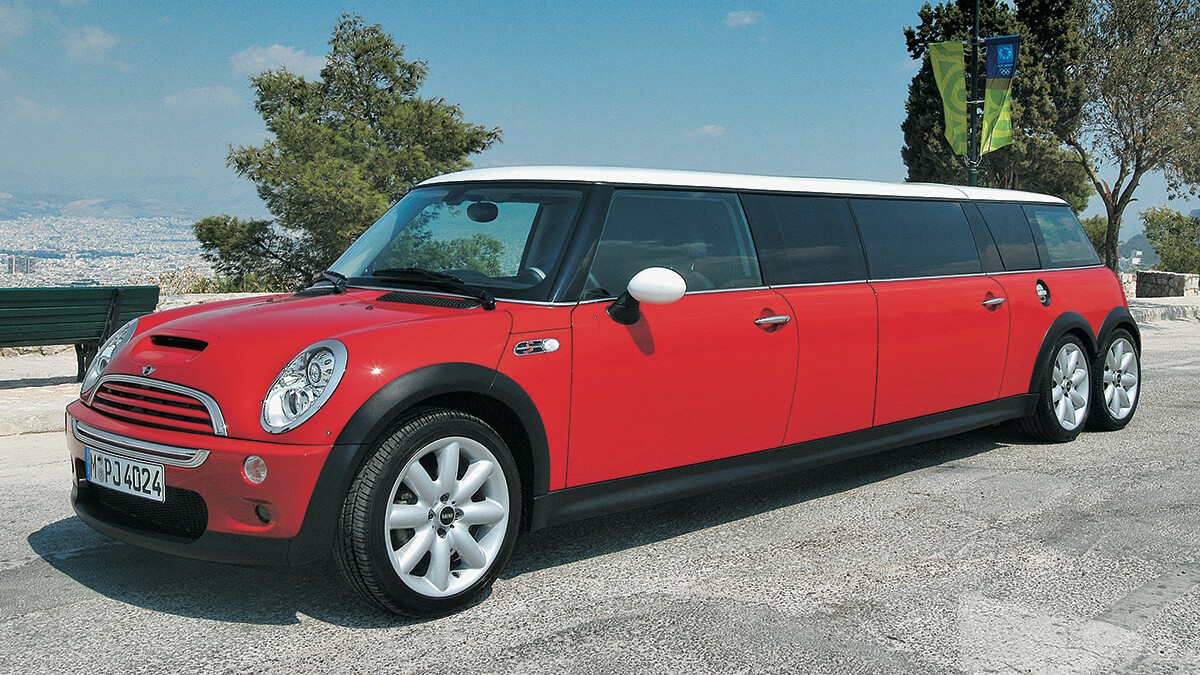 The 1.6-liter supercharged in-line-four engine of the Cooper S complete with JCW upgrades would have been more than enough to get this maxi Mini round town. The donor model weighed in at around 1,200kg, but there was no mention from BMW as to what the additional meters of body and extra axle would have added. Not to mention the extra weight of a rollicking bachelorette party complete with a few crates of a crisp chardonnay.
Why didn't the Mini XXL go into production?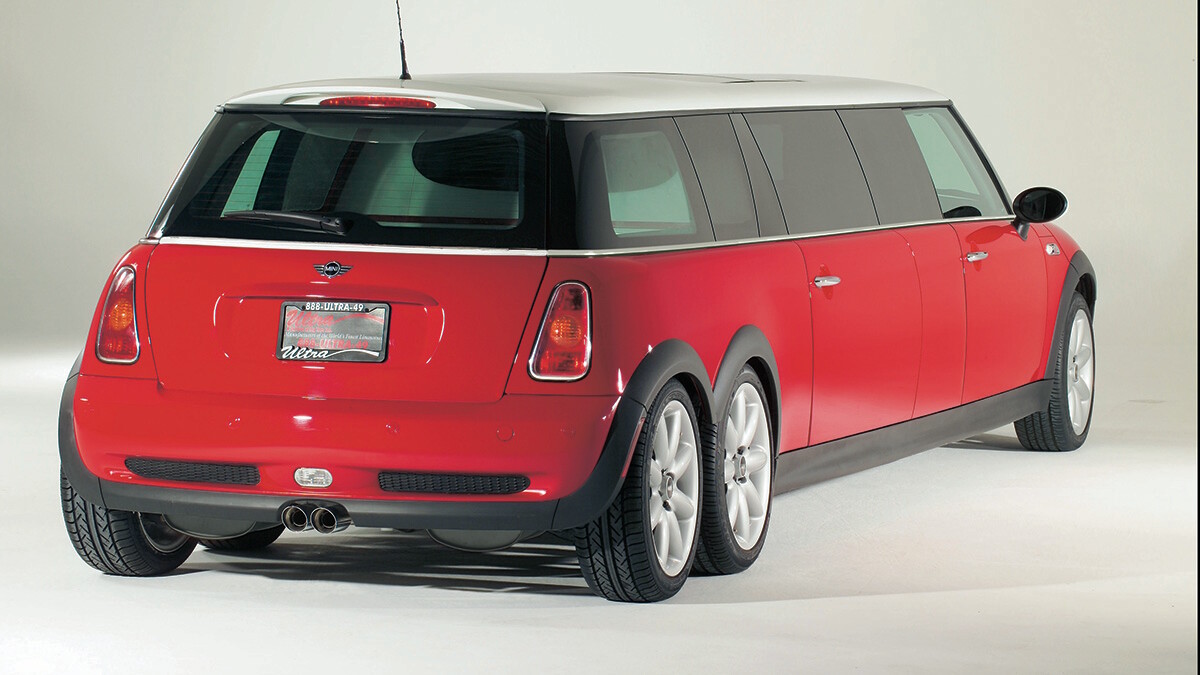 While clearly, Mini has found a certain audience for larger versions of its staple cars, perhaps the XXL didn't quite reel in some of the target market in ways in which BMW might have expected. The XXL could have given BMW the confidence it needed to tip the Clubman wagon over the line into production in 2007. Or maybe the whole thing was a minor stunt in order to get some brand coverage for a novelty vehicle that was never intended to be taken seriously, we'll never know.
Is it available for a bachelorette party?
We're not actually sure what happened to the Mini XXL concept—perhaps it's being used for visitor tours at the firm's factory in Cowley, near Oxford. At any rate, perhaps best to get in touch with the company directly to find out about hourly rates and whether a driver is provided.
NOTE: This article first appeared on TopGear.com. Minor edits have been made.