What is this automotive Swiss Army knife?
Well, this is the versatile 1987 Nissan Judo concept, which took a chop to the motor show-going public's hearts in Tokyo of that same year. Apparently, no one told Nissan that judo means 'the way of gentleness,' because this car is a beast.
What actually is it?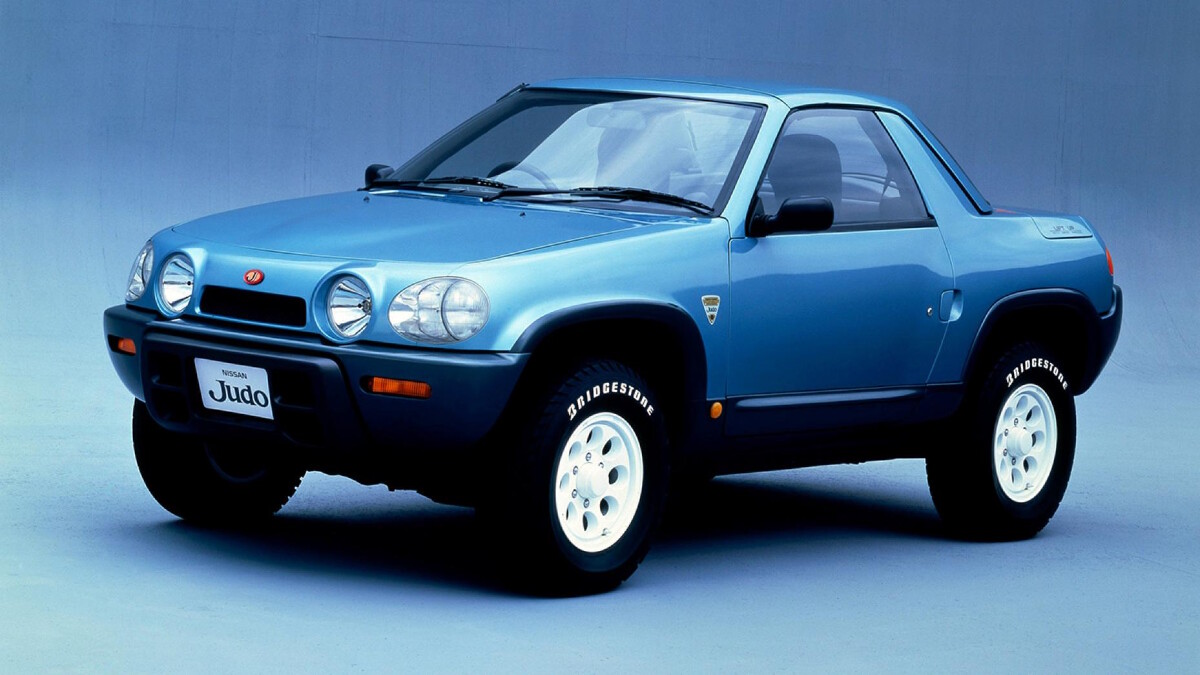 Nissan described its Judo at the time as an 'all-terrain vehicle with cargo space,' which makes it sound more like a lunar lander than a lifestyle-in-a-box. Nowadays, we would recognize it as a proto-SUV, but back in the '80s, it might as well have been a lunar rover.
Continue reading below ↓
Recommended Videos
It's a bit of a lot, isn't it?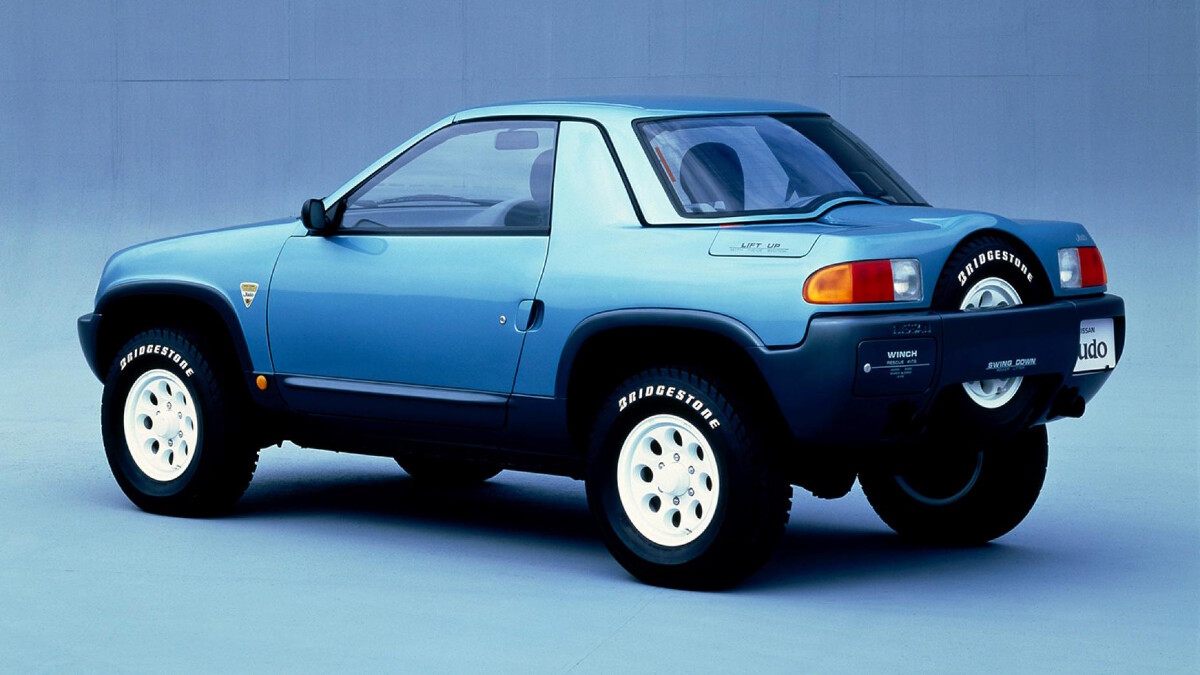 Come on, Scrooge—there's so much going on with the Judo, what's not to like? It's an SUV-meets-pickup-meets-roadster-coupe. The delightful telephone-dial wheels, those front lights, which combine a smidge of Alpine A110 with a touch of Ford RS200, with a hint of aliens from Toy Story. In fact, this is probably where Pixar got the inspiration. 'Oooooooh.'
Are there any crazy concept-car touches?
Our favorite bit on the whole car has to be the slightly wacky retracting hardtop, which doesn't stow away to open up the cabin to the elements, but rather slides back along the rear of the car. Another exciting feature was the rear cargo area, with its side-opening hatches. Frankly, we've never seen the like. The spare wheel hinged out of the rear bumper and there's even a winch concealed in there, too.
What's the Judo like inside?
The Judo's interior is a miasma of gaey plastic, much like everything else from the late '80s and early '90s. The infotainment and the ventilation controls are arranged in a square slab of buttons right in the middle of the center stack, but otherwise, it's all very minimalist. One-piece seats trimmed in corduroy are a particular joy, and the cabin would have been a fun place to be with the roof rolled back and the sun on your bald spot.
There's nominally room for four inside, but take our word for it that the cramped area behind the front seats looks like it's been trimmed in a baby changing mat.
What's under the hood?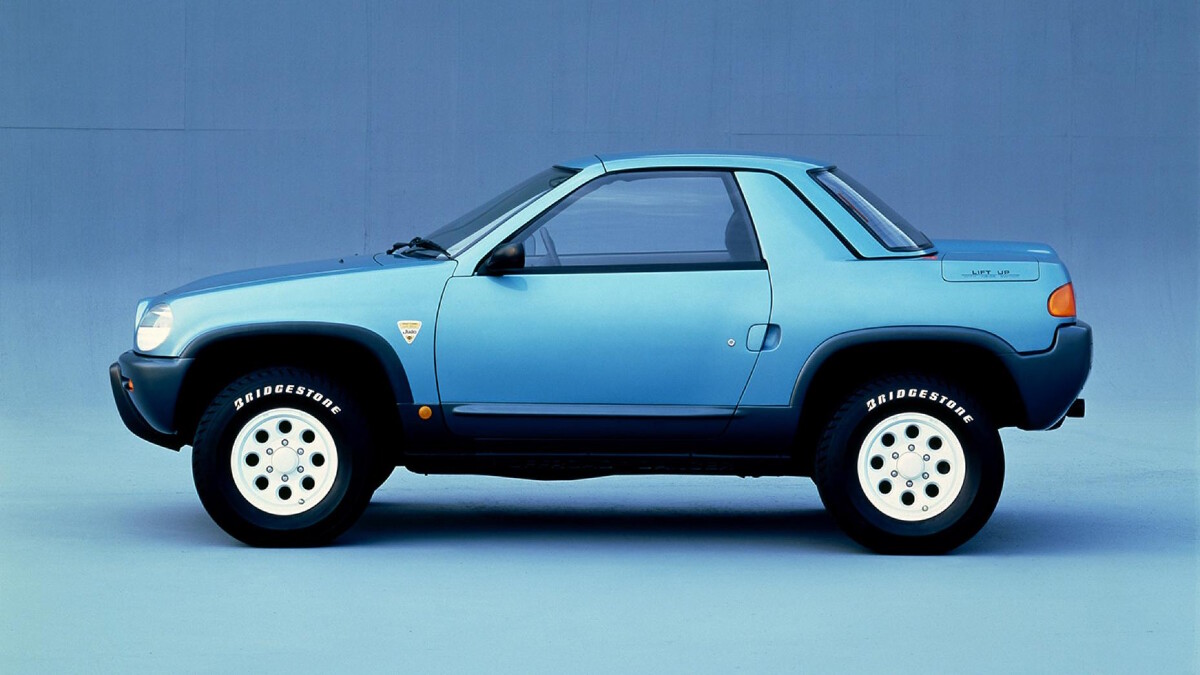 The Judo got a 2.0-liter turbocharged in-line four-cylinder unit from the Nissan Cedric and Gloria, which sound like an '80s ballroom-championship-winning couple. It produced a heady 207hp and 264Nm of torque, along with a five-speed manual gearbox and four-wheel drive. This wasn't merely an SUV for posing—it had the chops to back it all up.
Why didn't the Nissan Judo concept go into production?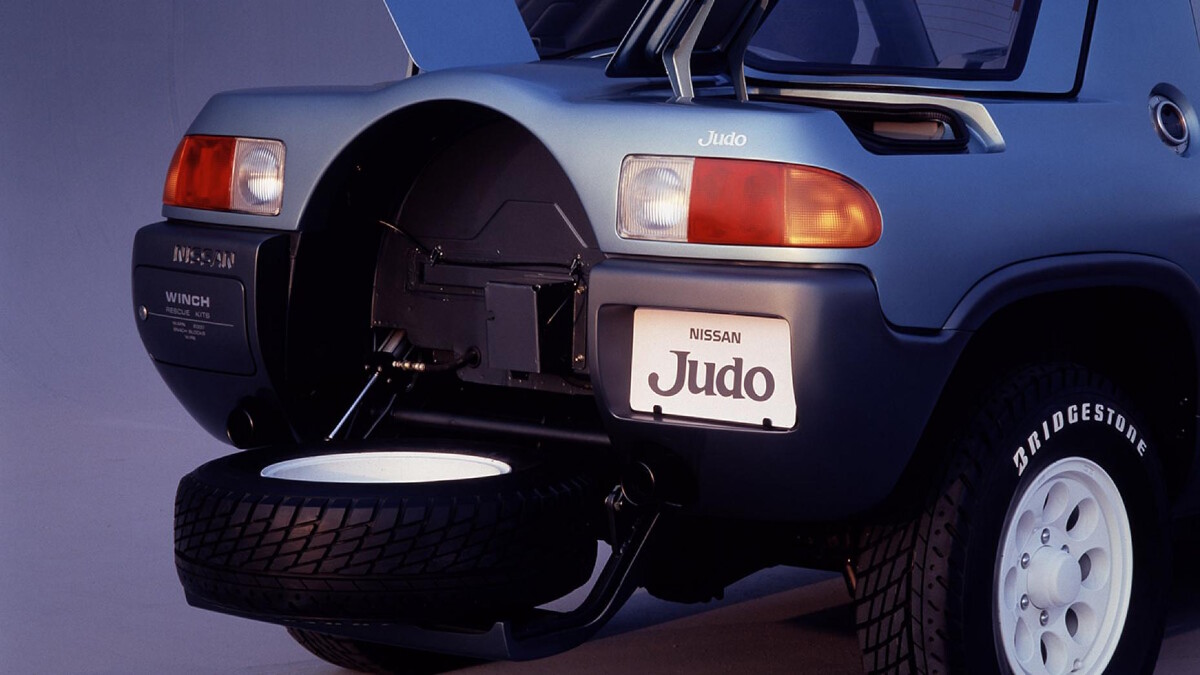 Who really knows—what a massive open goal that Nissan left right there, for anyone to swoop in and take advantage of. Of course, the fact that no one really did take advantage to quite the riotous degree that the Judo would have managed does rather suggest there wasn't quite the audience for the car. Perhaps it was all a big joke that went a bit too far.
What legacy did the Judo leave behind?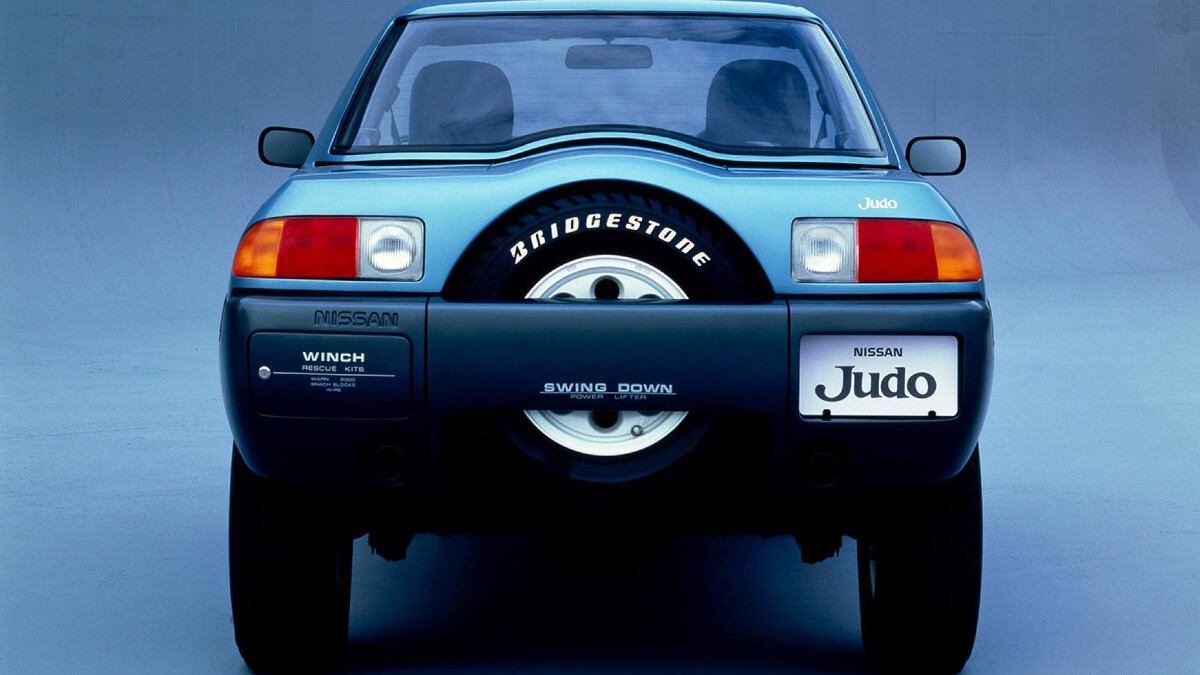 If Nissan's Judo concept was being sold on a well known shopping site, it would have a box underneath saying 'People who looked at this concept went on to buy: the Suzuki X-90, the Toyota RAV4, and the three-door Land Rover Freelander.' But none of those bad lads would be along until 1994 at the earliest. The Judo could have been the SUV everyone would have gotten behind, but ultimately, it ended up being the back-catalog equivalent of the Juke's weird uncle that no one wants round at Christmas.
NOTE: This article first appeared on TopGear.com. Minor edits have been made.