You've probably heard by now about the sad news that Honda Cars Philippines (HCPI) is officially discontinuing the Jazz. Yes, folks, the beloved hatchback will only be available "until supplies last." Man, that line sucks.
There's a silver lining to this move by Honda, though. Us not getting the next-generation Jazz might mean that we're getting the City Hatch instead. Given the mixed reactions to the Jazz's big reveal at the 2019 Tokyo Motor Show, this might actually be a good move by HCPI. Then again, it's too early to tell, especially since we still have no confirmation that the five-door City will actually be launched here anyway.
That said, we're inclined to think that the City Hatch is, in fact, on its way. So, we're here today to put it side by side with the fourth-generation Jazz to compare what we might be getting versus what we could've gotten.
ADVERTISEMENT - CONTINUE READING BELOW ↓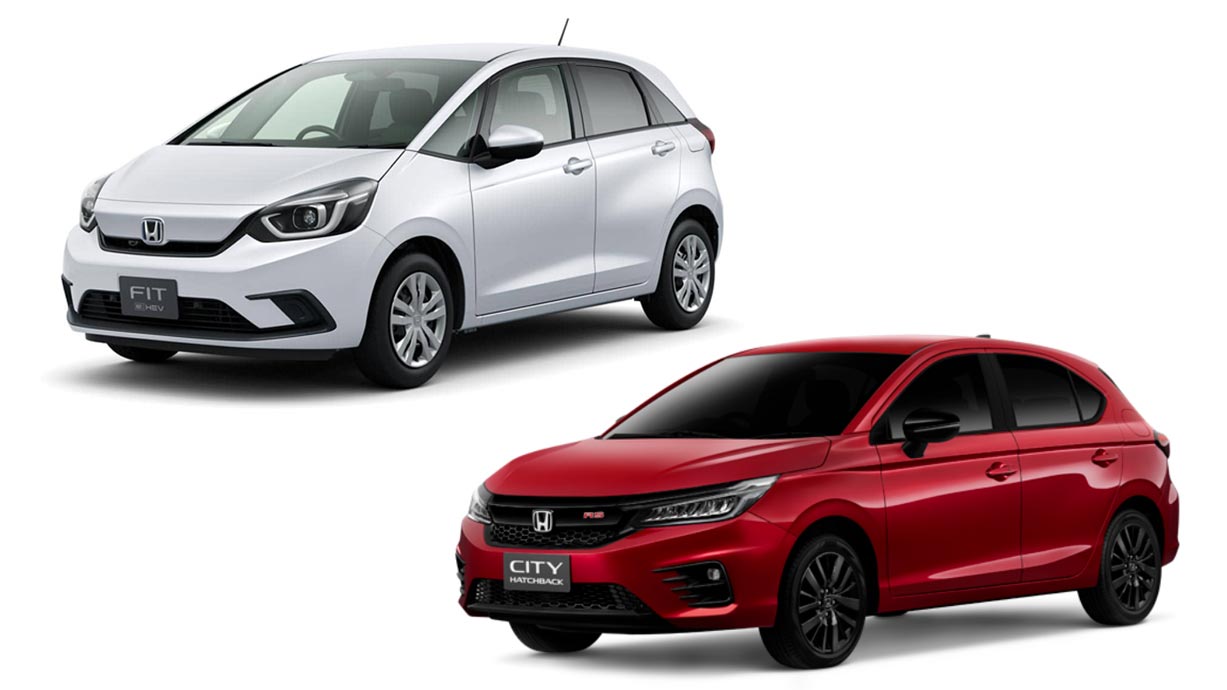 Overall Design
First things first, let's talk about the elephant in the room—design. As mentioned, the Jazz elicited different responses when it was first shown to the world. It's got a rather unorthodox face that's understandably not pleasing to everybody's eyes.  It has a pushed-in grille similar to that of the Civic's and City's, but it now also has bigger, more prominent headlamps. The rear gets the same styling—it's now got a curvier physique, and the taillights now look less aggressive than before.
The City Hatch, on the other hand, didn't really feel like anything too out of the ordinary. It carried over both the face and the rear end of the regular City sedan, albeit in five-door form. For the most part, it's hard to find anything to complain about here.

ADVERTISEMENT - CONTINUE READING BELOW ↓
Interior
Moving onto the inside, there aren't a lot of differences that might make you think one is evidently better than the other. Both are very simple yet comfy-looking cabins. Besides, Honda isn't one to make cheap interiors, so there nothing to worry about here.
In terms of space, though, it's inevitable that the City Hatch edges out the Jazz. The former is significantly bigger than the latter, after all, so that'll easily translate to more headroom and legroom.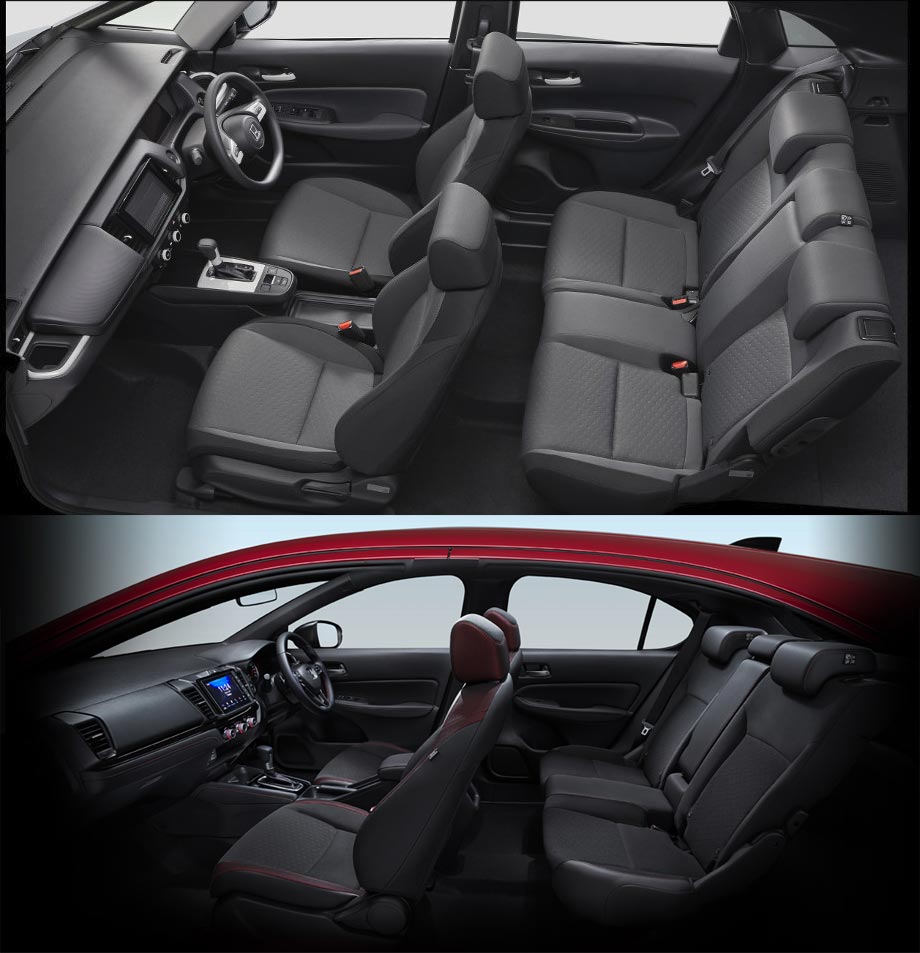 ADVERTISEMENT - CONTINUE READING BELOW ↓
Engine
As far as engine options go, though, the Jazz has a bit more on offer. In its home market, it can be had with either a 1.3-liter i-VTEC engine or a hybrid setup comprised of a 1.5-liter i-VTEC with two electric motors. The traditional petrol engine is mated to a CVT, while the hybrid to an electric CVT. Both engine setups are available in FWD or AWD layouts.
The City Hatch, meanwhile, only has a lone engine option: A 1.0-liter turbopetrol that generates 120hp and 173Nm of torque mated to a CVT. A hybrid setup is available for the City sedan, but not for this hatch.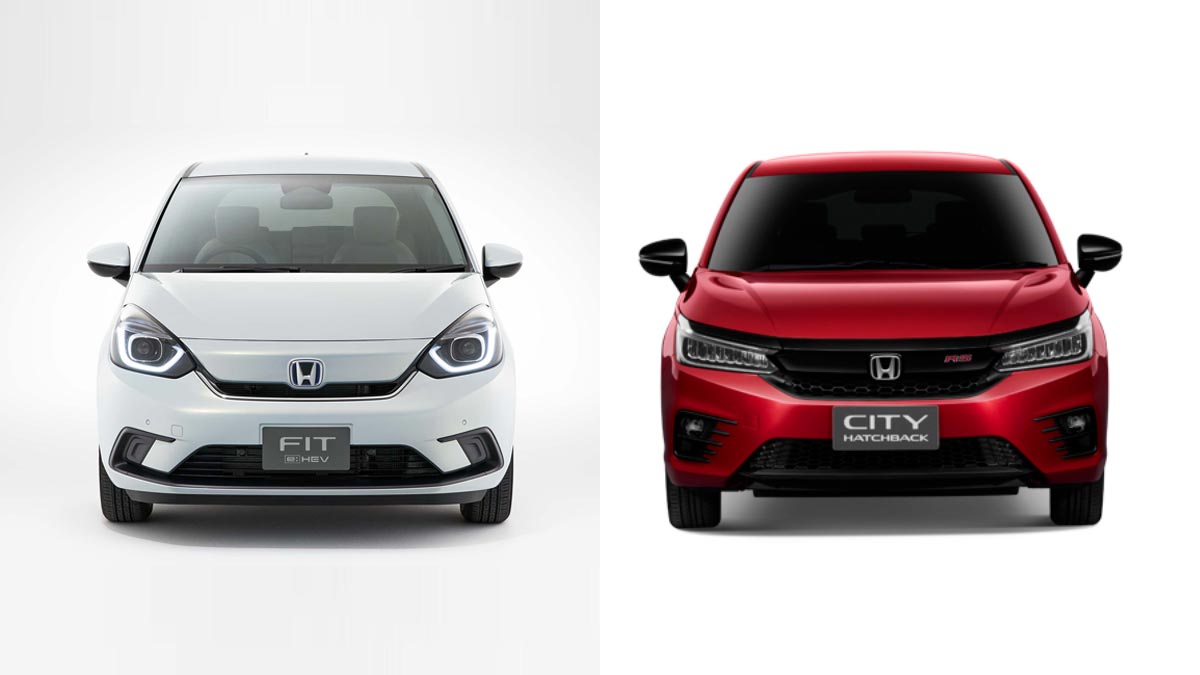 ADVERTISEMENT - CONTINUE READING BELOW ↓
That's pretty much the extent of what we can talk about right now, though. Rest assured, we'll let you guys know once we get word from HCPI. For now, tell us what you think of these two hatchbacks. Would you have rather gotten the all-new Jazz or do you prefer the City Hatch?