If you've been around these parts for a while, you'll notice how whenever we describe a proper off-roader—Land Rover Series, G-Wagen, and company—we're never far away from invoking the word 'utilitarian.'
And it's pretty hard to describe the J60 Land Cruiser as anything but utilitarian. You could try, of course, with phrases like 'functional minimalism', but you're really just using more words to say the same thing. And that's our thing.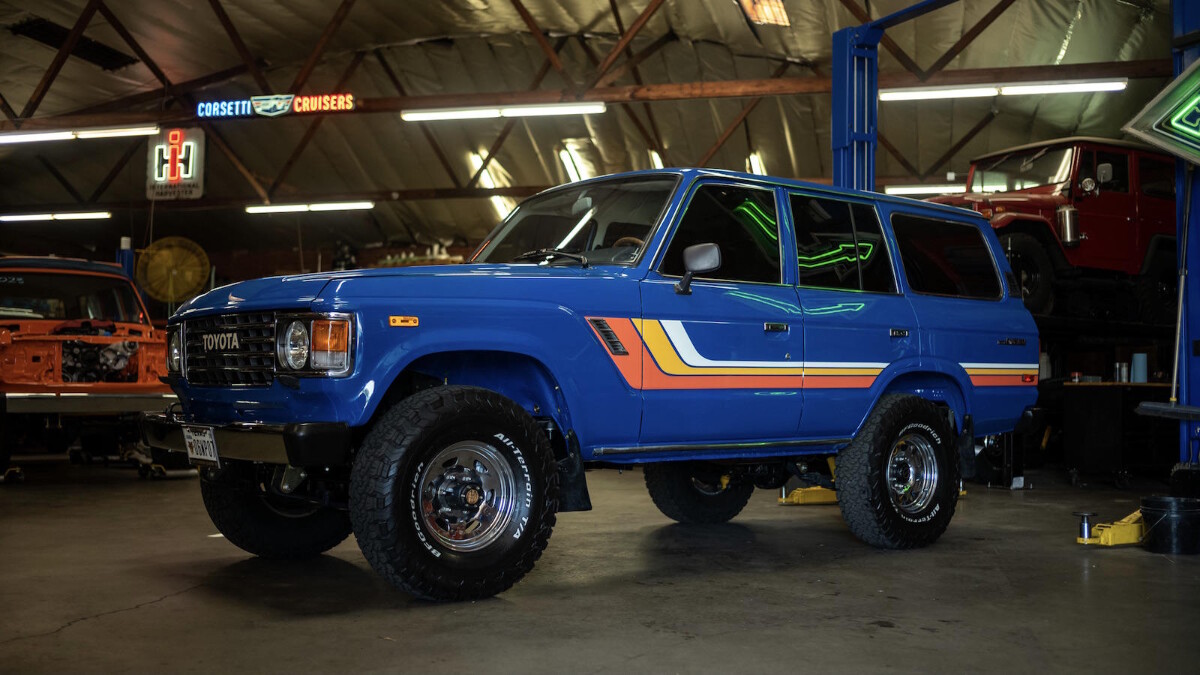 ADVERTISEMENT - CONTINUE READING BELOW ↓
The J60, unlike a great deal of our writing, is unadorned, functional, and unpretentious. And, possibly due to those exact qualities, you could call this era of Land Cruiser timeless, too. But it really isn't. It's the '80s, in the very best way.
Brian Corsetti is clearly on the same page as we are in regard to the J60 and the '80s—just look at this restomodded Land Cruiser and tell us he's put a foot wrong in the design department. It's a rose-tinted look at a bygone era, like the Stranger Things of automotive design. Presumably with equally dire consequences if you go upside down.
While this love letter to the Land Cruiser might look like a straight restoration—and did involve 2,200 hours of painstaking, nut-and-bolt rejuvenation—the modding kicks off in a big way under the hood. Gone is the anemic 135hp straight-six, replaced with...well, have a quick guess. Of course it's an LS, but it does offer 495 reasons to forget about its ubiquity.
ADVERTISEMENT - CONTINUE READING BELOW ↓
Recommended Videos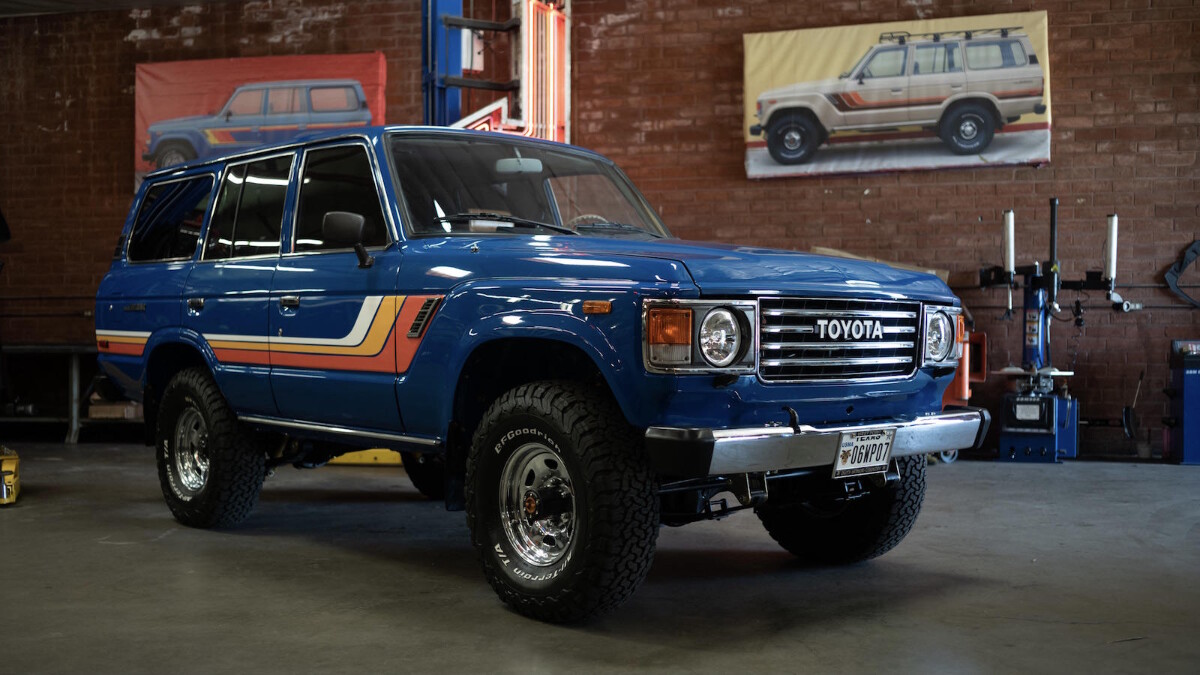 It also offers the kind of mechanical reliability and serviceability that perhaps matches the Land Cruiser better than any other motor vehicle going. Bolt on a beefy GM four-speed auto (the 4L65E, if you must know) and you've a powertrain solution that offers modern performance from a purely old-school foundation. And that feels right, somehow.
ADVERTISEMENT - CONTINUE READING BELOW ↓
Converting the rear brakes to discs and replacing the stock suspension with an ARB Old Man Emu setup means there's some hope of reining it all back in, should you deploy 495hp injudiciously, while 33-inch all-terrain tires should mean an off-road sojourn isn't just an exercise in wide-eyed wheelspin. Unless you want that. We should also mention that the suspension really is called Old Man Emu, and it is very much from Australia. But that's a good thing—Australia's corrugated dirt tracks are notorious car killers, so suspension designed to soak that up is likely a worthy addition to a broadly unkillable car.
The heavy-duty theme continues inside, with wash-down rubber flooring and leather seats, backed up by modern creature comforts like 'sound deadening' and 'a decent stereo.' But the piece de resistance, at least by our reckoning, is the addition of a pair of FJ40 fold-down jump seats in the rear, bolstering the seating capacity to an MPV-busting nine people.
ADVERTISEMENT - CONTINUE READING BELOW ↓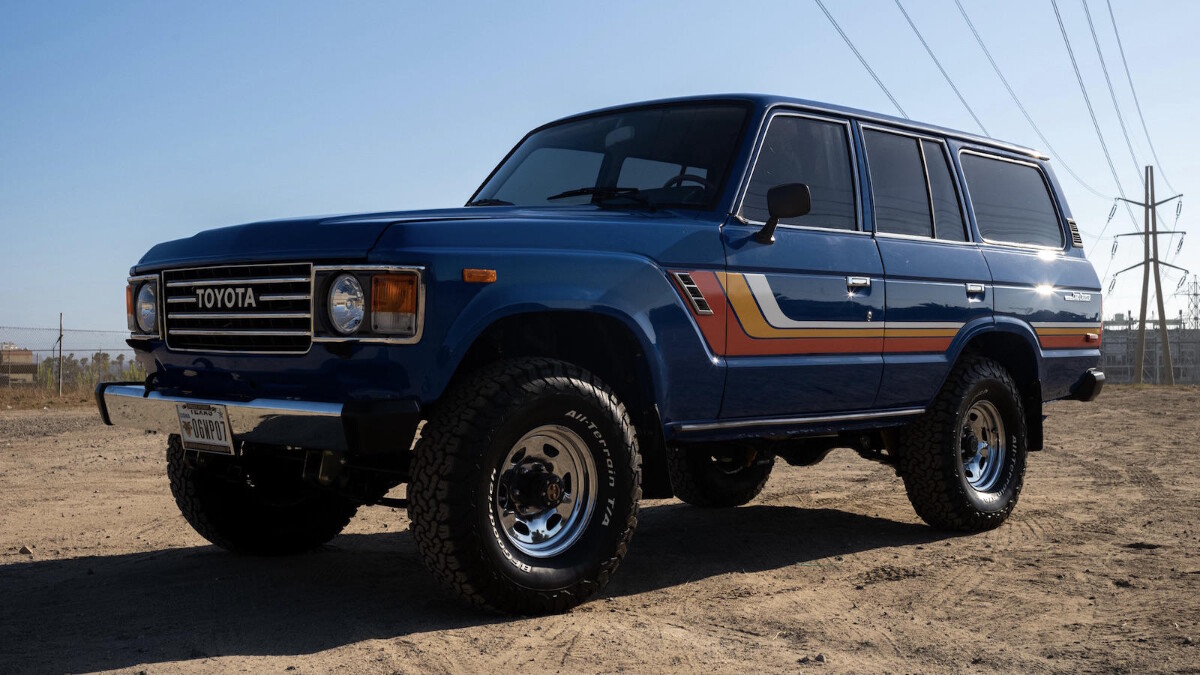 And that brings us to an important point: While we use 'utilitarian' in the sense of 'focusing on utility above all else,' there's another definition of utilitarian that you're unlikely to come across outside of a classroom. It refers to utilitarianism—the theory that the best choice in any situation is the one that benefits the most people. And packing nine people into an LS3-powered J60 might be the perfect automotive example of just that. So, Corsetti's FJ60 restomod manages to be utilitarian in every sense of the word.
ADVERTISEMENT - CONTINUE READING BELOW ↓
Not bad for an old Land Cruiser.
NOTE: This article first appeared on TopGear.com. Minor edits have been made.