You can now count Jeep among the car manufacturers who've jumped onto the electric kick scooter (EKS) bandwagon—and the off-road specialist's new toy looks about how you'd expect it to.
Dubbed the Jeep RX200, this new EKS offering is built by alternative transport specialist Razor and carries a $499 (over P25,000) price tag. And as we said, its design is clearly inspired by the Jeep's history of taking things on wheels off the beaten path.
For starters, it comes in an Army Green paint finish reminiscent of the company's time supplying America's military. Jeep says the RX200 was built with less-than-stellar terrain in mind, and as such, it comes equipped with durable eight-inch pneumatic tires with a rugged tread pattern. Also worth noting are the riser-style handlebars.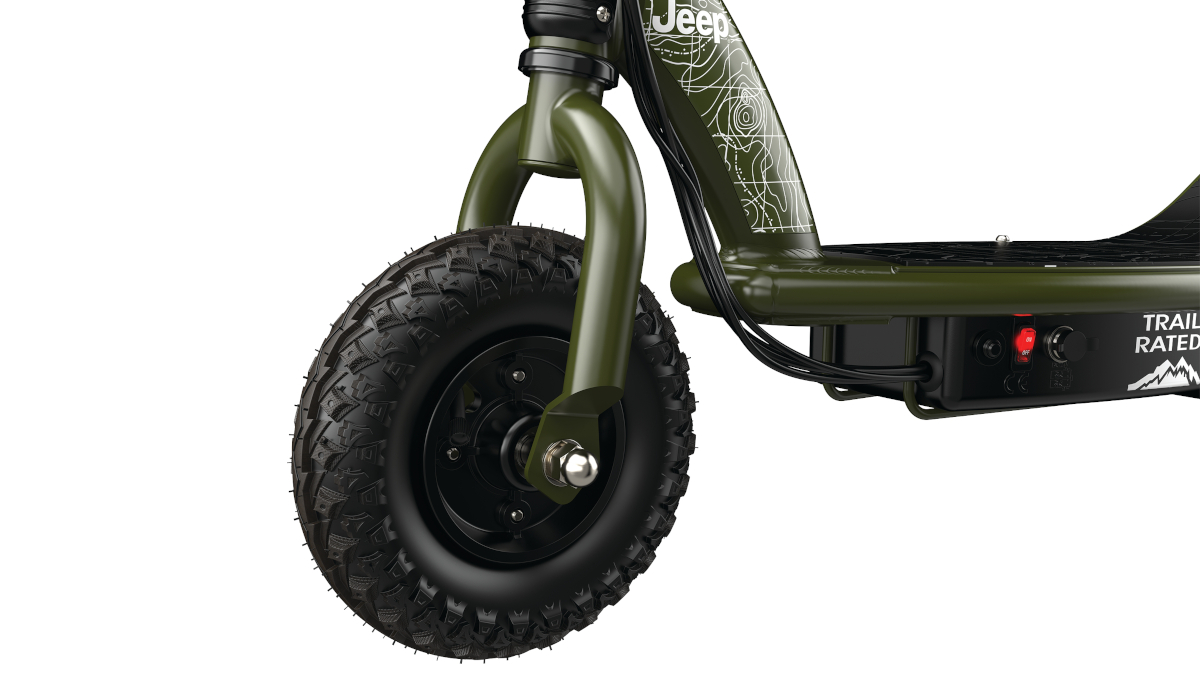 Propelling the Jeep RX200 is a 200-watt electric motor paired with a 24-volt battery that provides up to 40 minutes of riding time per charge. Its maximum speed is set at just 19kph.
ADVERTISEMENT - CONTINUE READING BELOW ↓
"Our collaboration with Razor to introduce its new electric scooter is a natural extension for the Jeep brand's licensing portfolio," Kim Adams, Stellantis head of licensing and merchandising, said in a statement.
"With its rugged Jeep brand style-and-feel attributes, the Jeep RX200 is made for adventure, capturing the spirit of the brand's core DNA to go anywhere and do anything."
Well, it definitely looks the part. Think this thing will be as reliable off-road as Jeep's four-wheeled offerings?
Jeep electric kick scooter
ADVERTISEMENT - CONTINUE READING BELOW ↓
Recommended Videos