Nothing lasts forever, not even Kimi Raikkonen's Formula 1 career—although at times, it seemed that it might. Winner of 21 grands prix, with an incredible 341 race starts to his name, Kimi—and it's always his first name—remains the most recent Ferrari world champion driver. Perhaps he should have won more races and maybe even another title or two, but one thing we know for sure is that he isn't overly bothered.
What does Kimi care about? More than you might think. In an interview ahead of this weekend's Dutch GP at Zandvoort, his first since announcing his retirement, he opened up a little bit about how it felt to be lowering the curtain on a racing career that spans 18 seasons in the top flight. Although 'opening up' here is a relative term.
"I had a good run, I'm happy with what I achieved," he said. "Obviously, you want to win and it's not easy to win. I wanted to win a championship, I got close quite a few times, and managed to win it with Ferrari, so happy it happened, especially with them...I had fun and I did it my way, and I wouldn't change a single thing even if I could."
ADVERTISEMENT - CONTINUE READING BELOW ↓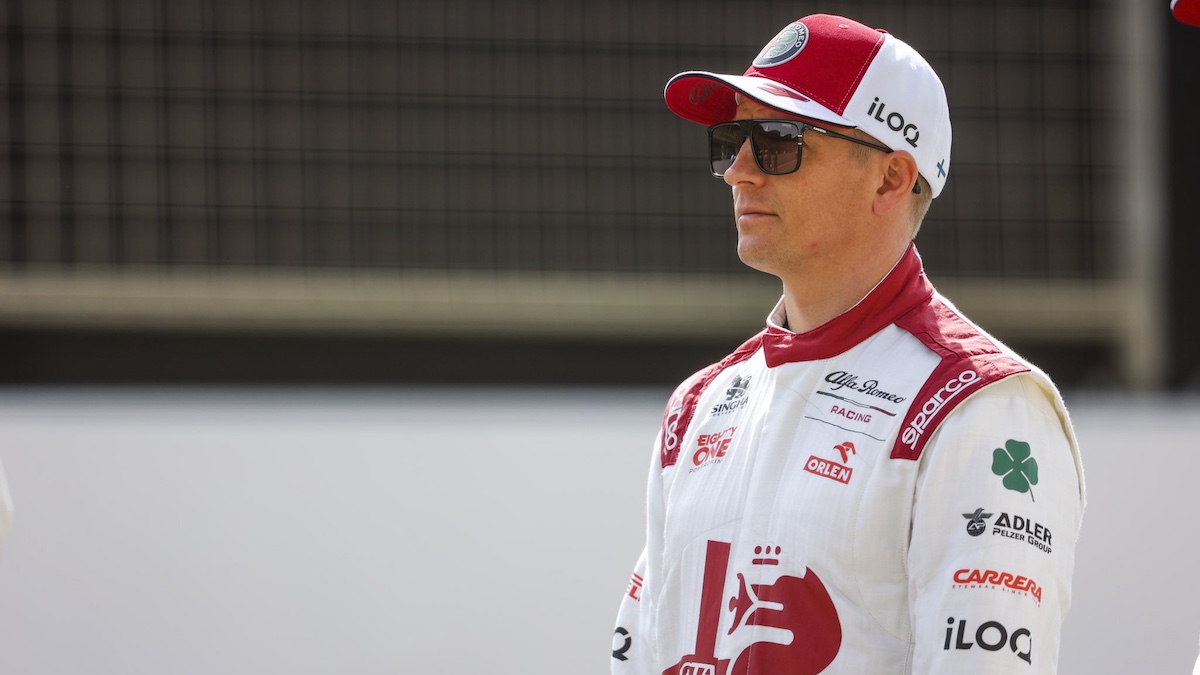 There we have it: Kimi is the Frank Sinatra of Formula 1. Remember, this is the man who raced for two of the most powerful personalities in F1 history—Ron Dennis at McLaren and Luca di Montezemolo at the Scuderia—when they were at their most monomaniacal. Imagine those meetings. Dennis, who was close to Kimi's Finnish predecessor at McLaren Mika Hakkinen, probably had a better handle on his distinctive Nordic modus operandi than Ferrari's president ever managed.
ADVERTISEMENT - CONTINUE READING BELOW ↓
Recommended Videos
In fact, it's somewhat lost in the mists of time that, despite winning the title for the Scuderia in 2007, Montezemolo actually paid Kimi not to race for the team in 2010, making way for his replacement Fernando Alonso and hastening his sabbatical and extracurricular adventures in the World Rally Championship and NASCAR.
I actually hosted the media launch at Jerez in 2012 when Kimi returned to F1 driving for Lotus. I knew him well enough to firmly suggest that it would be helpful if he could be a bit more talkative at the evening sponsor's dinner than he had been in front of the press—an event which would take the form of a chat show. The prospect of sitting on a sofa with a monosyllabic Finn was too much to bear. He agreed to be more communicative and kept to his word. (True, Graham Norton wouldn't have had much cause for concern, but it went better than expected.)
ADVERTISEMENT - CONTINUE READING BELOW ↓
There have been various encounters since then, most recently at FCA's Balocco test track near Milan a few weeks ago where he was testing the sublime Alfa Romeo Giulia GTA and GTAm. Originally, I was supposed to sit beside him while he smoked the rear tires into oblivion, but even with a mask and double-jabbed, COVID-19 put paid to that. Or more likely, he couldn't be arsed.
ADVERTISEMENT - CONTINUE READING BELOW ↓
My request for a 30-minute interview was knocked back to 15 minutes, but by the time I arrived at the track, even that paltry allocation was reduced to six minutes. That's F1 for you: Even the media obligations are measured in hundredths of a second.
In the end, I managed to rinse almost nine minutes out of Kimi before the team's PR dragged him away. And as he'd spent the morning fielding the expected lines of inquiry from the Italian motorsport press, I elected to try something different: I asked him a few random things that had appeared earlier that morning under the 'people also ask' banner when I googled his name.
ADVERTISEMENT - CONTINUE READING BELOW ↓
This seemed to appeal to him, possibly because 'why is Kimi Raikkonen weird?' doesn't involve talking about high-speed understeer or tire compounds. Here's how it went:
Top Gear: Is Kimi Raikkonen a good person?
Raikkonen: [laughs] I guess it depends who you ask. I have no issues with myself so that's the main thing.
Is Kimi Raikkonen weird?
Hmm. I'm sure if you asked 100 people, probably some of them would say I'm a weirdo. I cannot answer that one...go to London Heathrow airport and ask people and some will definitely say I'm weird. Has anyone ever said it to me? It's quite common to say that in my voice, yes.
Why is Kimi Raikkonen famous?
[smiles] For driving cars around. I've always said that if I could do the same thing but have a normal life like anyone else, then that would be perfect. Over the years, you get to live a more normal life, I suppose—you figure things out. But if there would be an option, I would choose the 'no fame' option but still get to do similar things.
ADVERTISEMENT - CONTINUE READING BELOW ↓
Why do people like Kimi Raikkonen?
[slightly exasperated] Why do I need to answer this? I tend to be myself. I do things I feel that are correct for myself. Sometimes my bosses don't think the same way, but I don't care. I think you need to do stuff your way and be happy. And if you're happy, things can be good.
ADVERTISEMENT - CONTINUE READING BELOW ↓
What about when famous people get caught out by old tweets and so on? Do you think about this stuff? (This one wasn't on the Google search.)
Life is a bit f***ed up these days, unfortunately. It's craziness. Whatever you say, some people like it, other people hate it. It doesn't matter.
But your Instagram is fantastic. You seem to love family life. (Neither was this.)
My brother has kids and I enjoyed being with them even before mine came along. Maybe it would be good to be home a bit more often, but they're used to it, you know? I might be away for a week, but then I'll be back and around for a whole week. A lot of people don't see their kids through the week. My daughter Rianna is a hard cookie. She gives Minttu and me a hard time. She wants to try a go-kart now and I promised to let her try.
ADVERTISEMENT - CONTINUE READING BELOW ↓
...and with that, he was gone. Kimi might be nonplussed by all the fuss, but F1 will miss him.
ADVERTISEMENT - CONTINUE READING BELOW ↓
NOTE: This article first appeared on TopGear.com. Minor edits have been made.