The Koenigsegg Gemera, in case you've forgotten, was the star of the recently canceled Geneva International Motor Show. Okay, it was the only car at the recently canceled Geneva International Motor Show, on account of Koenigsegg refusing to leave until it had guided Top Gear around its stand.
With four seats, four-wheel drive, three electric motors, a 600hp three-cylinder engine, 1,700hp, 0-100kph in 1.9sec, a top speed of 402kph, and a €1.7 million (P97.7 million) price tag, it's very much a car that deals in mind-altering numbers. But the story of how it came into existence, and why it looks the way it does, is equally as mesmerizing.
Here, with the help of Koenigsegg's head of design, Sasha Selipanov, and a load of never-before-seen images pulled from the archive, we can finally see how this monster evolved from a seed of an idea, to the finished article.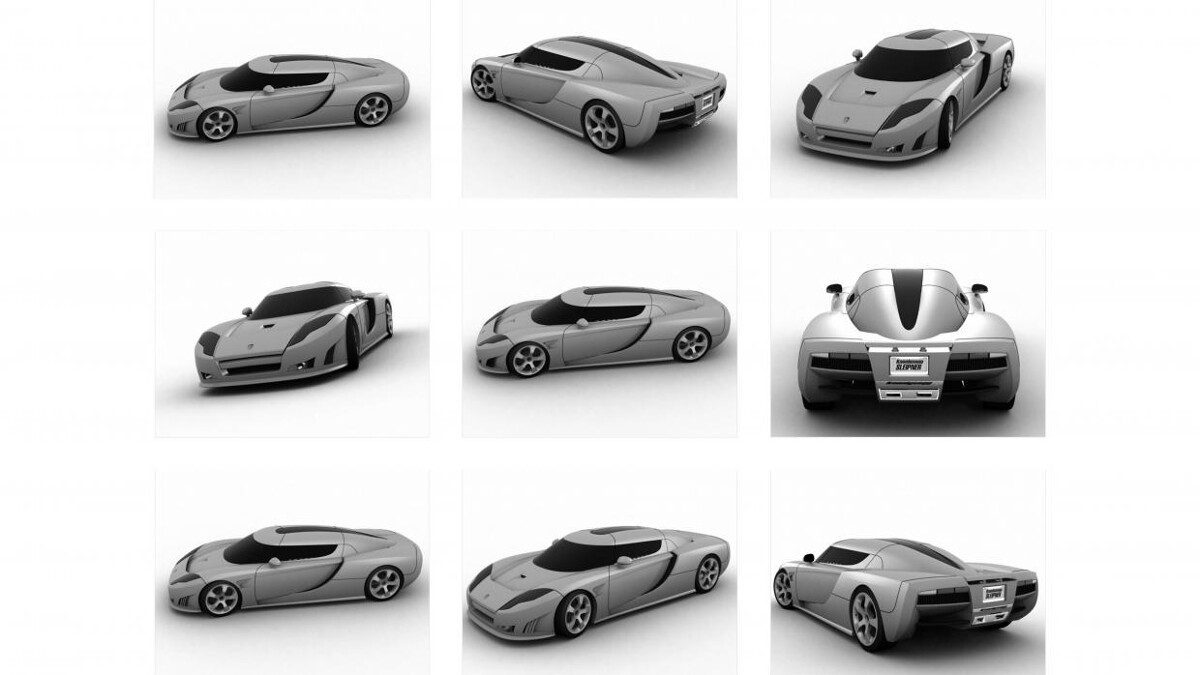 Continue reading below ↓
Recommended Videos
"So, it first came about long before I joined the company," Selipanov said. "Christian [von Koenigsegg] had the idea of building a four-seat hypercar right around the time his first son was born, which was about 18 or 19 years ago. You realize that all of a sudden there's not just the two of you, there's three, but you still want to enjoy driving cars that you love and there's not a single car that can do that anymore. There are compromised solutions like souped-up sedans, but they're nowhere near the performance or exotic cool factor of a hypercar. There are also 2+2 sports cars, but the back row is almost completely unusable.
"And so Christian had this dream, but the technology wasn't there. Put simply, if you just extended the wheelbase of a regular hypercar—doesn't matter if it's a Koenigsegg, Bugatti, Lamborghini, or Ferrari, but it needs to pack in another person—you will end up with a car that's as long as a school bus. So, the aim for Christian was to do this car right, and to do it when the technology permits to do it right. And to do it with the crazy amount of innovation that it requires."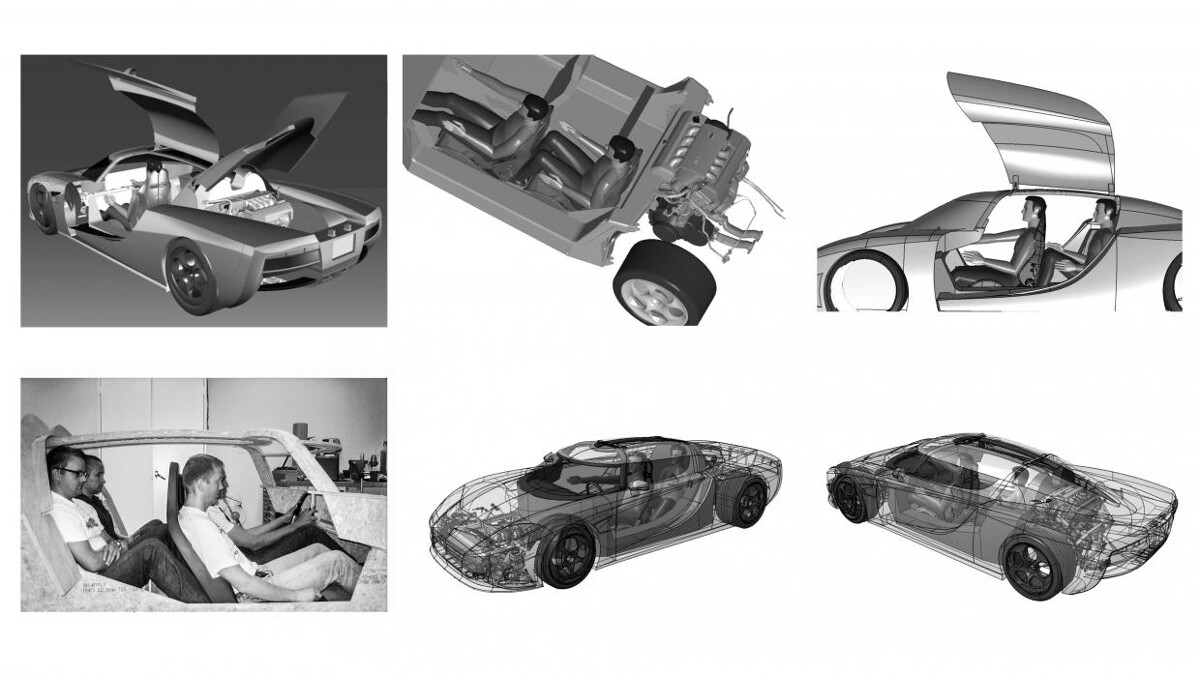 "This is the original proposal from somewhere around 2006—again, long before I joined the company. You can see the first thoughts of a transverse V8 engine to make the packaging work. So there were lots of attempts, but none of them came to fruition.
"Look at the legroom for those guys—there are way more constraints than with the Gemera now. It had to be a have-your-cake-and-eat kind of car, no compromises. The safety, the comfort, the ergonomics, the performance, the looks. In all departments, no compromise."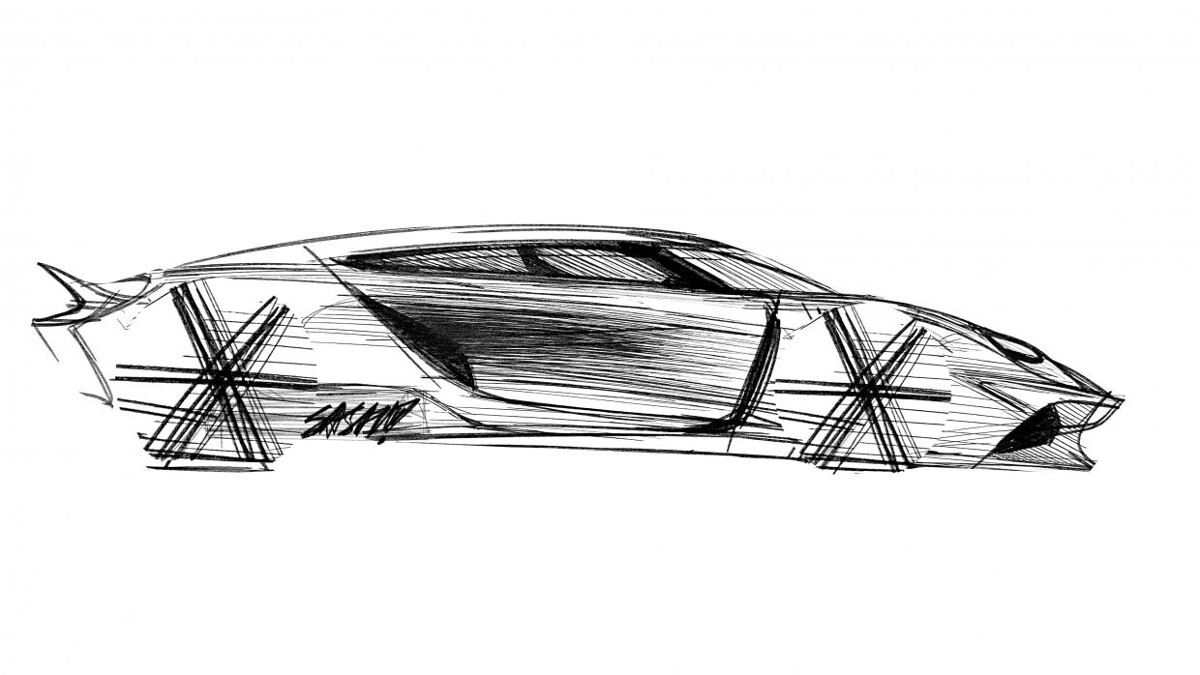 "Christian told me about the project sometime around late spring last year. I wasn't employed there. He just said like, 'Hey, we've got this thing cooking up.' And I thought, damn. What's the man like? You can't tell me this and not offer me a job. I basically refused to leave.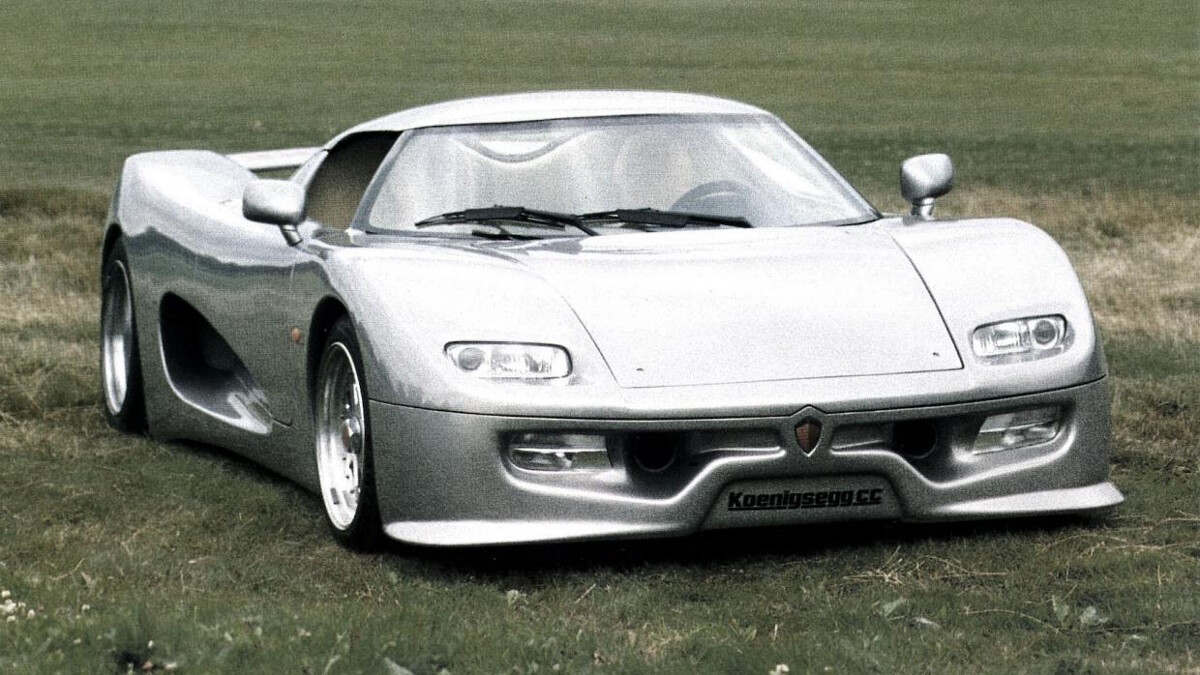 "This is the original Koenigsegg CC prototype that led to the development of all two-seat Koenigseggs. It's not a four-seat car. When I came into the picture, I insisted the Gemera was a brand-new category of car, so if anything should give us inspiration, it should be the very first Koenigsegg, the CC prototype from the mid-'90s. So, we looked back at that original car for visual cues, which is why the Gemera has more in common with this than it does with perhaps the Jesko or Regera.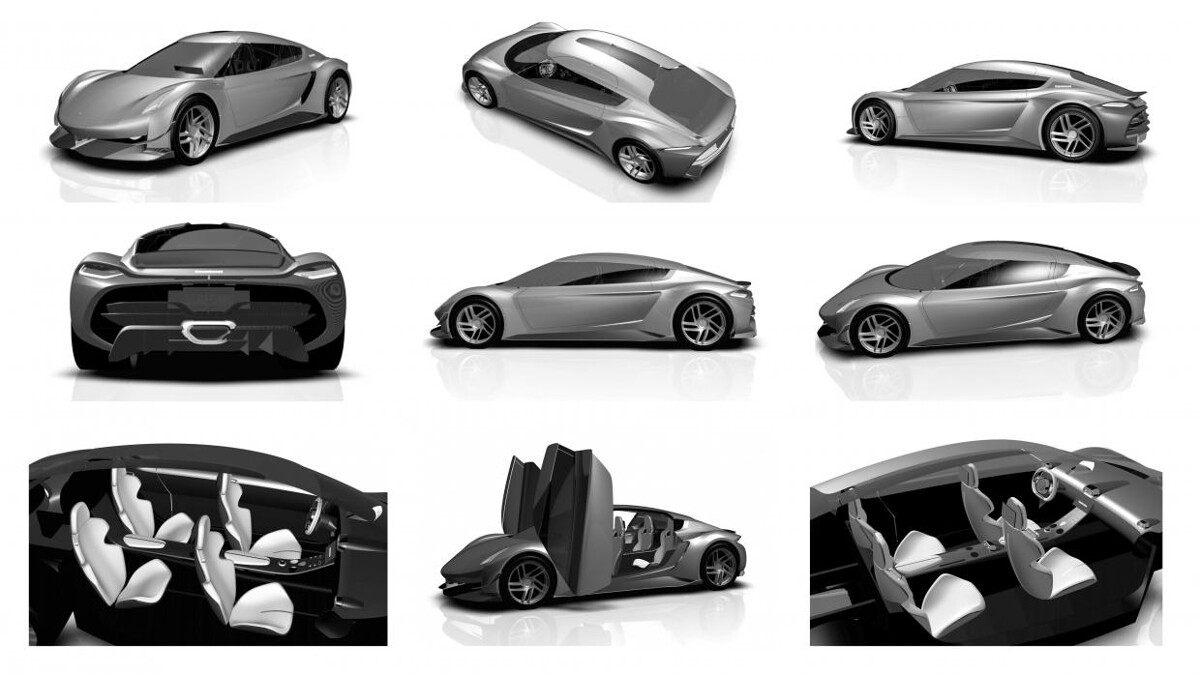 "I actually only started my job on October 1 last year. This shows you where the car was when I joined. We played with the proportions, we moved lines around, but we didn't change the architectural stuff. We didn't make any wheelbase adjustments or overhang adjustments or roof-height adjustments.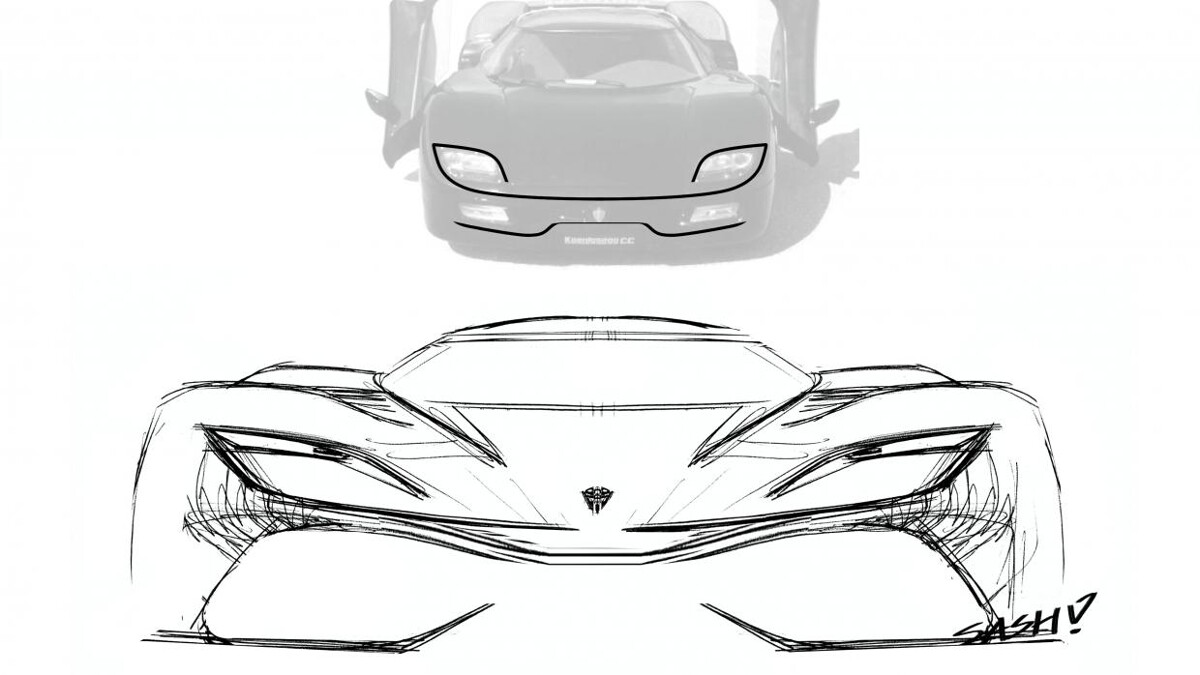 "When it came to transplanting design cues from the original prototype to the new one, we had to be careful. We couldn't just copy/paste—we had to interpret them in a modern, fresh way.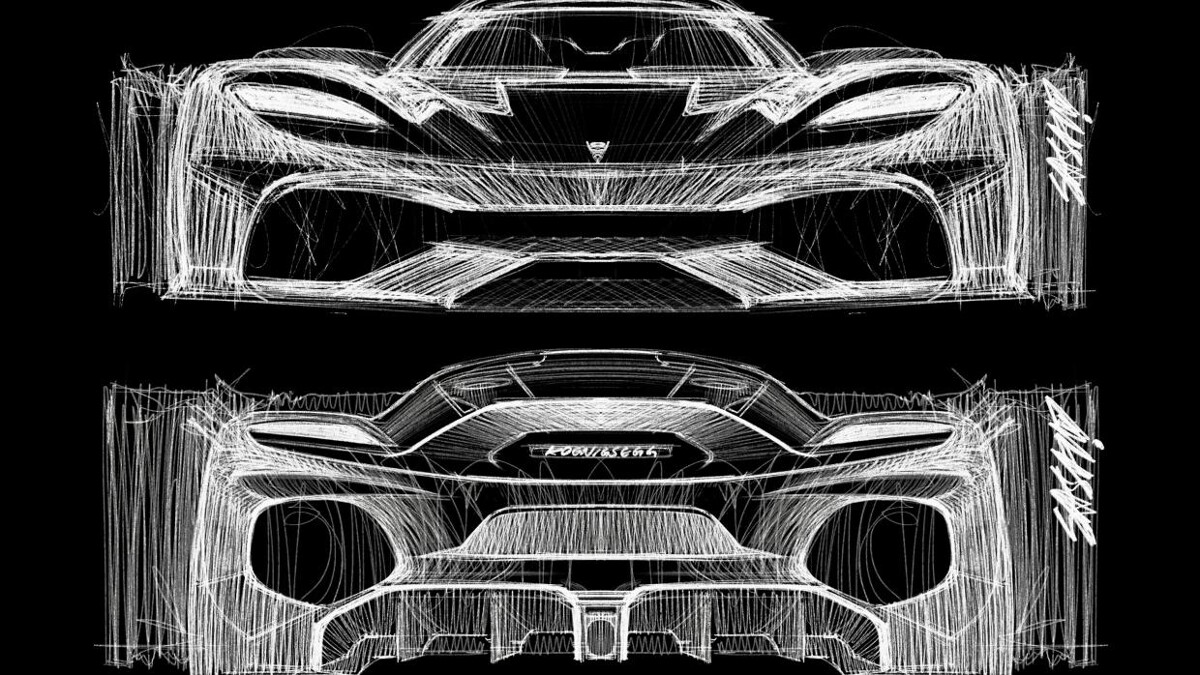 "If today's battery tech was ripe enough to be both lightweight and store enough energy, and deploy it quickly enough, this car probably would've been all electric. But if you were to replicate these numbers in an all-electric car, you end up putting 500kg on top of what we have right now, and decreasing the range. So today, this hybrid powertrain is the most logical way of solving this equation.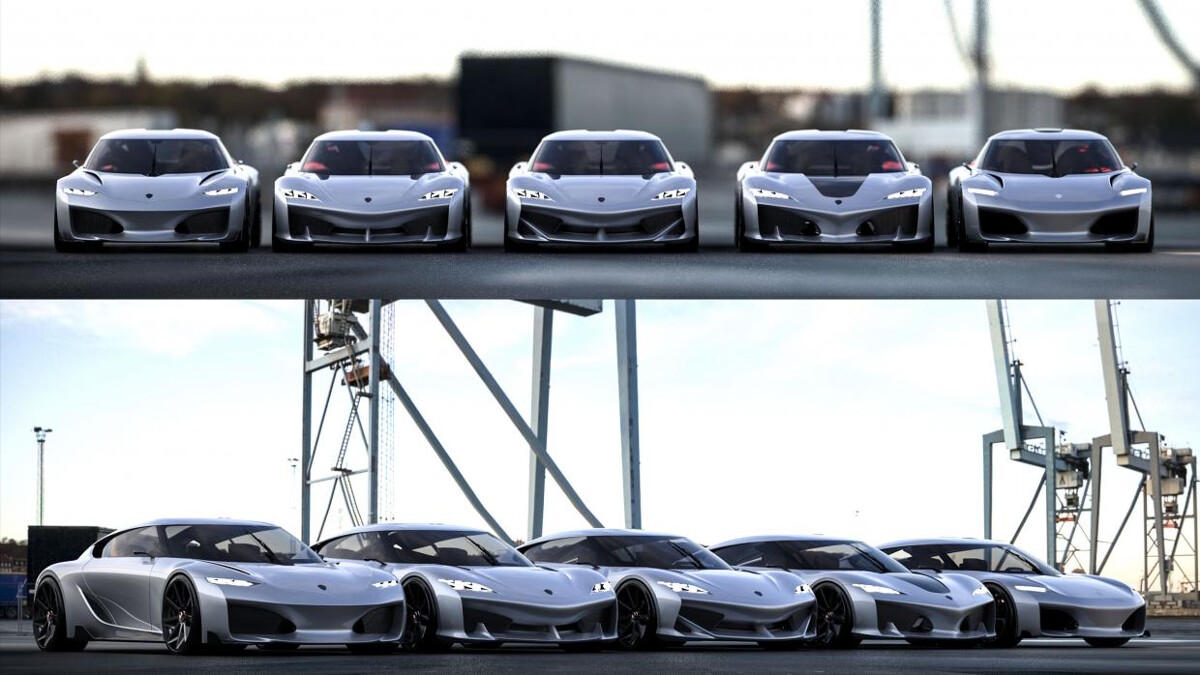 "This doesn't necessarily show a proposal one, two, three, four, etcetera. They're more like chronological developments of the car to reach the final result. I started with one, and I moved to the next. I showed that to Christian; he said, 'Wow, that looks pretty cool, but maybe the front is a bit too sharky and too aggressive. How about we make less mean?' And then I'd think on those ideas and that's just the development curve on the car. These are all digital and they're actually pretty quick—just a few surfaces put together to illustrate what we could be aiming at.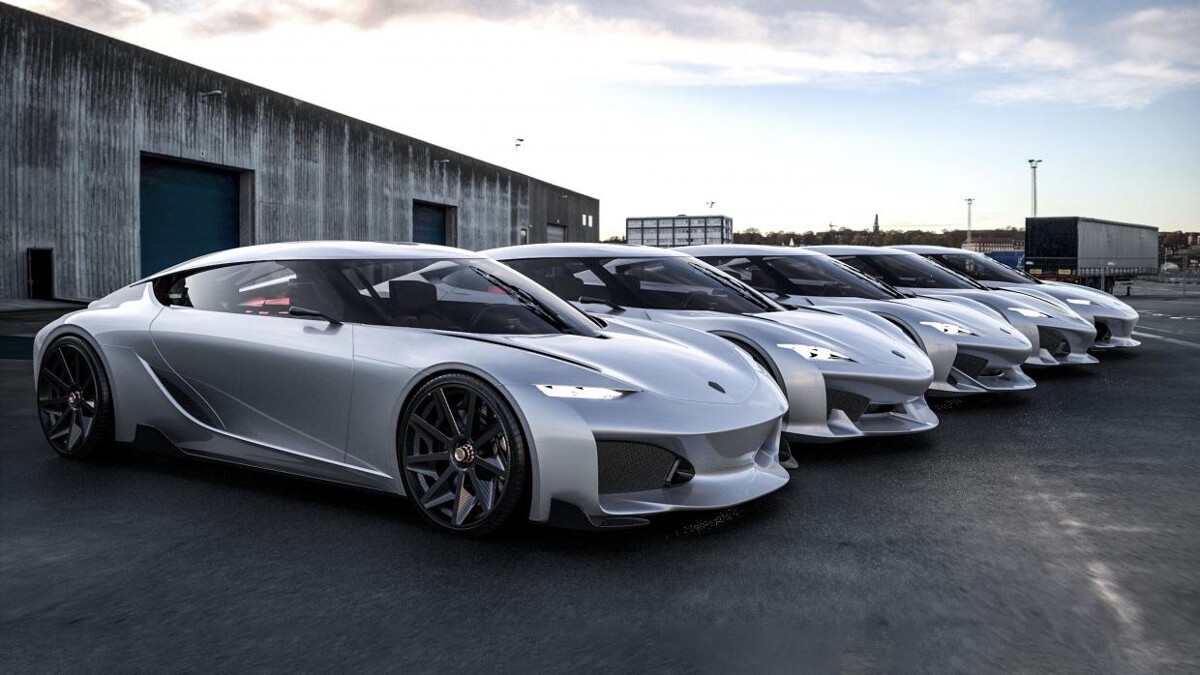 "We don't waste resources, we don't waste time. We do things incredibly efficiently. And that includes the digital design process. A lot of companies aspire to it, some of them claim it, but none of them live it. Because ultimately, most of them still work in clay, then they scan those clay models back in, then they resurface them in a computer. Those are loops of wasted money and time like you wouldn't believe.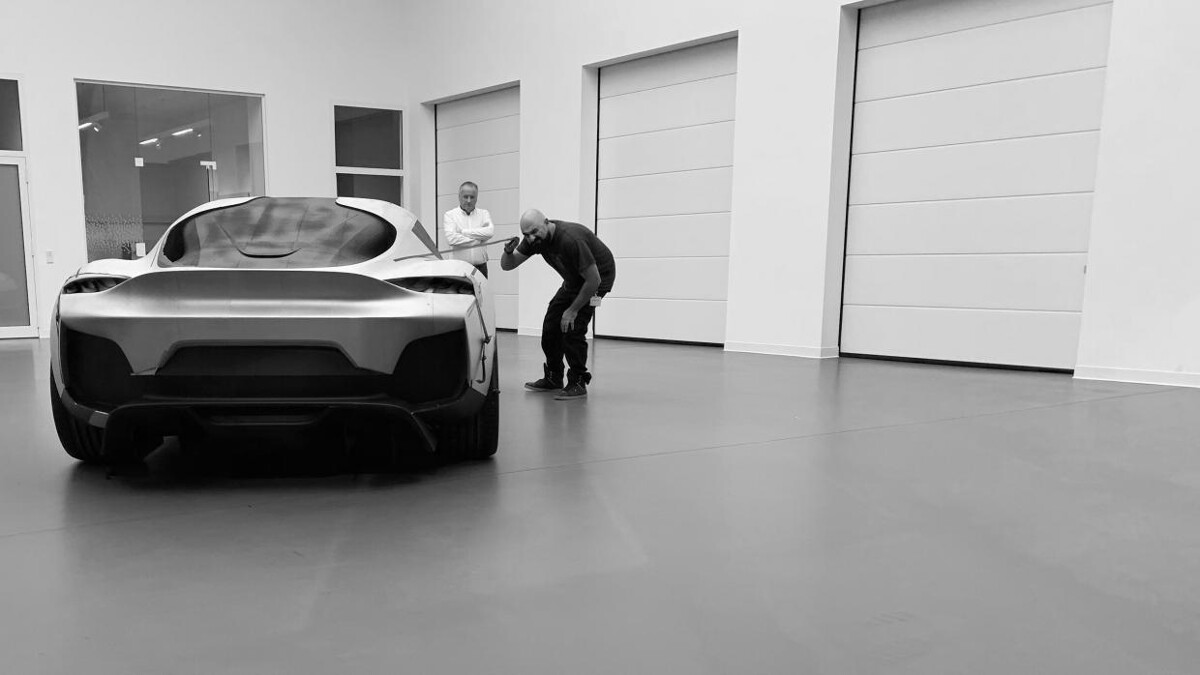 "So this is a foam model—a vital part of the process. You mill just once in foam so you can assess the volumes in reality, then you do a round of adjustments with tape. Then you photograph and 3D-scan it. In the 3D scan, you see where your lines have moved, and you do all the adjustments in CAD.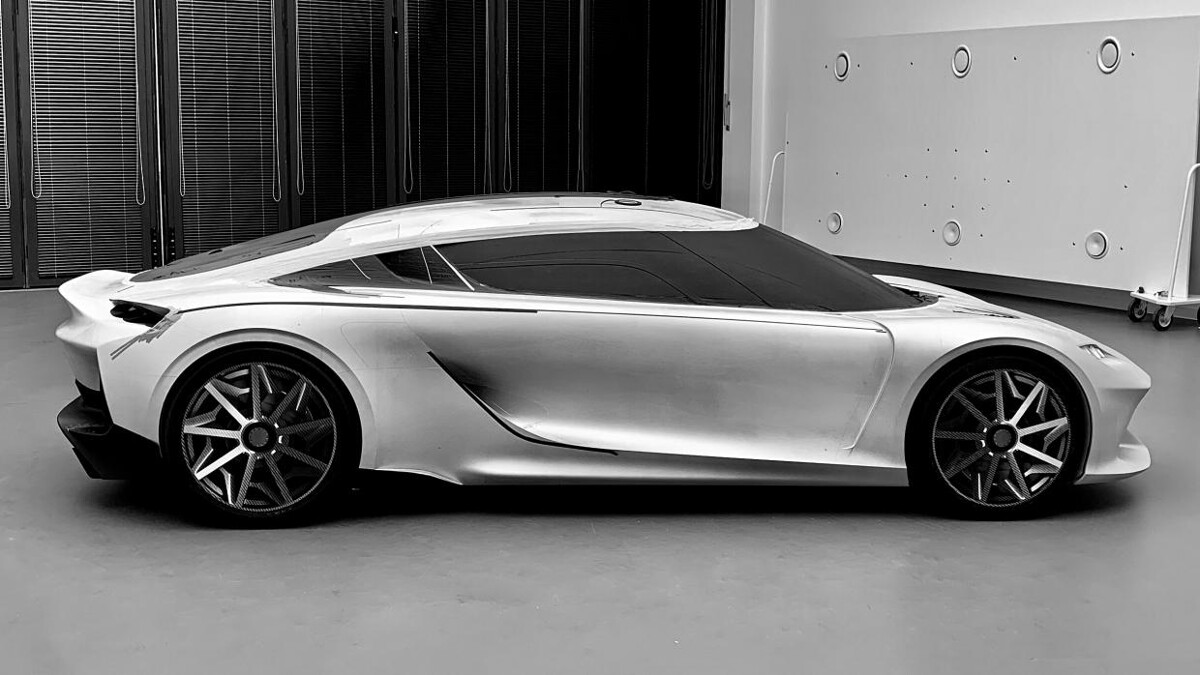 "Taping the foam model takes maybe two hours. Two designers, myself, and Christian tape up the car, scan it in, photograph the details. We might say, 'Okay, we'll move the window line down,' but that might drop the roof line and the entire glasshouse migrates down. So, we only had this one opportunity to see the car in reality, rework it on the computer, and then from the rework, mold the panels in carbon...which was a huge leap of faith, but I think it paid off.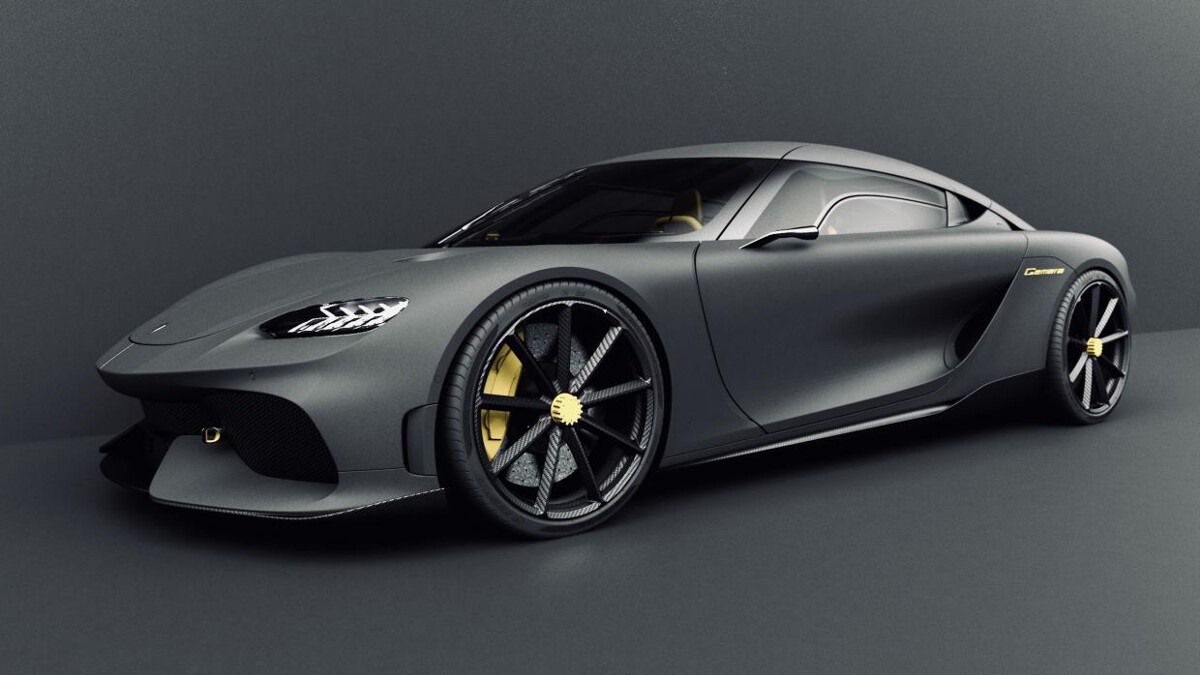 "The reception to the car has been incredible. I've worked on a few other high-profile projects, but I've never experienced anything like this before in terms of feedback from the fans, potential customers, and journalists. I've not heard anybody say anything bad, which is surreal.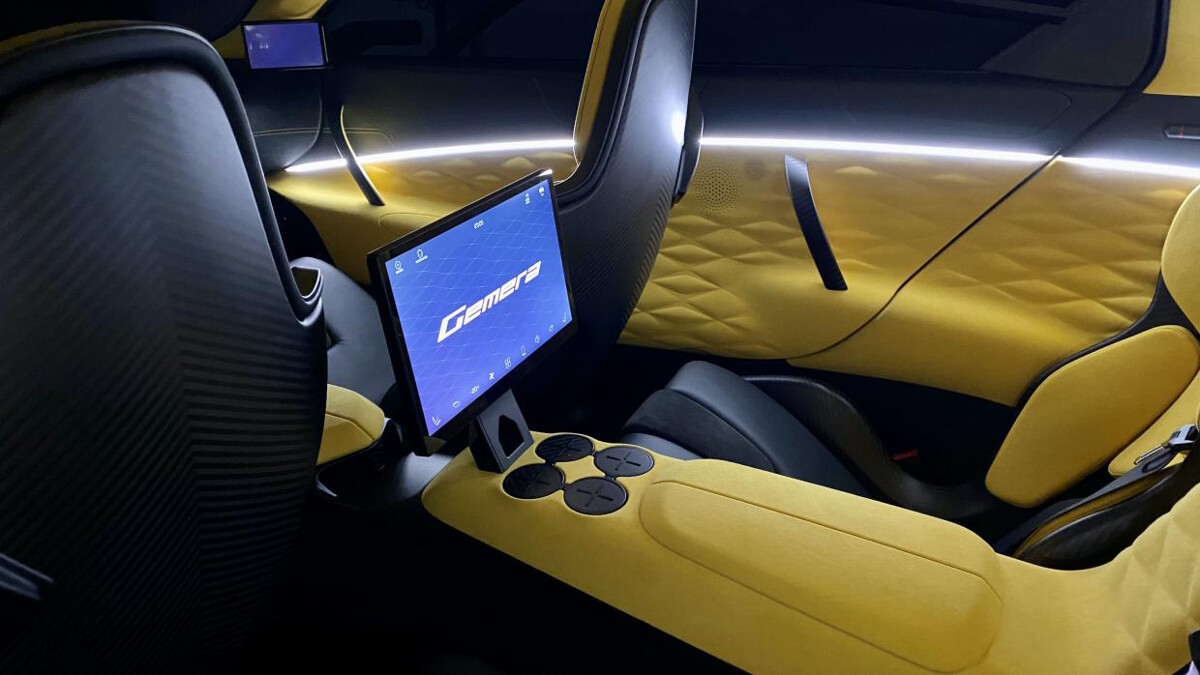 "This is a prototype, but we still tried and tested all of the features in the car, and we found mistakes. We found that the cupholders are way too small, and the rear screen is located a bit too low and actually impacts your knee when you're getting in and out of the car. Luckily, these are easy things to modify...actually, we already did the modifications in CAD, so the next Gemeras we build will take those findings on board, and be better."
NOTE: This article first appeared on TopGear.com. Minor edits have been made.