House Bill No. 2064 or the proposed Magna Carta for Commuters was recently filed in Congress. It's long overdue, but it's still as timely as ever given today's sorry state of public transport.
We already reported about this, but as we mentioned previously, there's a lot to discuss. In this article, we take a deep dive into all the specifics of the newly filed bill.
What is it about?
The Magna Carta enumerates all the duties of the government in providing public transport services as well as the rights of the commuters.
In a nutshell, this bill is a call for "a shift from car-centric public policy and infrastructure to sustainable transport and mobility." The latter must be one that "provides safe access and mobility to all, promotes economic development, protects and preserves the environment, and uplifts the life of the Filipino commuter."
OTHER STORIES YOU MIGHT HAVE MISSED:
New Carpool Act of 2022 incentivizes practice with coding exemption, toll and fuel discounts
Look: Road marking repainted after it goes viral as no-contact apprehension trap
ADVERTISEMENT - CONTINUE READING BELOW ↓
What are the rights of commuters under the bill?
Right to public transportation services that satisfy commuters' mobility requirements
Under this section, the bill requires the state to provide adequate public transportation services to its citizens. This covers not just public utility vehicles per se but also commuter-focused infrastructure.
This bill requires the state to ensure that:
Every town and municipality will have a community-wide network of safe sidewalks, bicycle lanes, and roads to enable travel around the city entirely by foot, bicycle, or other forms of light mobility
Public transport services are available within a 500m walk from any residence or activity center in a city
Public transport services are connected to another public service within a 300m walk to promote seamless connectivity
Public transport services are in sufficient quantity and frequency so that commuter waiting time at stops and terminals do not exceed 10 minutes during peak demand periods
Public transport is accorded priority in the use of road space and traffic signal operation so that it is able to traverse 15km within one hour, including all scheduled stops
Public transport services are supported by properly equipped, adequately sized, and well-maintained terminals and stops, with attention to the safety and comfort of commuters
Every road with a speed limit of over 20kph and under 60kph shall feature dedicated pedestrian infrastructure in the form of an unobstructed walking path of at least 2.5m wide in every direction
Every road with a speed limit of under 60kph shall feature dedicated bike lanes which are wide enough to comfortably accommodate at least two bikes side by side
Public transport services are inclusive so that they are accessible to persons of all ages and abilities

Public transport infrastructure and vehicles shall be designed and implemented so that persons with disabilities (PWDs) or special needs are not excluded from their use.

ADVERTISEMENT - CONTINUE READING BELOW ↓

Recommended Videos

In all renovations of existing infrastructure or construction of new infrastructure, preserving or improving the travel time impact on public transport, bicycles, and pedestrians shall be prioritized over preserving or improving travel time impact on private motorized transport

The state shall generally avoid the implementation of projects that produce a positive impact on the travel time of users of private motorized modes at large expense to public transport, bicycles, and pedestrians.
Right to safe, convenient, and affordable public transport services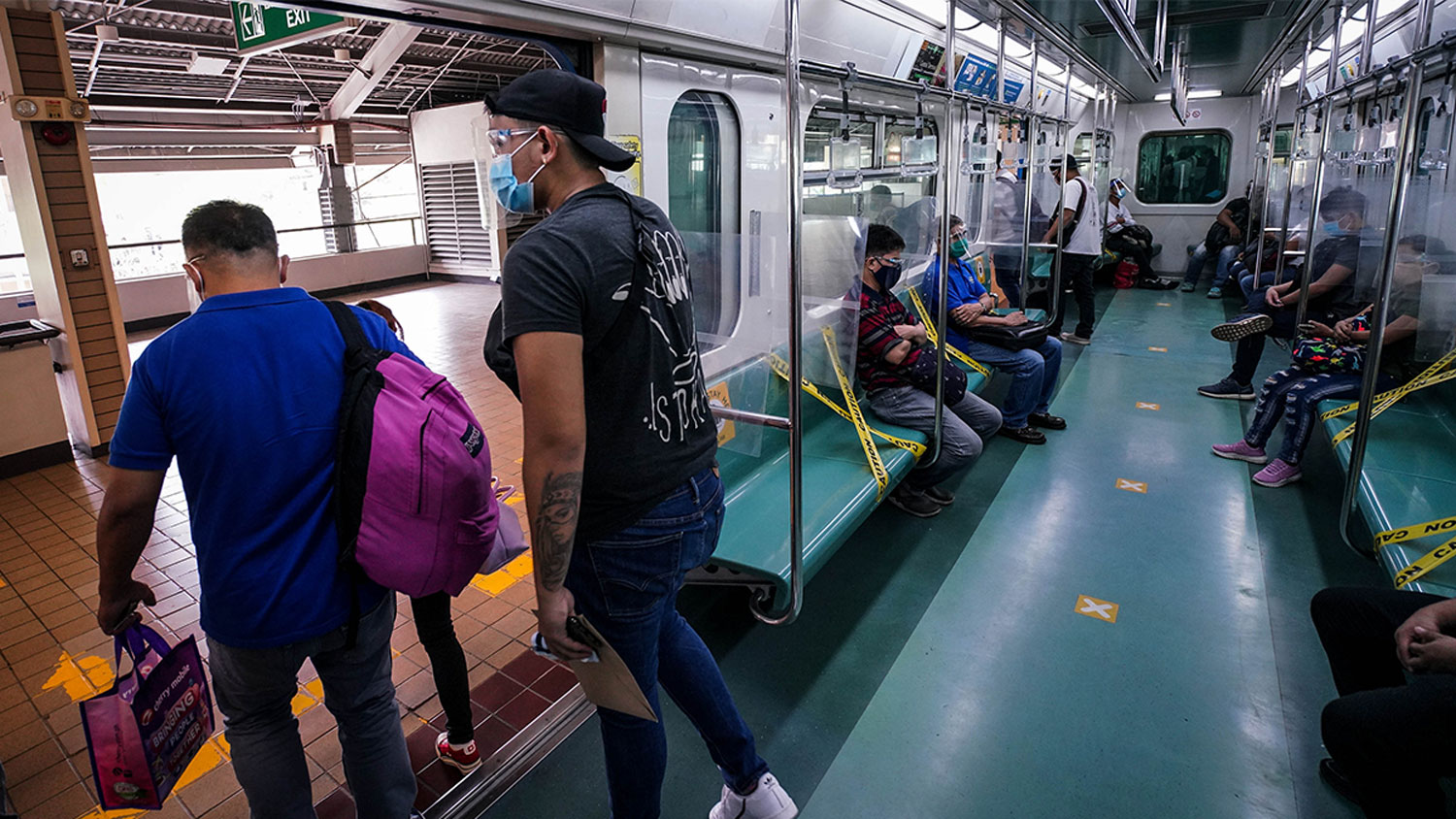 ADVERTISEMENT - CONTINUE READING BELOW ↓
The bill requires the government to ensure commuters have access to safe, dignified, convenient, comfortable, and reliable public transportation that is also affordable to the public.
Operators must provide discounted fares to disadvantaged or special groups such as PWDs, senior citizens, students, and individuals from poor households. The state will then provide subsidies to compensate for the discounts.
The government will provide financial and non-financial incentives to promote the use of public transport while also applying financial and non-financial disincentives to discourage the use of private motorized vehicles. Proceeds from the latter will be used to fund infrastructure for active and public transport. The state must also ensure that it will be more economical for commuters to use either active and public transport than using their own private cars.
The state shall also promote safe and efficient driving among drivers of public utility vehicles through mandatory training sessions and a more stringent licensing procedure. All PUVs will be required to install tracking devices and CCTVs for monitoring of vehicle speed and location as well as driver status. Any ridership- or fare revenue-related incentives for drivers will also be removed so as to eliminate dangerous on-street competition and behavior among PUV drivers. 
ADVERTISEMENT - CONTINUE READING BELOW ↓
OTHER STORIES YOU MIGHT HAVE MISSED:
New 'proof of parking' bill proposes 50k fine, revocation of LTO registration for violators
Four-month closure of Tomas Claudio Street in Manila begins on August 5
Right to infrastructure for pedestrians, cyclists, and persons with disabilities
The state shall ensure there are adequate sidewalks and bike-lane networks to encourage the use of active transport and to provide safe and direct access to priority destinations in the city. All public transport stops must also be accessible to PWDs and those with impaired movement, and that ease of access by all pedestrians shall be prioritized over the mobility of private cars.
ADVERTISEMENT - CONTINUE READING BELOW ↓
Cycling and walking in the city must also be no less direct than travel via private vehicles, and commuters should not be made to travel above or below street level to cross any street or intersection if possible.
In addition, all government offices and buildings will be required to have shower facilities for commuters. If said offices and buildings receive citizens in the delivery of frontline services, the facilities must then be open to the public. As for the private sector, companies will be given incentives for the provision of shower facilities in their buildings.
Right to a fair share of public road space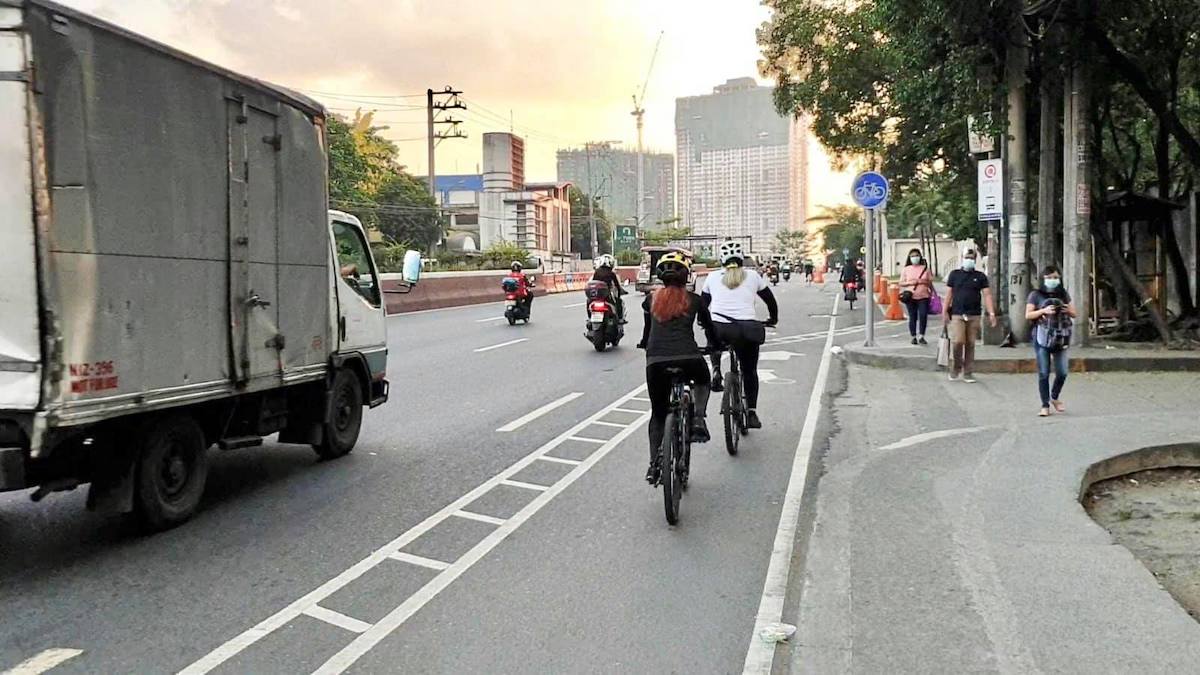 ADVERTISEMENT - CONTINUE READING BELOW ↓
Road space must be prioritized for modes of travel that move more people and maximize the productivity and social benefit of the public asset. This includes public transportation, walking, and cycling. The planning and design of new roads will then priorize the needs of pedestrians, micromobility users, and public-transport users over the needs of motorists in private cars. PUVs will also have priority use of road space over private vehicles.
This section of the bill also ensures that no travel incentive or privilege favoring the use of private cars such as designated parking spaces or fuel allowance shall be given to any government official. All government officials must also commute to their workplace via public transport or cycling at least once a week.
Right to breathe clean air during travel
The government must ensure commuters can use public or active transport without compromising their health, which is why it must ensure all PUVs comply with emission standards set by concerned government agencies.
ADVERTISEMENT - CONTINUE READING BELOW ↓
To further reduce air pollution, programs seeking to reduce the volume of motorized vehicles shall also be provided by the government. The state must also support and incentivize the use of cleaner alternative fuels.
The government is also mandated to measure air quality along major transport corridors in all cities to provide real-time information to the public. It must then activate emergency procedures to reduce air pollution whenever air quality exceeds safe levels based on internationally accepted standards from the World Health Organization.
OTHER STORIES YOU MIGHT HAVE MISSED:
LTFRB chair tries EDSA Busway, calls it "innovative, efficient, fast, and comfortable"
DOTr says it needs an extra P1.4-B to continue free EDSA bus rides until December 31
Right to information for efficient and convenient travel
Commuters should be able to make good travel plans and choices through timely and adequate information provided by the government. There must be readily available info on all public transport services—route maps, fares, schedules, and real-time vehicle location and availability. These information must be displayed prominently at all public transport stops and all other locations necessary or beneficial to commuters.
ADVERTISEMENT - CONTINUE READING BELOW ↓
There must be street maps at strategic locations in each neighborhood for the reference of residents and visitors, and these must meet technical standards. There will also be 24-hour information and assistance counters at all ports, airports, and terminals to assist travelers.
Lastly, this section also entails the establishment of a National Transport Data and Planning Center (NTDPC) that will collect and process data for evidence-based transport planning. The data will aid policy-making and mobility research and must be publicly available. The data should include reliable and accurate road crash data, air pollution levels, and routes and travel time information of various public transport services.
Right to special attention during service breakdowns and compensation for deficiencies in service
In case of a breakdown or failure of any public transport service, affected passengers will receive full fare refunds and assistance in securing alternative transportation to continue with their respective journeys. If said alternatives will be unavailable for more than one hour, operators must provide affected commuters with food ,water, and access to a waiting area with restrooms and ventilation. Likewise, all students or employees shall not be penalized for tardiness if it was caused by the failure of public transportation.
ADVERTISEMENT - CONTINUE READING BELOW ↓
Right to representation and participation
Commuters will be considered in decision-making when a policy is related to mobility and transport services. Commuters will have the right to advance notices and information on any proposed policy or regulations that will affect mobility whether at the local or national level. Affected commuters may also provide comments and suggestions, after which they must receive a response within 20 working days.
Any necessary public consultation regarding any initiative affecting commuter mobility must be held at a time and place that will maximize the participation and feedback from affected commuters. These consultations may be scheduled on weekends or after office hours.
What else does the bill entail?
The bill shall also establish an Office of Commuter Affairs under the Department of Transportation (DOTr) at the national level as well as in all city and municipal government units. An assistant secretary will supervise the office at the national level, and city and municipal administrators will be assigned at the local level.
ADVERTISEMENT - CONTINUE READING BELOW ↓
What is the Office of Commuter Affairs?
This office will be tasked to coordinate with respective government agencies that deal with road, rail, air, and maritime transportation policy to ensure that commuters will be provided safe, efficient, and comfortable travel.
The Office of Commuter Affairs will also operate help desks for the public, assist commuters whenever the safety and efficiency of travel are compromised, undertake massive commuter education programs for the public to know their rights and responsibilities, and ensure legal assistance for commuters when necessary. Lastly, the office will also ensure proper representation of commuters in any public consultation that will impact the welfare and interest of all commuters.
Which government agencies will implement the Magna Carta for Commuters?
The DOTr will be the lead implementing agency with responsibility for coordinating and monitoring all implementation activities. The Department of Public Works and Highways, Department of the Interior and Local Government, Metropolitan Manila Development Authority, Department of Environment and Natural Resources, Department of Trade and Industry, and concerned local government units will then be the other implementing agencies of this act.
ADVERTISEMENT - CONTINUE READING BELOW ↓
An individual or agency proven to have violated of any of the provisions of this act shall be fined P200,000 to P500,000. If said individual is a government official, he shall also be dismissed from service.