Across the globe, bicycles are being championed as an alternative mode of transport now more than ever. A basic bike is less expensive than a motorcycle or a motorized kick scooter, doesn't require a license to operate, and, during this current health crisis, gives you the invaluable option of not having to take a public bus or train with possibly virus-infected but otherwise asymptomatic passengers.
In some cities elsewhere in the world, adopting cycling as your primary means of getting around could be as simple as acquiring a bike, jumping on, and pedaling off to wherever it is you need to be. In Metro Manila, it's not as straightforward. The reason: We lack the infrastructure and the measures to make it not just truly viable, but also safe.
The recently filed 'Safe Pathways Act,' which proposes the creation of linked pop-up bicycle lanes and emergency pathways to form a "people-oriented and pedestrian-friendly" network, is just the most recent of many bills and proposals made over the years to better accommodate walkers and cyclists in the country. We've taken small steps toward accomplishing the goal—Pasig City's bike-share scheme comes to mind, and the Department of Public Works and Highways has incorporated bike lanes on a number of new highways after saying it would prioritize pedestrian and bicycle infrastructure in 2019. But we've got a long way to go still.
ADVERTISEMENT - CONTINUE READING BELOW ↓
Just what makes a place truly bike-friendly, then? That's a question the Copenhagenize Design Co. has been answering since 2011, when it first launched the Copenhagenize Index.
To be included on this top-20 list of the world's most bike-friendly cities requires more than having bicycle infrastructure, facilities, and user prioritization in place. Beyond these 'streetscape parameters,' there are also culture and ambition parameters to consider. The former includes factors like gender split, modal share, and adoption of cargo bikes; the latter covers advocacies, political measures, bike-share programs, and urban planning. Check out the full methodology here.
The Copenhagenize Index comes out every two years, with the latest published in 2019. You'll see the full list below, and we've included excerpts from the study detailing what each city has done and what else it plans to do to make bicycles not just an alternative mode of transport, but the preferred one.
ADVERTISEMENT - CONTINUE READING BELOW ↓
Recommended Videos
1) Copenhagen, Denmark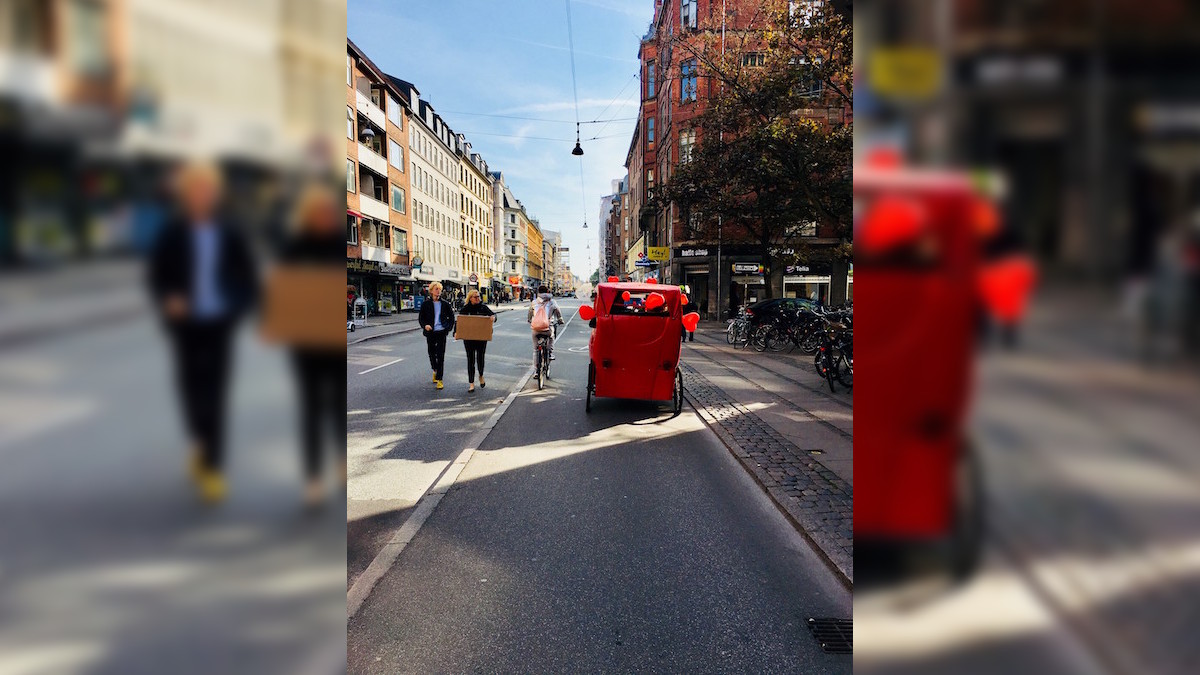 "Over the past decade, Copenhagen has been continually stitching itself together, connecting the city with 12 new bicycle and pedestrian bridges. Since 2017 alone, the city has opened Alfred Nobel's Bridge, connecting the new neighborhood of Sydhavn, and broken ground on three new major bridges, like Lille Langebro and Dybbølsbro. The latter of those will have 5.5-meter-wide bike lanes in each direction to accommodate more than 22,000 daily bicycle riders.
ADVERTISEMENT - CONTINUE READING BELOW ↓
"[On] the regional level, investments totaling €20.6 million has seen the creation of eight new routes, totaling more than 167km. These cycle highways are an expanding network of comfortable infrastructure with improved wayfinding and lighting, wide cycle tracks, repair stations, and timed intersections stretching more than 20km out from the city center. And based off 2018 evaluations, the improvement of conditions along these routes has increased bicycle traffic up to 68%, with 14% of new bicycle commuters switching over from the car."
2) Amsterdam, the Netherlands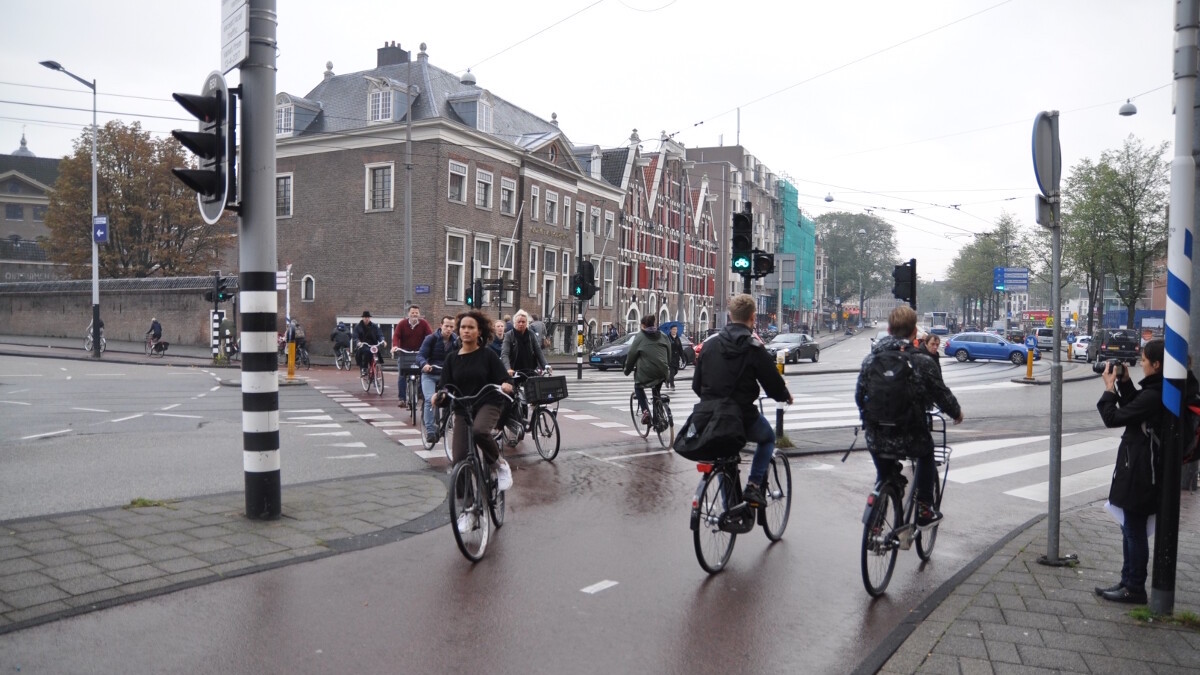 ADVERTISEMENT - CONTINUE READING BELOW ↓
"With 11,000 new inhabitants filling the city every year, Amsterdam is creating new 'royal routes' to accommodate more bicycles. These corridors include measures to allow for a lower-stress cycling experience during rush hour periods.
"By 2025, the city will be removing over 11,000 car parking spaces from the city center (1,500 per year), to be replaced with bicycle parking, street trees, and better walking environments... And on top of all that planning, Amsterdam is finally banning mopeds from riding in cycle tracks within the city center."
3) Utrecht, the Netherlands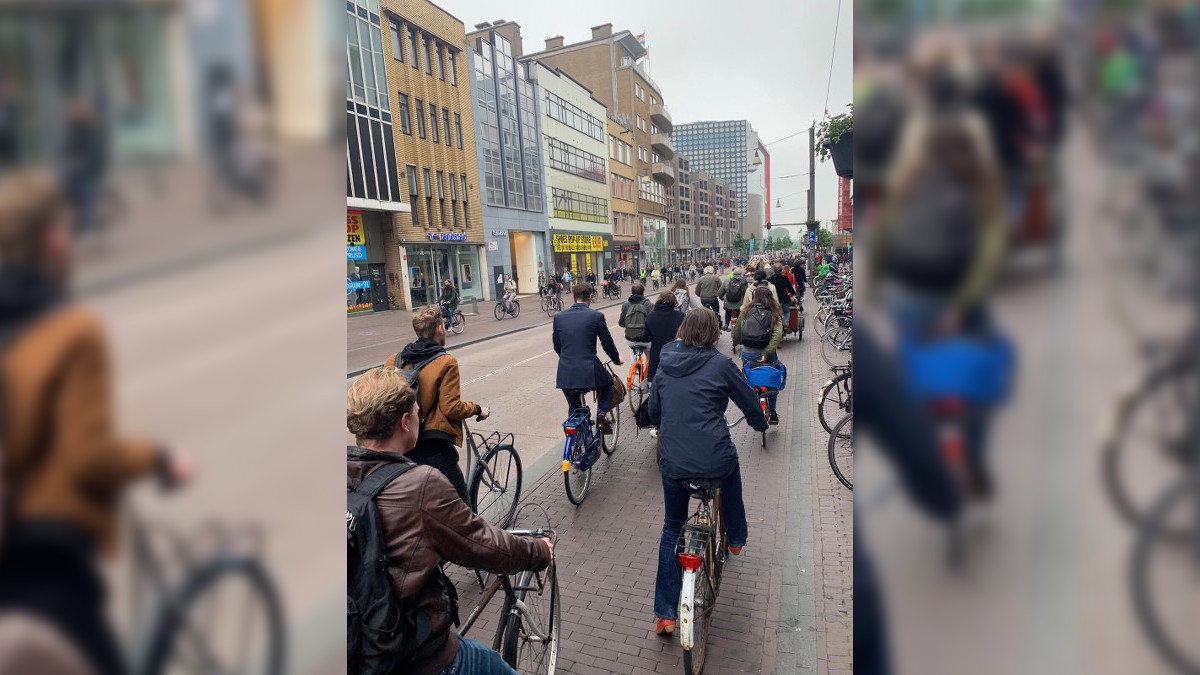 ADVERTISEMENT - CONTINUE READING BELOW ↓
"Politicians in this growing city pursue cycling as a mode of transportation to the fullest potential, prioritizing bicycles over cars, aiming to double the use of bicycle commuting traffic by 2030. Utrecht is putting words into action by implementing smart traffic signals, dedicated 'fast lanes' for e-bikes, and expanding bicycle parking capacity to record-breaking levels.
"In an effort to make intermodal connections as seamless as possible, Utrecht is building the world's largest bicycle parking structure, increasing capacity at the station to 22,000 bicycle parking spaces. This level of commitment isn't just limited to public actors: Private investors in the area directly surrounding the central station have pledged to build an additional 11,000 bicycle parking spaces by 2020, pushing the capacity within the neighborhood up to 33,000."
4) Antwerp, Belgium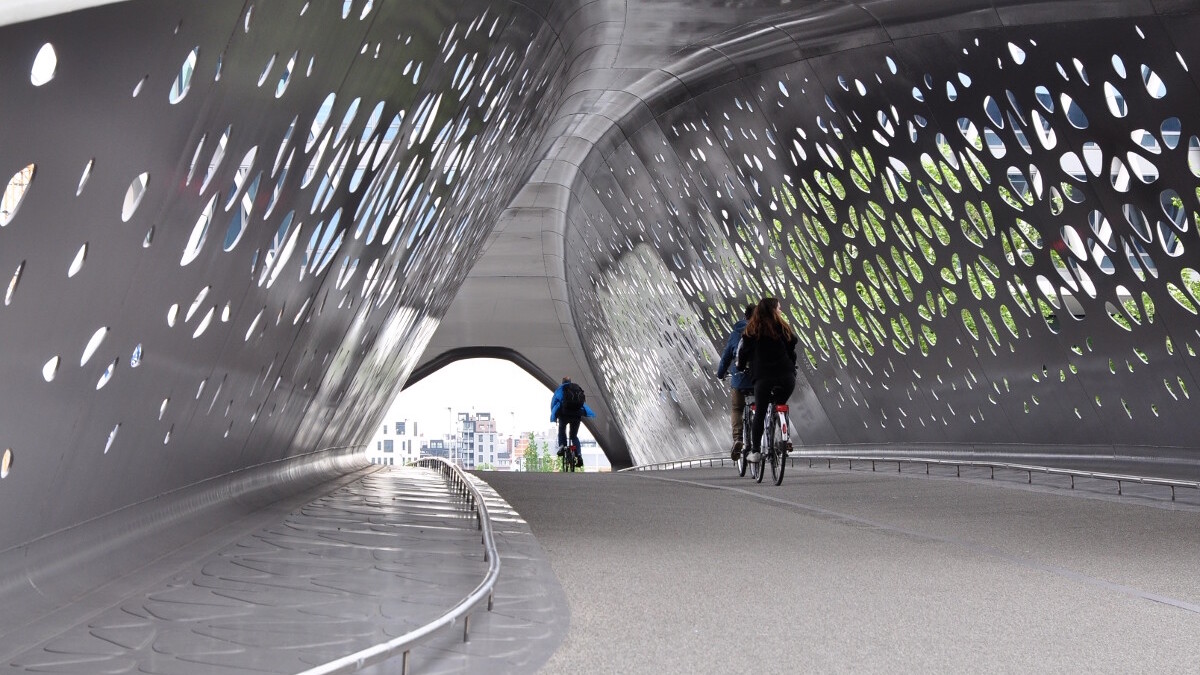 ADVERTISEMENT - CONTINUE READING BELOW ↓
"The recent Bicycle Plan has focused work to improve and connect the cycling network through intersection improvements, traffic-light management, and an aim to lower speed limits to 30kph on 95% of all streets. Targeting commuter trips, Antwerp has expanded bicycle parking at train stations, and is working to expand a network of cycle highways connecting to the wider region. And these strategies and investments are making a difference: Antwerp's bicycle modal share has risen from 29% up to 33% from 2014 to 2018, with a slight majority of female bicycle commuters."
5) Strasbourg, France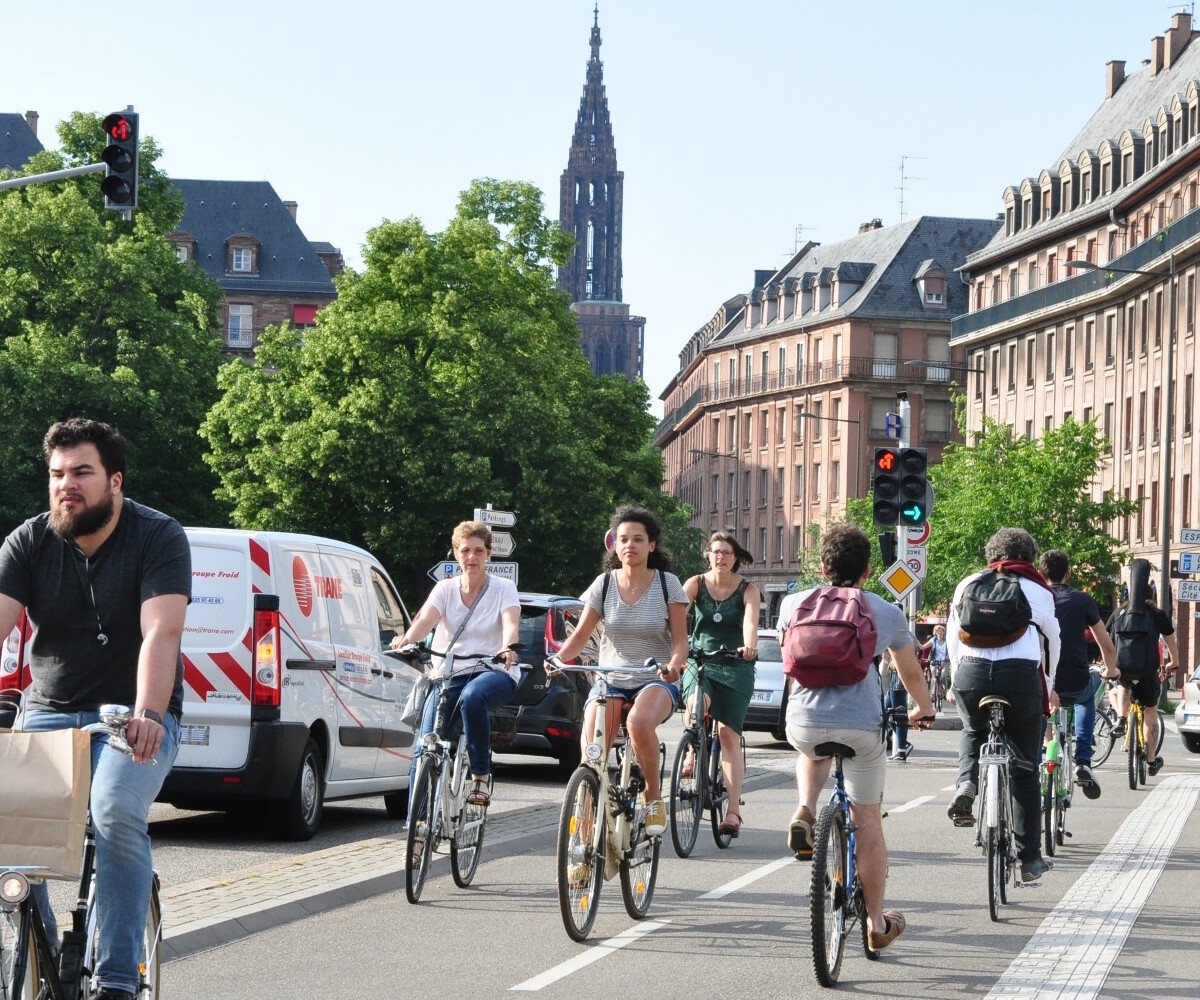 ADVERTISEMENT - CONTINUE READING BELOW ↓
"Beyond direct bicycle infrastructure improvements, the city and residents continue to reclaim space from cars in the historic Grande Île and beyond. The citizen-led Rue du Jeu-des-Enfants redefined the street, pushing out cars and inviting residents and visitors to socialize and get creative. In a more permanent move, the city has aimed at redesigning a portion of the docks or 'les quais' to become a more welcoming space."
6) Bordeaux, France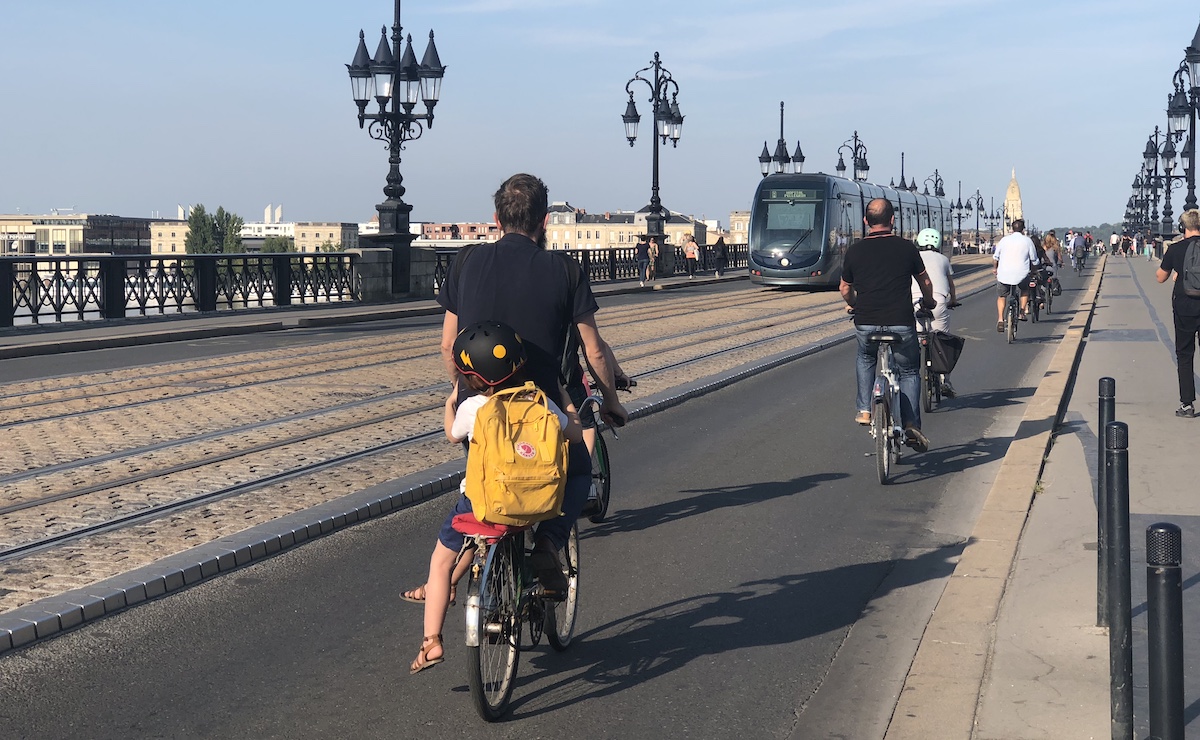 ADVERTISEMENT - CONTINUE READING BELOW ↓
"In recent years, the city has put in place an expedited implementation plan to roll out infrastructure more quickly than in the past, and tries to be a model to citizens by offering 200 e-bikes for city employees to use. There have been bicycle innovations, such as tests to push the local concept of the bicycle street and the development of 100 cargo-bike parking spots throughout the urban core."
7) Oslo, Norway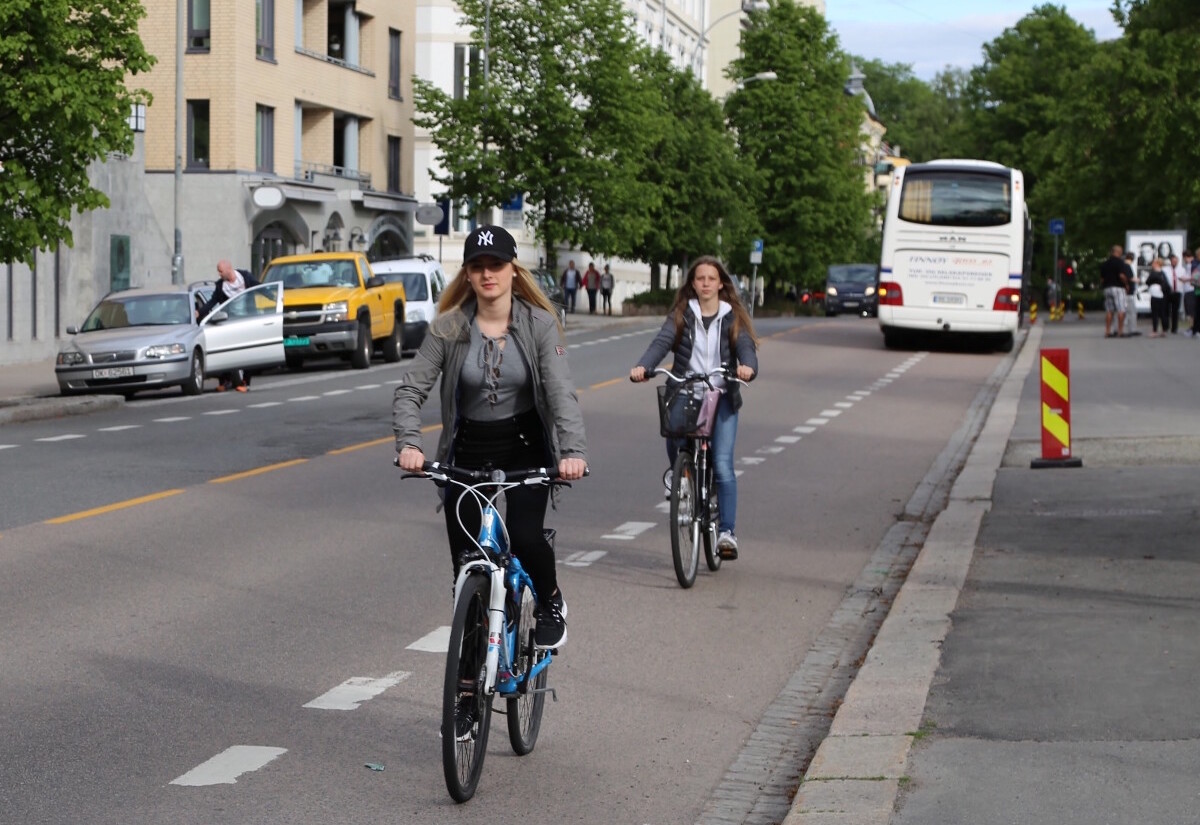 ADVERTISEMENT - CONTINUE READING BELOW ↓
"With a concerted focus on the inner city, officials made the bold move in 2017 to ban cars from 1.3sqkm of the core, and significantly invest in traffic calming through the city while removing over 1,000 car parking spots between 2017 and 2018 for better biking and walking.
"Citizens and businesses can now take advantage of subsidies to purchase cargo bikes, and rely on a new bicycle parking facility at the central train station called SykkelHotell for secure bicycle parking for many different types of bikes."
8) Paris, France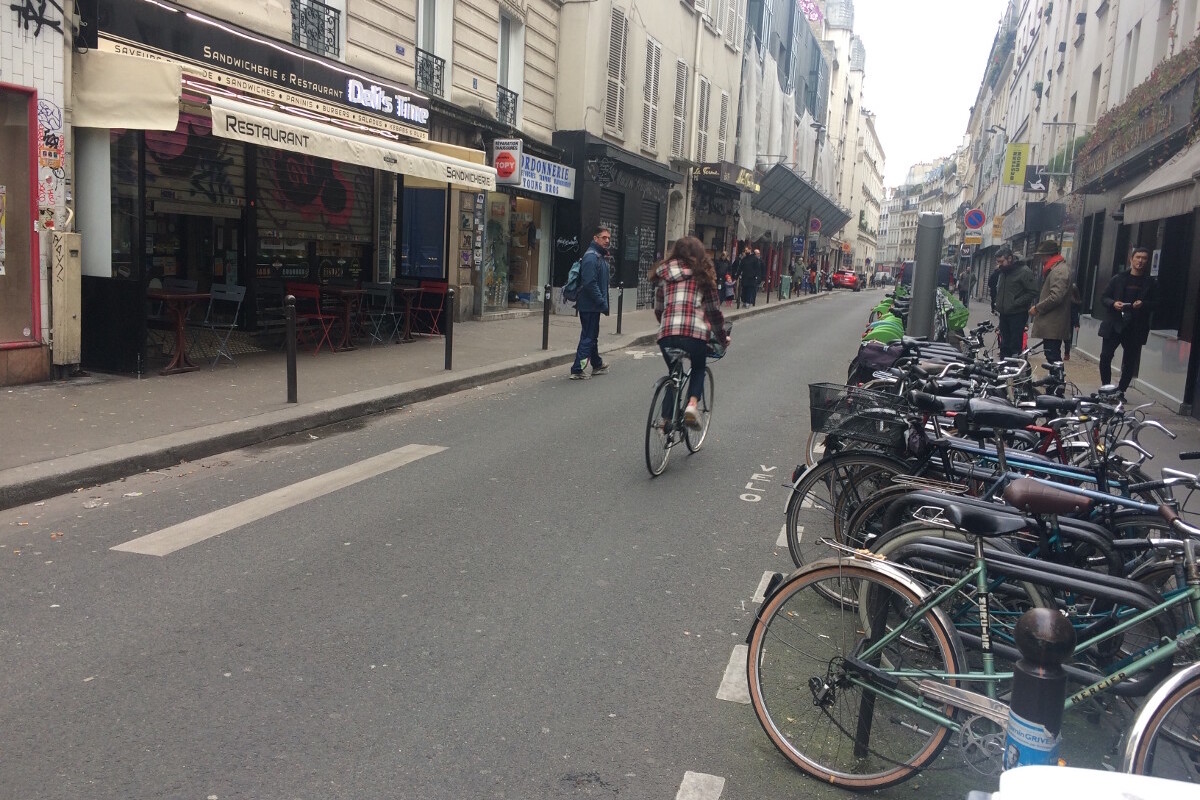 ADVERTISEMENT - CONTINUE READING BELOW ↓
"New financial incentives for personal and professional use of cargo bikes have contributed to increases in cargo-bike proliferation, and large-scale events like the Journée Sans Voiture and Paris Respire have seen successful street closures across the city to allow citizens to experience active transport and cleaner air on their streets for a day. Bike parking remains a pressing issue that the city is beginning to face with new strategies, as well as cohabitation with scooters and mopeds in cycle tracks as they begin to be added to corridors across the metropolis."
9) Vienna, Austria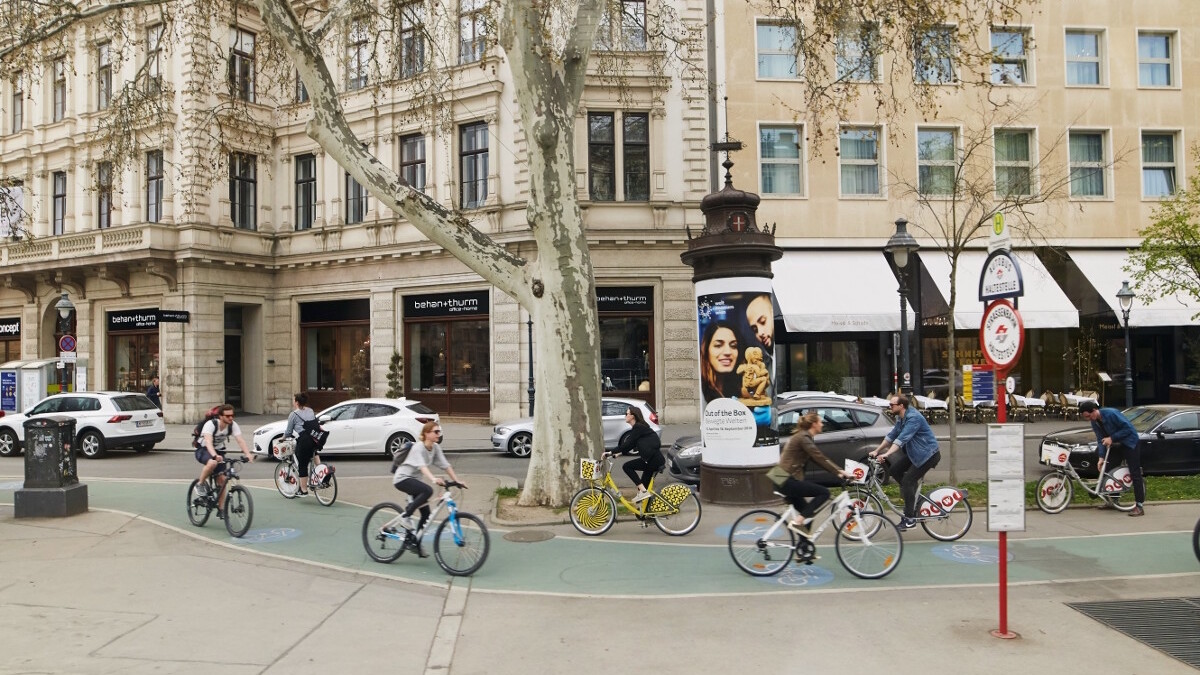 ADVERTISEMENT - CONTINUE READING BELOW ↓
"For years now, citizens have been able to rent free cargo bikes for running heavier errands. And more recently, a direct subsidy scheme has facilitated the purchase of more than 300 cargo bikes for local Viennese businesses, with plans to extend the offer into 2019.
"Playing catch up with demand, the city has installed 5,000 bicycle parking spaces in the past two years and addressed some much-needed missing links, including new best practice cycle tracks on Getreidemarkt."
10) Helsinki, Finland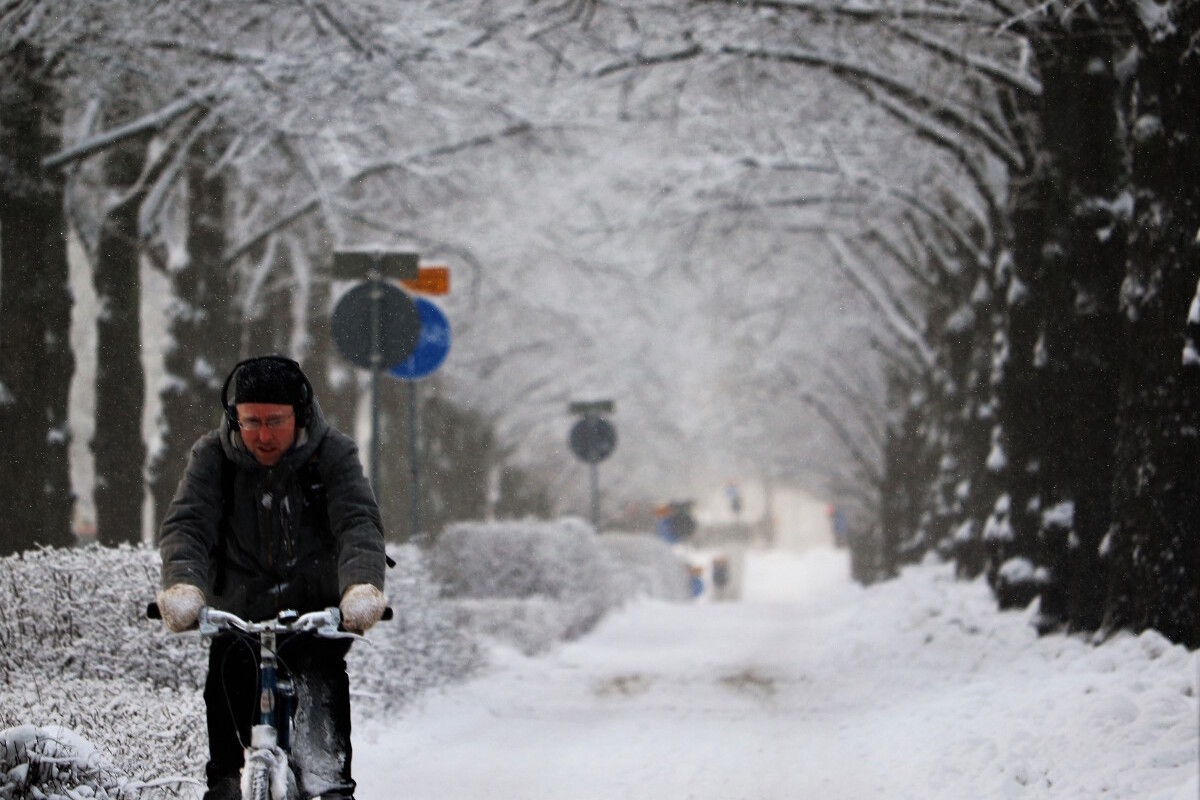 ADVERTISEMENT - CONTINUE READING BELOW ↓
"Since 2016, the local bike-share program has grown sevenfold with nearly 3,500 bikes in service, while 74% of residents report to feeling safe cycling in the city. In the last few years, the local administration has also been getting involved in innovative bicycle pilot projects, with a local cargo bike-sharing project for residents and companies in the Jätkäsaari district and an intermodal project to bring bikes on trains for free which became permanent in 2018 after a year of testing."
11) Bremen, Germany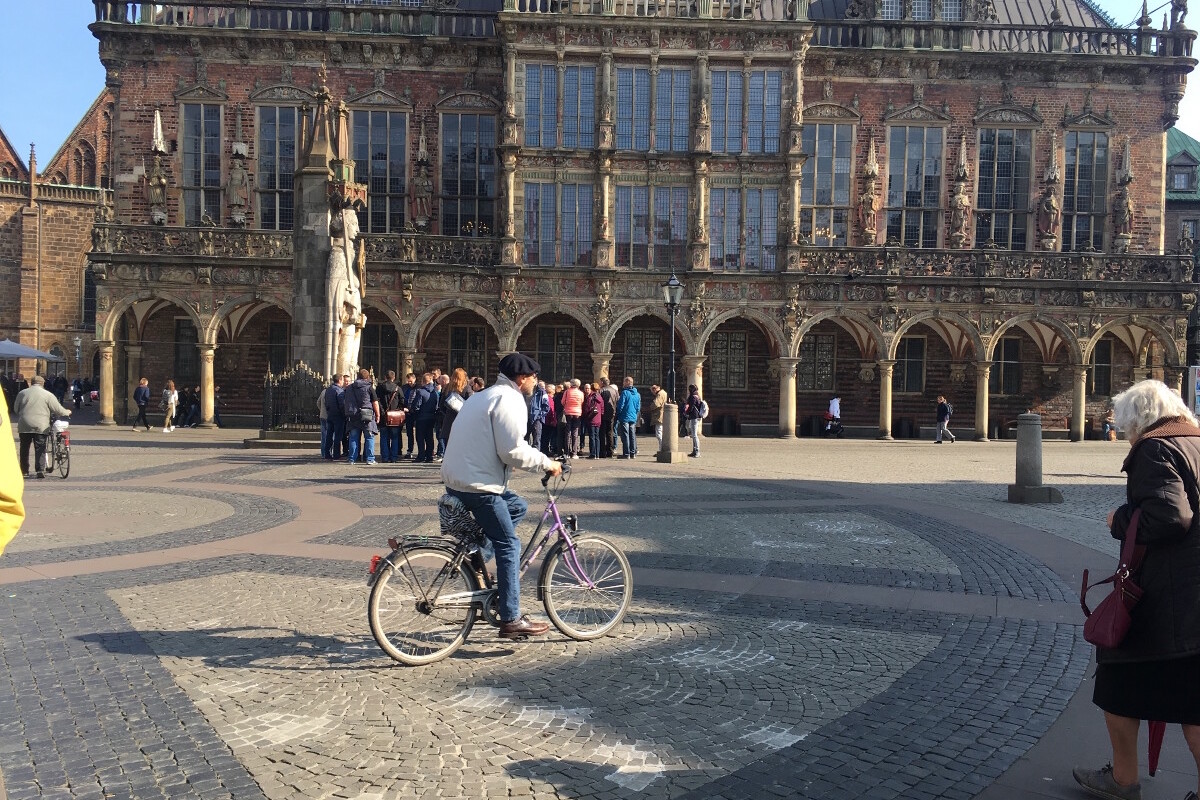 ADVERTISEMENT - CONTINUE READING BELOW ↓
"With 674km of physically separated cycle tracks, residents can count on the bicycle as a convenient mode of transportation for everyday trips. The latest Green Mobility Plan passed in 2018 calls for continued growth, with eight premium cross-city cycle routes planned for 2025.
"Where Bremen really shines this time around is their recently announced €2.4 million 'bicycle district.' Bremen pioneered the concept of bicycle streets among German cities. Now, the city is taking the concept one step further by declaring the Weser bicycle district, with a consistent network of prioritized streets, bike-friendly cobblestones, and increased bicycle parking.
12) Bogotá, Colombia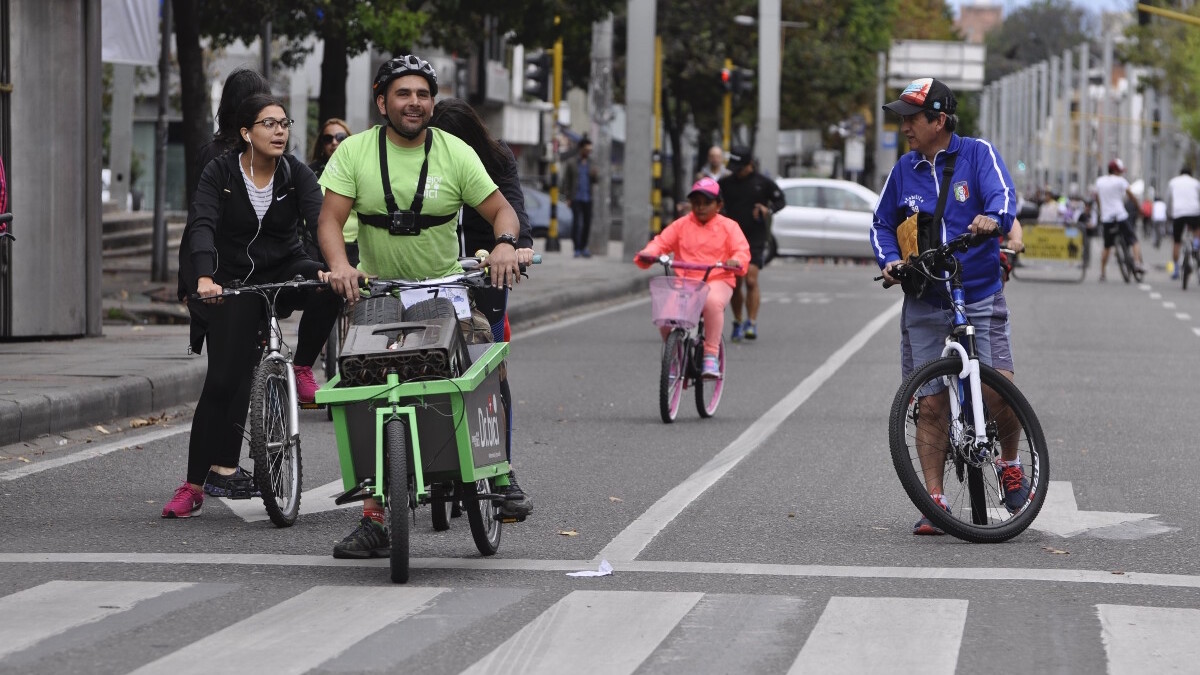 ADVERTISEMENT - CONTINUE READING BELOW ↓
"With already an impressive 540km of bike lanes and another 200km funded for 2020 development, the city has a stated goal to have a bicycle lane 500 meters from every home... Bicycle modal shares have jumped from 6% to 9% in only the past two years and the city is aiming for a 10% goal by 2020... Infrastructure roll-out has also been tied to Bus Rapid Transit (BRT), with at least 13 bicycle garages located by BRT stations and plans to work with the metro company to build additional underground bike parking. Two thousand and five hundred bike parking spots can already be found by transit and the city plans to build 13,000 new spots by 2027."
13) Barcelona, Spain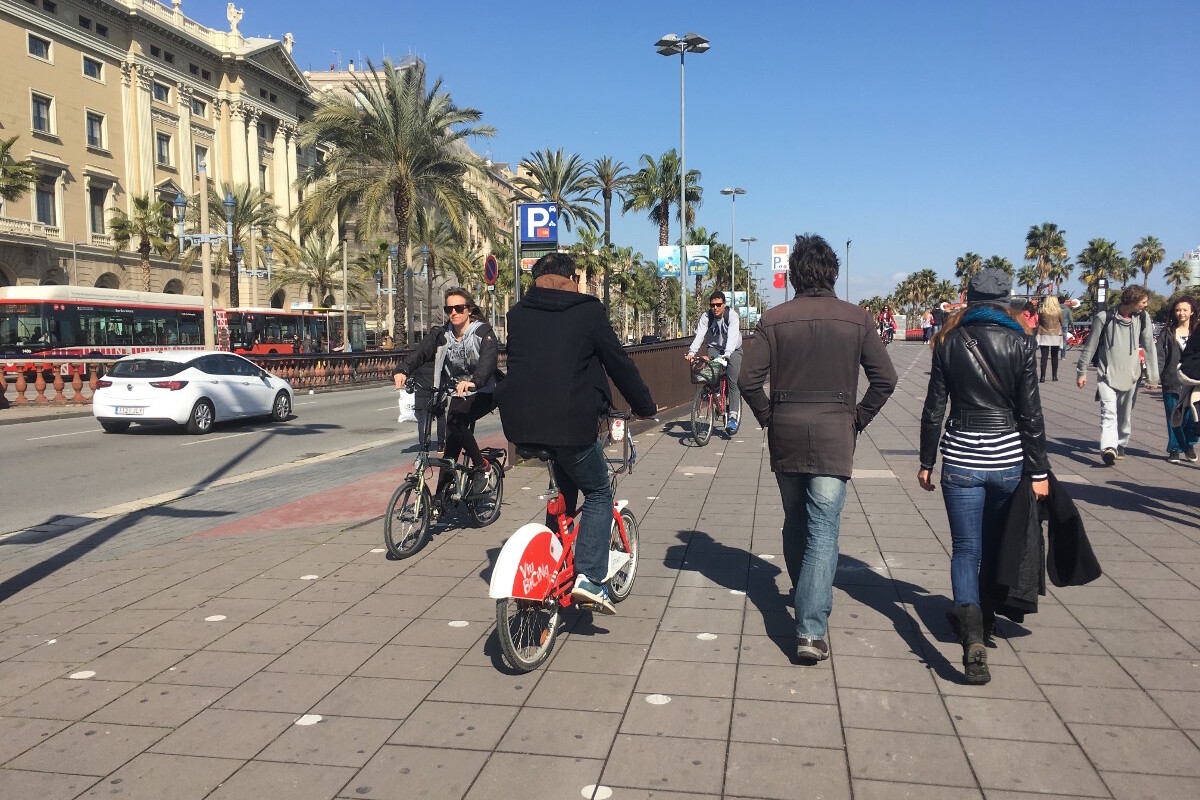 ADVERTISEMENT - CONTINUE READING BELOW ↓
"The recent updated Urban Mobility Plan strives to more than double their cycling network up to 308km by the end of the year, up from 116 km in 2015. With this increase, Barcelona's continually expanding network aims to reach the point where 89% of all residents live within 300 meters of a bike lane. The very fact that the city is thinking in these terms says a lot about how the bicycle is seen as a legitimate mode of transportation in Barcelona."
14) Ljubljana, Slovenia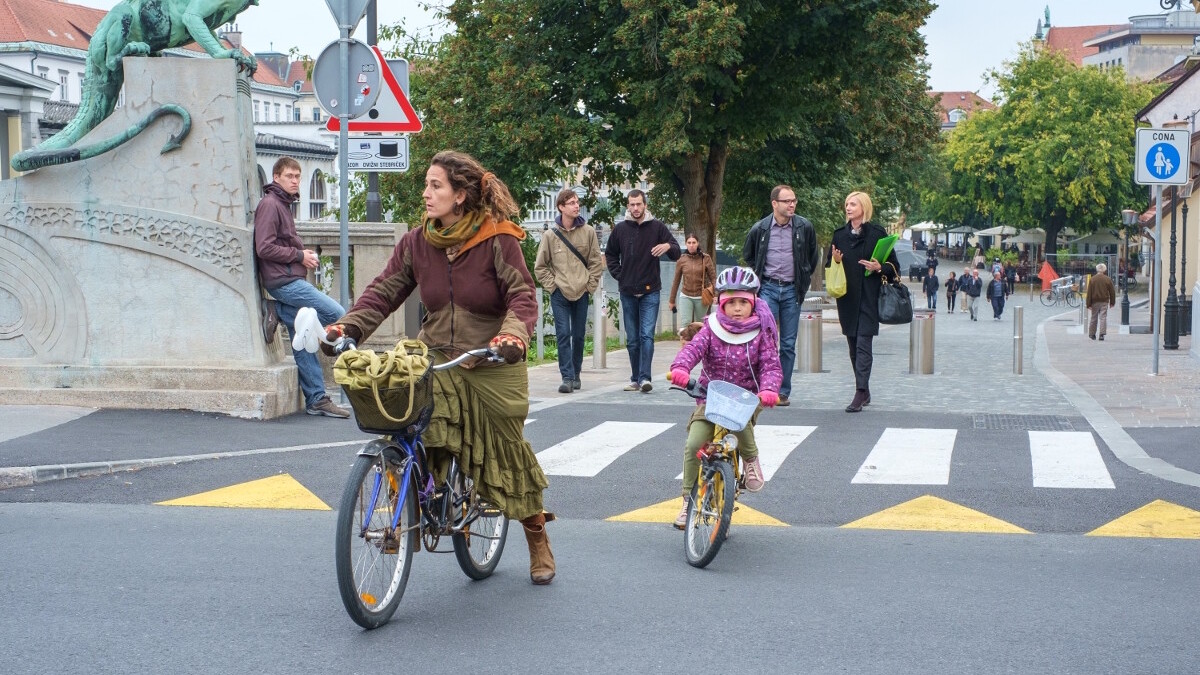 ADVERTISEMENT - CONTINUE READING BELOW ↓
"At 13% bicycle modal share, Ljubljana is a small city that continues to enjoy a cycling population of all ages and abilities, as a mainstream transport form for many. A large number of city plans incorporate cycling in some important way, from the Sustainable Energy Action Plan to the Electromobility Strategy—the bicycle is taken seriously as an element important for healthy city development... Ljubljana also sees a balanced gender split for bicycle users, while Slovenia has been regarded the world over as one of the world's best countries for women."
15) Berlin, Germany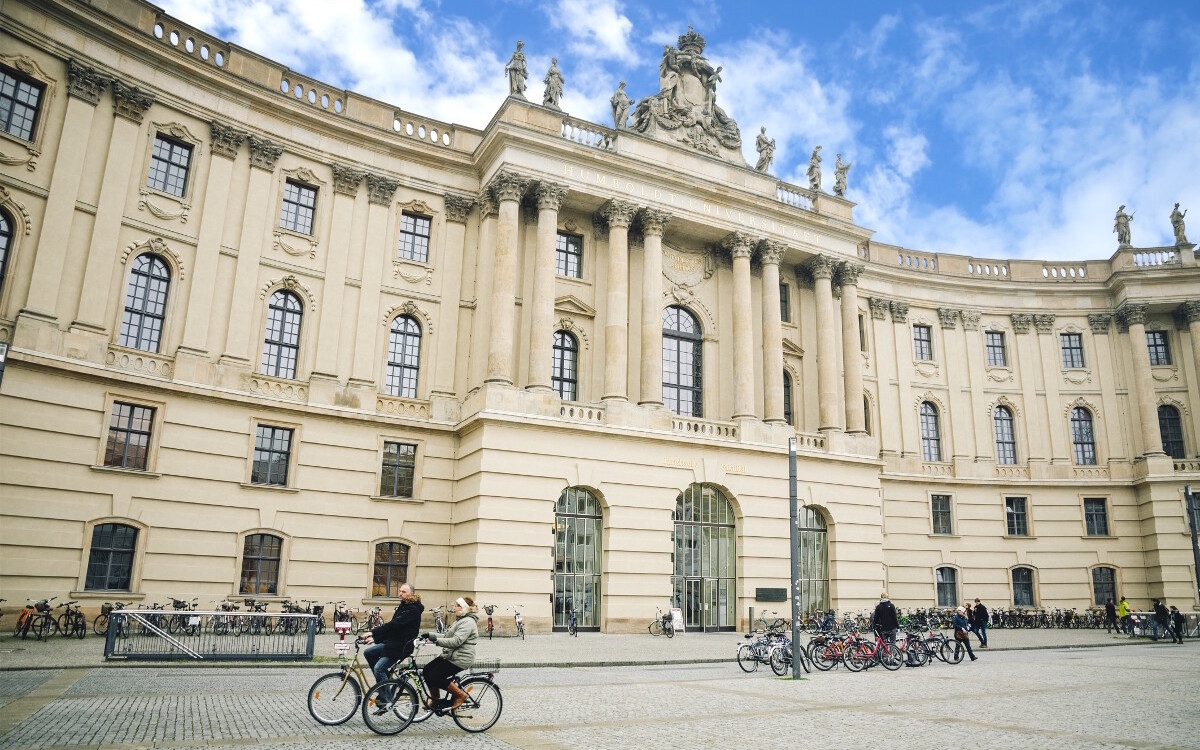 ADVERTISEMENT - CONTINUE READING BELOW ↓
"The 2018 Bicycle Plan...set its sights wide, looking, among other things, to implement 100,000 new bicycle parking spaces, expand a network of cycle highways out into the surrounding region, and build two-meter-wide protected bicycle lanes along major thoroughfares.
"Like Oslo and Vienna, Berlin has begun offering direct subsidies of cargo bikes, covering up to one-third of the ticket price. And for those that live in the Prenzlauer Berg district, cargo bikes have become especially common with the piloting of a new micro-distribution station for deliveries."
16) Tokyo, Japan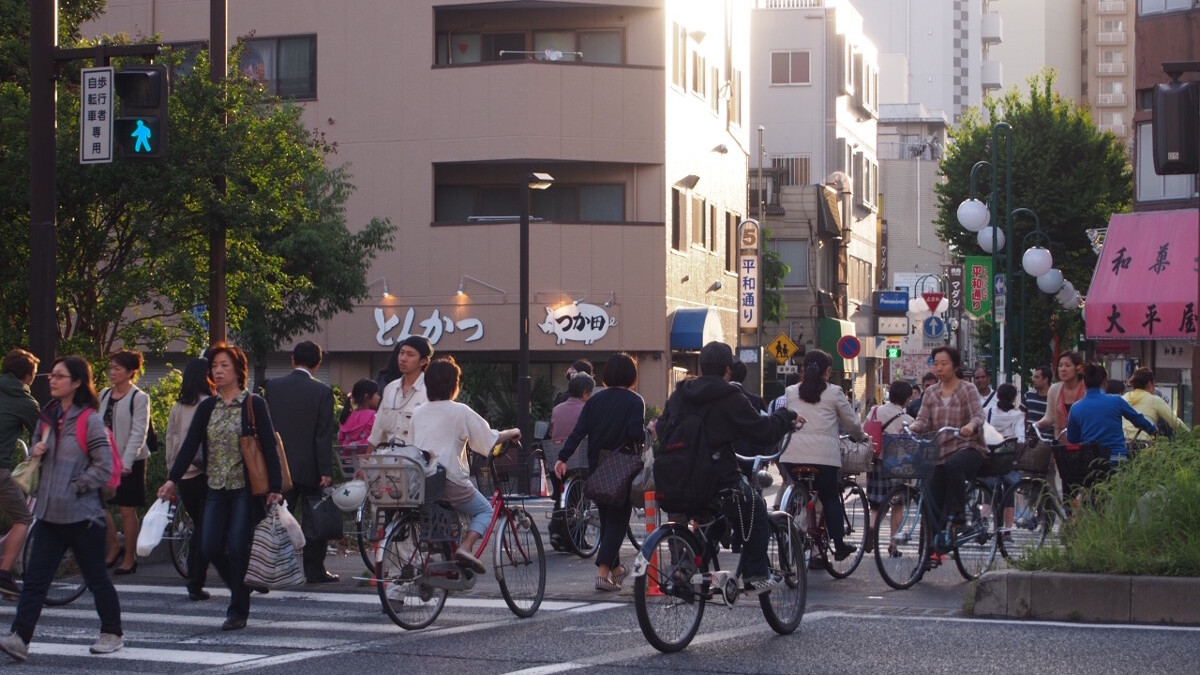 ADVERTISEMENT - CONTINUE READING BELOW ↓
"The official modal share for bicycles has hovered around 13-15% for a number of years, but the palpable nature of this city's bicycle culture exists in the neighborhoods outside of the core, where citizens are using their bicycles in higher numbers for a plethora of short trips. This is seen in the connection between bicycle use and public transport in Tokyo, where 18% of all train passengers arrive at their boarding station by bike, to then take the train further afield in this sprawling metropolitan center."
17) Taipei, Taiwan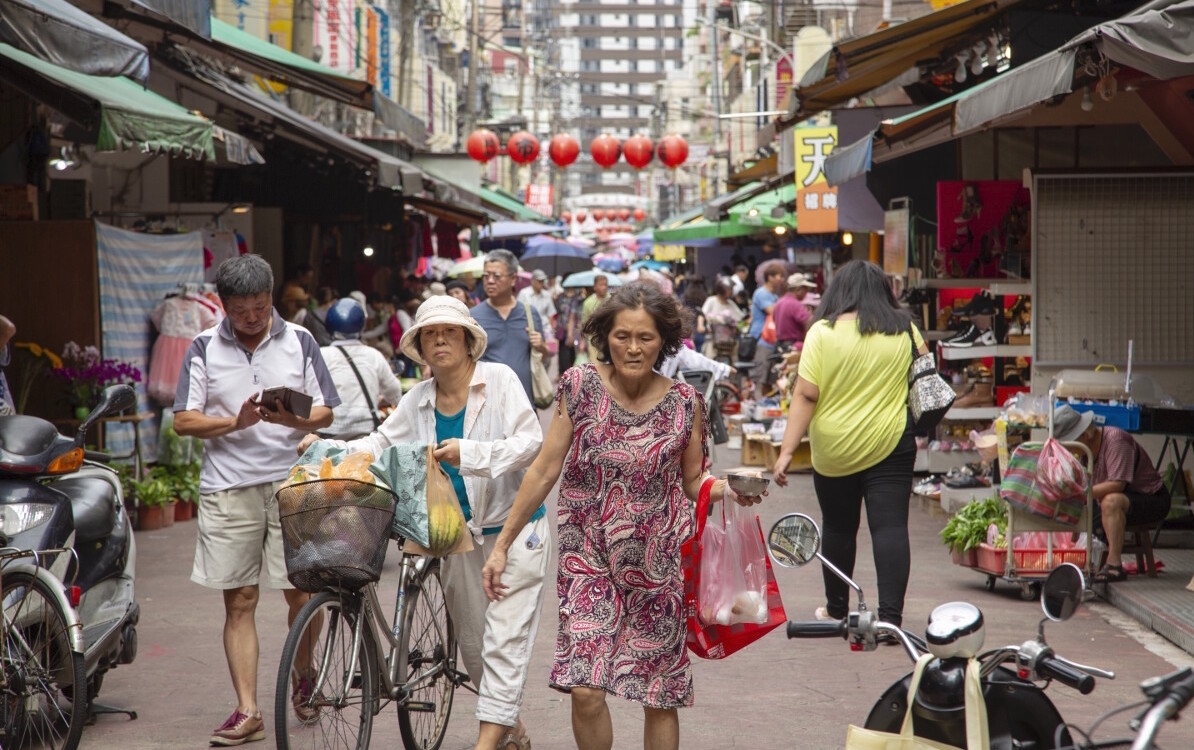 ADVERTISEMENT - CONTINUE READING BELOW ↓
"With a bike fleet rivaling London and New York in quantity and membership seamlessly integrated into the city's metro card system, Taipei's YouBike bike-share scheme can be seen as a best practice case. Added incentives for using the bike-share scheme, including discounted rentals for intermodal trip chaining and free rentals for seniors, have only increased the popularity."
18) Montréal, Canada (tied with Vancouver)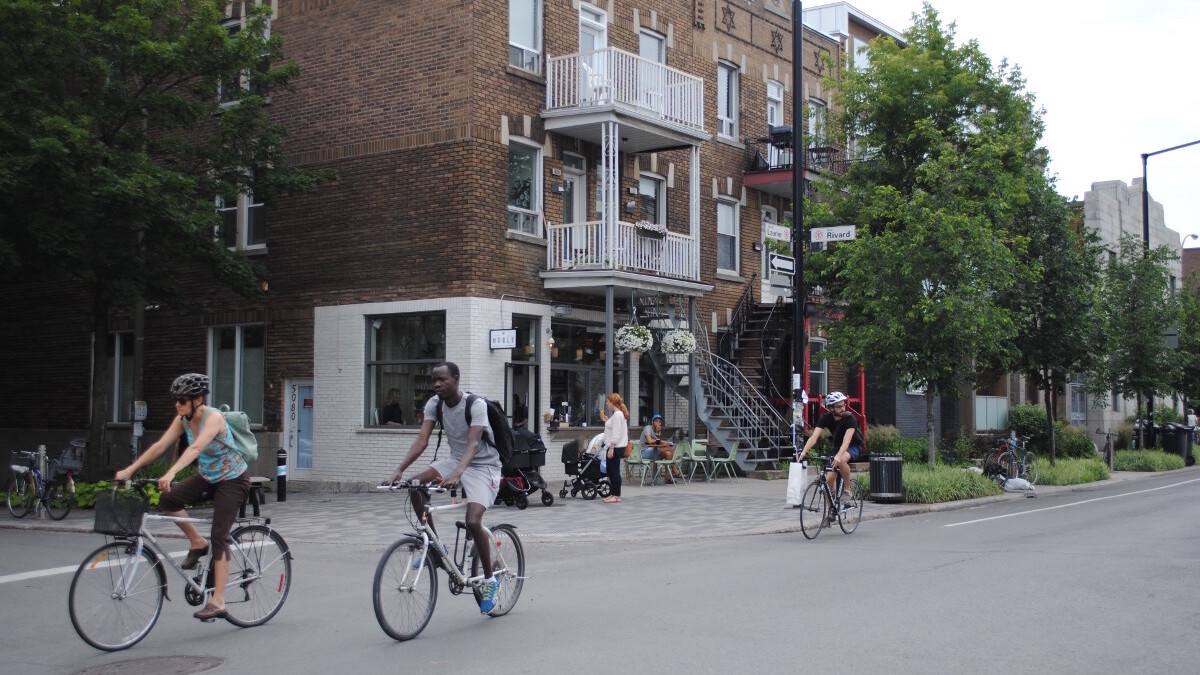 ADVERTISEMENT - CONTINUE READING BELOW ↓
"The new administration has put forward the boldest bicycle-focused project that Montréal has ever seen—the Réseau Express Vélo, a network of 184km of protected uni-directional cycle tracks that would criss-cross the island, on top of the 80 or so kilometers of protected facilities today."
18) Vancouver, Canada (tied with Montréal)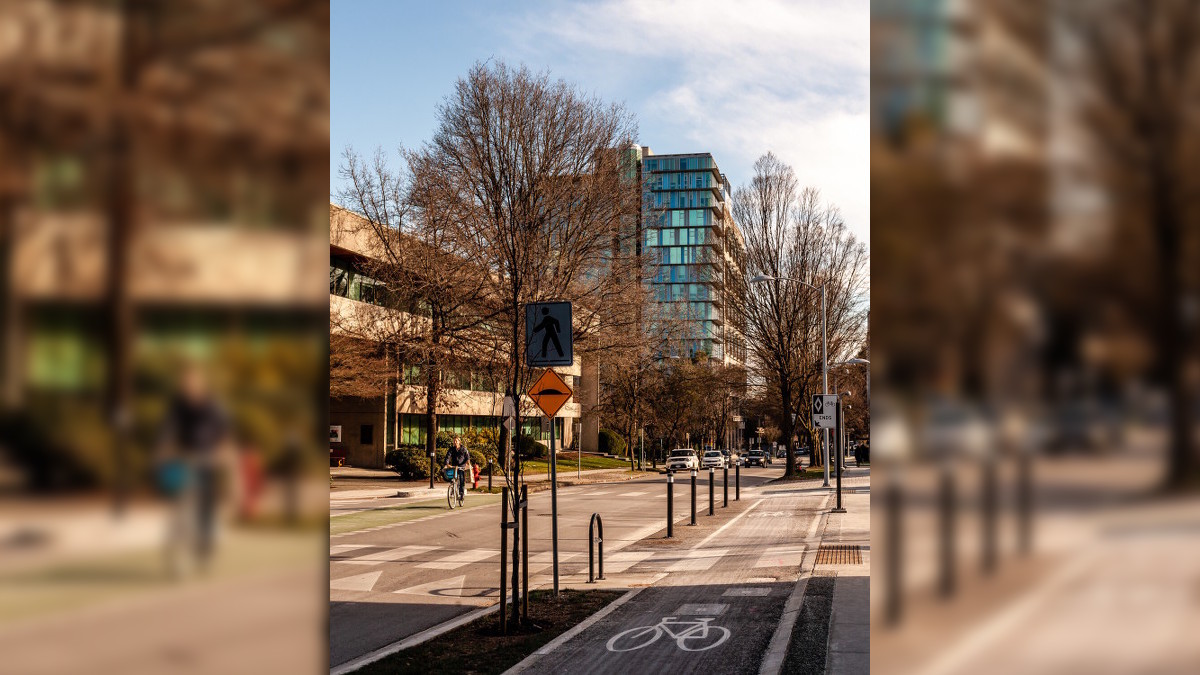 ADVERTISEMENT - CONTINUE READING BELOW ↓
"With the highest city-wide bicycle modal share in Canada, Vancouver has been adding to its protected downtown bicycle network year after year, prioritizing major street corridors and heavy traffic bridges despite loud public bikelash. Cargo bikes are on the rise among a number of local businesses, and the local transit authority is building new long-term protected bicycle parking facilities to make a push towards better multi-modality."
20) Hamburg, Germany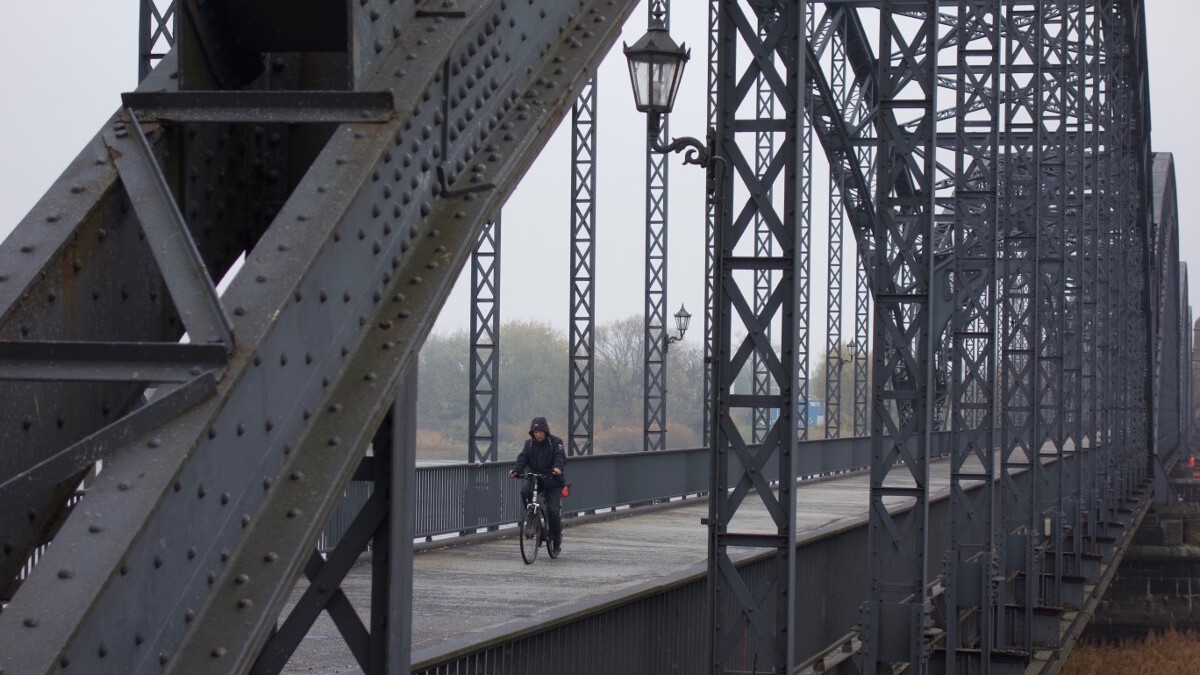 ADVERTISEMENT - CONTINUE READING BELOW ↓
"Since 2015, more than 3,000 bicycle parking spaces have been implemented. And now the region is capitalizing on a federal cycle highway co-funding scheme by planning more than six distinct routes connecting the surrounding suburbs, towns, and rural districts to the city center."