1) Hybrid power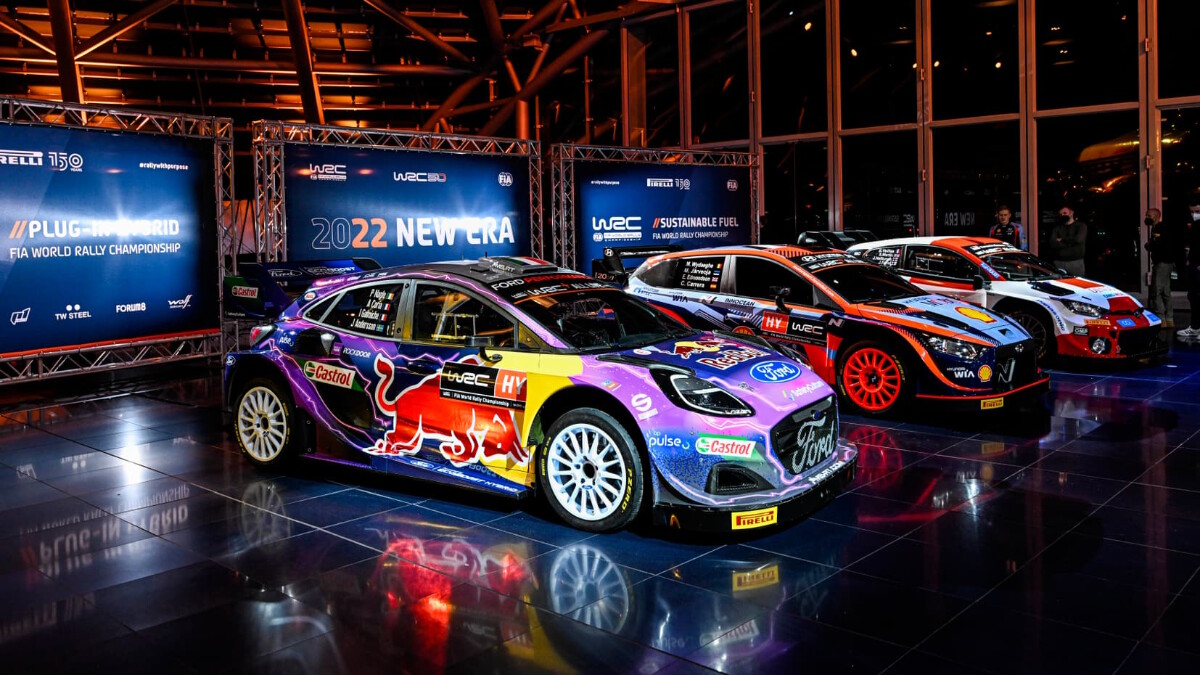 The 2022 season marks the 50th edition of the World Rally Championship, and as the series approaches a half-century of birthdays, it's time to shake things up. There's a new rulebook in play, which means saying a fond farewell to the old 'World Rally Car' way of doing things and a hearty how d'ya do to 'Rally1.'
The big news is the thing that's spread across the globe and infected everything it's touched. No, not COVID—hybrid power. The WRC has clung on to its familiar 1.6-liter turbocharged engines, but they're now twinned with a 100kW (134hp) motor fed through regen braking. Recoup enough energy and drivers will be granted a 3sec boost worth in excess of 500hp and 500Nm of torque with gasoline and electric combined. Yikes.
Continue reading below ↓
Recommended Videos
There's no big red button on the steering wheel, though: The extra oomph is all controlled through the throttle, and teams will get to choose from various engine maps to regulate power delivery depending on the type of stage they're facing and the weather. Dry tarmac? Give it the beans. Twisty gravel route and Noah's Ark floating by? Maybe go for the gentle one. Either way, you're looking at 0-100kph in just over 3sec, whatever the surface.
All cars will be fitted with a 3.6kWh battery, and as well as regen, this can be juiced up by a cable in as little as half an hour. Drives between stages and in some service parks will need to be done in electric-only mode, in which the cars have a range of about 20km. The usual EV temperature caveats will apply, we're guessing.
2) Beefier chassis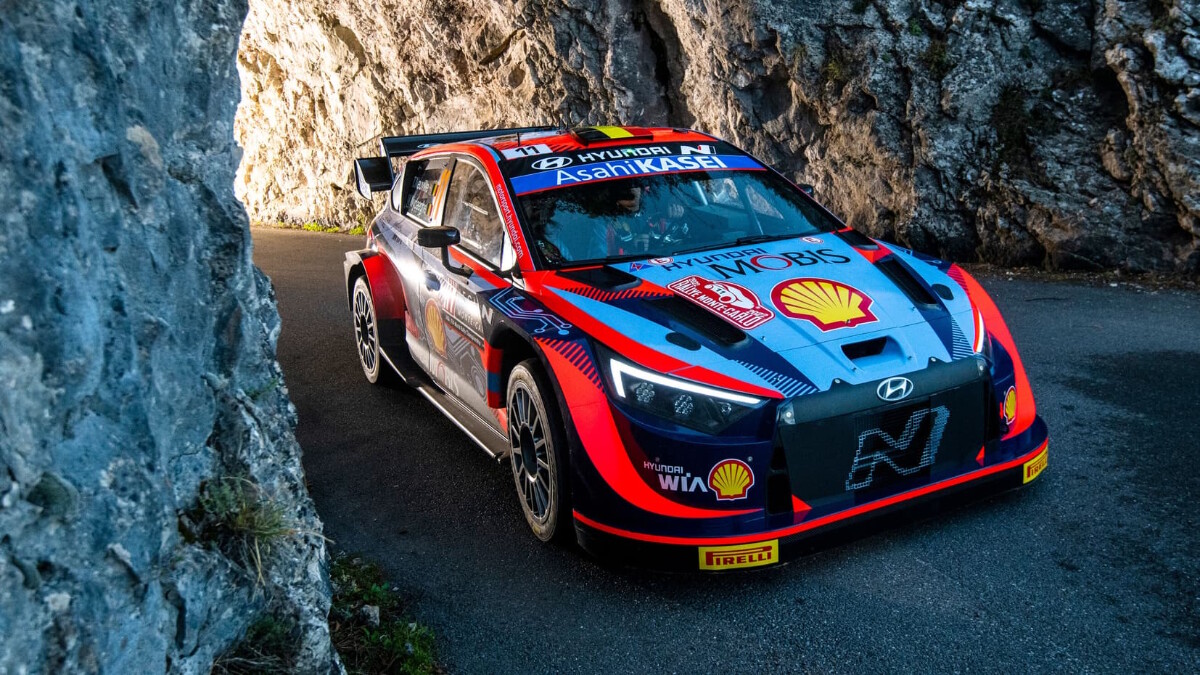 WRC's big three—Toyota, Hyundai, and M-Sport (supported by Ford)—will all be running a steel spaceframe chassis for 2022, so you'll no longer be able to say, "That really is a GR Yaris under there." Although purists would probably prefer homologated vehicles only, tests have shown that this stronger arrangement is significantly better at standing up to big impacts, and is therefore safer for all involved.
It's a no-brainer, really. Just ask Thierry Neuville: He and his co-driver crashed down a 30-meter ravine and landed in a river during preseason testing. That they survived is a testament to the latest tech.
A minimum wheelbase is specified for the first time ever, and teams can construct their car's bodies using custom panels (some of them carbon). So, this year's entries will all still resemble production cars. Check out Hyundai's and Ford's efforts for yourselves.
ALSO READ:
Excited for the 2022 F1 season? Here's the full 23-race calendar
3) Simplified mechanicals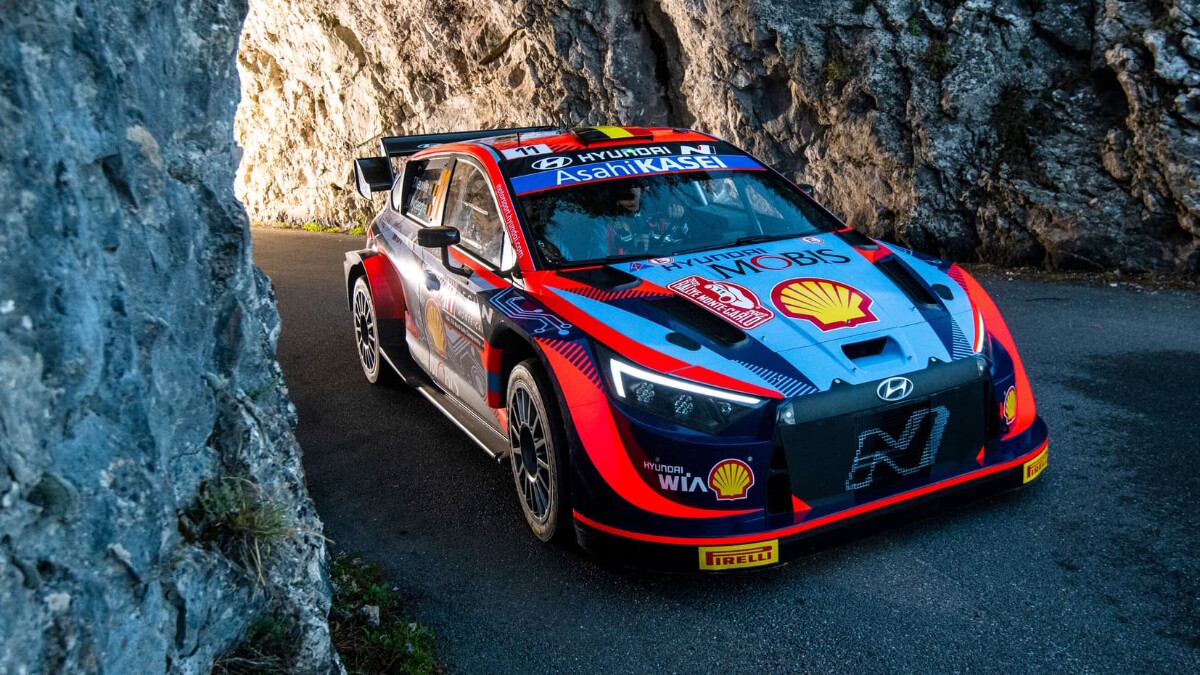 Part of the thinking behind the new rules is to make the cars a bit slower (and therefore safer) as well as cheaper to fix, so the sport's rulemakers have been busy, er, banning stuff. Fancy active central differentials aren't allowed now, which means teams have to make do with front and rear limited-slip diff setups with torque split evenly front to back. The suspensions have been simplified, too, with only 270mm of travel permitted and less complex dampers to deal with those scary jumps. We're looking at you, Rally Finland.
Liquid cooling of brakes has been outlawed, so it's air cooling only from now on. Tarmac rallies will see 300mm discs used, although chunkier 370mm units will be employed for the slipperiest stages.
Transmissions have changed as well: Six-speed is out, five-speed is in. Oh, and fuel-tank shapes have been simplified, in case you were interested in that level of detail.
4) Less aero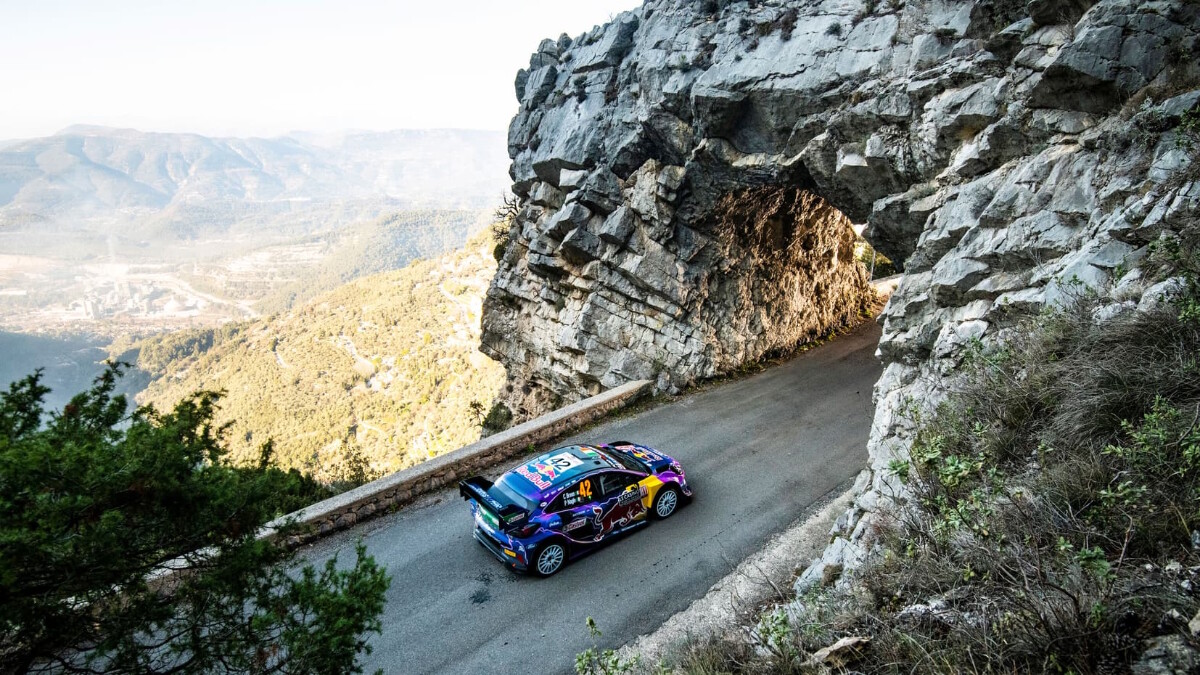 In the spirit of being slower and less expensive, the aerodynamic surfaces have been cut back. Rear diffusers have disappeared entirely, and hidden air ducts have also been given the chop. Makes sense, really, as spending untold sums on carbon-fiber air vanes for the sake of unlocking tiny downforce gains is the height of pointlessness. (Cough, F1, cough.)
On that note, downforce will of course be lower in 2022. Although it shouldn't have fallen to a level where you watch an on-board clip and don't still immediately assume the driver must be clinically insane.
5) New fuel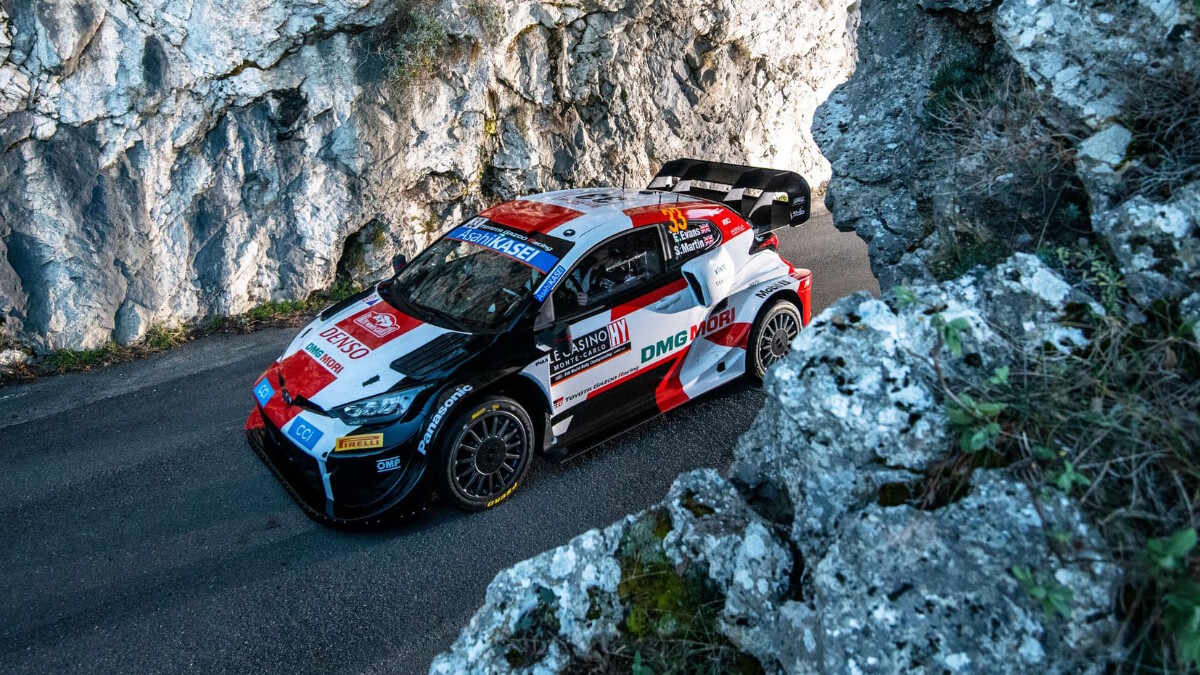 That's right, even the fuel has changed. This year the WRC is introducing a '100% sustainable fuel,' which is a mix of biofuel and synthetic stuff. Another parallel with F1 here, with the latter committing to doing the same from 2026. All in the name of cutting carbon emissions, which is a good thing however cynically inclined you may be.
6) New world champion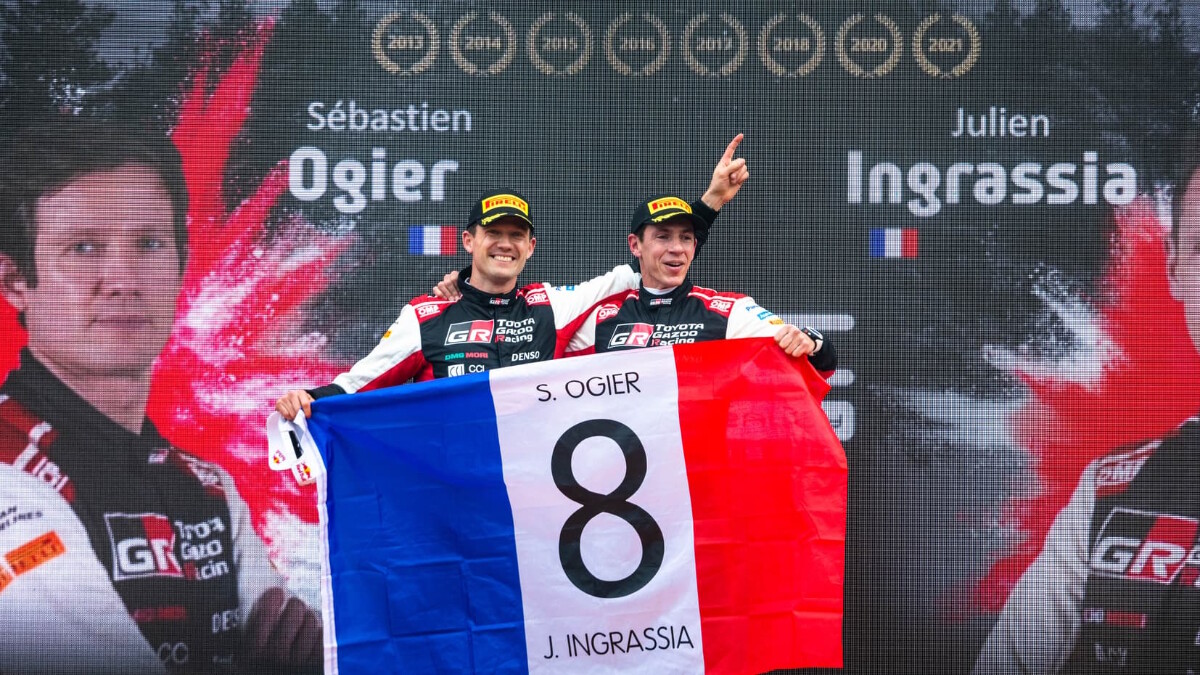 "How can you say that already?! The season hasn't started yet!" Calm down, the result isn't being fixed: Reigning champion Sebastien Ogier is cutting his rally commitments back for 2022, which means the title will change hands at the end of the season.
WRC 2019 champ Ott Tanak and his Hyundai teammate Neuville will have their eyes firmly fixed on the big prize, as will Britain's Elfyn Evans: The Welshman has finished runner-up in the standings for the past two years. Third time lucky?
But the reality is—with new regs and new cars—2022 could be anyone's year. All eyes on Monte Carlo for the curtain-raiser...
NOTE: This article first appeared on TopGear.com. Minor edits have been made.
Top Gear Philippines is now on Quento! Click here to download the app and enjoy more articles and videos from Top Gear Philippines and your favorite websites.