Several decades ago, the US government proclaimed the 11th of February as National Inventors' Day. The special occasion coincides with the day renowned inventor Thomas Edison was born.
In line with this, Nissan has released illustrations of 10 of its current US patents. The selected patents range from parking aids and safety alert systems all the way to air-cooled tillers. If you want your daily dose of fun facts—we honestly found them fun to read—then scroll on through.
1) Rear door alert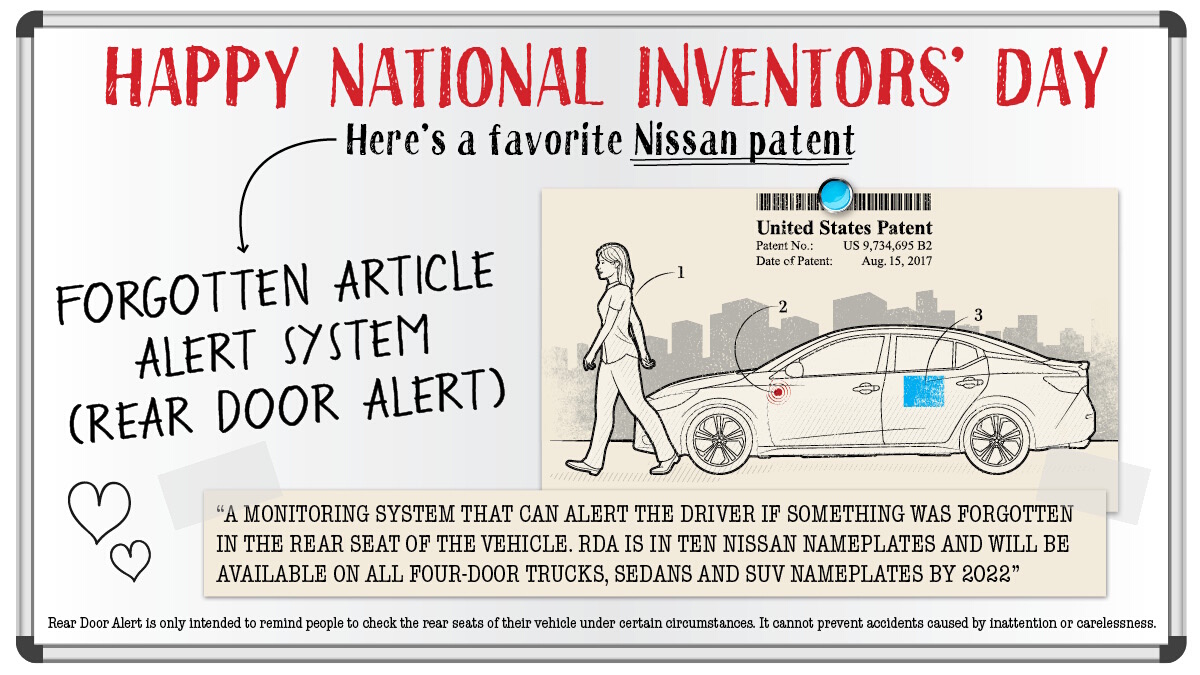 First up is the Rear Door Alert, otherwise known as the Forgotten Article Alert System. Every once in a while, we unintentionally leave something—or, God forbid, someone—in the backseat, and Nissan's tech will tell us in case this happens. This will come in handy especially for some of the forgetful ones out there.
Continue reading below ↓
Recommended Videos
2) Reconfigurable cargo area floor panels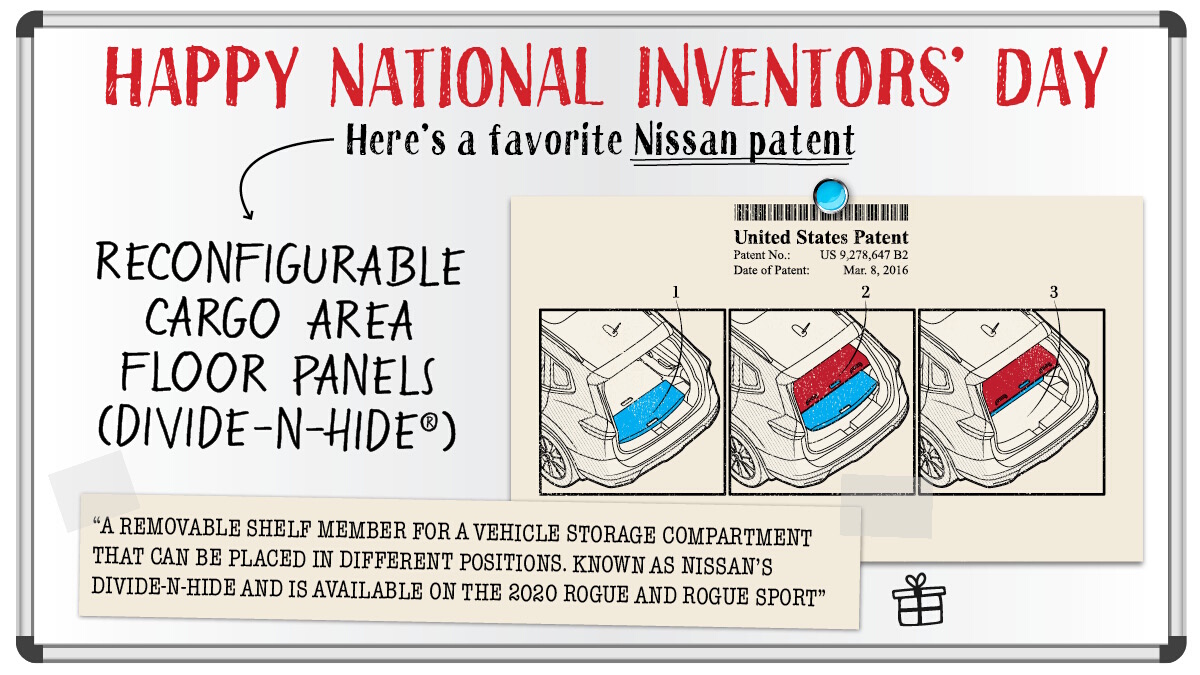 Loading a lot of stuff into the cargo area, no matter how big that space is, often feels like a game of Tetris. Nissan has addressed that problem by devising reconfigurable floor panels that it fondly calls the Divide-N-Hide.
3) Trailer brake operation from steering wheel
If you own any of the newer Nissan Titan models, then you're probably familiar with this one, regardless of whether or not you've actually tried it out. This feature allows Nissan's truck to control the brakes of the trailer it's hauling, which can be set to either manual or automatic mode and has an adjustable boost setting to optimize brake performance.
4) Control logic for vehicle sound pedestrian systems (take-off sound)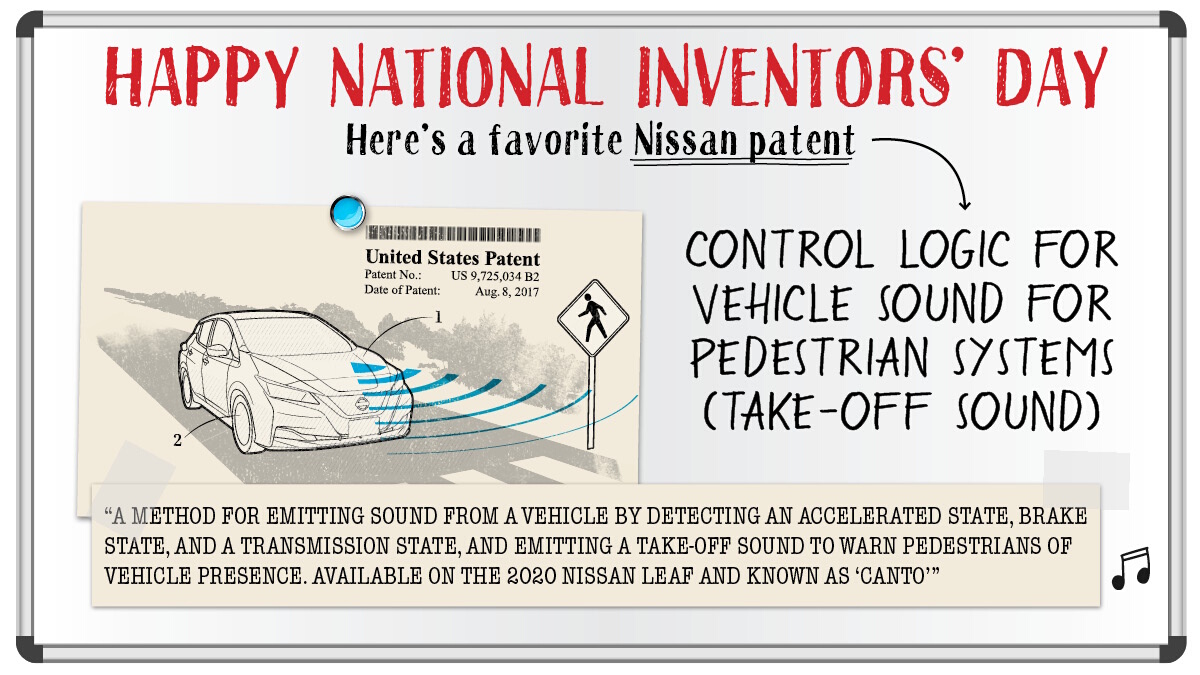 The lack of engine sounds in electric vehicles, believe it or not, actually pose a threat to pedestrians. Nissan addressed this by developing a distinct signature sound—also known as Canto—for its EVs, which helps let people know that a vehicle is nearby.
5) Hands-free voice/sonar back-door operation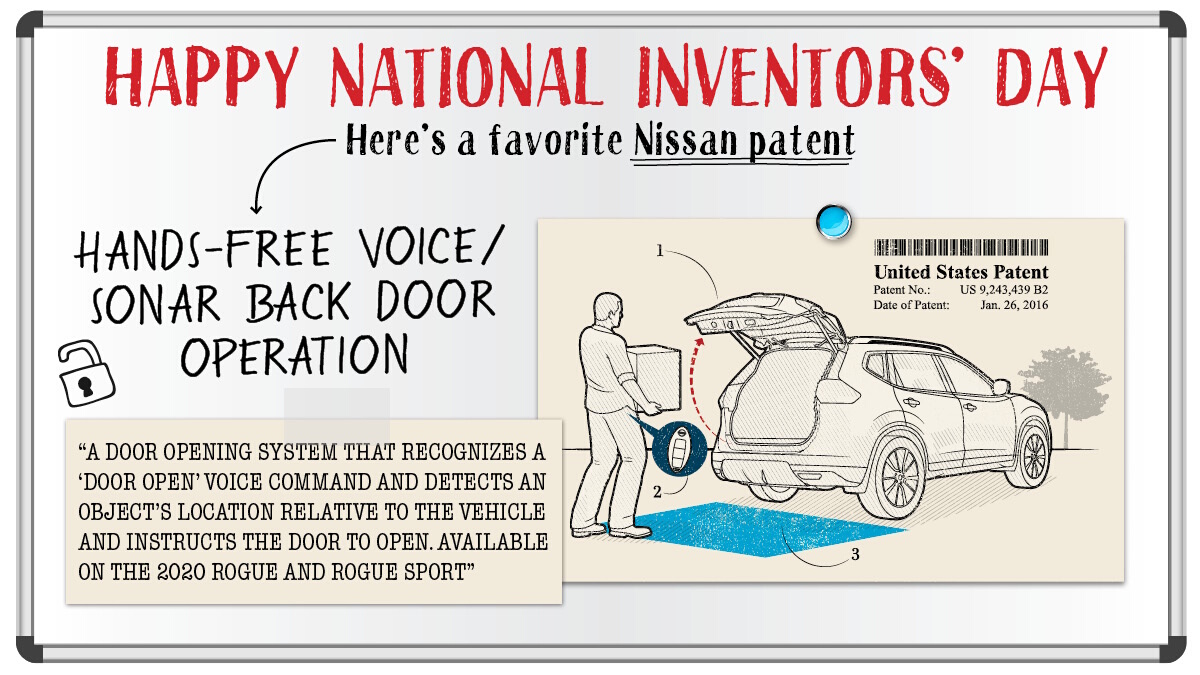 Have you seen those tailgates that open with the swing of the foot underneath the rear bumper? Well, the tailgates of some Nissans can now be opened via voice command. How's that for automatic, right?
6) Enhanced GPS lane positioning using lane-departure detection system data
The Japanese carmaker went big with its Nissan Intelligent Mobility campaign. But apart from all the safety and driver-assist features, it has also developed a new and improved navigation system that helps the car adapt to the current conditions of the surrounding vehicles along a certain route, and proactively changes the course as necessary.
7) Air-cooled steering wheel grip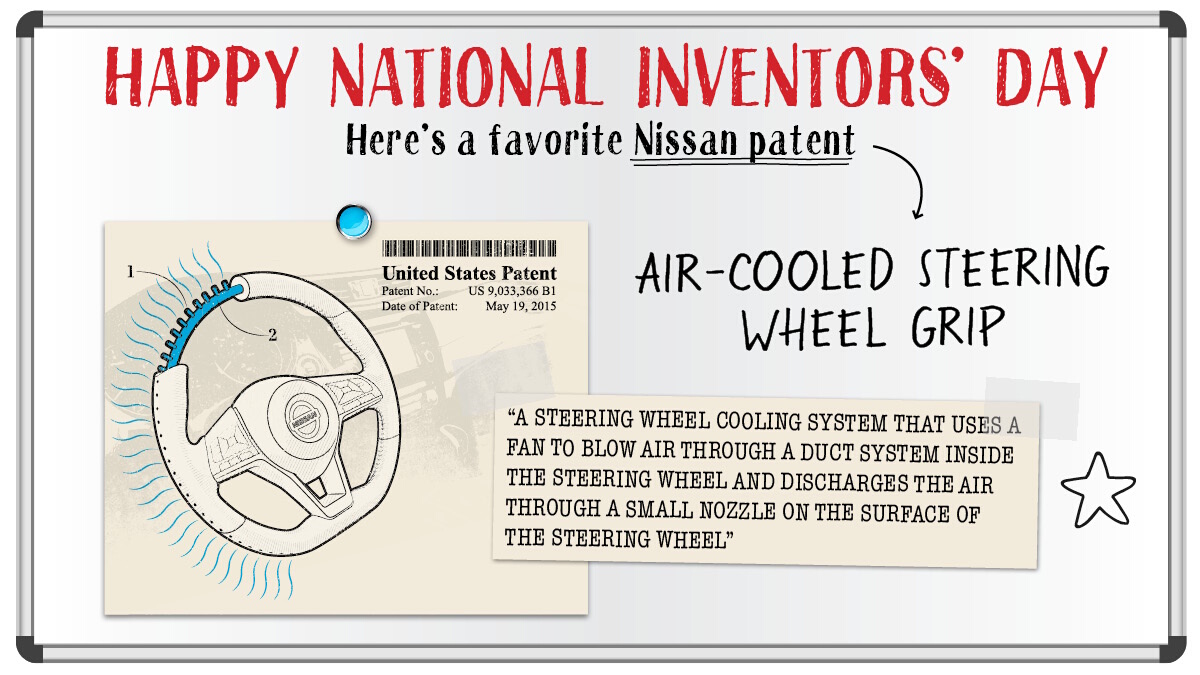 An air-cooled steering wheel. There's nothing more to say, but we're not complaining, either. This tech could be an easy fit here in the Philippines.
8) Method of detecting object distances for parking aid systems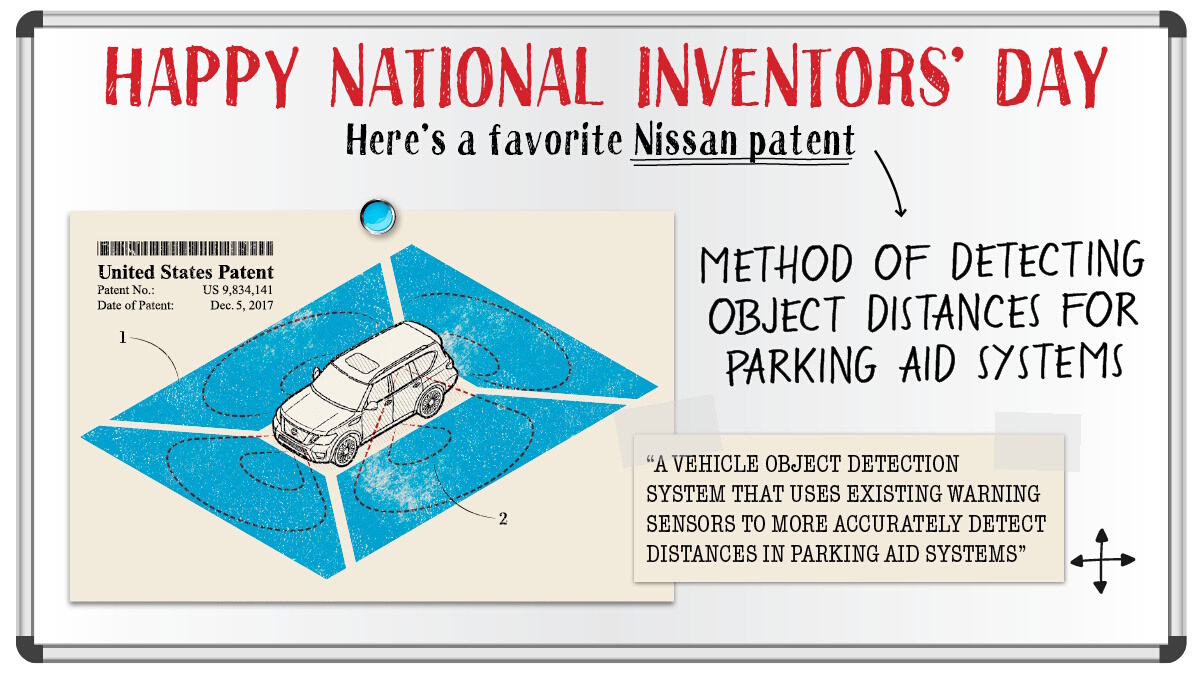 Parking-assist features have come a long way, and Nissan's vehicles now come with a more advanced system that detects nearby objects more accurately than before—perfect for drivers who've grown dependent on reversing cameras and 360-degree monitors.
9) Associating parking locations and destinations using public geotagged social data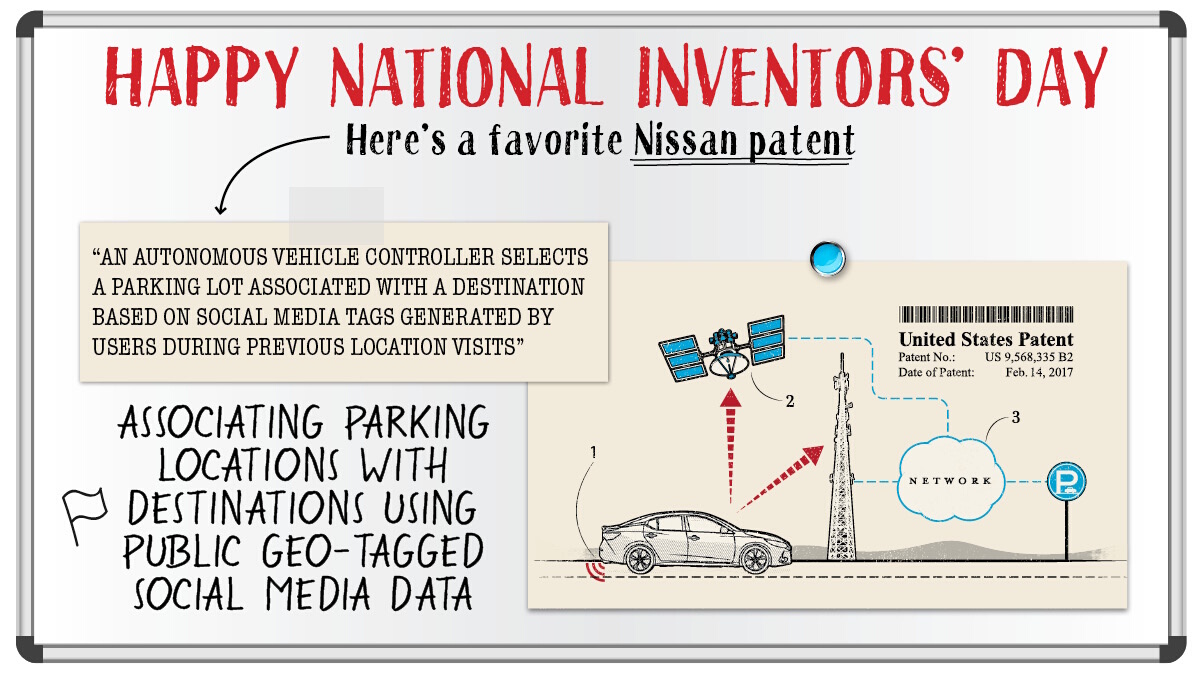 Think of a typical parking lot locator software, but instead of using in-app information, it utilizes public geotagged data from a significantly bigger database: social media.
10) Method of detecting low-height barriers in parking aid systems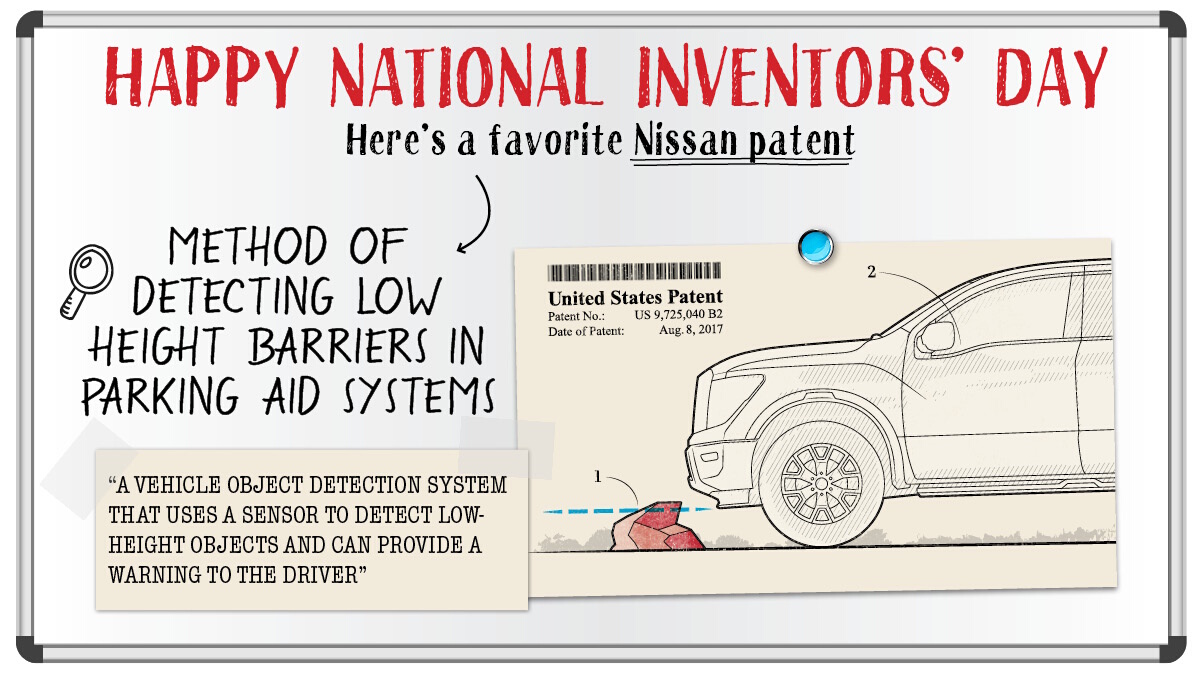 It's like we've said: Parking aid systems have really come a long way. Nissan's parking-assist features can now also detect low-height objects and signal drivers accordingly—another handy feature not just for the tech-reliant motorists, but also for those who simply need a helping hand.
What are your favorite car inventions of all time? Share them in the comments section.