What. On. Earth. Is. That.
Something quite wonderful. An early Christmas present, you might say. It is a 964-generation Porsche 911, converted by Russell Built Fabrication (RBF) to perform herculean feats of off-roadery.
The company says it is "the most capable, versatile, dual-sport air-cooled 911 on the planet."
So, it's an off-road 964?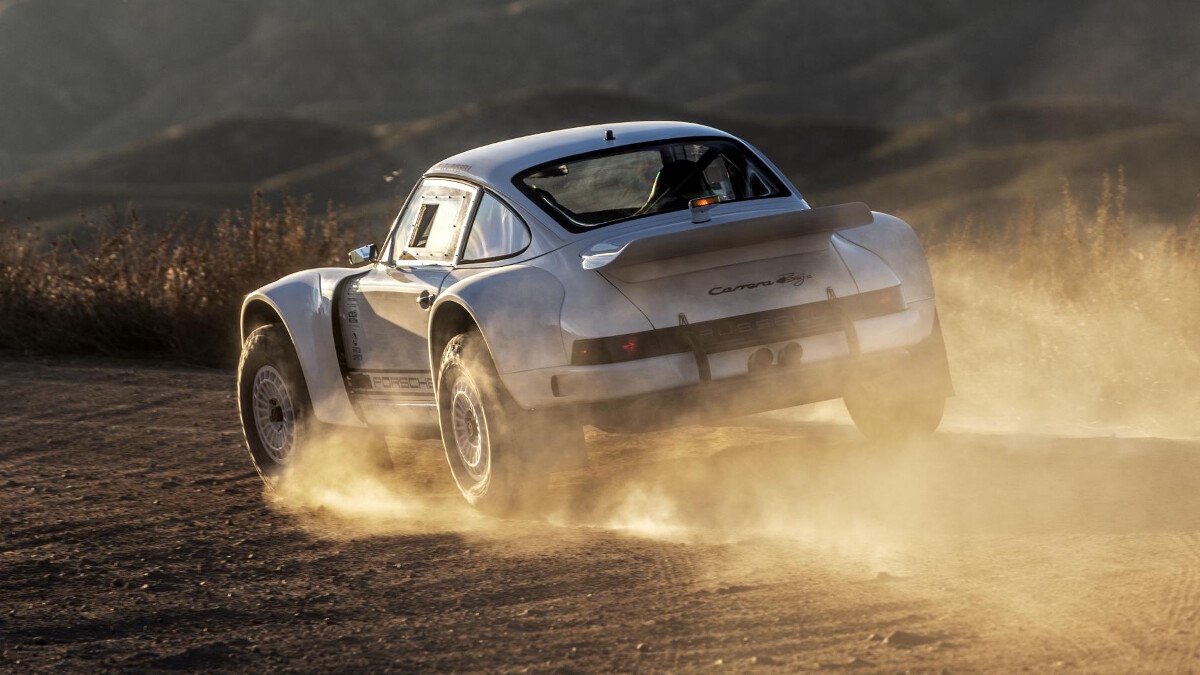 If you want it to be thus, then it shall be thus. However, RBF will also build you something that looks like this that you can use as a frickin' daily driver, or indeed a class-legal race car, or indeed "anything in between." You simply turn up, open your wallet, and speak your heart's deepest desires.
Continue reading below ↓
Recommended Videos
What have they done to it?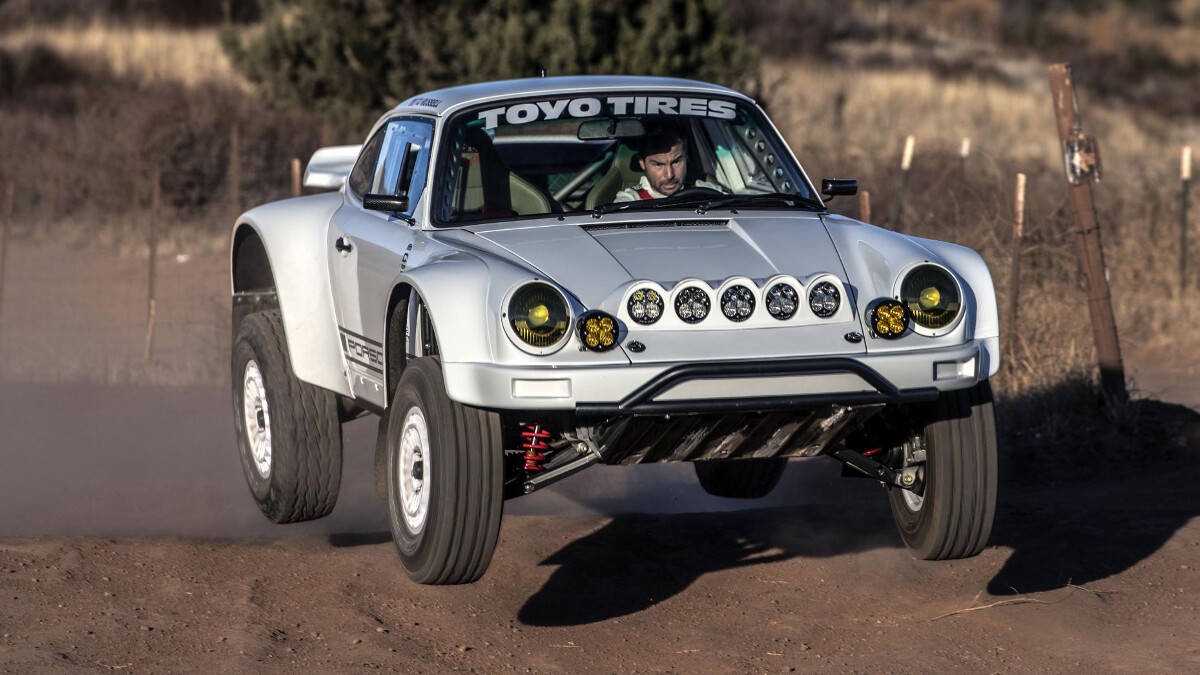 The most obvious thing you'll notice apart from its overall magnificence is that it's very, very wide. RBF has extended the track by a whopping 14 inches and stretched out the wheelbase by three inches, allowing for—says RBF—"a more balanced center of gravity and increased stability."
And then?
Some custom-built structural 'towers' are introduced at the front of the car, made from expensive-sounding materials along with custom spindles and upper and lower arms.
To this, a set of 2.5-inch three-way adjustable coilover shocks allow for 12 inches of suspension travel. Forget your lowriders, folks—you need one of these.
At the back?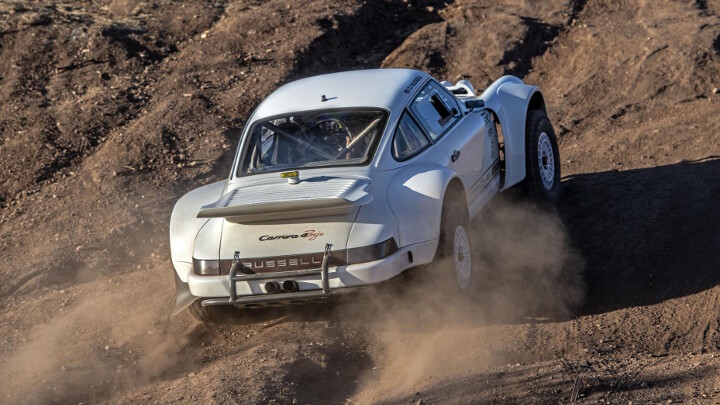 There's a "buggy-style" chromoly box plate and a tube trailing arm using the original factory "pick-up points." This is so that the "handling characteristics Porsche 911 engineers intended" remain...only here, it gets 13.5 inches of suspension travel via three-inch, three-way adjustable shocks. There's also a NASCAR rear anti-roll bar.
The body is...different also.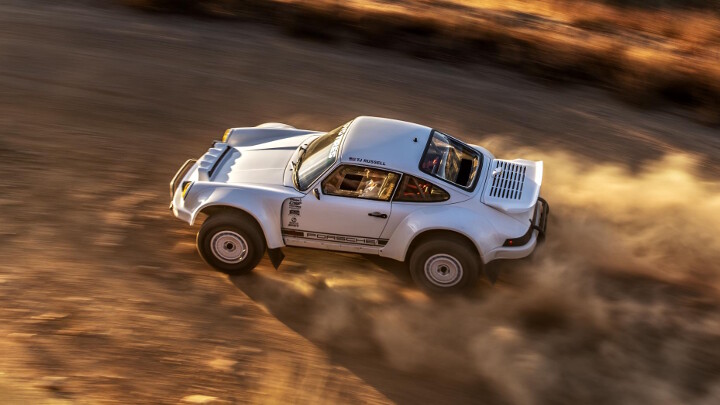 Good spot. Yes, it's indeed different. RBF's goal—a little like Redux did with the E30 M3—was to imagine something that "might have come out of the Porsche race factory had they continued their efforts in off-road racing into the '90s with the 964."
So, there are widebody arches, a rally-style hood, lightweight doors, and a lightweight roof.
Is it lightweight?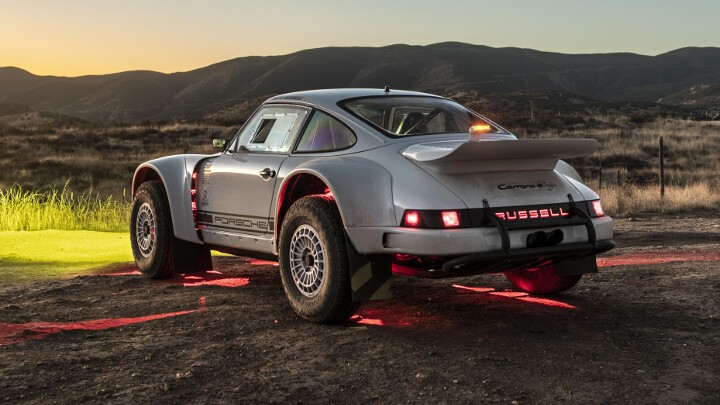 Yep. Every panel has been custom built from composite materials, and RBF has sliced over 180kg from the original 964's weight, bringing it down to 1,270kg.
That's not a lot to shift.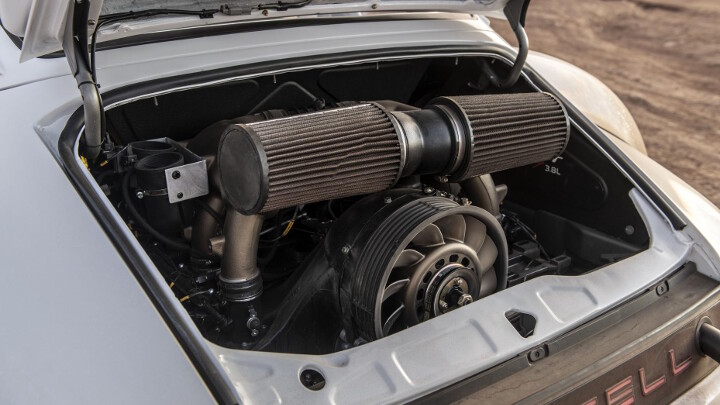 And it has a nice haymaker of an engine to help shift it along. The factory 3.6-liter engine has been enlarged to 3.8 liters, and features custom internals, new throttle bodies, and a new intake manifold. Motec handles the ECU, and it pumps out 365hp and 420Nm of torque.
Elsewhere, it's a standard Carrera C4 drivetrain, and you can choose between 2WD or 4WD.
How much?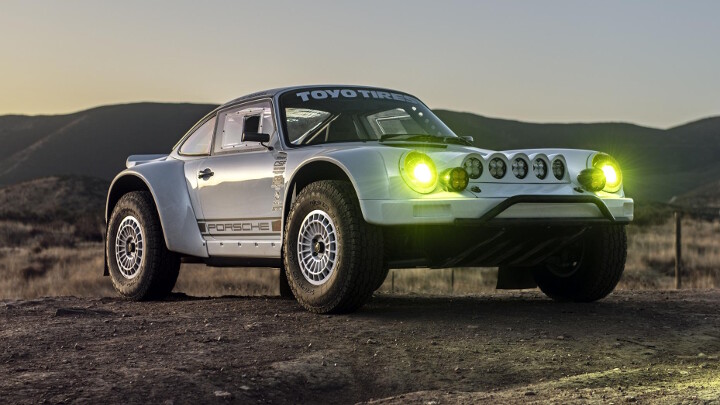 No price has been announced, but expect it to be "much."
NOTE: This article first appeared on TopGear.com. Minor edits have been made.