Last year, digital artist Alexander Imnadze piqued our interest when he put stylus to glass and digitally scribbled the Porsche GT Vision 906/917 Concept. It was a futuristic racer that mashed the iconic Porsche 907 and 917 together in a time-traveling blender. Now, he's gone and given it a buddy: an entirely unofficial futuristic race transporter.
You may remember that back in the day, Porsche used to ship its legendary 917 to the track in Mercedes 0317 'Porsche-Gulf' transporters. This is the modern take. One that looks fast enough to race itself.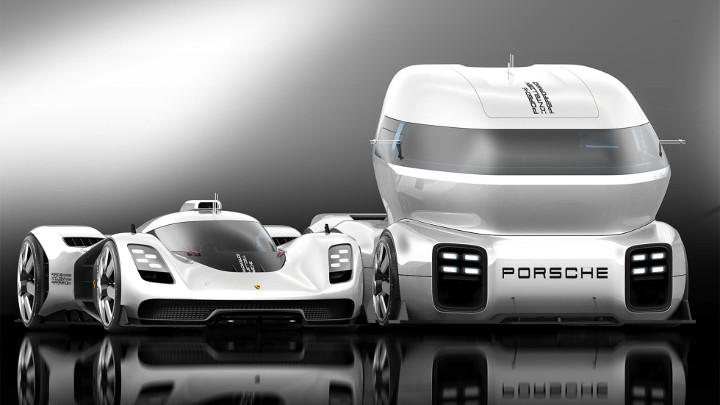 Porsche, obviously, doesn't build trucks (though we really wish they would), so this is even more of a fiction. But we're not going to let that rain on Imnadze's parade, especially with his concept looking as good as it does. With a modern glass area and wraparound screen, an aerodynamically shaped cabin, and a 918-esque full-width rear light bar above a huge diffuser and below a big spoiler, this the fastest truck we've ever seen. Plus, with 12 wheels, it should have plenty of traction.
Continue reading below ↓
Recommended Videos
Given the race transporter's styling and aesthetic, you could assume that it would be powered by electricity, just like the Tesla Semi. But remember, this exists only in Photoshop, so it could be powered by sequins and flatulence for all we know.
But would you like to see it made real? With more and more manufacturers using the digital sphere as a design testbed, it's not an impossibility.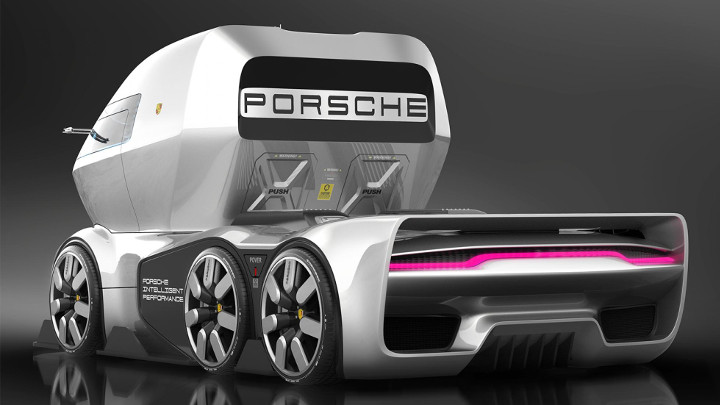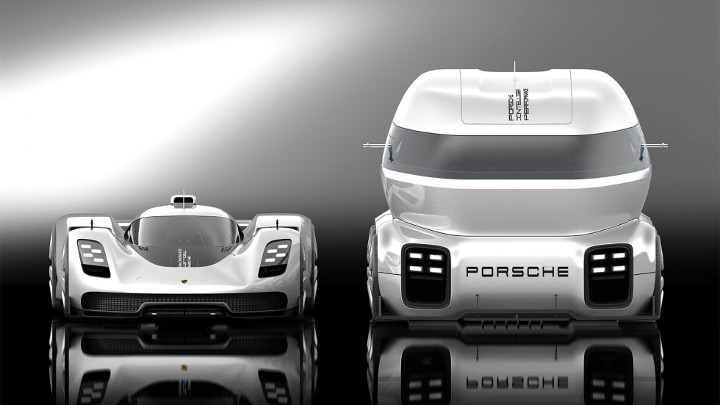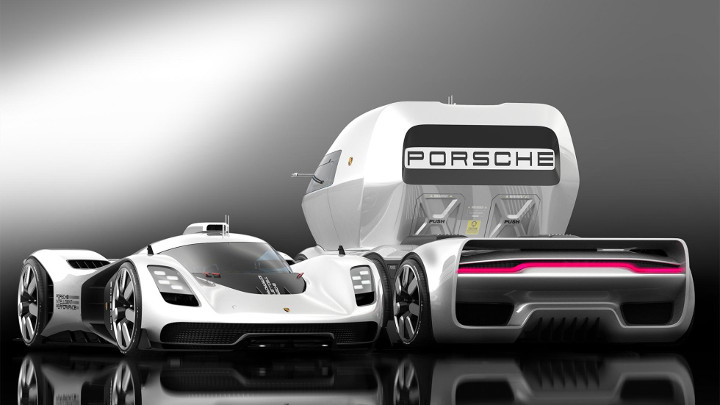 NOTE: This article first appeared on TopGear.com. Minor edits have been made.