Welcome Internet, to the R-Zentric Model 3R Evolution. Sounds like a Grand Theft Auto creation, doesn't it?
Looks like it's been through Los Santos Customs one too many times, too. But no, the R Evo is actually a track-focused Tesla Model 3 courtesy of Hong Kong-based tuners RevoZport.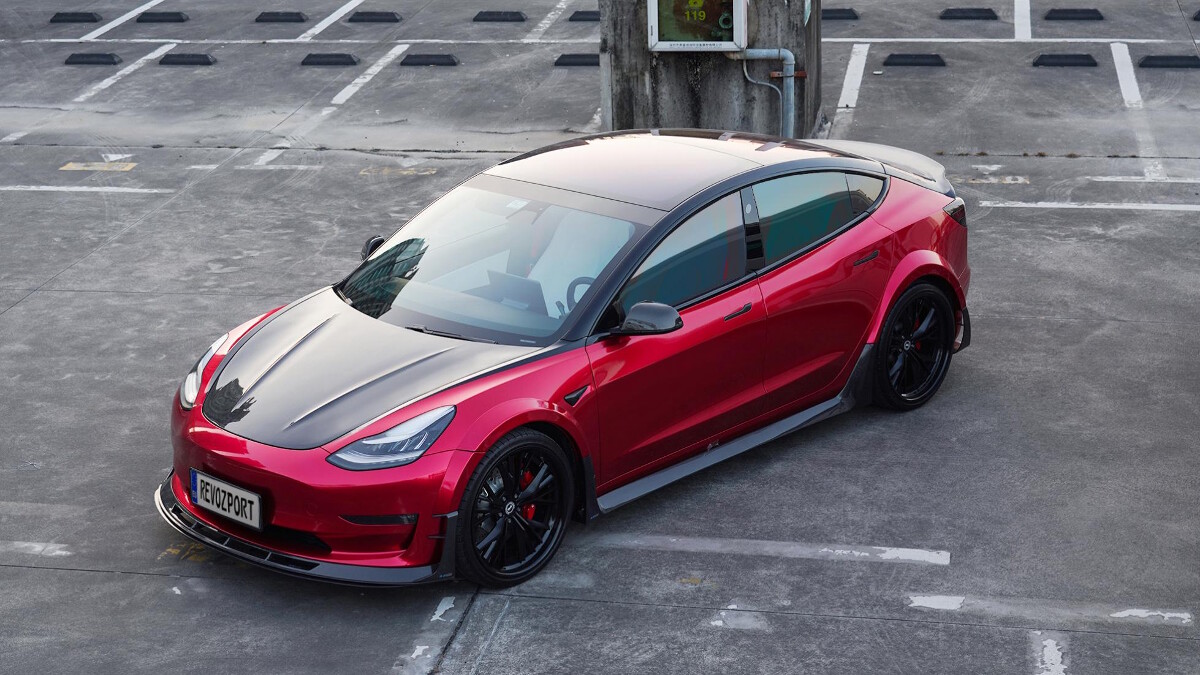 Apparently, R-Zentric is the company's EV division—working on everything from e-Golfs to LaFerraris—and now it has fitted active aero to Elon's smallest sedan. Yep, both the front splitter and the rear diffuser of that bodykit have movable panels that can switch between high-downforce and low-drag modes, depending on speed and g-force.
Continue reading below ↓
Recommended Videos
The claim is increased downforce on a track, without sacrificing range in the real world—although whether it works in reality, we're yet to find out. RevoZport isn't attaching any numbers to the R Evo just yet.
Elsewhere in the kit, there are arch extensions that widen the Model 3 by 25mm at the front and 35mm at the rear, and under them are forged RevoZport wheels clad in Michelin Pilot Super Sport tires. The standard hood and trunk are replaced with carbon-fiber pieces, too, saving 20kg.
There's no pricing announced as of yet, but given the cost of R-Zentric's other kits, it'll probably be in the region of $10,000 (P507,200). Spend a lot of time on the track in your Model 3? Interesting choice. But anyway, this might just be your next investment...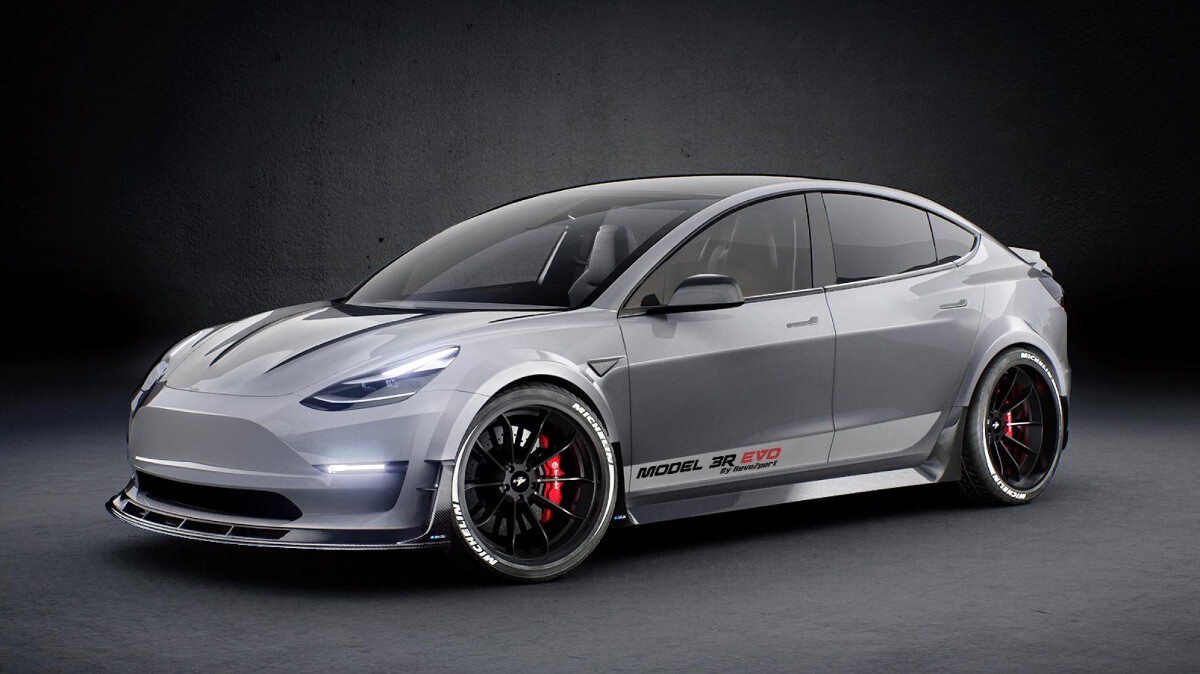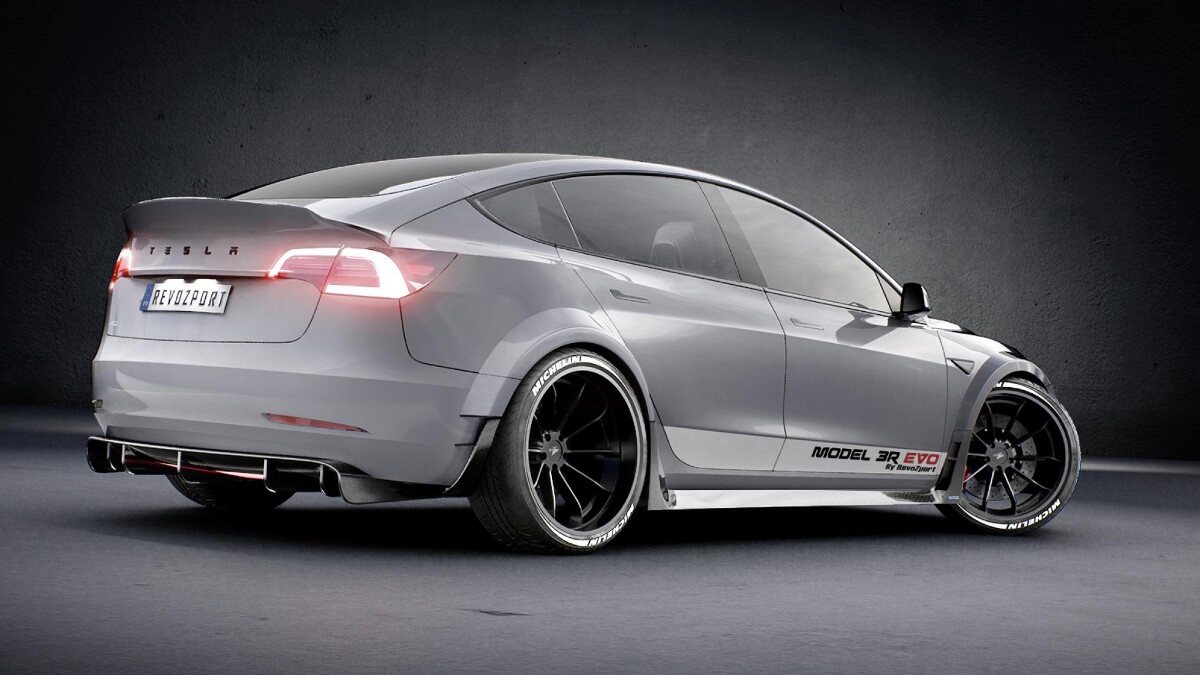 NOTE: This article first appeared on TopGear.com. Minor edits have been made.