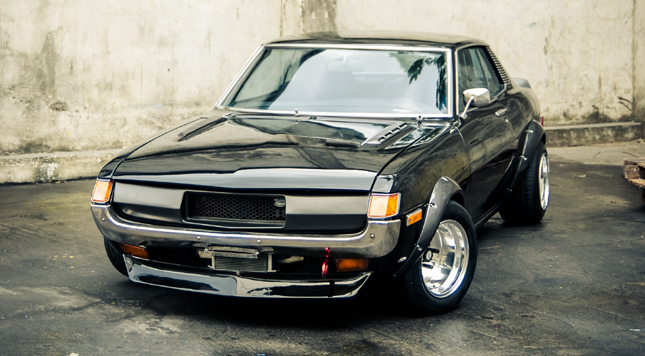 To say that the first-generation Toyota Celica made a splash when it first came out in 1971 is a huge understatement. It was a pioneer in the '70s "supercoupe market" alongside other popular models such as the Opel Manta, the Ford Capri and the Mazda RX-2, and it effectively countered the international image of Toyota as a dull car builder. Like the Sports 800 and the 2000GT before it, the Celica managed to infuse a much-needed sporty appeal into the then-emerging Toyota brand on a larger scale.
Today, first-gen Celicas are not easy to come by. Already more than four decades old, many of these mean machines have succumbed to the ravages of rust and rot. The people who are fortunate enough to be in possession of a functioning unit from this era know that they have a keeper.
Angel Santiago is one of these lucky few, and for him, it's a dream come true. He fell in love with the nameplate when he was in high school, and he has fantasized about owning one since then. He has had other cars, of course, but the obsession with the Celica remained. So upon finding one at a friend's shop, he bought it even though it was almost in a state of decomposition. Angel realized it was his best opportunity to get his hands on the one car he had been wanting for so long. He knew he would have to invest a lot of his time and effort to restoring the beat-up Toyota. But for any classic-car guy, there's nothing more satisfying than putting it all together.
Continue reading below ↓
Recommended Videos
What you see here is the fruit of that labor. Basically, Angel has sourced parts from abroad, scoured Internet forums for information, joined car groups, and done everything in his power to get the hunk of metal back to its former glory. In the process, he has amassed a large amount of spare parts for his Celica, including assorted grilles and emblems, spoilers, other period-correct pieces, and even four sets of wheels. You never know when these things will completely disappear from the face of the earth, right?
While Angel had initially wanted to restore his Celica to show-car condition, the vision changed midway through the project. "In the middle of the build, I decided to give it a race look: bucket seats, four-point seatbelts, roll cage, and all that," he shares. "The idea of the car being only for shows changed. To honor the car, I wanted it to be a retro-racer instead. I felt I had invested too much in it, so why would I let it just sit in the garage? Might as well use it. Form and function, as the best in the industry would say."
And that's how the car came to sport fender flares, skirts and wide tires, giving it a track-ready stance. Under the hood, a beefy Toyota 18R-G engine, supplemented by twin Weber 45s, delivers just enough power to the custom wheels. More than anything, however, full coilovers and a limited-slip differential give this Celica a handling advantage when it does laps around the track.
Though he enjoys driving his Celica, Angel likewise enjoys watching it from the trackside. He lets skilled drivers and his most trusted friends drive his car so he can appreciate it in motion and see if anything is off about it. The second and third opinions from those who are allowed to drive it are valued, allowing Angel to collect feedback on how to further tweak the car to perfection.
On top of the work he has done, Angel still has plans to fix the car's interior--redo the sidings, replace the firewall with phenolic material...that sort of thing. But his Celica has come a long way. From being a piece of junk, the car is now a proud specimen that allows both driver and spectator to time-travel back to an era of automotive excellence.
Photos by Ian Magbanua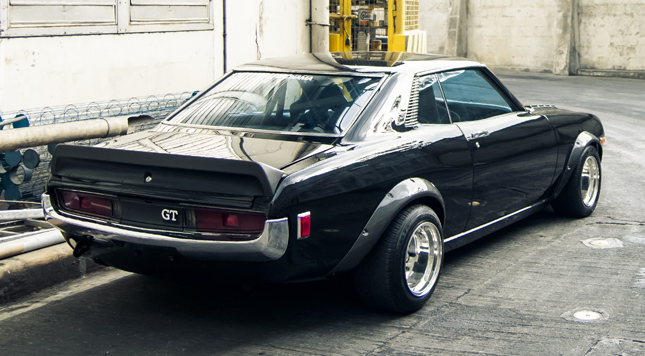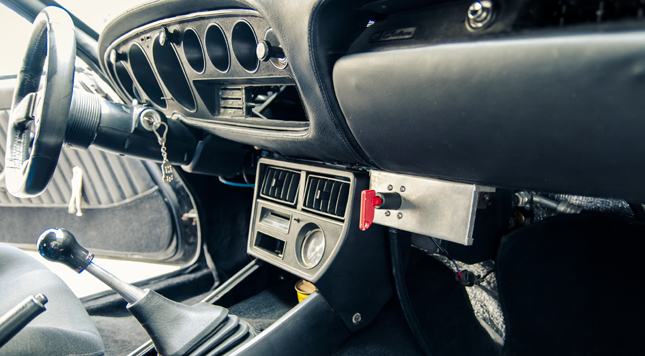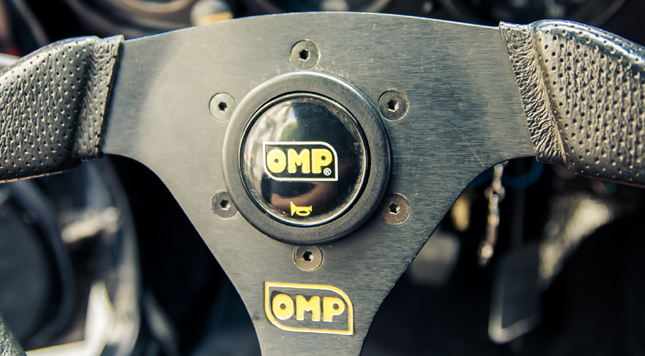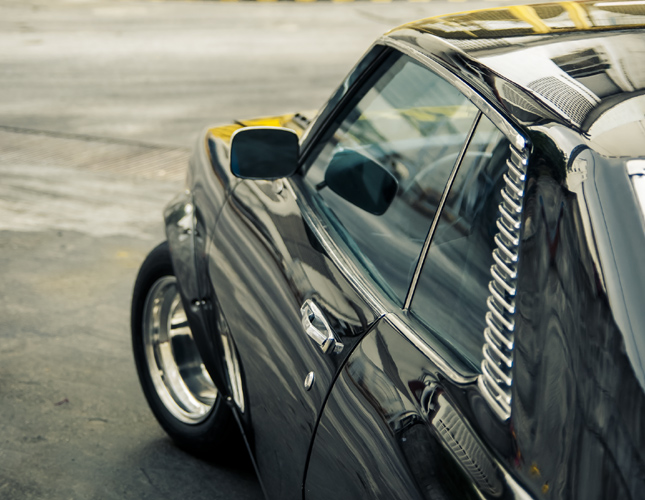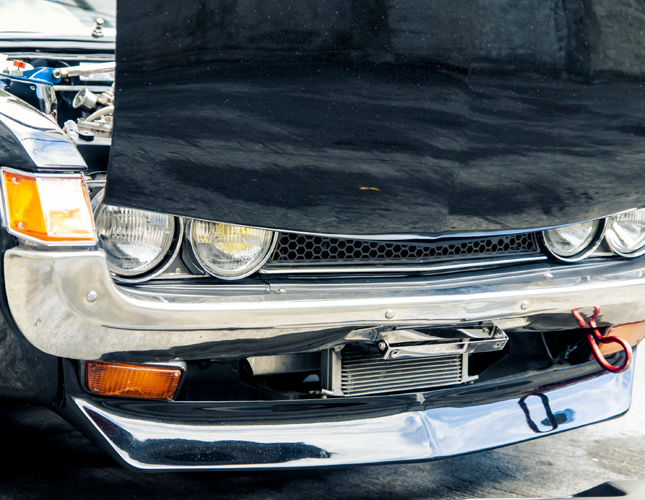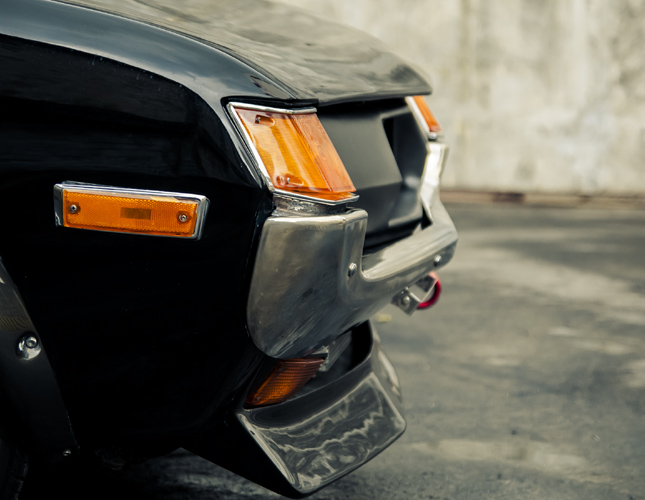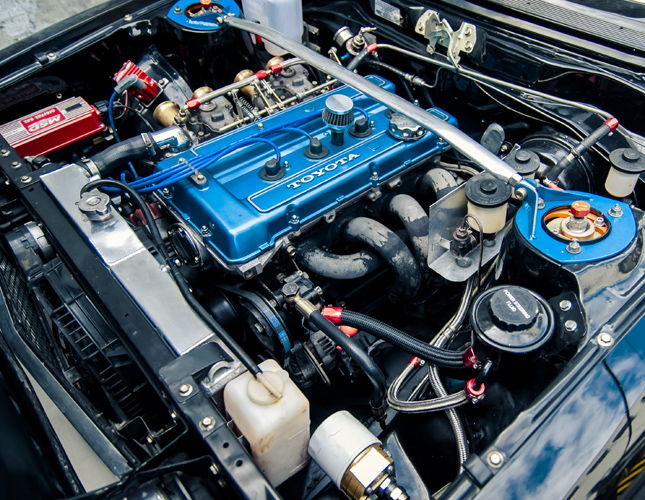 NOTE: This article originally appeared in Top Gear Philippines' August 2014 issue.