Only 12 Bentley Bacalars will ever be built for customers paying £1.5 million (P93.4 million) each for the privilege. A few more Bacalars may well exist: styling bucks and the yellow 'show car,' plus a prototype or two that prowl VW's Ehra-Lessien and Nardo test tracks, before being squirreled away in a storage unit, or unceremoniously squashed.
So, the chance to specify one of your very own is an opportunity to be grasped robustly, and then wrung out for all its worth. When Bentley's UK headquarters sent me an email asking if anyone from Top Gear would like to go through the process of configuring a Bacalar, I completely forgot to forward it on to my colleagues and accidentally booked myself in for possibly the most fun it's possible to have on a video conference call. Whoops.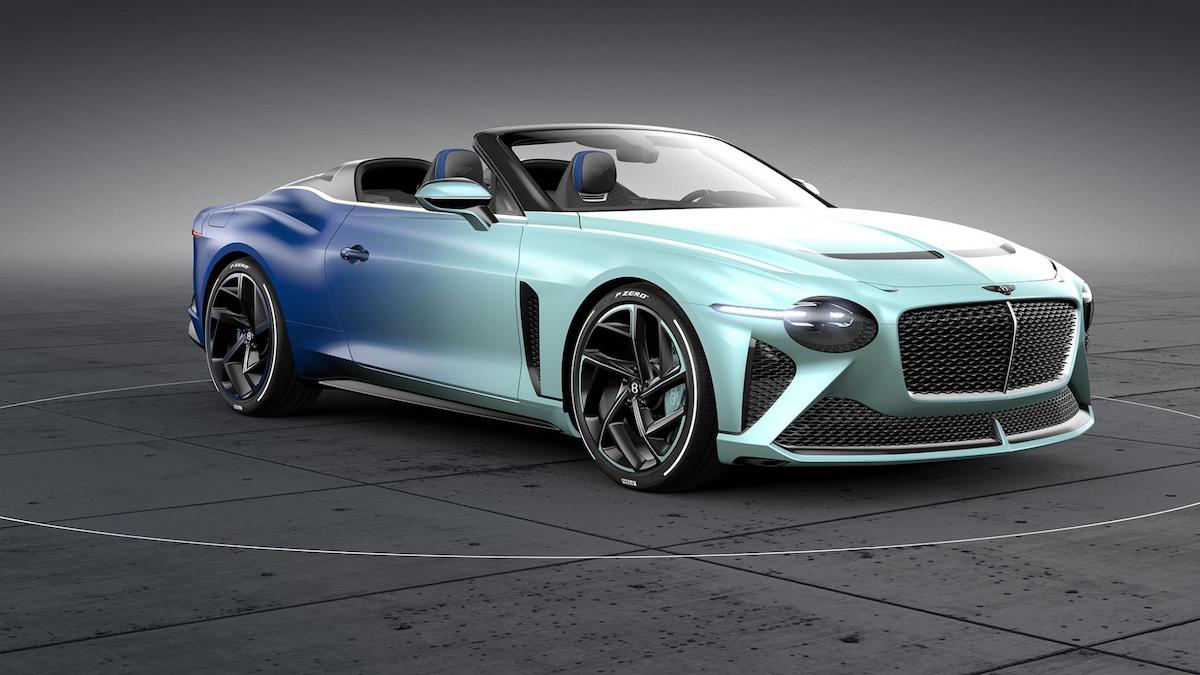 ADVERTISEMENT - CONTINUE READING BELOW ↓
Sensibly, Bentley did not simply let a fool with the artistic ability of a chopstick loose on its extremely powerful and detailed Bacalar visualizer without supervision. So, advising me gently in the direction of tasteful decisions was John Paul 'JP' Gregory (boss of exterior design), Darren Day (boss of interior design), and Maria Mulder (head of color and trim). And yep, despite that wealth of expertise, I came up with this.
Bentley Mulliner's configurator is fundamentally the same as the free-for-all one you can have a play with on the main Bentley website, while attempting to make the Bentayga look graceful. You choose a color, whether you want wood or carbon or metal trim, maybe play about with the grille finish.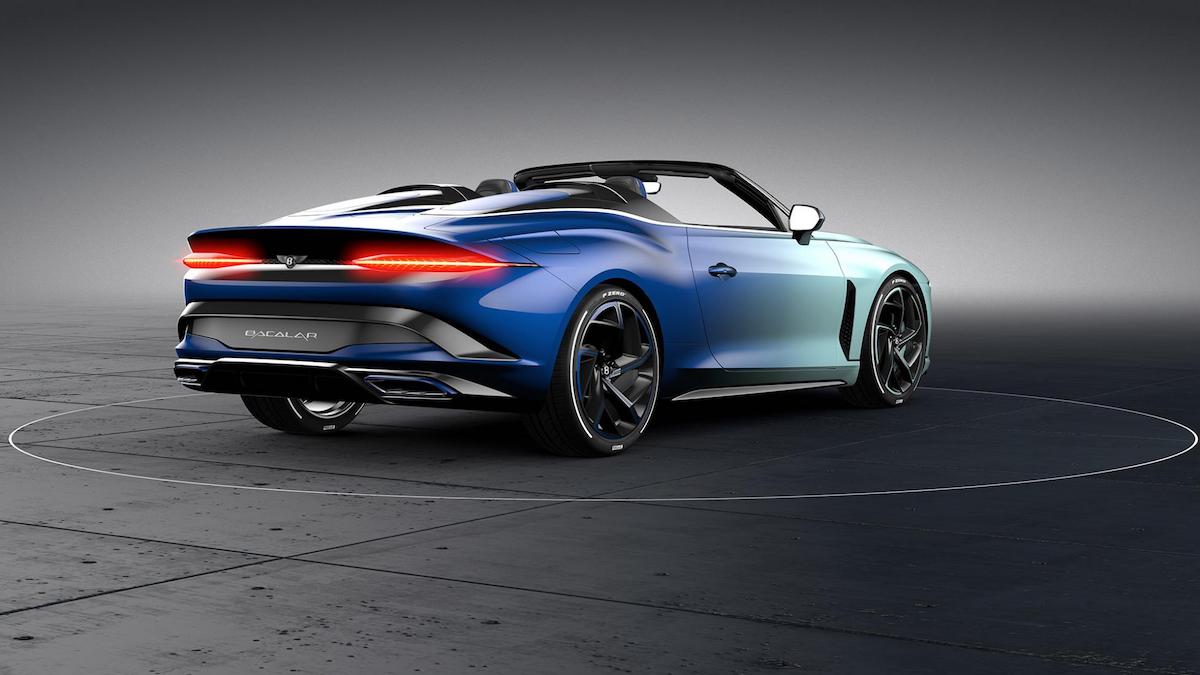 ADVERTISEMENT - CONTINUE READING BELOW ↓
Recommended Videos
There are two main differences. One is the detail: The virtual 'camera' can zoom in so far, so crisply, in an infinite set of positions, that you can detect the weave of the carbon fiber on the seatbacks. Spot the grain in the leather. Count the treadblocks on the tires. It's fanatically intricate.
The other change is the choice. When spec'ing a Bacalar, you don't get a set of colors. There's not a black, a green, a red, and so on. It's not even Bentley's usual palette of subtle shades and hues. If you're laying down the sort of cash that'd buy you 10 Continental GTCs, you get the entire spectrum. The full rainbow. You think Netflix gives you choice anxiety? Try this. Decide the color—any color—and then it's up to Bentley Mulliner to go away and actually concoct it, then get it to match across panels, leathers, and trim.
ADVERTISEMENT - CONTINUE READING BELOW ↓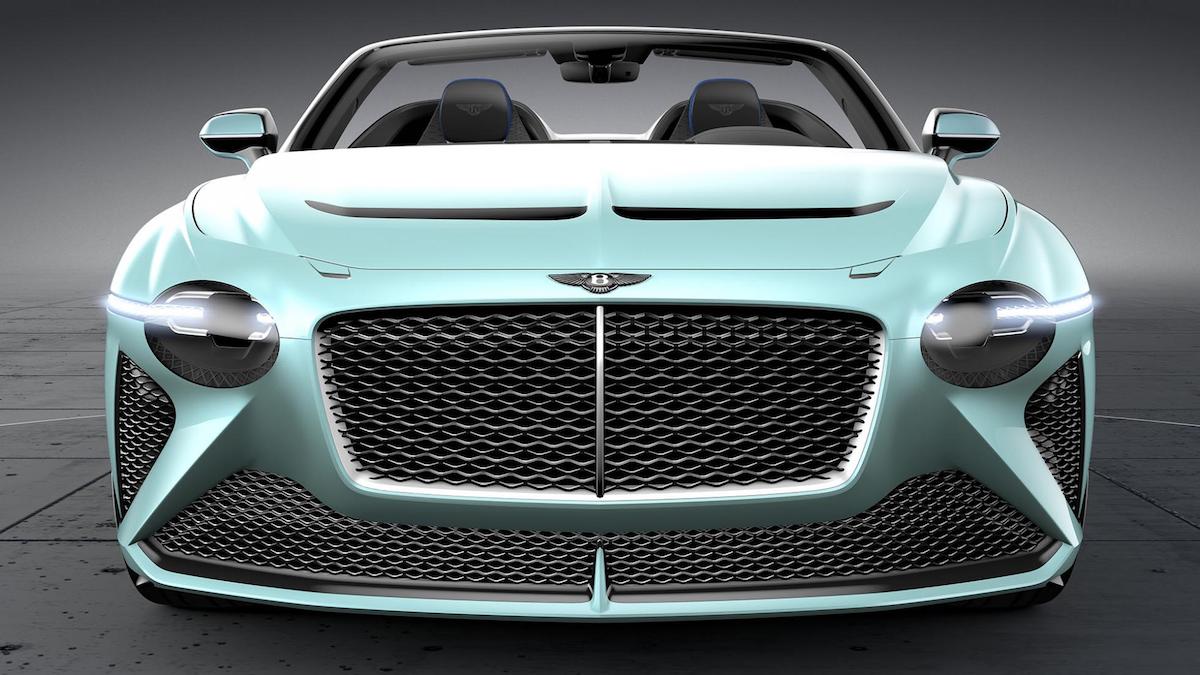 For expediency, we began with the blue-and-yellow 'Menlo' themed Bacalar that Bentley showed off last month. I didn't want to default to a nice, easy British Racing Green with tan leather. Of course that would work fine. I wasn't bothered by a 'murdered-out' black-on-black-with-black concoction. And Bentley's own show car already did the Skittles color thing with its purple-flecked yellow coachwork. So, we started with a blue. Appropriate, since the Bacalar is named after a particularly iridescent lake in Mexico.
ADVERTISEMENT - CONTINUE READING BELOW ↓
After about half an hour, we had a Bacalar in a tasteful shade of royal blue, Pirelli print on the rubber (in a modern evocation of whitewall tires), and we had experimented with the 5,000-year-old riverwood trim inside. It was all very respectable and safe, which must've irked maverick exterior design chief Gregory, who insisted we did something...madder. How about a two-tone color split?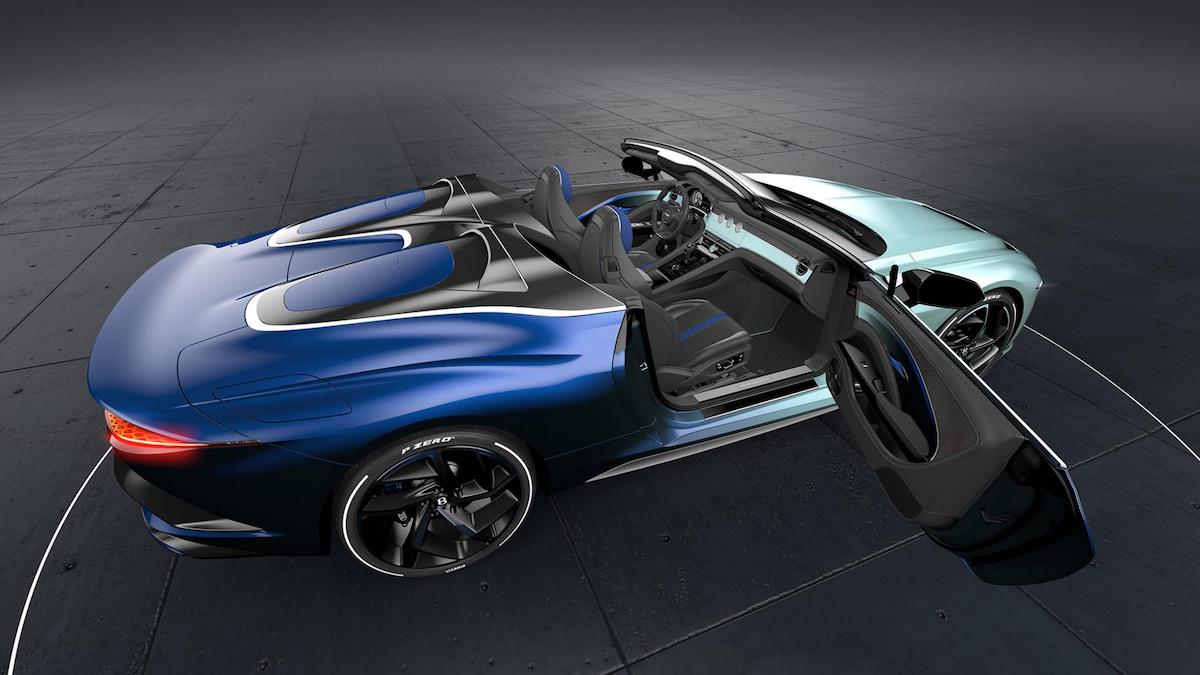 ADVERTISEMENT - CONTINUE READING BELOW ↓
I misinterpreted this. I thought this would involve flip-flop paint popular on TVRs in the late '90s. I thought this would look naff. But Bentley's design dream team knew better. What Gregory had in mind was two distinct colors split front-to-back on the bodywork. Locating the 'join' between the colors on the door panels made this feasible for production—if a customer sees Top Gear's design and fancies making it for real, it's apparently far easier (or rather, slightly less of a giant pain in the factory's backside) to merge the colors on a wieldy panel like a doorskin, instead of on the massive, sculpted rear haunch. Clever.
So, up front, a dash of minty-fresh 'Light Aqua'—an exclusive hue from Mulliner. You'll note I've matched the wheel highlights and even the brake calipers to the different blues, and continued that theme on the veneer inside. Proud of that bit. And props to interior design boss Day, who astutely noted the livery gives the car an impression of velocity, "as if the paint's been peeled off the front by the speed, and run to the back of the car."
ADVERTISEMENT - CONTINUE READING BELOW ↓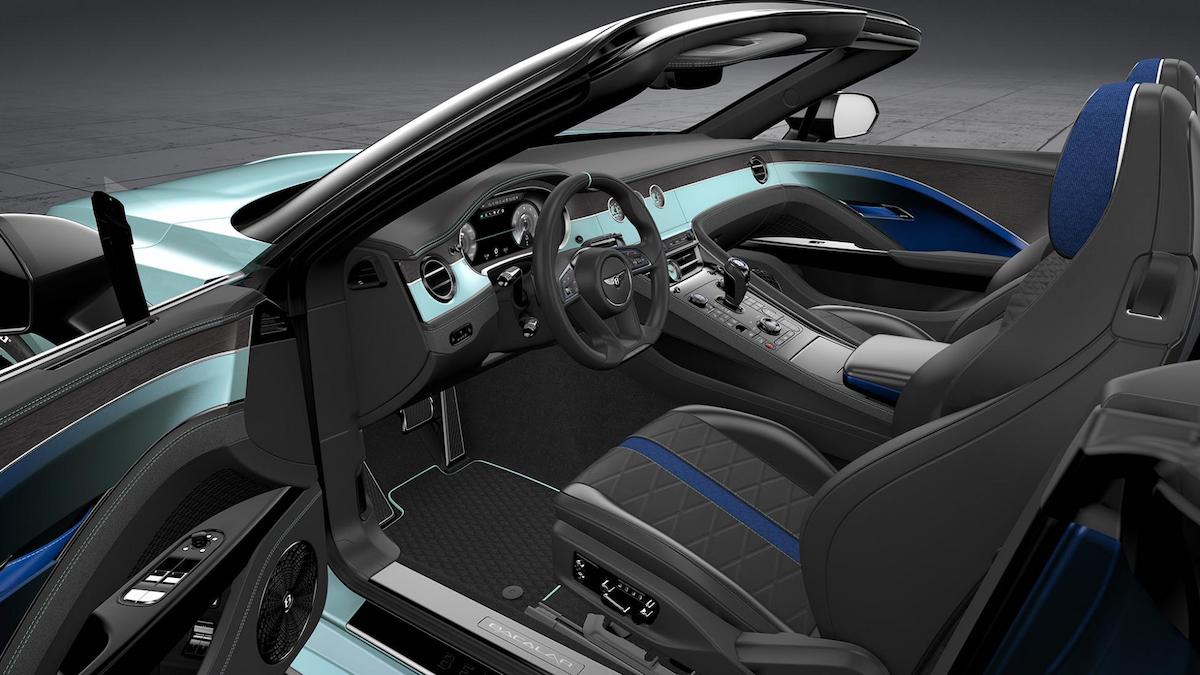 Even the switchgear can and has been tweaked multiple times. 'Black satin' finish, with blue inserts around the non-rotating centers of the knobs that control cabin temperature and entertainment volume. You could, if you choose, have each button's insert in a different color. The mind boggles.
ADVERTISEMENT - CONTINUE READING BELOW ↓
And could outlandish specs like this rapidly be a notion of the past? As I leafed through yet more cyber-swatches, Mulder explained that the coronavirus crisis is already having an effect on how owners want their cars to appear. Bentley's seeing an upsurge in desire for whites and grays, to subliminally portray an air of clinical cleanliness. That's the best motoring factoid I've heard in 2020.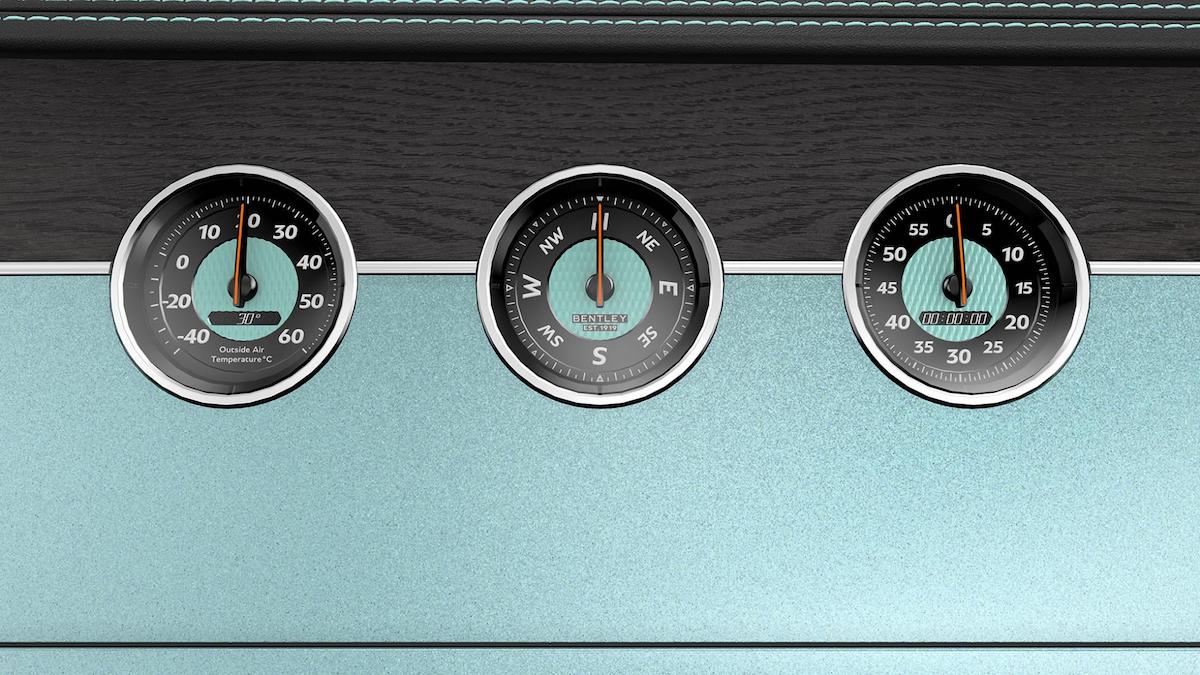 ADVERTISEMENT - CONTINUE READING BELOW ↓
Now, I went a bit over the top with this in the name of having some fun with a highly specialized piece of software and some individuals with a much keener eye for trends and taste than myself. And yet...I rather like this result. It's part dubiously-alcoholic beach cocktail, part-Falken Racing car.
Internet, there's nothing here that couldn't exist. Nothing that Bentley wouldn't do. It'd be brain-teasing to create, not to mention eye-wateringly expensive. But it's all possible in the Mulliner box of tricks. Luckily for Bentley, all 15 are already sold, and being spec'd for real.
Now, here are a few extra pictures to enjoy.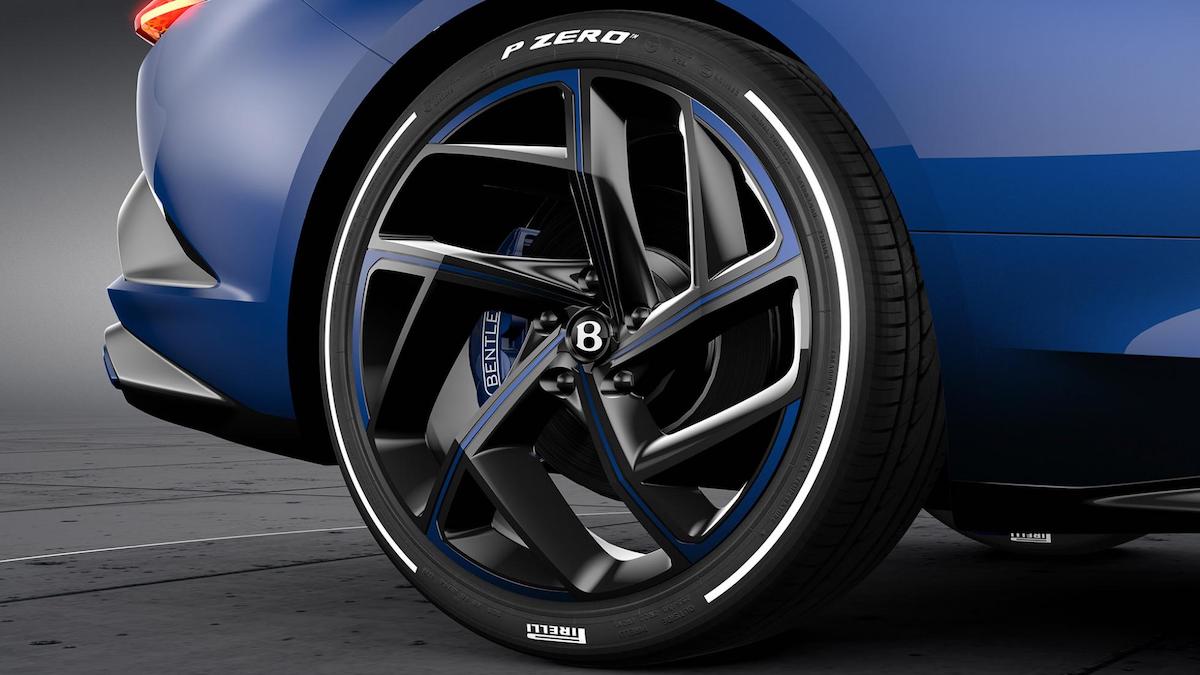 ADVERTISEMENT - CONTINUE READING BELOW ↓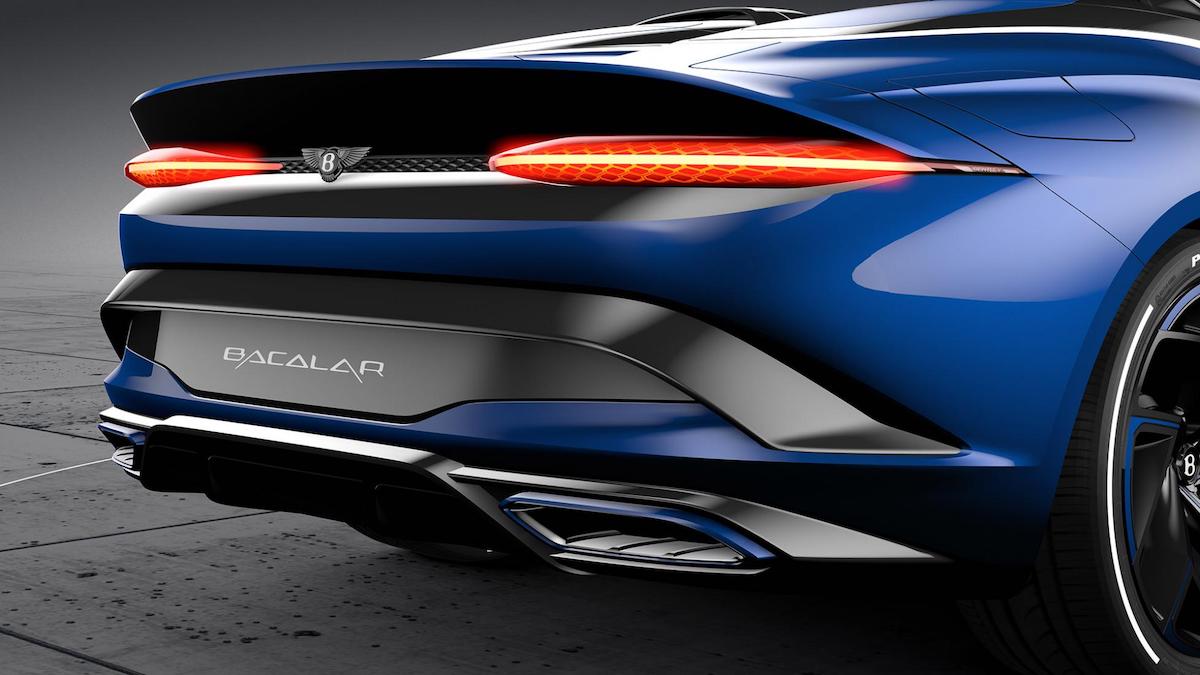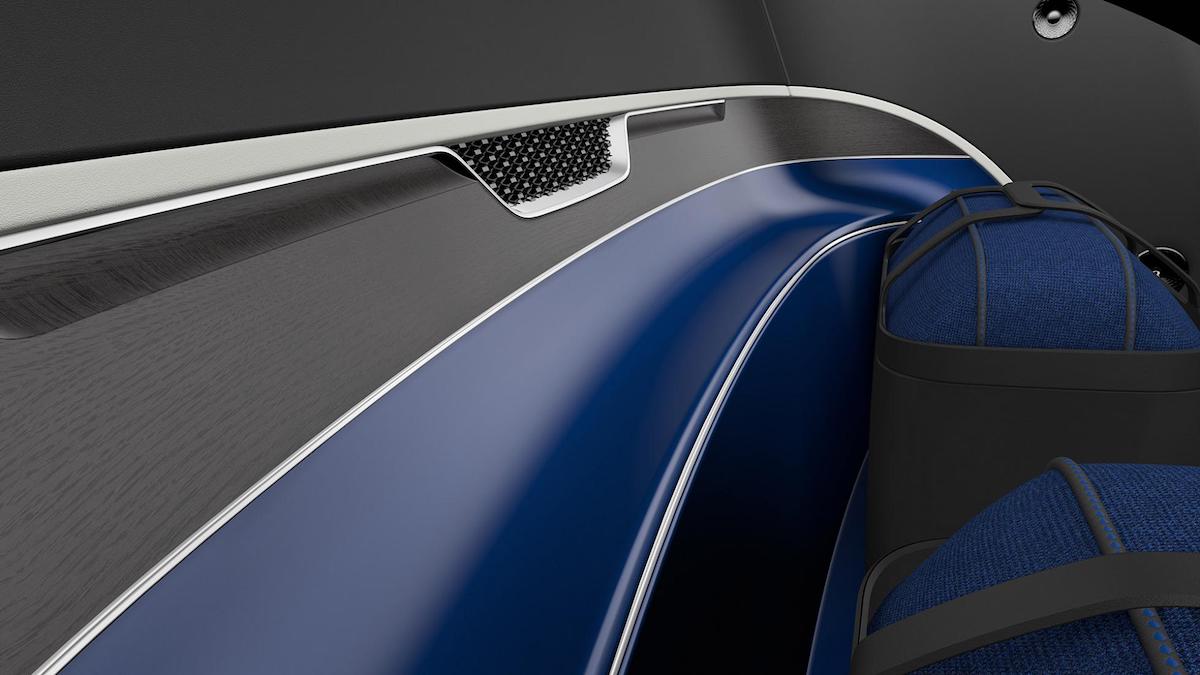 ADVERTISEMENT - CONTINUE READING BELOW ↓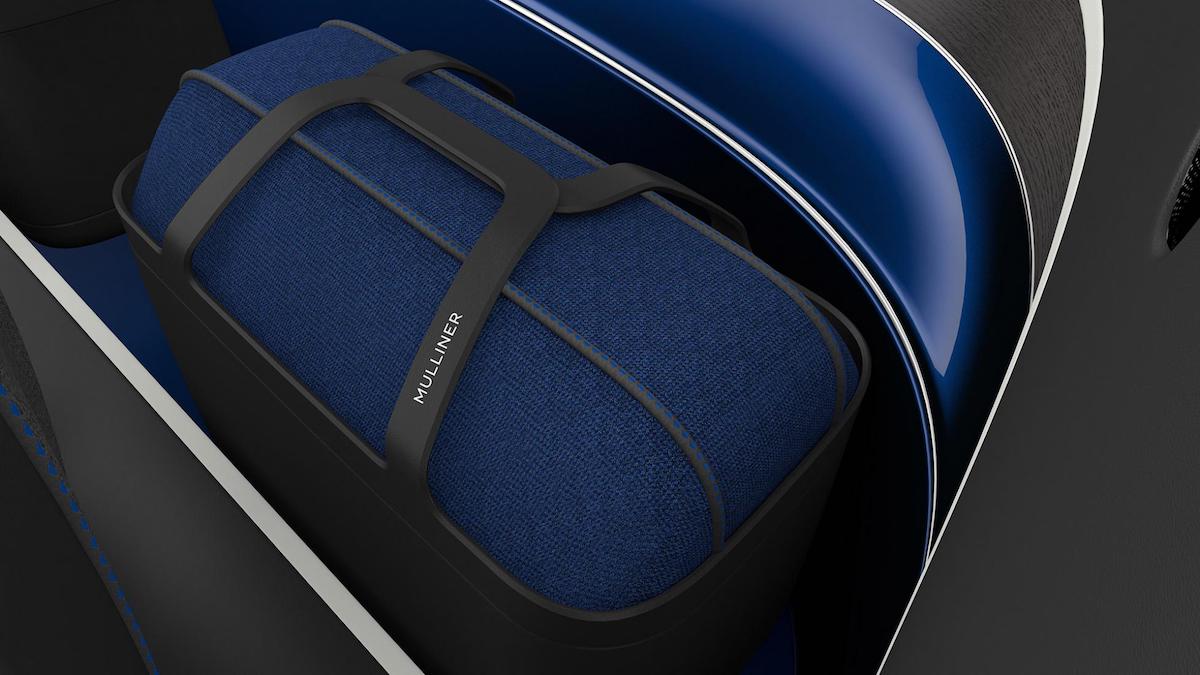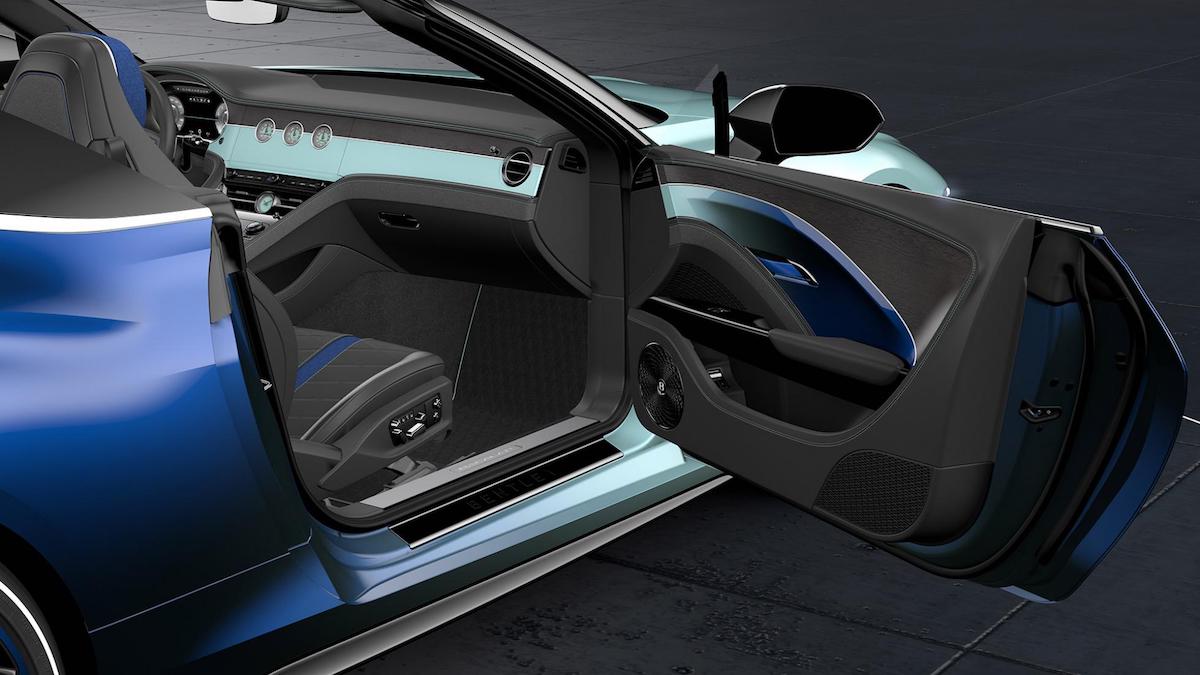 ADVERTISEMENT - CONTINUE READING BELOW ↓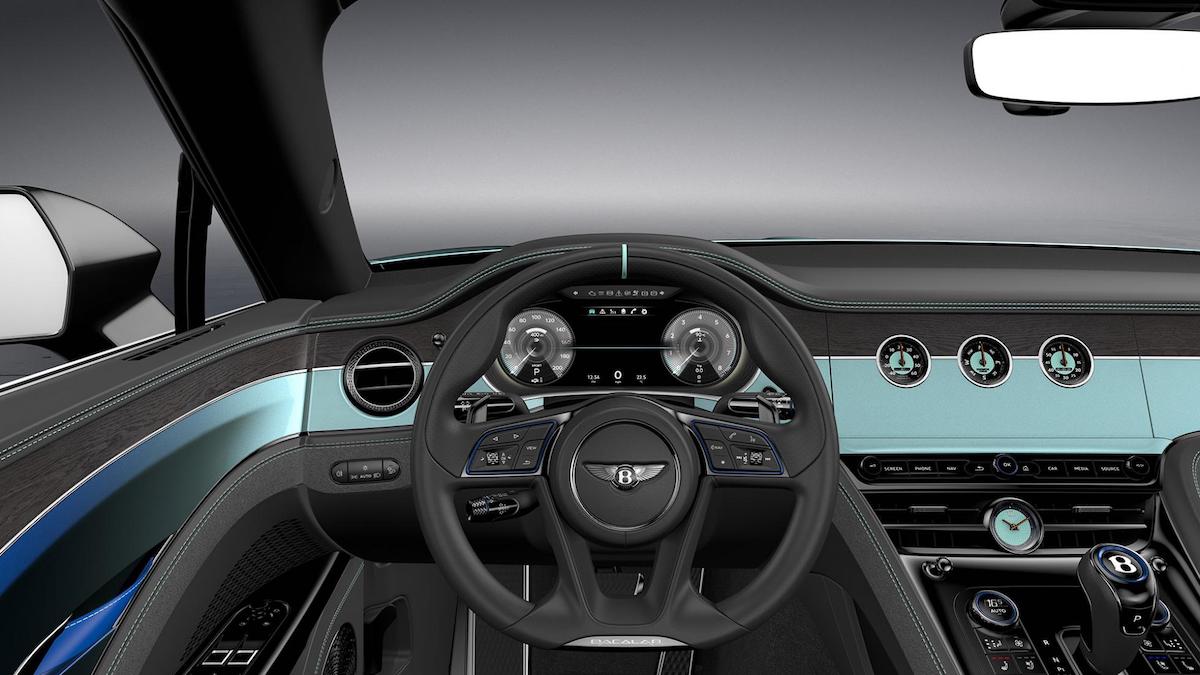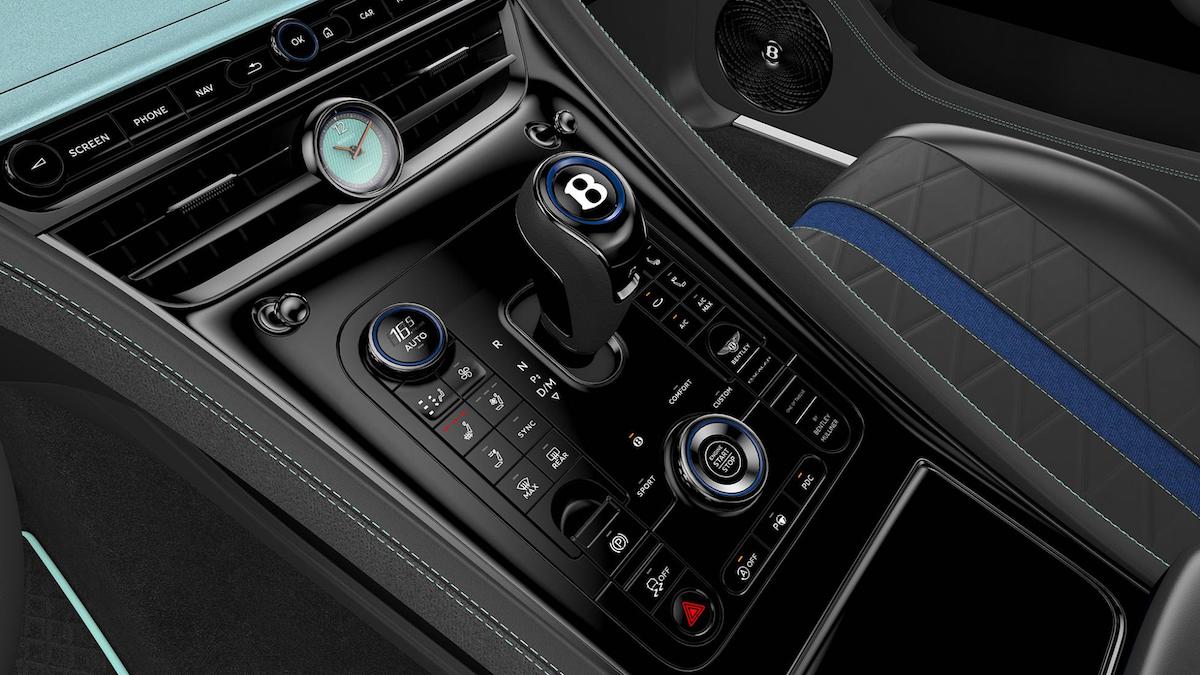 ADVERTISEMENT - CONTINUE READING BELOW ↓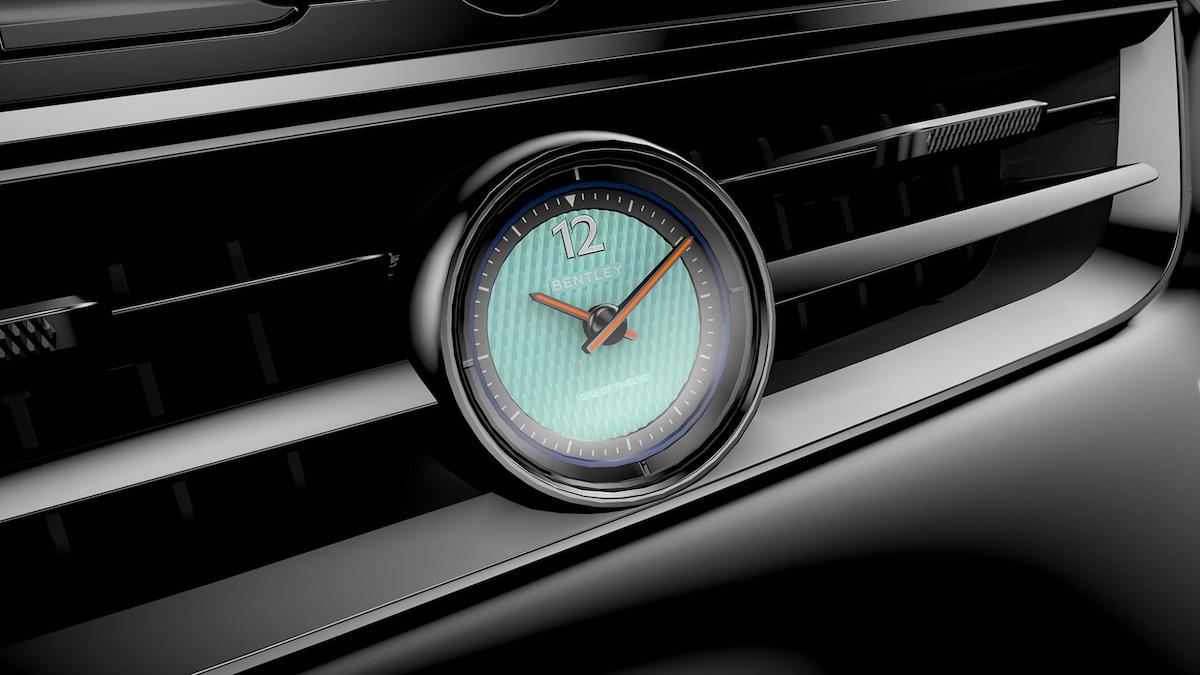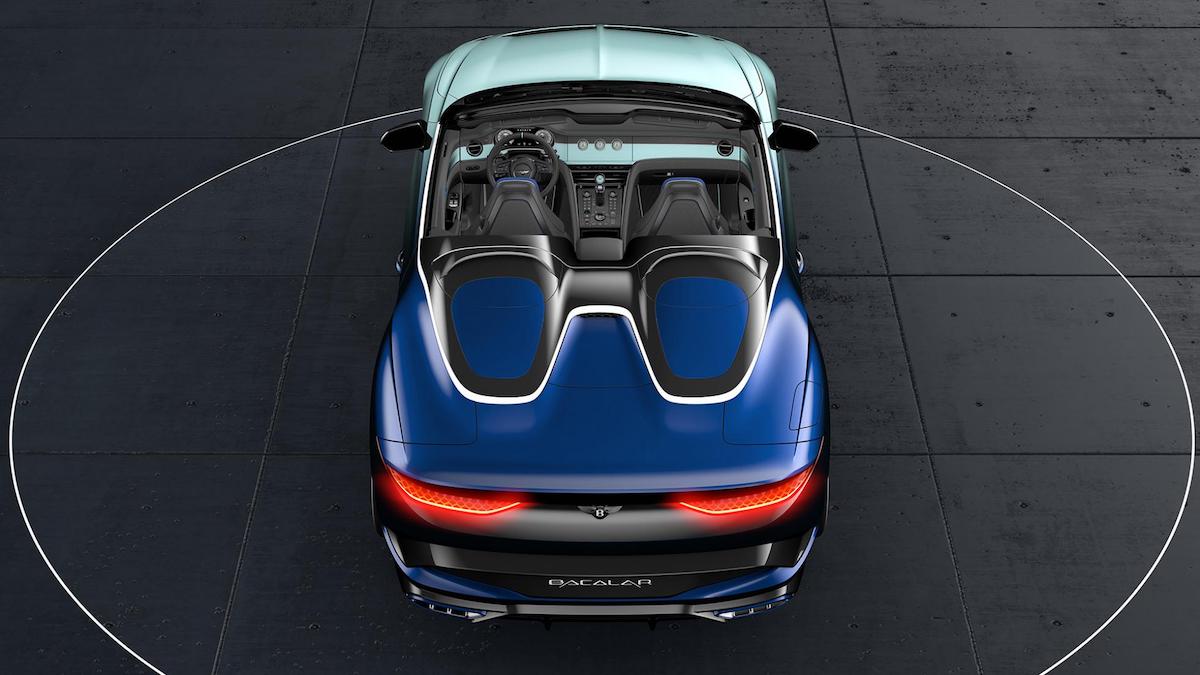 ADVERTISEMENT - CONTINUE READING BELOW ↓
NOTE: This article first appeared on TopGear.com. Minor edits have been made.