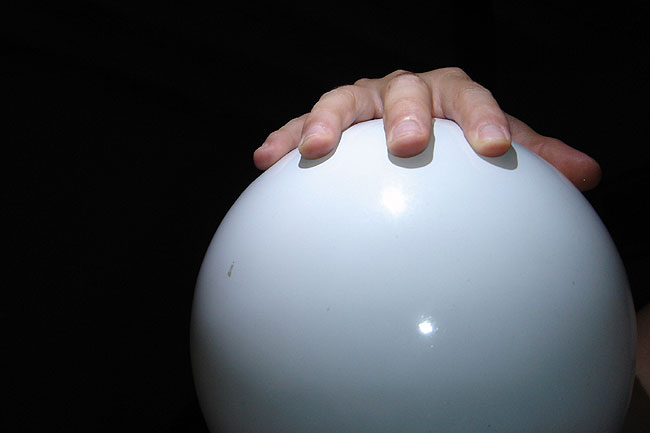 This year has been monumental for the Philippine motoring landscape, but 2015 is shaping up to be an even greater year. It seems that the industry has finally hit a critical point--maturing nicely, evolving in sophistication and becoming more demanding. Here are five industry predictions we have for the year 2015.
1. The local automotive industry will hit an all-time high of around 300,000 cars sold for 2015. Nissan Philippines president and managing director Antonio Zara believes that we're at a critical tipping point of being a fully motorized nation. Comparing data from other countries, the Philippines is approaching a per capita income of $3,000 per annum. Countries that have hit or gone beyond this have also experienced a sudden surge in consumer spending, and cars have been a strong indicator of this. Currently, the Philippines is at around $2,800, so we are very close to the magic number.
Obviously, the majority of the surge in car sales will be attributed to small, fuel-efficient cars such as the Toyota Wigo, the Mitsubishi Mirage, the Honda Brio, the Hyundai i10 and China-branded cars (like the BYD F0). Surprisingly, Chinese cars have been steadily improving in performance, reliability and aesthetic appeal and design. This will be the main battleground for car manufacturers.
Continue reading below ↓
Recommended Videos
The Indian invasion will be in full swing, with Tata and Mahindra unveiling more diesel-powered light commercial vehicles primarily for use in rural areas.
2. The pickup, SUV and MPV diesel segment will intensify. Nissan has announced a first-quarter unveiling of the all-new, second-generation NP300 Navara, while Mitsubishi has unveiled the new-generation Strada at the Thailand International Motor Expo. Both pickup trucks look impressive and come packed with technology more commonly found on luxury vehicles.
Toyota is rumored to be waiting for the availability of clean diesel and Euro IV fuels in the country before unveiling any significant powertrain updates to their IMV lineup. Euro-IV compliance has hounded motoring journalists and TMP alike, as the buying public awaits news on this highly acclaimed group of vehicles. But with total sales topping 100,000 units for 2014 (an improvement of 33.3% over 2013), Toyota will remain focused on chasing volume sales. Unofficially, the Japanese carmaker is looking at 110,000-115,000 cars sold for 2015.
Nissan is also gearing up for the release of a Navara-based seven-seater diesel SUV. It may not reach our shores yet in 2015, but expect a sneak preview toward the end of the year. Ford, meanwhile, has finally unveiled the all-new Everest, which will hit our shores mid-2015.
As for Mitsubishi, that means an all-new Montero Sport should be announced after the release of the all-new Strada, which will break cover in the coming months. The big news for Mitsubishi, though, will be the 4N15--an all-new CRDi diesel engine with VGT built on an aluminum-alloy cylinder block and with MIVEC thrown in for good measure. This has replaced the 4D56 in Thailand. The question is not if but when this engine will reach our shores. The educated guess is that we will get this powerplant when Euro IV fuels become available nationwide, which is sometime in 2016.
3. More and more car models will be introduced, from high-end models and entry-level compacts to specialty niche models. Aston Martin should open soon, as well as Lotus. It makes for a most interesting landscape in the high-end market.
From the less exotic (but still very premium) end of the market, Honda is drawing up plans to introduce the NSX to our market once allocation is made available to the Philippines. It is scheduled for release worldwide next year, so fingers crossed, we might get it by the end of 2015.
Not to be outdone, Nissan also plans to bring in possibly the run-out model of the R35 GT-R before an all-new model comes out. The GT-R has supercar performance with everyday usability (thanks to the GR6 dual-clutch transmission). And local tuners are already able to squeeze out 800hp from a stock-block VR38DETT. Things are going to get wild and crazy!
But it's not just high-end cars coming out. Honda has plans of releasing a second-generation HR-V, while the other big news is Nissan toying with the idea (although still unconfirmed) of bringing in the Juke. With strong sales of the Ford EcoSport, the Subaru XV and the Mitsubishi ASX, there is room for a small crossover SUV below the traditional soft-roaders like the Honda CR-V, the Mazda CX-5, the Subaru Forester, the Toyota RAV4, the Nissan X-Trail and the Ford Escape.
4. We will see more powerful petrol vehicles. With the Organization of the Petroleum Exporting Countries deciding to maintain current oil production, prices of crude oil have been at their lowest in four years and it seems that the trend will remain for the next few years. Consequently, we will probably see more powerful mass-market vehicles reaching our shores: executive sedans with big V6 power, premium SUVs with V6 or V8 engines, and of course, various turbocharged mills.
However, just because these cars have powerful engines doesn't mean they are also gas-guzzlers. Environmental consciousness is firmly in our minds, so manufacturers will be releasing highly efficient engines compared to those from a generation past. Ford has its EcoBoost program; Honda has its Earth Dreams technology; Mazda has SkyActiv; and BMW has EfficientDynamics.
5. Cars will remain easier to purchase, finance and lease. The banking/financing industry continues to become more stable and more progressive. For consumers, this means lower interest rates, thus making car-financing affordable for the masses. More and more automotive companies are also offering lease-to-own programs, making owning cars even cheaper and fully deductible from business income tax so long as it meets BIR's criteria of costing less than P2 million.
Currently, we're at an all-time low of 4-5% interest per annum (depending on the bank or financing company's rates), practically half of what the rates were a decade ago. So yes, next year will be a very good time to buy cars via financing.
Photo from FreeImages.com