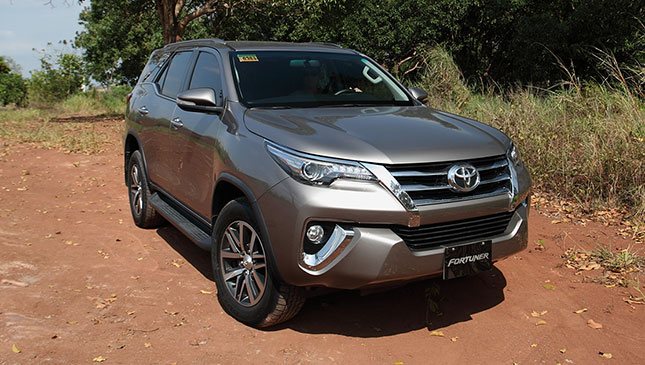 Earlier this year, Nissan caught the automotive scene's attention with the announcement that the rumored Terra midsize SUV is indeed a real thing. With seven seats, rugged looks and a familiar Japanese badge plastered up front, the Philippine market got excited, and rightfully so.
Speculation immediately began as to when the vehicle would arrive in the local market. Yes, to some, the Philippine launch of the Terra was a matter of when, not if. But hold on just a minute. A new midsize SUV from a reputable brand entering the country is nice and all, but it will face some serious competition while the reigning king of the segment, the Toyota Fortuner, is still around.
Continue reading below ↓
Recommended Videos
In case you forgot, Toyota's immensely popular midsize SUV plowed through the Philippine sales charts last year with a whopping 39,680 units sold--that's considerably more than the Vios, which many expected to come out number one.
There are a few reasons for this. One is that in 2017 Toyota refused to rest on its laurels and continued to improve its bestseller by equipping it with front and rear ventilated disc brakes, and rear parking sensors as standard. That's no small upgrade, and the additions make the lower-end variants of the Fortuner that much more desirable.
Speaking of lower-end variants, another reason is that the Fortuner's base MT variant still offers a desirable package of reliable performance and nice interior styling with relatively quality plastics and a touchscreen infotainment system.
Now unfortunately, the 2.4G MT's price jumped from P1,465,000 in 2017 to P1,592,000 this year because of the Tax Reform for Acceleration and Inclusion law. That is a sizeable increase, and with the arrival of more affordable competition like the new 1.9-liter Blue Power Isuzu MU-X (the cheapest being a very affordable P1,395,000), the base Fortuner might be a harder sell than it once was.
Still, it remains to be seen just how much the Fortuner's sales will be affected by higher prices across its entire range. For now though, this Toyota is still king of the segment. And even with the competition heating up, it's still a relatively safe bet that it'll keep its crown in 2018.