If you're not a sad act like me who lives in the minutiae of press releases, you may not know that when you're going above 159kph in the new Porsche Cayenne Turbo, a little flap in the roof spoiler tilts by six degrees (and up to 19.9 degrees in sportier settings) to give the rear axle more stability. It can also act as an airbrake (y'know, like a Chiron or fighter jet) between 169kph and 269kph, extending to 28.2 degrees, again, to give the rear axle more stability. But this isn't in a Chiron or a fighter jet—it's a big, fat, blobby SUV.
Porsche was very proud to announce this technology, stating the new Porsche Cayenne Turbo had broken new ground. Not literally (which is a genuine possibility considering it weighs 2.3 tons) but figuratively, being the first SUV to have movable aero appendages, better known as 'active aero.'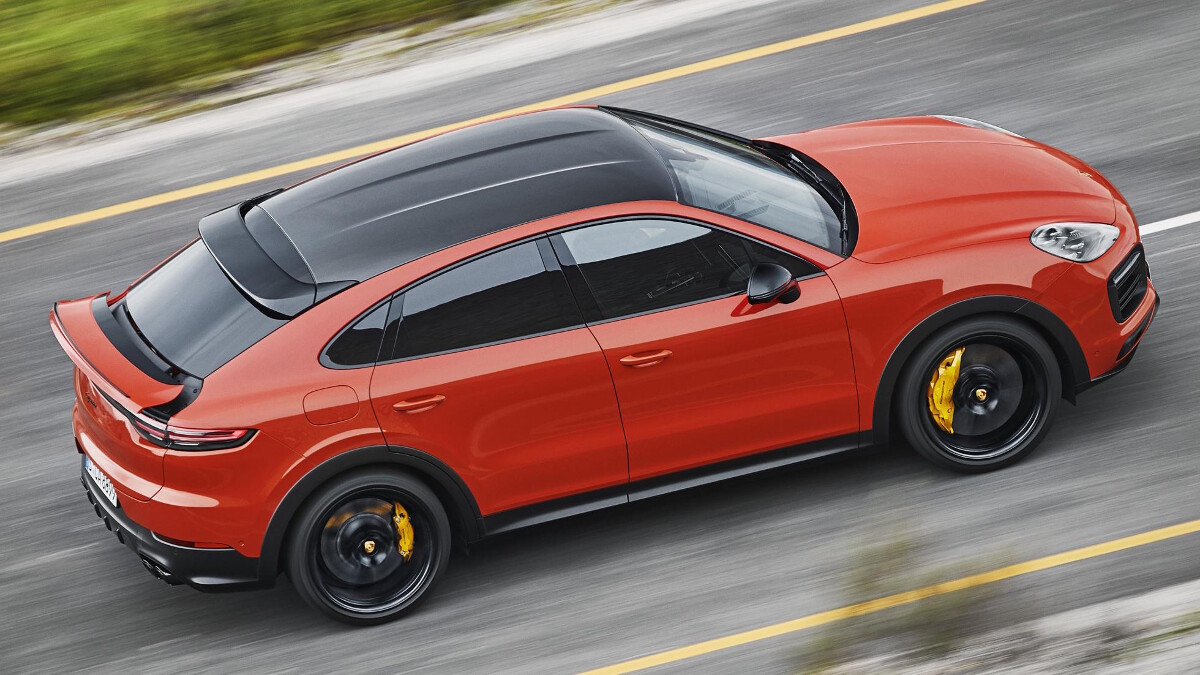 ADVERTISEMENT - CONTINUE READING BELOW ↓
More recently, its little Quasimodo brother—the smaller Cayenne Coupe—took this active aero thing to a whole other level. This one gets the roof-mounted spoiler flap thing, as well as another spoiler. A bigger one. One that sits below the tailgate window and protrudes out by 135mm above 90kph.
I followed one down a road this week, and as soon as that midriff spoiler did its baboon's backside thing (not helped by being painted in Lava Orange), my bladder hit 100 degrees, instantly filling me with rage. Is it just me, or does increasing downforce and aerodynamics on a bluff-fronted, 2.3-ton SUV seem utterly pointless? It's a bit like chucking a deck chair off a cruise liner to save weight. Plus, it looks utterly incongruous, making the already challenging Cayenne Coupe even harder for your eyes to swallow.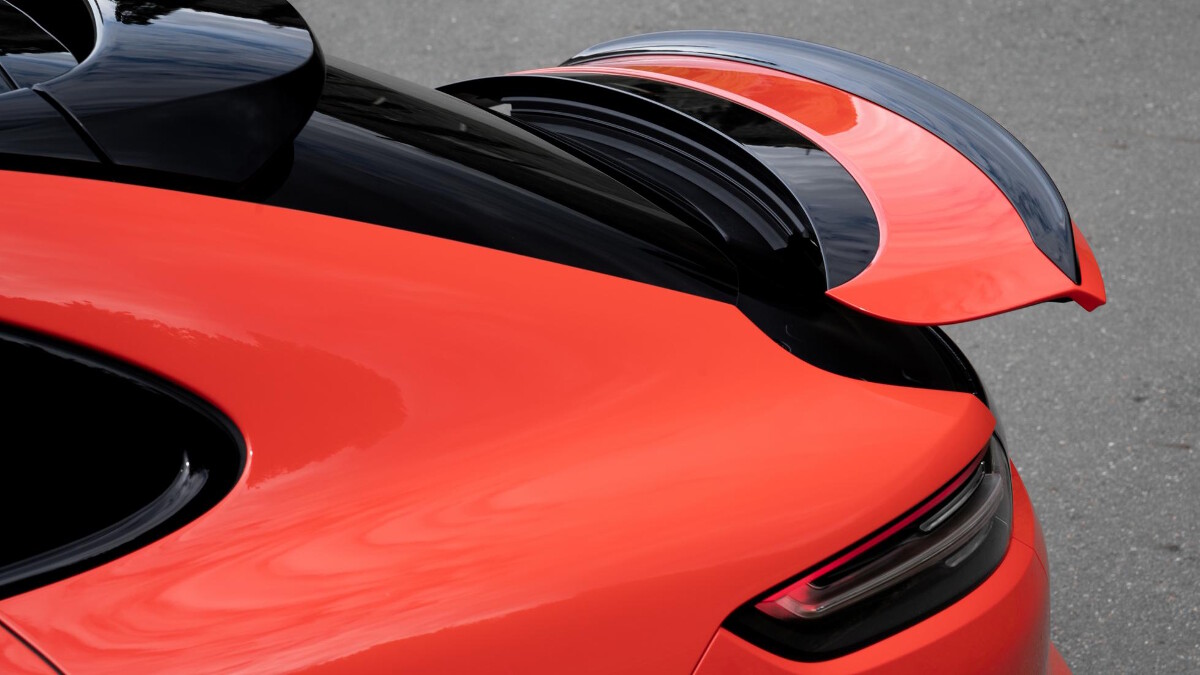 And you've got to think about all the time, money, and testing that's been done to engineer and execute this aero nonsense. And let's be honest, how many Cayenne drivers are planning on hitting the anchors between 169kph and 269kph? The speed limit in the UK, for instance, is 70mph (113kph). And you barely top 80kph on your way to the shops, which is what most of these cars will do. And no one is taking them on a track day. If you are, you need to have your head looked at. Seriously, if you want an aero car or to feel rear axle stability, buy a race car. Or something from Porsche's GT range.
Trying to make SUVs slippier and more downforce-friendly is a stupid game. We all know that the best-looking SUVs are the ones that are designed with nothing but a set square or Etch A Sketch. Just look at the original Defender, the G-Wagen, the Bronco, and the Lambo LM002.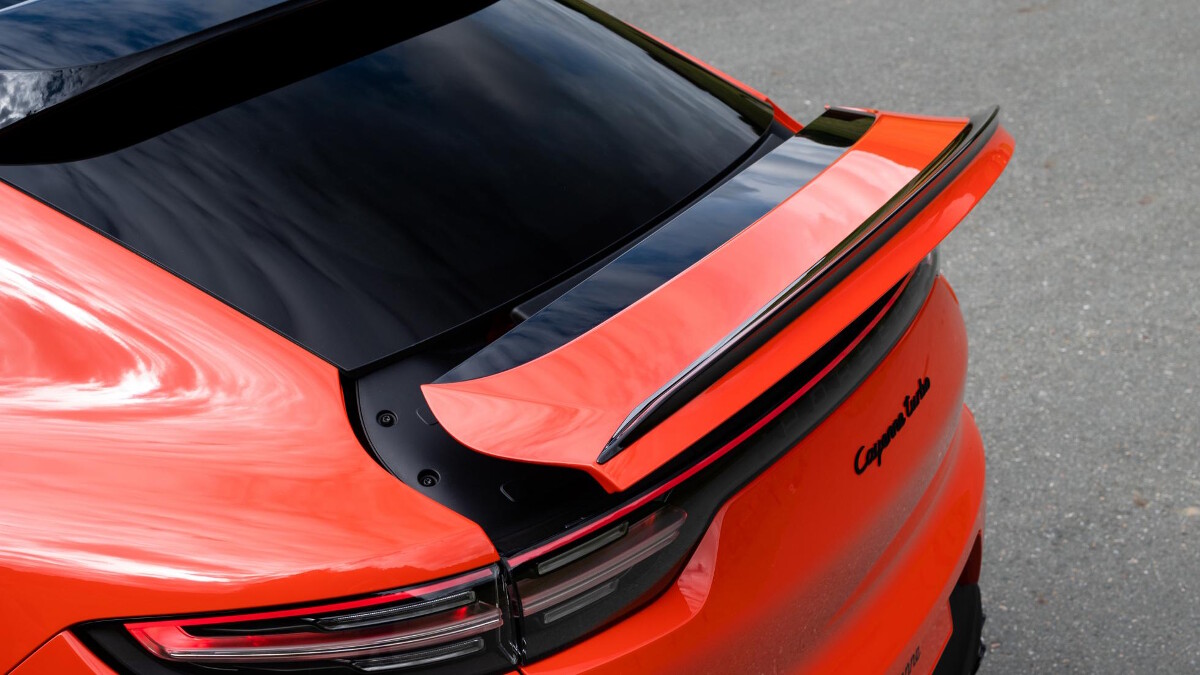 And before you clap back saying 'it's better for the environment,' if you're conscious about using more fuel to push your big breeze block on wheels through the air more efficiently, then don't spec the mirror cameras on your Audi e-tron to lower the drag coefficient from 0.28 to 0.27—simply don't buy an SUV. Especially if it has flappy, pointless, ridiculous active aero.
NOTE: This article first appeared on TopGear.com. Minor edits have been made.