Remember when we all wanted remote working to be a thing on account of Metro Manila's horrid traffic situation? How we wish that was still the case. These days, people are more likely to invest in desks, chairs, and high-speed Internet connections not to avoid being stuck in a sea of red lights, but to be safe from, well, something far worse.
That said, if you're someone who's still required to be on the move more often than not (perhaps a government official, or someone who needs to be on-site managing a handful of small businesses), maybe investing in a vehicle that can serve as a workplace on wheels is a smart idea. Besides, there are thousands of stagnant motorists just waiting for the go-signal to head out and pack EDSA just like the old days.
If you're considering owning a mobile office, here are a handful of locally available vehicles that might be worth checking out:
For the executives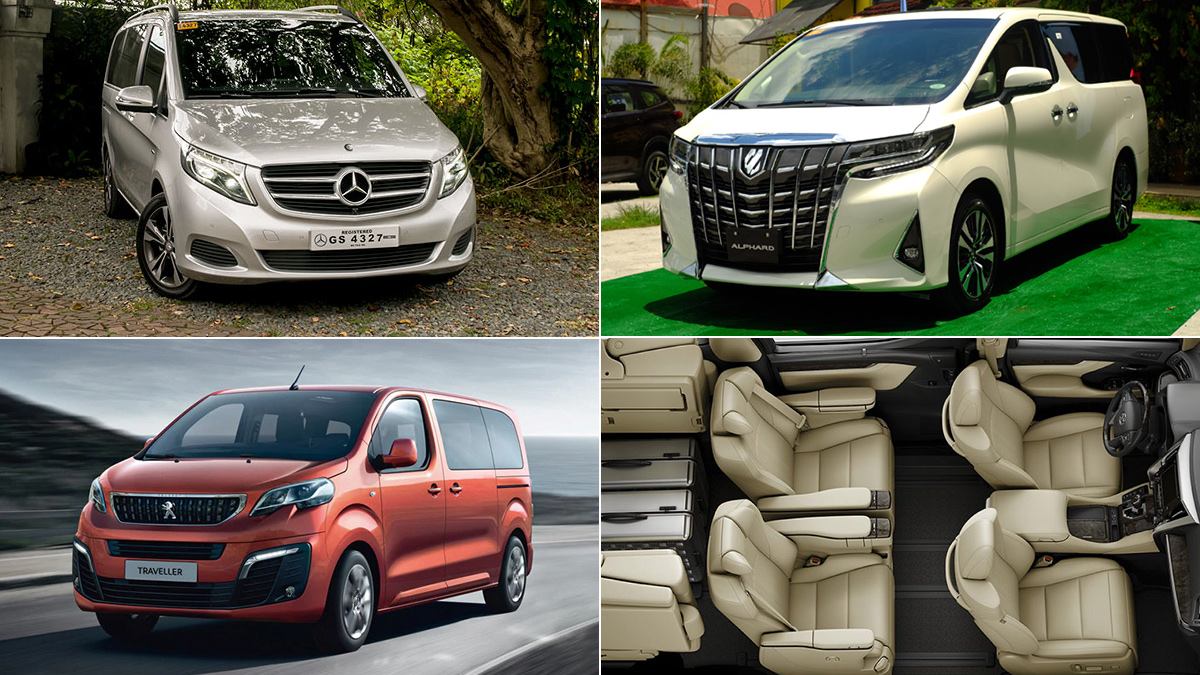 ADVERTISEMENT - CONTINUE READING BELOW ↓
There are two types of remote office workers: There's me, who has settled for an old monobloc chair, a flimsy wooden table covered in coffee stains, an electric fan, and an Internet connection that conks out more often than a shoddy old car; then there are those who have been waiting their entire life to go out and buy a Herman Miller and did exactly that after the whole world went on lockdown.
If you belong to the latter category and need to work on the move from time to time, here are three models that may suit your taste: The Peugeot Traveller, the Mercedes-Benz V-Class, and the Toyota Alphard. All three vehicles come with plush interiors and top-notch cabin designs, and they come available with pull-out surfaces you can plant a laptop on.
For the team player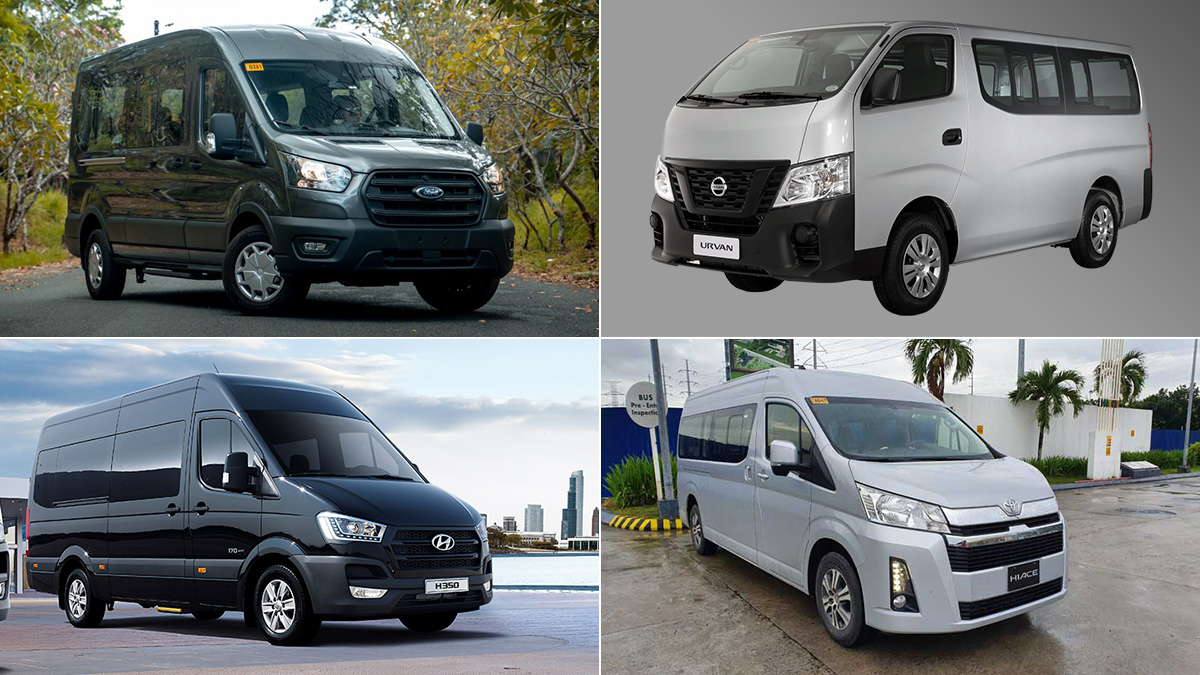 If you need to be in close coordination with your team—as in in-person levels of close—then you're going to need a vehicle with a large enough cabin to account for social distancing. There are a handful of vans in the Philippine market that fit the bill: the Toyota Hiace, the Hyundai H350, the Ford Transit, and the Nissan NV350 Urvan.
The Top Gear Philippines team has actually used the Hiace as a mobile office for a shoot, and we can vouch for its interior's capacity to accomdate a group. All three are also extremely versatile as far as aftermarket office modifications are concerned on account of their excellent cabin space. We've seen many examples of these models featuring built-in desks, bathrooms, and even folding beds.
For those looking for flexibility
We're positive thinkers here at Top Gear Philippines—glass-half-full types. Eventually, this health crisis will be over and you'll be back on the road, out and about picking up your kids from school, doing grocery runs, and going on out-of-town road trips.
If you're someone who often finds themself whipping out their laptop in parking lots for emergency emails or remote meetings, you will know the value of having a comfortable car to work in. A ton of space is nice, and so are ultra-comfortable captains chairs and leather trim—but you can do without them when you're working on the go.
ADVERTISEMENT - CONTINUE READING BELOW ↓
Minivans offer good flexibility. They're significantly more affordable than the first bunch of vehicles we featured in this article, and they're considerably more convenient to drive, too. The second-row seats in the Kia Carnival, Honda Odyssey, and Maxus G10 all offer decent comfort and room for a makeshift, temporary workspace.