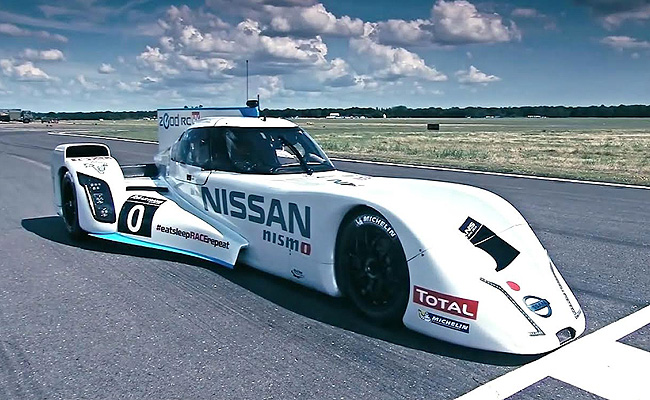 Nissan ran its ZEOD RC hybrid race car at the 2014 24 Hours of Le Mans race. However, while a problem with its gearbox forced the car out of said race, the Japanese carmaker had already achieved its goals for the car, and these were to go over 300kph and to complete a lap on electric power alone.
Recently, the ZEOD RC faced a different challenge, and that was to lap the Top Gear test track.
With Nissan factory driver Wolfgang Reip behind the wheel, the ZEOD RC first completed an all-electric lap of one minute, 13.6 seconds. With its 1.5-liter, three-cylinder, 400hp engine adding to the power output of the electric motor, the ZEOD RC cut down its lap time later to one minute, 5.3 seconds. This makes the ZEOD RC the second-fastest car on the Top Gear test track, beaten only by the Renault R24 Formula 1 car by 6.5 seconds.
Check out the video of the Nissan ZEOD RC lapping the Top Gear test track.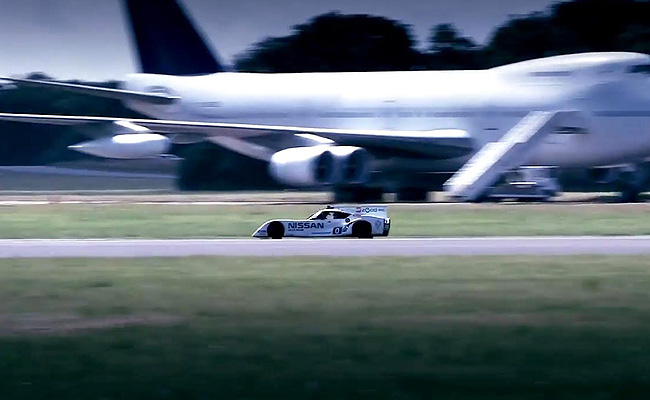 Continue reading below ↓
Recommended Videos
If you're viewing this on a mobile device and can't see the video, please click here.