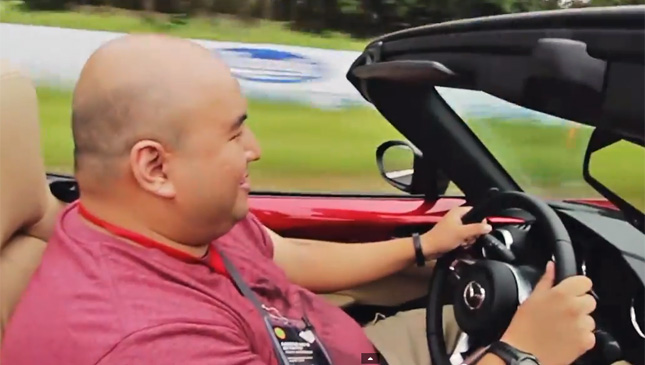 With so many stories and news about the Mazda MX-5, there's no doubt that it's the sports car of the hour. And we have to give credit to Mazda Philippines for not being shy and secretive about its roadster from the beginning, and doing a swell job of promoting this new Miata. Heck, we even got to take photos of the units right after they were unloaded from the ship.
Of all the events that the Mazda distributor has done so far for the new roadster, one of our favorites is undoubtedly the track day it organized for customers and media. This was a golden opportunity to show how the MX-5 shone on the track, and Mazda didn't disappoint. The company even hired professional racing drivers to help us not wreck enjoy the Miatas to the fullest around the Batangas Racing Circuit.
To give you an idea of the exciting effect the MX-5 had on us, here's a video we shot during the event. If you feel even just half the excitement we experienced while driving the new Miata, then you know that this is indeed a special car. Watch this.
ADVERTISEMENT - CONTINUE READING BELOW ↓
If you're viewing this on a mobile device and can't see the video, please click here.
ADVERTISEMENT - CONTINUE READING BELOW ↓
Recommended Videos