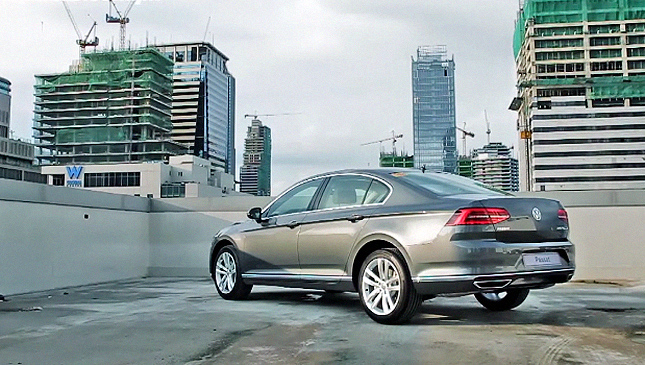 Luxury, comfort, extravagance--these are the first three words that spring to mind when you set your sights on the all-new Volkswagen Passat. Very few cars, if any, better personify the lifestyle of the working elite.
From the simple yet sleek exterior lines to the clean yet finely detailed interior, once you experience the Passat firsthand, you just know that Volkswagen knows what it's doing when it comes to executive sedans. And if those aren't enough to get corporate executives reaching for their checkbooks, we have four words for them: driver-seat massage function. What more could you ask for?
Oh, and in case you're wondering, the Philippine-market Passat is gasoline-powered (as opposed to the diesel variants involved in the emissions scandal in the US).
Watch the video below to see just how premium VW's latest offering is. For more information on the Passat, grab a copy of our Green Issue this month, for which the German sedan is one of two covers.
ADVERTISEMENT - CONTINUE READING BELOW ↓
If you're viewing this on a mobile device and can't see the video, please click here.
ADVERTISEMENT - CONTINUE READING BELOW ↓
Recommended Videos