Two-tone paint. Among others, Ford did it on the run-out special edition Cortina Crusader back in 1982. Now Mercedes-Benz is dusting it down for its new Maybach, and then some.
The process is too convoluted to go into fully here, but suffice to say it involves atomizing statically charged paint particles, sending the body to a custom paint shop where it's ground to a matte finish, masking off in order to hand-paint the dividing line, weighting the doors to compensate for the interior trim and the electric gubbins that'll be added later (so the finish lines up), and painting even parts of the body that'll be fully covered by trim. It can take up to a week, and if the custom guys don't like the end result, they'll do it all again. Two-tone paint options include kalahari gold over rubellite red, Mojave silver over emerald green, and obsidian black over diamond white.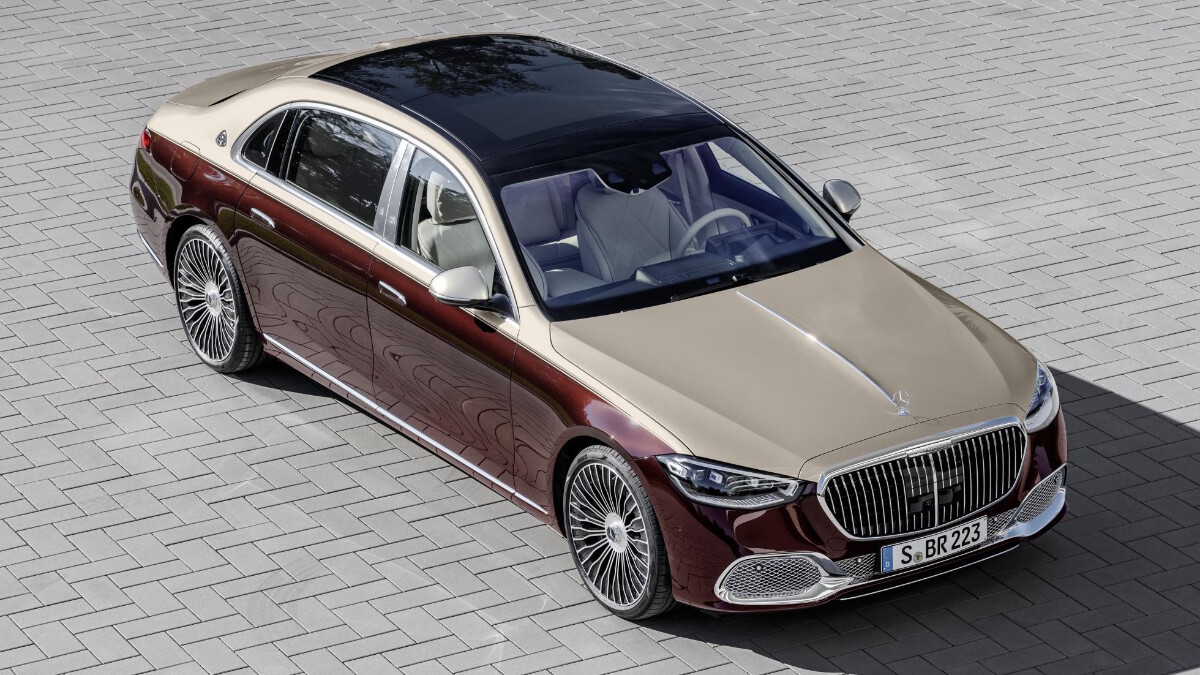 As ever, the taste police are hovering on standby, but Merc clearly knows what floats its wealthiest customers' super-yacht. Since it was rebooted in 2015, following the early Noughties misadventure, the Maybach sub-brand has sold 60,000 cars. During 2019, 700 units per month headed to China alone, and last year was Maybach's most successful year to date with 12,000 sold worldwide.
"In the past, luxury was often associated with opulence and wastefulness. Today at Mercedes-Benz, we'd rather understand it as a state of great comfort, ease, and timeless aesthetics. It's about purity, fascinating technology, and utmost quality," Daimler CEO Ola Källenius says.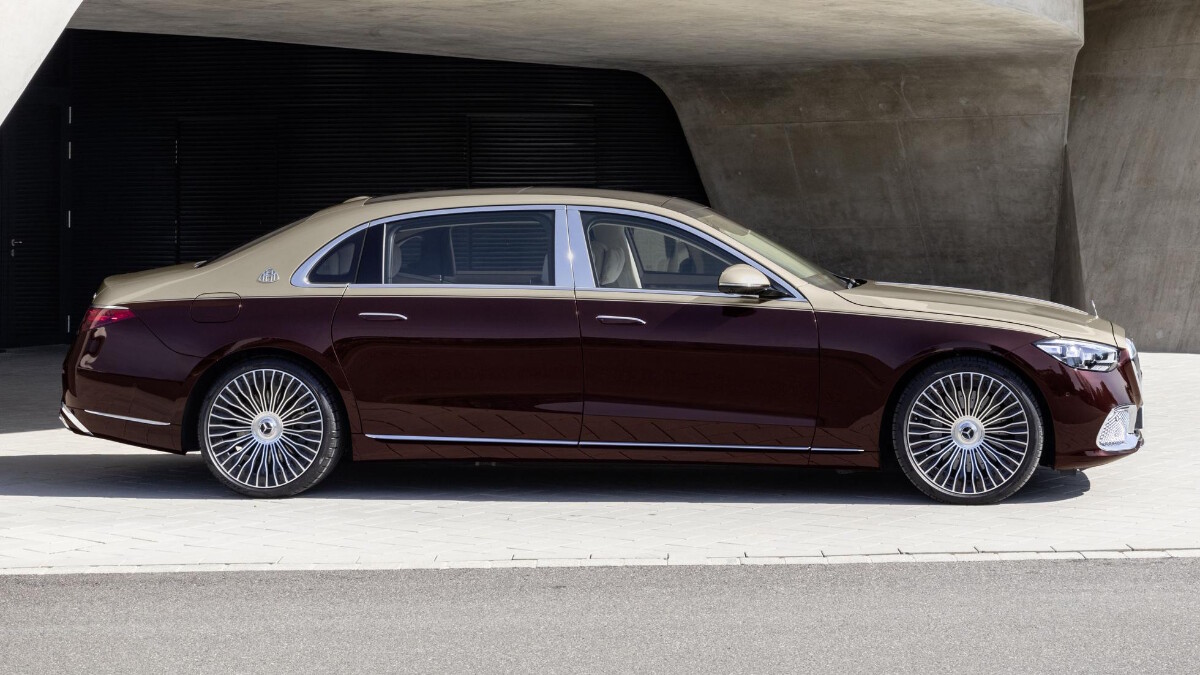 The new car takes the newly introduced and technologically advanced S-Class in an even more overtly luxurious direction. This is a vehicle whose options list includes a Chauffeur package that stretches the S-Class's wheelbase by 18cm (it's 5.5 meters long overall), and adds more metal to the rear doors.
The grille is a serious statement that takes its cue from 2016's magnificently in-your-face Vision 6 concept, and the C-pillars feature fixed quarter lights with an illuminated brand logo on the outside. The S-Class-based design envelope has been pushed a fair bit harder than it was on the previous car, but essentially, this is an ultra-luxe S-Class XXL. But it's also a car of sumptuous detail.
Merc's commitment to next-gen light technology is there in the Maybach's (optional) digital light, whose module houses three powerful LEDs and uses 1.3 million micro mirrors to refract and direct the light. Active road-noise compensation uses the 4D Burmester surround sound system to generate counter-phased sound waves to eliminate unpleasant low frequency sounds. Think noise-canceling headphones for an entire car interior.
The front-seat back rests are covered in wood (there's more between the seats if you've specified the First Class Rear, which of course you have), rear passengers now get automated seatbelt extenders, there's adaptive rear lighting, and if the car has the Chauffeur package fitted, the front passenger seat can be tilted forward by 23 degrees beyond the 90 degrees position, while the rear seat can be reclined to 43.5 degrees. Enough to get a very decent kip on, in other words, especially now that the legrest's travel is 50mm longer. There's also a new calf-rest massage function (good for blood circulation and for combatting fatigue) as well as neck and shoulder heating.
Up front, the cabin builds on the new S-Class's striking new layout in which, says Mercedes-Benz, the dashboard, the center console, and the armrests "float above an expansive interior landscape." Up to five display screens are available, dominated by a 12.8-inch central OLED infotainment unit, although an optional 12.3-inch display ahead of the driver that delivers a 3D representation of other road users gives it a run for its money. The display uses Maybach-specific startup animations, and if you choose the 'Exclusive' display mode, the dial's surrounds and the needles are in rose gold, Maybach's signature color.
As per the S-Class, the second-gen MBUX recognizes the occupant's eye direction, hand gestures, and body language, while 3D laser cameras in the Maybach's headlining extend the tech to the rear compartment.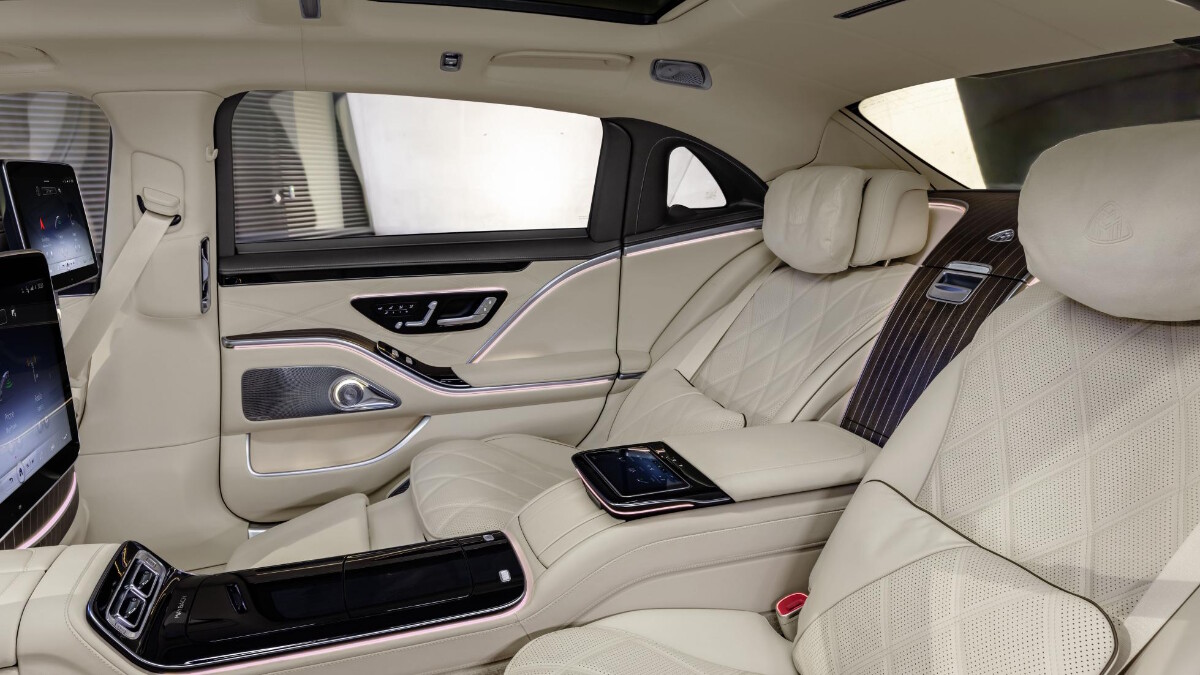 As with the Rolls-Royce Ghost, Mercedes has decided now's the time to reinvent the not-terribly-tricky business of opening and closing the doors. Specify the electrically operated 'comfort' rear doors, and there's no less than seven different ways of opening them, including with a hand gesture (if you've ticked the MBUX Interior Assist Rear box). The car also does a passable impression of a spa retreat: two different Energising packages are available, while an Energising Coach can suggest a wellness programme based on vehicle and trip data, and incorporates occupant sleep quality and stress levels into its intelligent algorithm. 10
And it's quiet. The new S-Class has world-beating NVH levels, but the rear of the Maybach goes further—there's more sound deadening foam in the rear wheel arches, and the fixed rear quarter-light windows have thicker laminated glass given the closeness of the occupant's heads.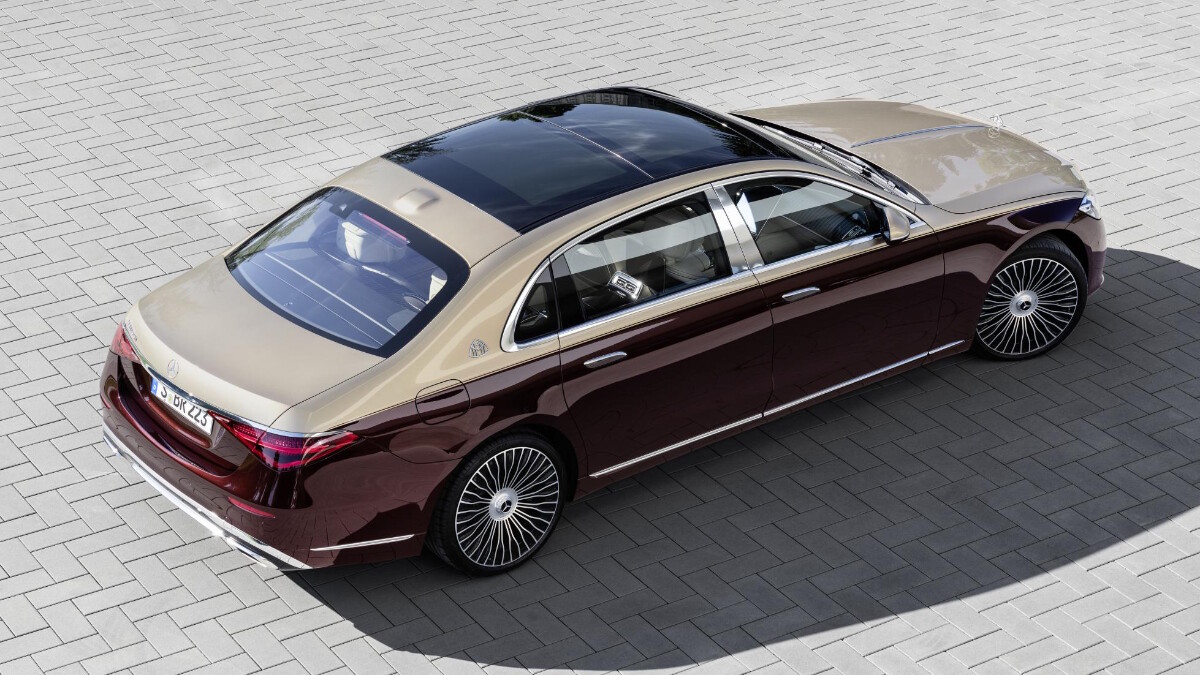 Merc rather enigmatically says the Maybach's engines will come from the 'portfolio,' and while the turbocharged 3.0-liter six-cylinder hybrid in the 580e—100km range from a 28kWh battery and a total power output of 510hp—is likely, it has confirmed that the 6.0-liter twin-turbocharged V12 will continue. All-wheel drive is standard, and there's the option of two different active rear-axle steering setups up that turn the wheels up to an angle of either 4.5 degrees or 10 degrees (should be standard, surely?).
The Maybach uses Mercedes-Benz' Airmatic air suspension with adaptive damping and active body control (which scans the road ahead for imperfections), and the powertrain stability control, suspension, and steering can all be tweaked using the Dynamic Select. But the super-limo gains its own Maybach mode, which focuses entirely on ride comfort, softens the throttle response for even smoother getaways, and starts the car off in second gear. You're less likely to dribble champagne that way (there's a fridge in the rear, of course, and Maybach-specific glassware).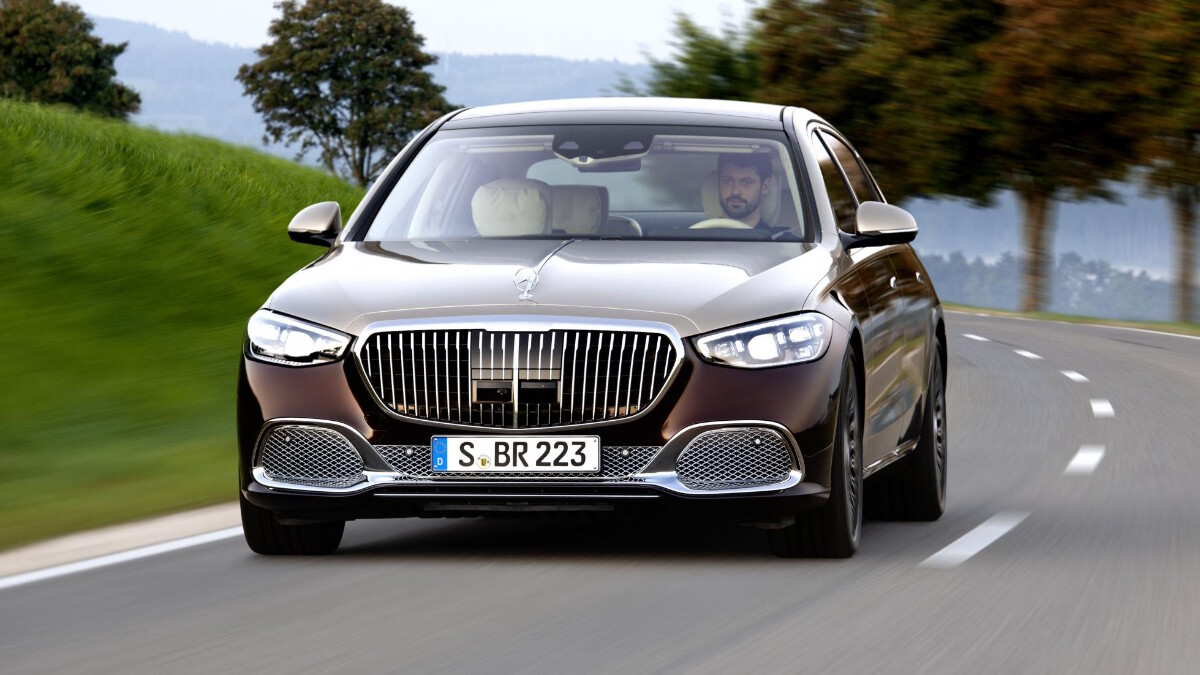 Needless to say, there's also a vast array of driver-assistance tech and unimpeachable levels of active and passive safety, including new airbags for the rear compartment and refinements to Merc's Pre-Safe tech. Plutocrats with the sort of enemies you don't want to have are well taken care of. And if they're minded to give their driver a breather, Merc is promising that its Drive Pilot will be operational during 2021 up to level-three autonomy in specially designated areas. Ultimately, it seems that the chauffeur will be looking for a new job...
So, there's much to absorb. Rich people of the world: Do you still want that Rolls-Royce Ghost or long-wheelbase Range Rover?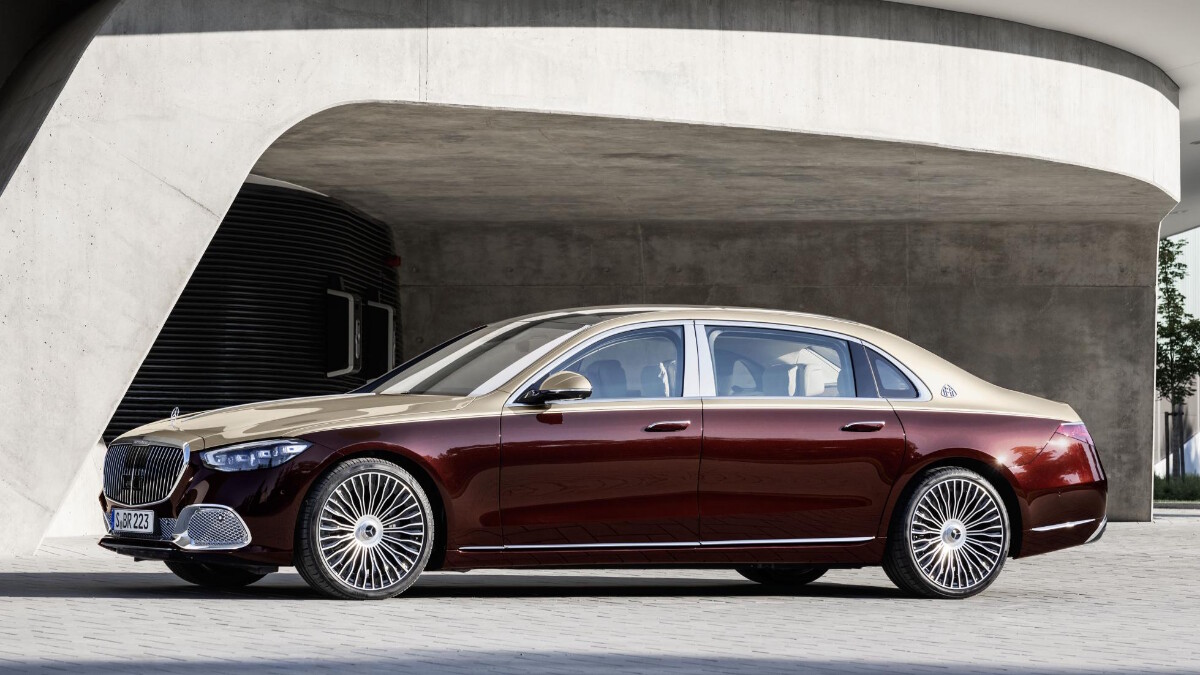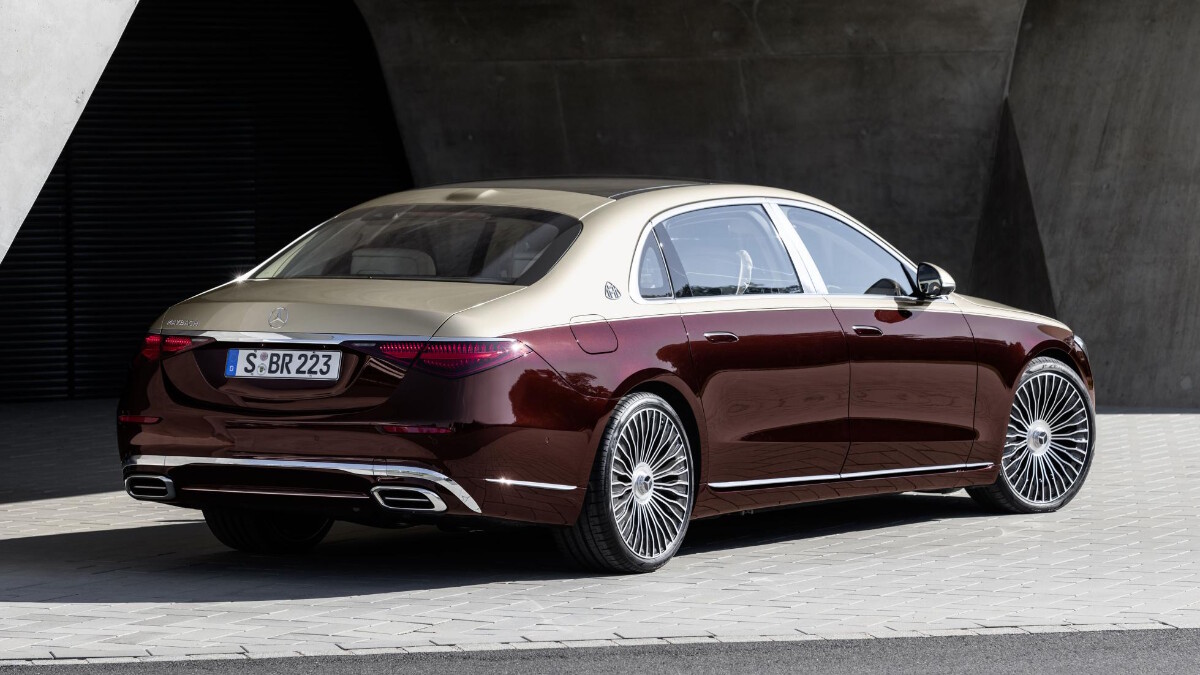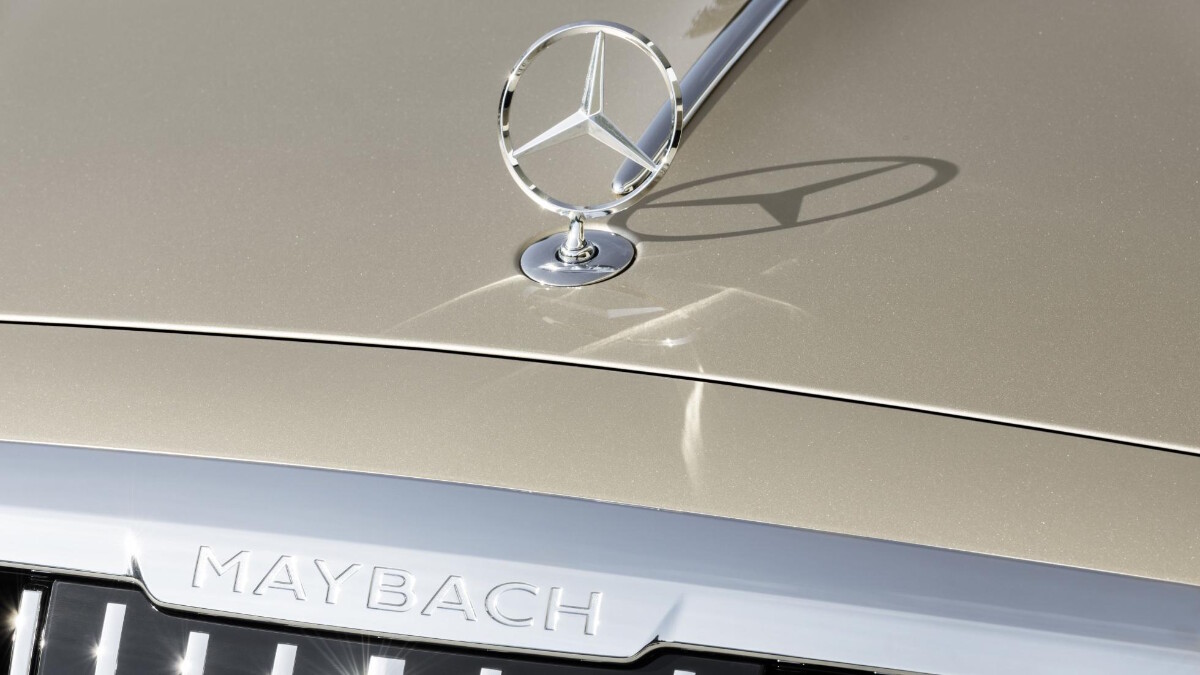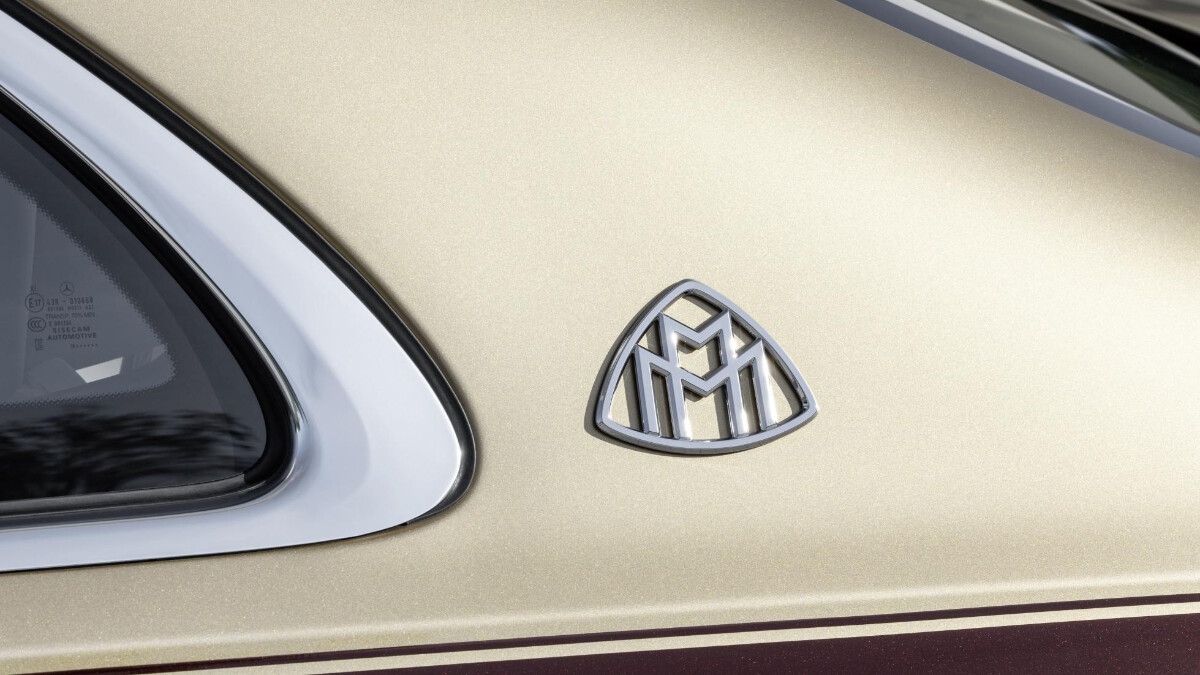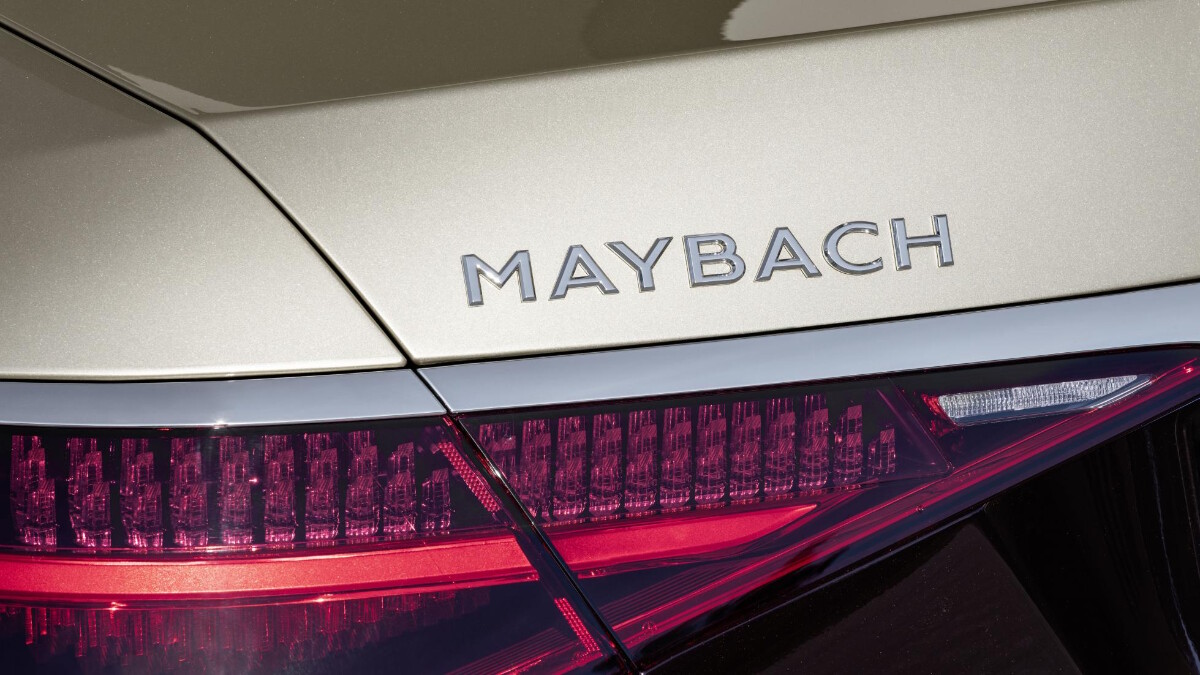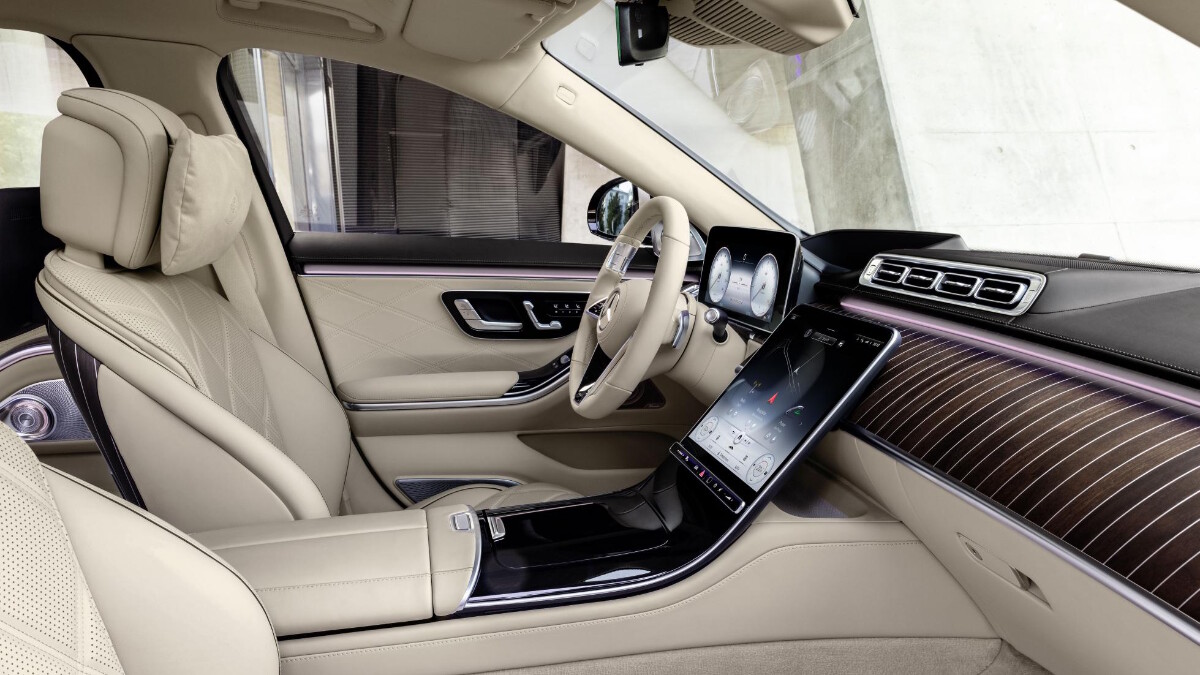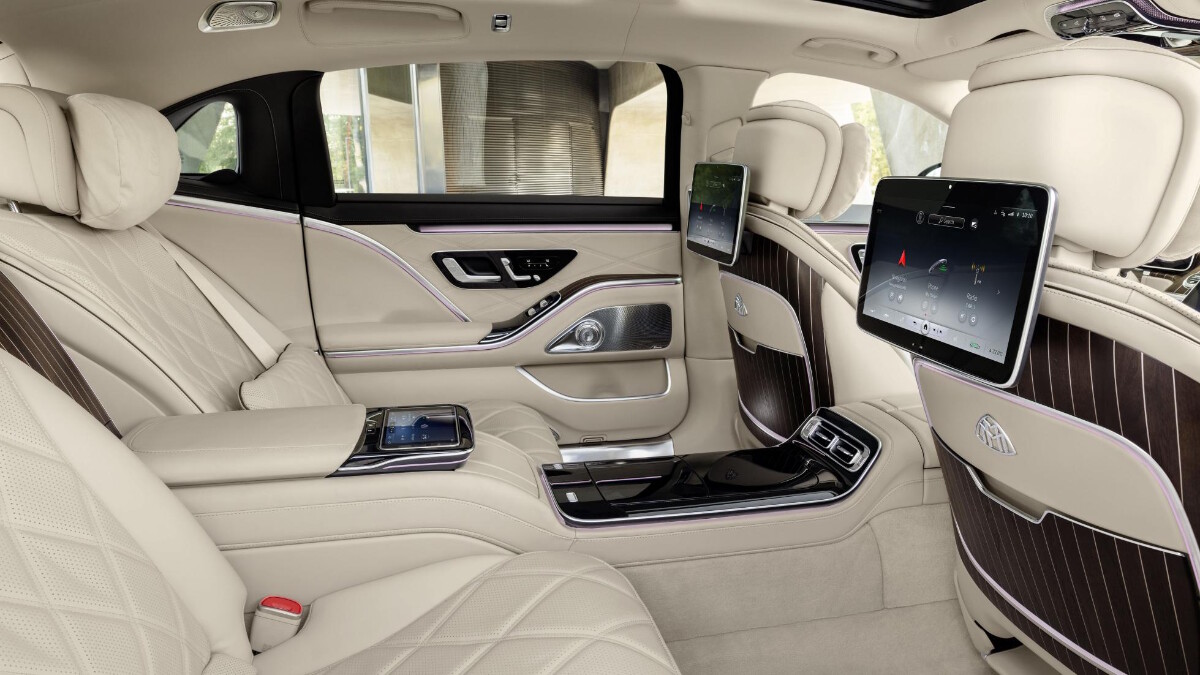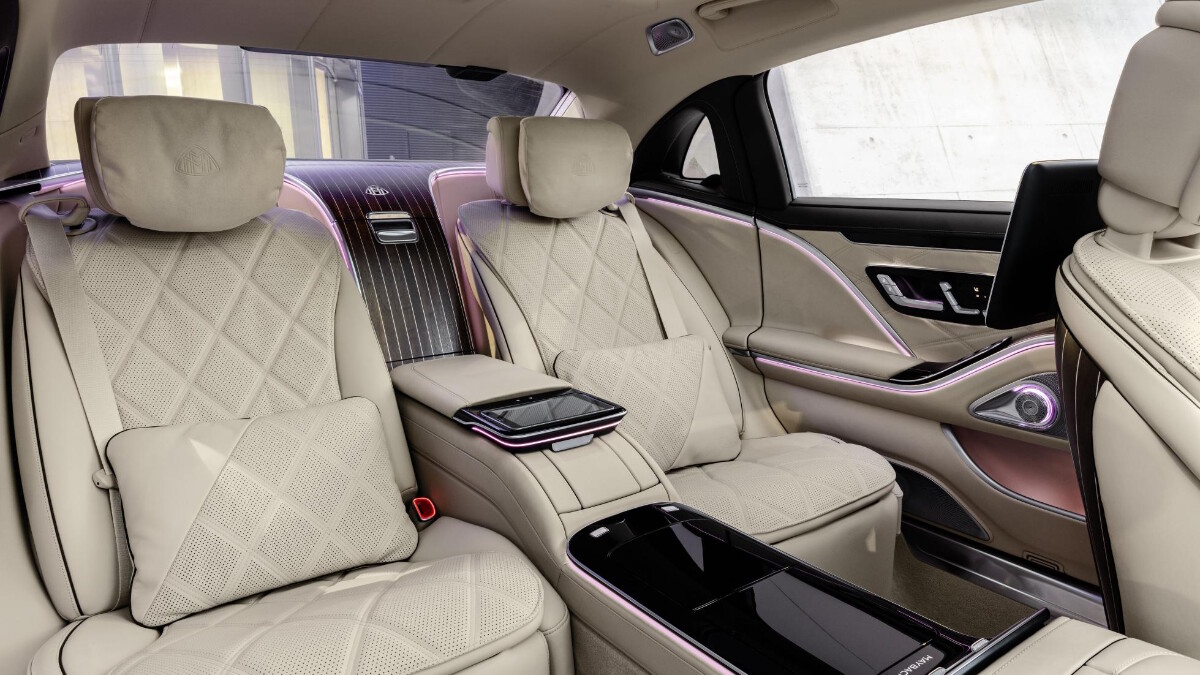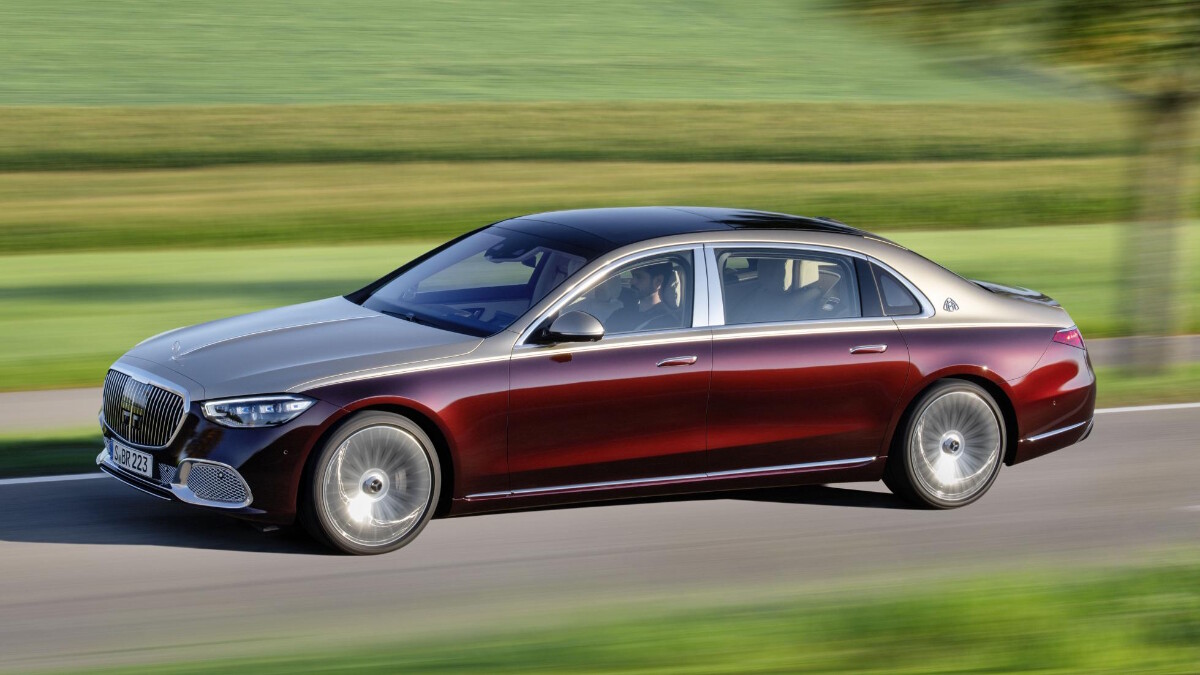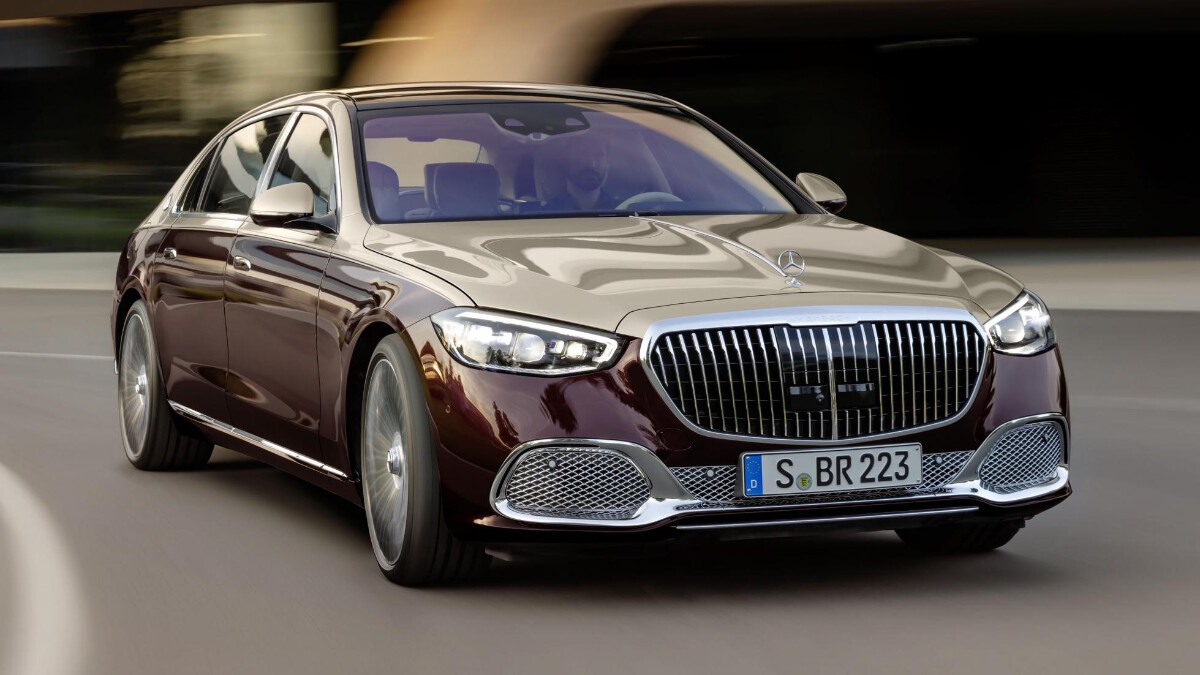 NOTE: This article first appeared on TopGear.com. Minor edits have been made.