Of course, it had to be an SUV. Everything is an SUV these days. BMW doesn't comment on the rise of the SUV—or 'SAV,' as in 'sport activity vehicle,' in this case—merely stating the introduction of the all-new iX3 is "well-timed, with the enduring appeal of SAV models." Save your groans for later.
Principally because this is quite an important car. It's the first fully-electric BMW SUV, a giant leap forward from the company's game-changing i3 city car and i8 hybrid sports car. And—for an SUV—it's plenty fast, too. BMW quotes 0-100kph in 6.8sec, and a top speed of 180kph, the former number on par with a gasoline X3 30i. Also, it's rear-wheel-drive.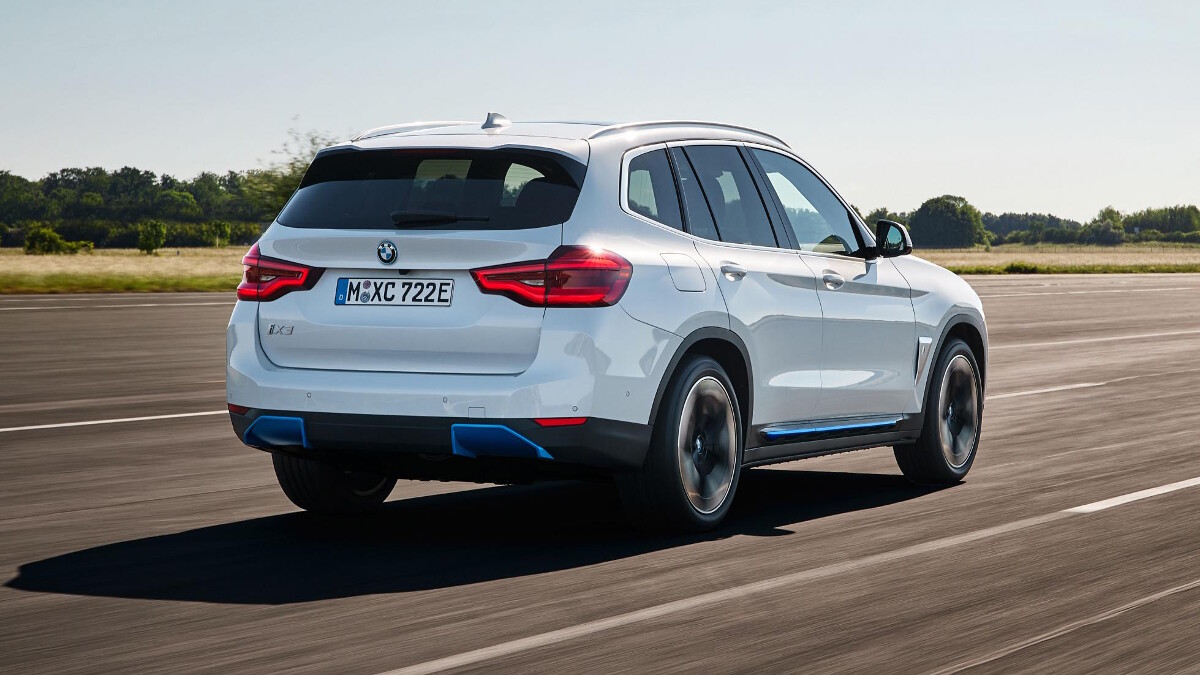 Continue reading below ↓
Recommended Videos
Underneath the X3's hood lies BMW's fifth-generation 'eDrive technology.' This comprises the latest motor, battery, electronics, and charging tech the company has to offer; indeed, they'll be fitted to the production iNext and i4 from 2021 onwards.
We're told the motor, the transmission, and the electronics are arranged in a single housing, and the motor itself does without the use of magnets. It basically means no rare-earth materials are needed in its construction.
That motor is 30% more power-dense than any existing BMW Group motor, and 93% more efficient. It's able to generate 282hp and 400Nm of torque "which, unlike with many other electric motors, is sustained at high revs."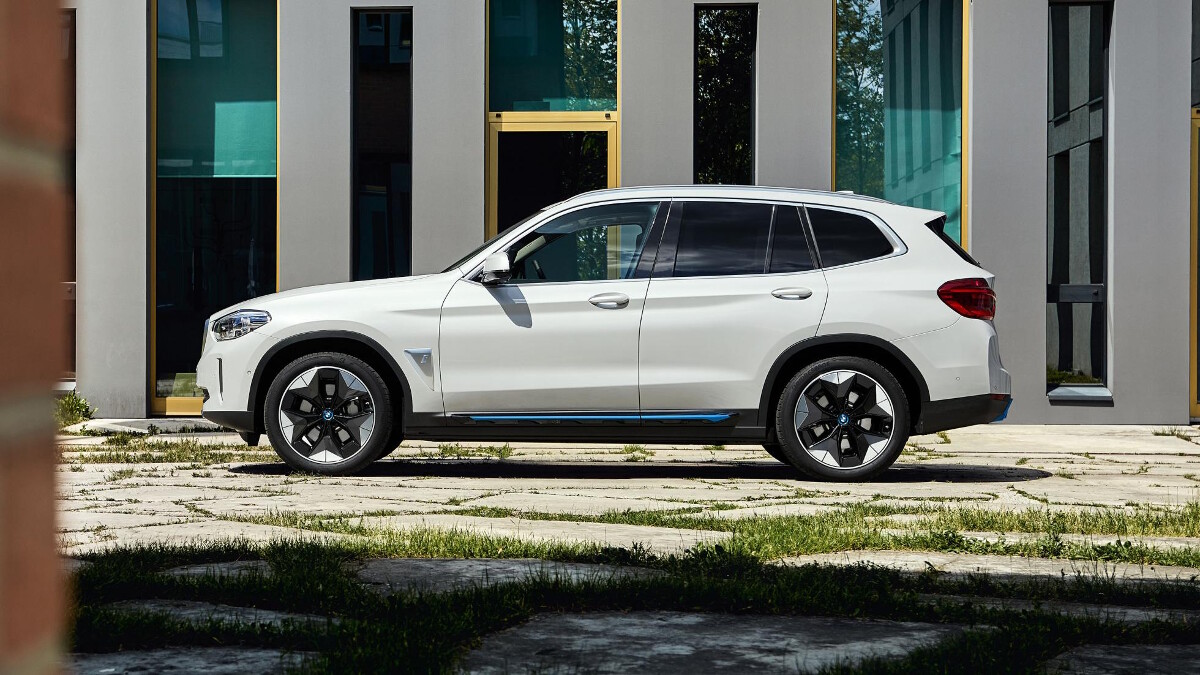 There's an 74kWh battery attached to it—again, more energy-dense than anything BMW has previously done—consisting of 188 prismatic cells. We're all about the prismatic cells here. The charging unit—feeding energy into both the 400V battery and the 12V on-board supply—is similarly quick, if you're at the right station. Stick it in a 150kW rapid charger, and you can get from zero to 80% charge in 34 minutes. You can even buy your own wallbox charger.
Where does all this charging get you? Potentially 460km from a single charge on the WLTP cycle. Other things help conserve and store energy, too. Things like brake-energy regeneration, which actually takes data from the satnav and driver-assistance sensors, and deploys it accordingly. Three modes are available, and if you stick it in 'B,' the brake regen makes it a "one-pedal" car.
For those who prefer to use both their feet when driving, BMW says it'll do the pointy stuff, too. The center of gravity is 7.5cm lower than in a regular X3, and there are adaptive dampers and "chassis-specific tuning," including an updated version of the i3's ARB traction control system. Remember, it's rear-wheel-drive.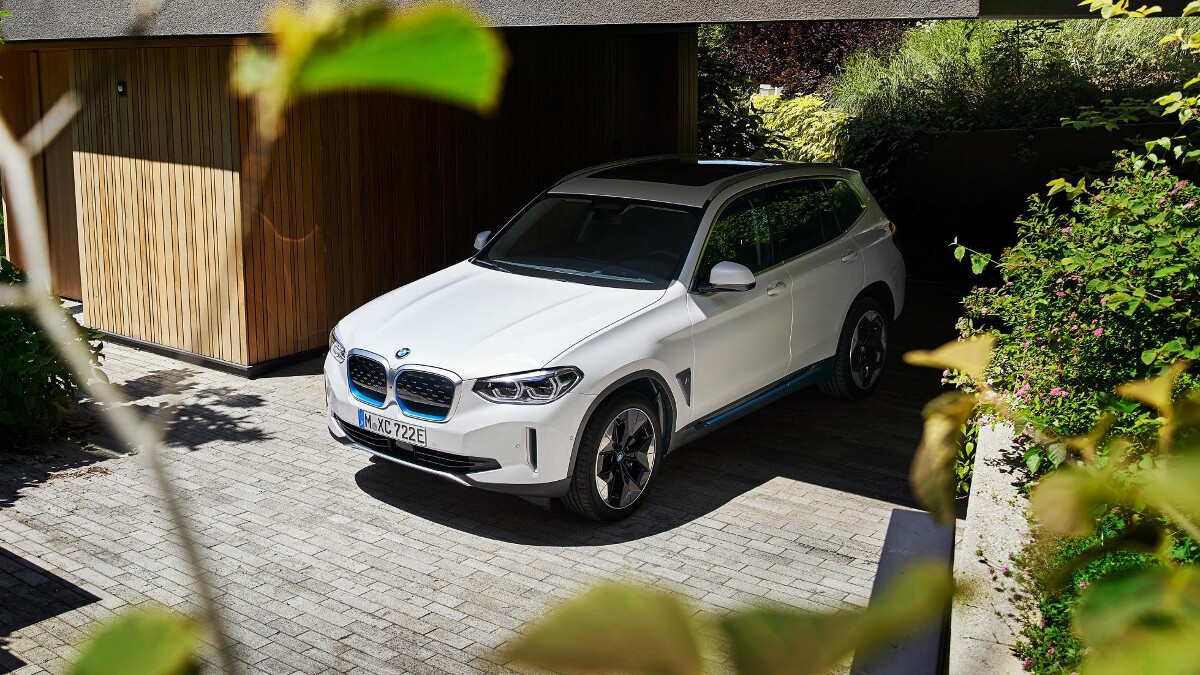 Visually, it's similar to the regular X3—fancy that—though here, the front apron and the kidney grille have an "enclosed" design, and the rear has been tweaked to reduce air resistance. The battery's location means there's still loads of storage—510 liters seats up, 1,560 liters seats down. There are blue accents dotted around the outside and inside, while bespoke iX3 alloys help with the car's airflow, too. So much so, BMW reckons on an extra 9.7km of range just through the wheels alone. All the better to play highway charging-station bingo with, naturally.
Plus, how's this for a conversation starter: Any press of the stop/start button elicits a sound composition created by Hans Zimmer (from the movies!) and BMW sound designer Renzo Vitale. Load changes? A "smoothly modulated sound," while energy recuperation during overrun and braking "is accompanied by a matching sound pattern."
On second thought, maybe don't start conversations with, 'You know who did the sound on my electric BMW SUV?'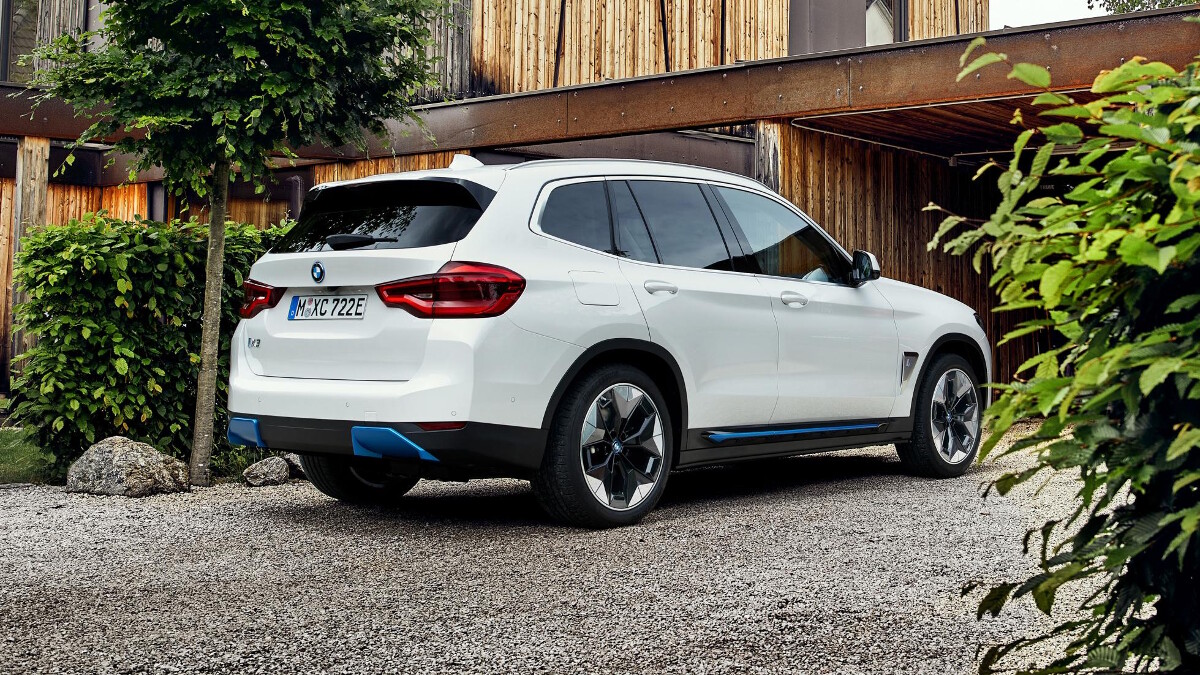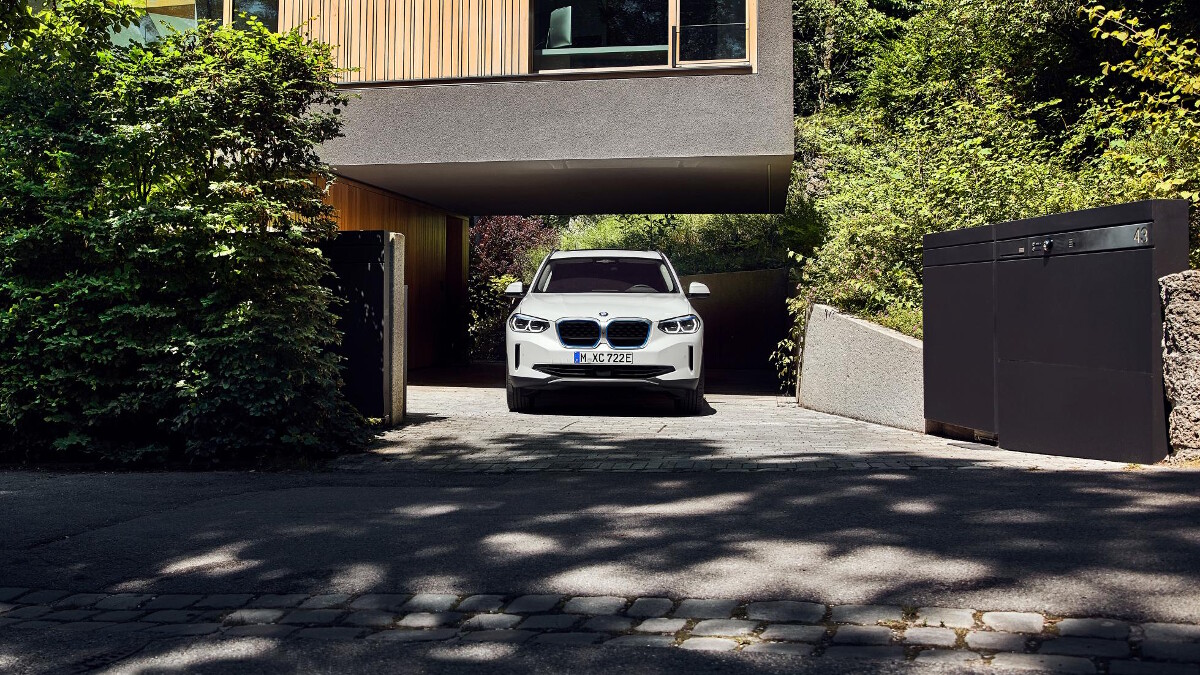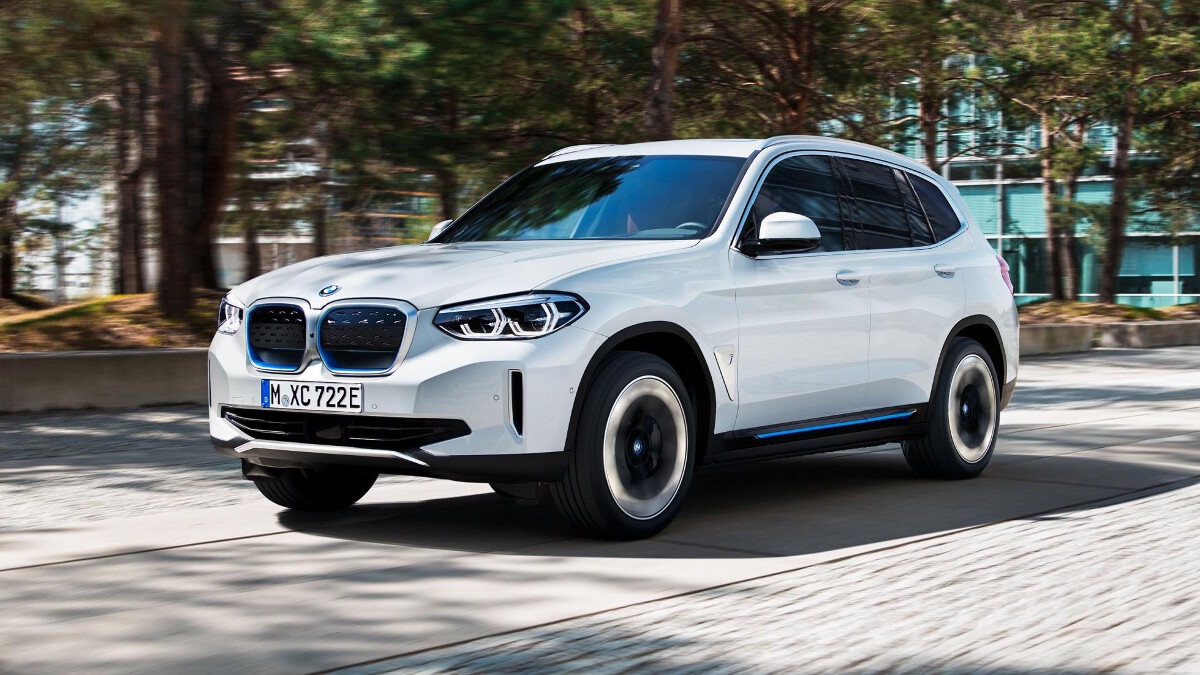 NOTE: This article first appeared on TopGear.com. Minor edits have been made.