Toyota has just recently launched the new Harrier in Japan, and we'd be lying if we said we weren't jealous. The Harrier is sleek, stylish, and offers a much more premium package than its stablemates do. But having said that, there are also a lot more reasons why we'd love to see this crossover arrive in our market.
Just take a look at the photo above. Looks neat, doesn't it? What you're looking at is the same crossover, only it's been equipped with a full set of Gazoo Racing (GR) parts. It's solid proof of the crossover's versatility, we'd say. Plus, it also gives us a glimpse of how good modifications can look on the new Harrier, and we all know how some gearheads on our side of the globe are pretty big on aftermarket customizations.
This particular upgrade sports a 16-piece set of GR parts that include front and rear bumper spoilers, a side skirt, a front bumper garnish, a backdoor spoiler, and some exterior decals. There are also 20-inch aluminum wheels added into the package, as well as other slightly trivial GR parts such as a sunshade, luggage mat, license plate holder, and door handle protector.
Continue reading below ↓
Recommended Videos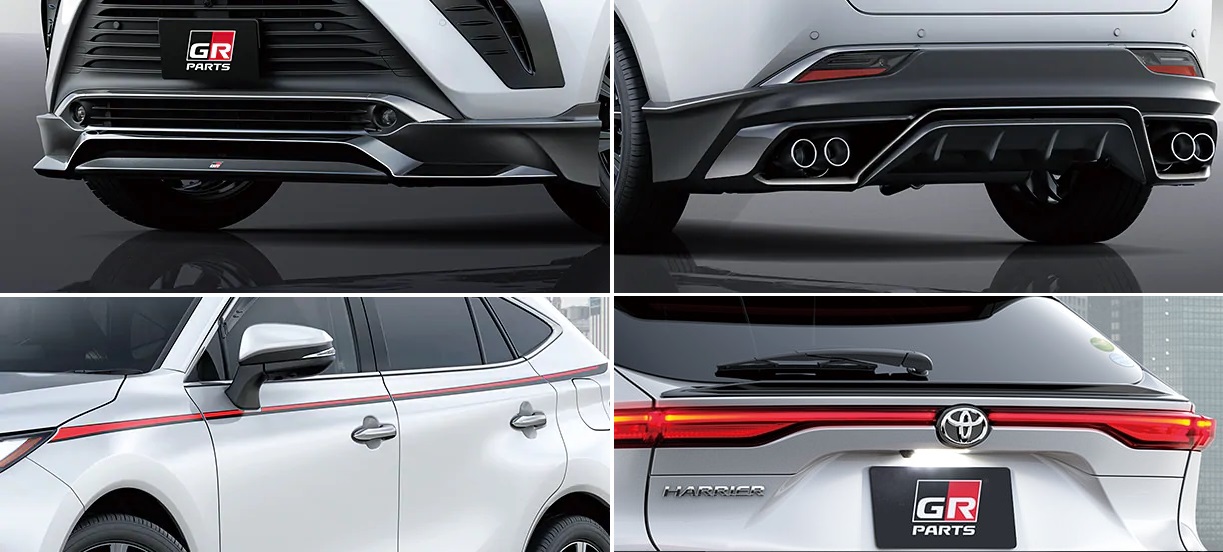 Now, these aren't all aesthetic upgrades, mind you. Toyota also made a minor performance upgrade available in this set—a GR performance damper that enables a quieter and smoother ride overall. It's simple and it doesn't look like much, but it's a welcome addition nonetheless.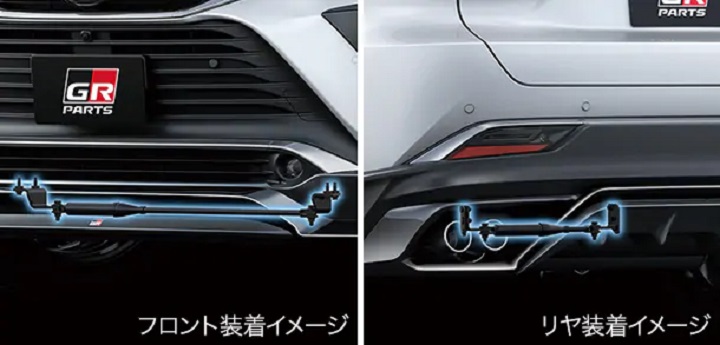 So, what do you think of the Toyota Harrier in its GR-packed look? Think this is something you would opt for if you owned one yourself? If you want to read more on the different powertrain options available with this new crossover, click here.