Now this is what we call a throwback. Quadratec has just released a new Jeep Wrangler build in celebration of its 30th anniversary, and the final product—aside from looking rugged as hell—is the perfect ode to the company's roots.
The Quadratec 30th Anniversary YJL is a tribute to the vehicle that inspired the company's founder, Ted Wentz Jr., to start his business: a 1989 Khaki Metallic Wrangler Sahara. What you see here is a modern take on the classic SUV based on a 2020 Wrangler JL.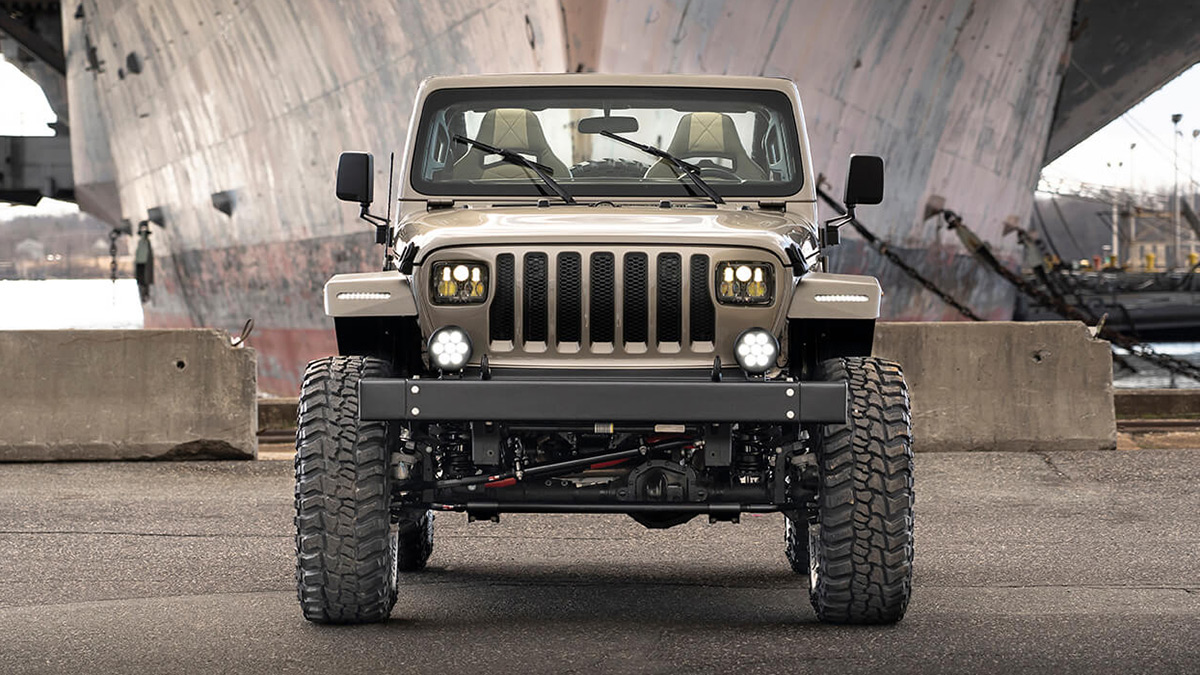 A ton of work has gone into achieving the classic Wrangler YJ look, including the fabrication of many one-off components. This includes the new grille, which is a mix of both the first- and current-gen's face, as well as a custom steel bumper. The rear end's sports bar has also been replaced with a 45-degree roll bar reminiscent of the first-gen Wrangler Sahara's, and the headlights are now square instead of round.
ADVERTISEMENT - CONTINUE READING BELOW ↓
Other exterior changes worth noting are new fender flares with enough clearance to fit larger 37-inch wheels wrapped in off-road tires. There are also a handful of auxiliary lights scattered all over the exterior, which is finished in the exact same Khaki Metallic paint as the original.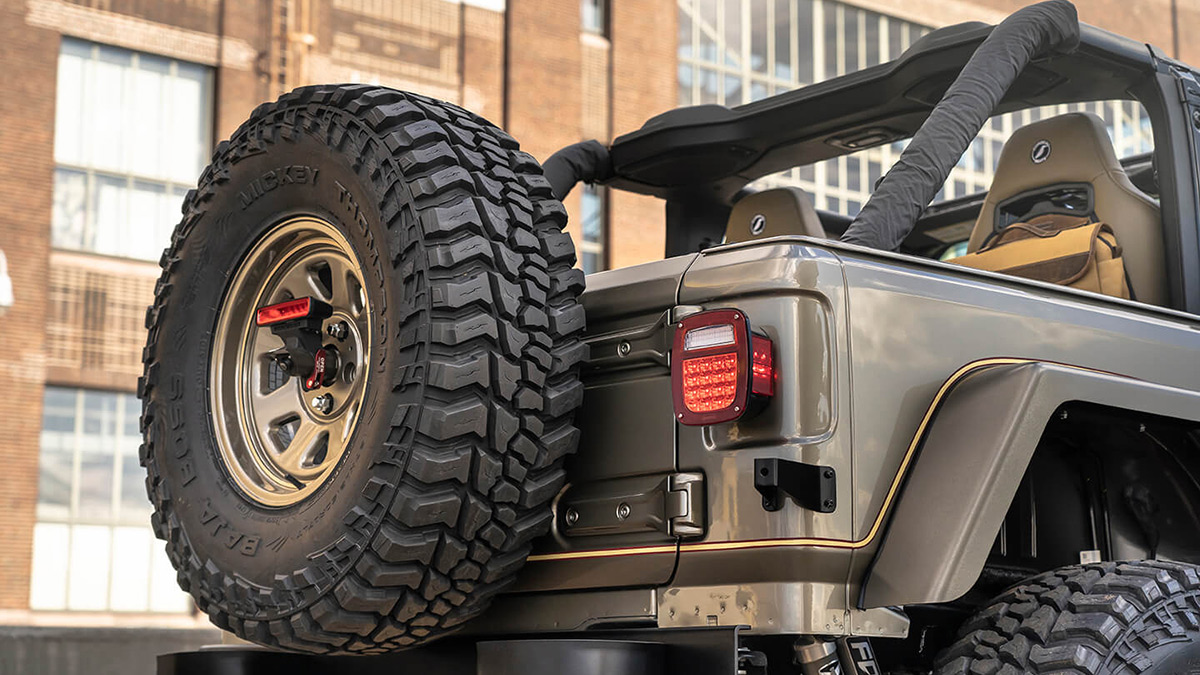 Inside, you'll find custom upholstered seats, a revised dashboard featuring a new Alpine head unit, and a two-tone tan color scheme with black accents in line with the vehicle's overall appearance. The rear seats have been ditched, though Quadratec says it still isn't sure what to do with all the extra space out back.
There's a ton more to take in here, including some suspension alterations and aftermarket exhausts. You can check out a full walk-around of the build in the video below:
If you think about it, this vehicle is actually 30 years in the making. What car from your past would you like to revive and pay tribute to? Let us know in the comments.
ADVERTISEMENT - CONTINUE READING BELOW ↓
Recommended Videos
More photos of the 
The Quadratec Jeep Wrangler: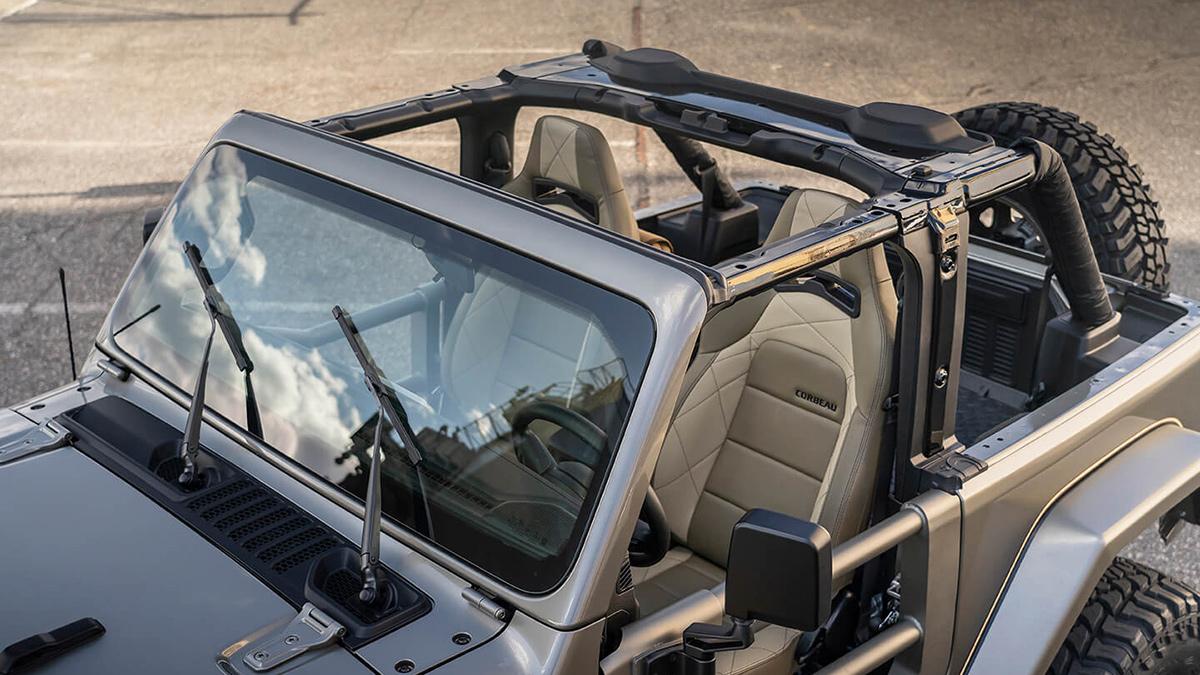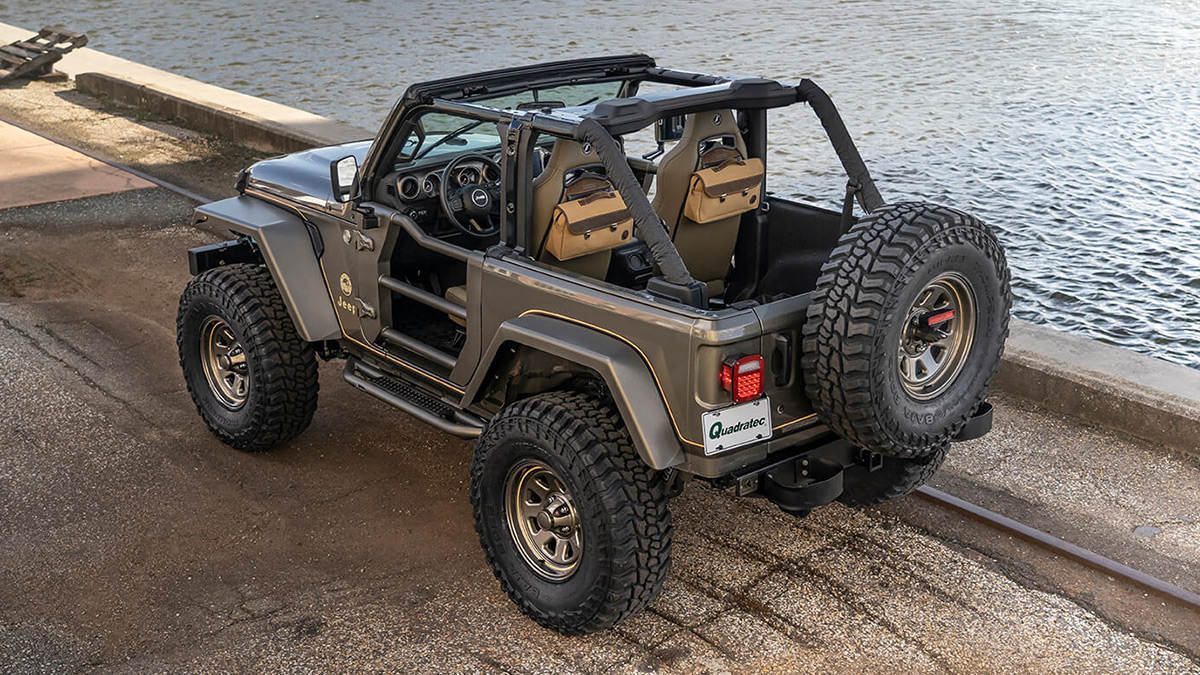 ADVERTISEMENT - CONTINUE READING BELOW ↓