Did you know today—April 27—is Hyundai N Day? Comes around quicker every year. Hopefully, your tree is up and the carols are on.
We'd forgive you if you forgot to send cards, though, because it's the first N Day. Hyundai has marked the inaugural celebration of fast, slightly torque-steery performance cars by giving us a new one. Meet the Hyundai Kona N. And yep, it'll still torque-steer, because Albert Biermann's men and women have stuck with front-wheel drive.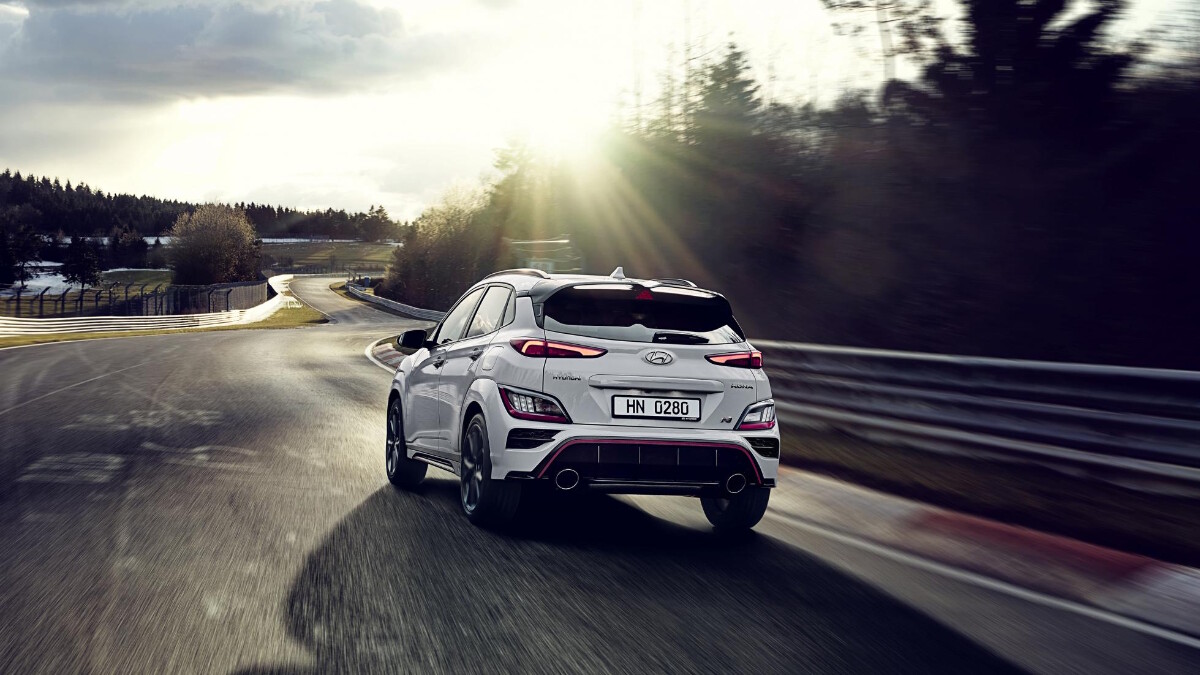 ADVERTISEMENT - CONTINUE READING BELOW ↓
We've already learned the key details—the same 276hp 2.0-liter turbo-four as the i30N drives the front wheels through the same limited-slip differential—but this is our first good look at the car from various angles. Quite a bold thing, despite Hyundai's claims that its new Sonic Blue color (effectively a watered-down version of the i20N and i30N's baby blue) is subtle.
What's different here is that N's new eight-speed dual-clutch paddle-shift gearbox comes as standard; you can't have a manual Kona N. That helps it achieve a 241kph top speed via a 5.5sec 0-100kph sprint.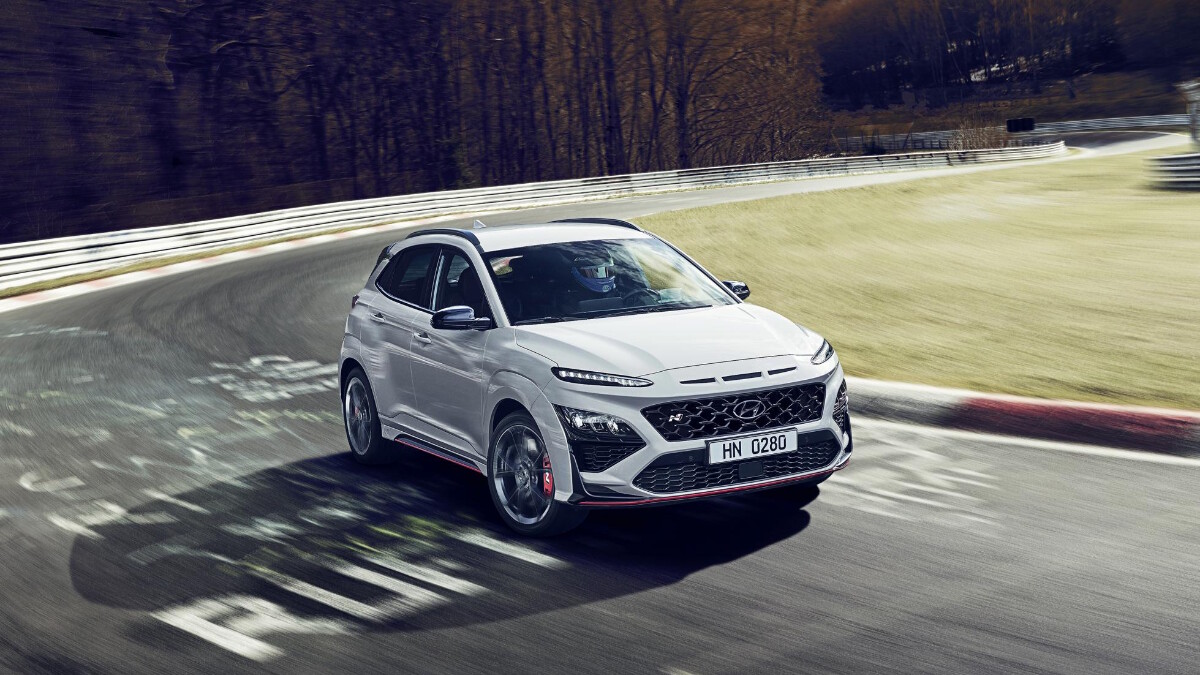 ADVERTISEMENT - CONTINUE READING BELOW ↓
Recommended Videos
Hyundai assures us that the N retains the necessary amount of SUV-iness, though, with the same ground clearance as a regular Kona and a selection of off-road driving modes.
These operate separately from the usual suite of N driving modes that adjust the sharpness of the throttle, the gear changes, the exhaust note, and the suspension, while the gearbox has its own bunch of settings. Not least launch control and the cloyingly named 'Grin Shift' that essentially acts like a push-to-pass overtake button, akin to Porsche's Sport Response button in its PDK-equipped sports cars. You can even choose whether or not there's a creep function when you lift your foot from the brake pedal at a standstill.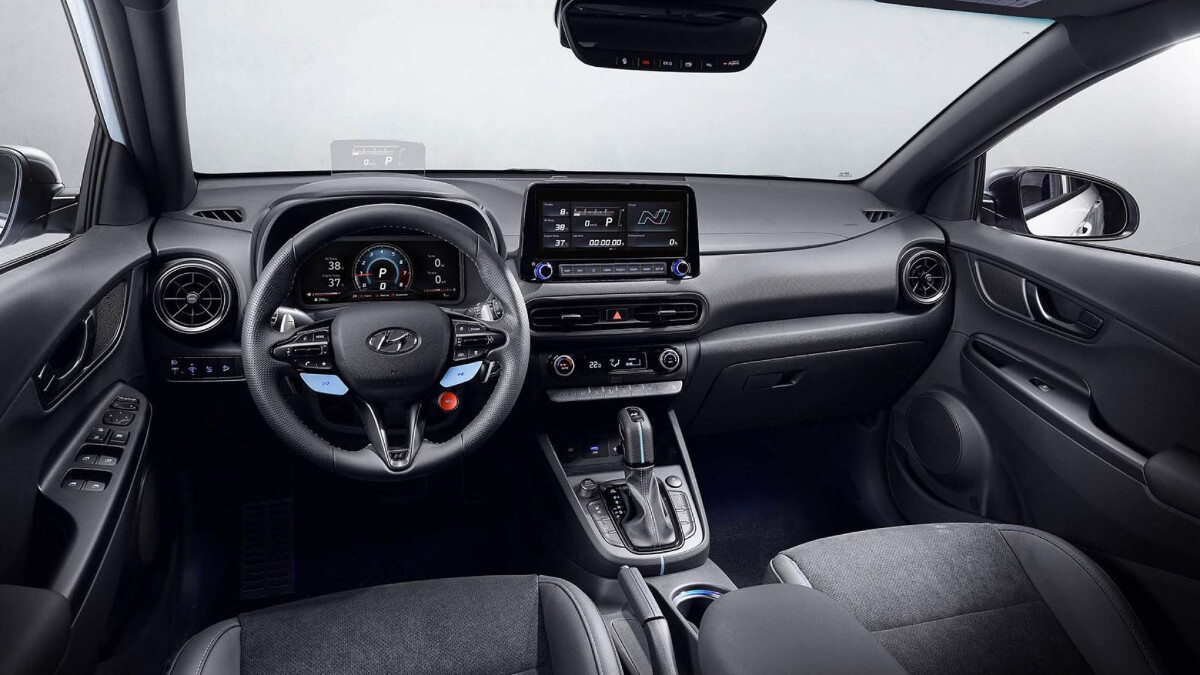 ADVERTISEMENT - CONTINUE READING BELOW ↓
The Kona N will also offer a Performance Driving Data System that'll monitor circuit driving so you can learn where you need to sharpen up on track days, while there's a whole gamut of active safety tech if it's all sounding a bit too silly.
No word on prices yet, but Hyundai expects to sell as many of these as it does i30Ns—around 11,000 a year—and it'll be a global car. So, unlike the hot hatch its mechanicals are scooped out of, it'll make it into North America, which is expected to be one its key markets. N Day means presents for everyone. How sweet. And we have a present for you, too: our review of a Kona N prototype unit. Enjoy.
More photos of the
 Hyundai Kona N: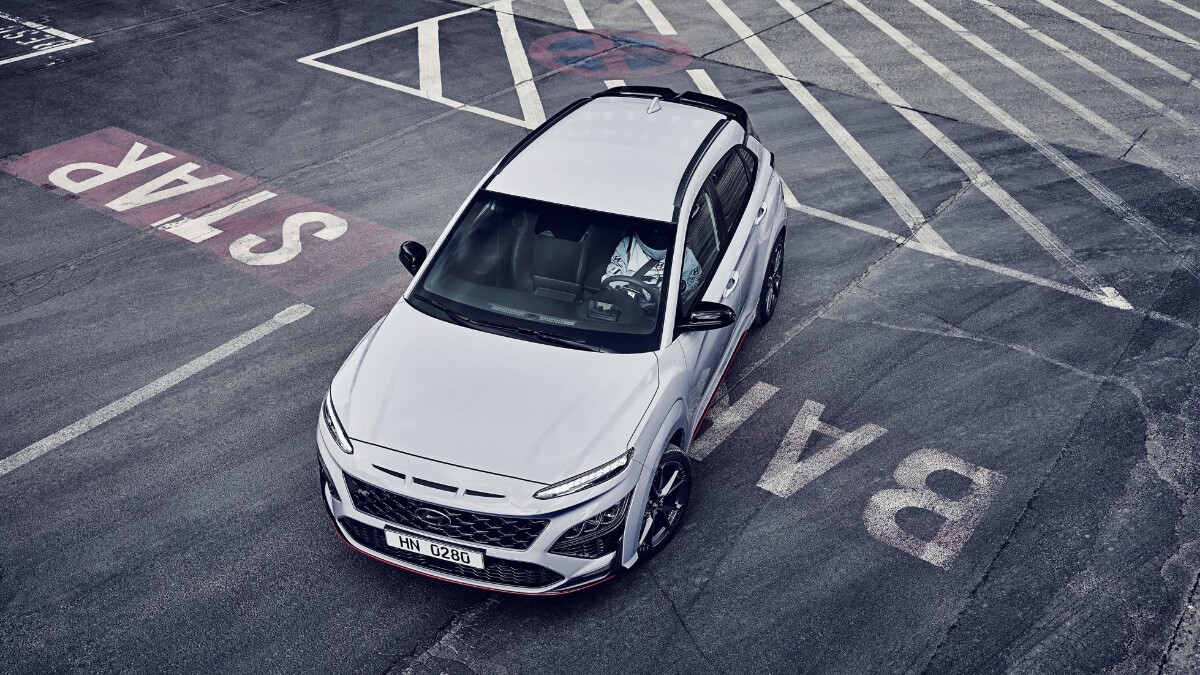 ADVERTISEMENT - CONTINUE READING BELOW ↓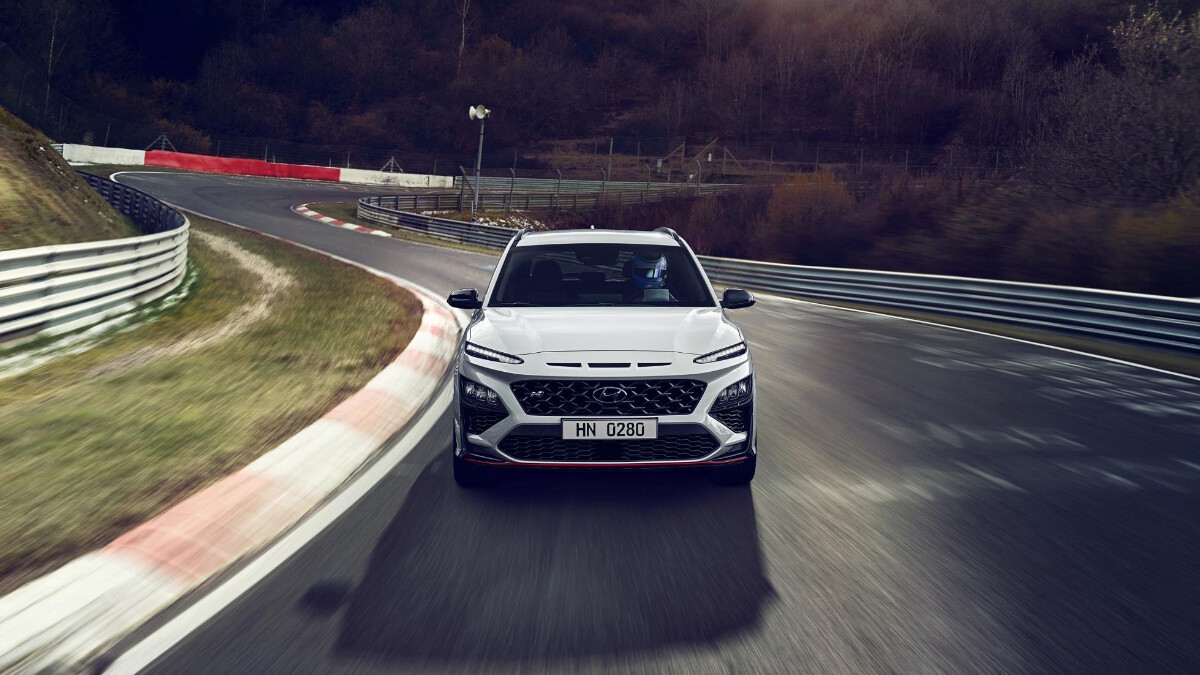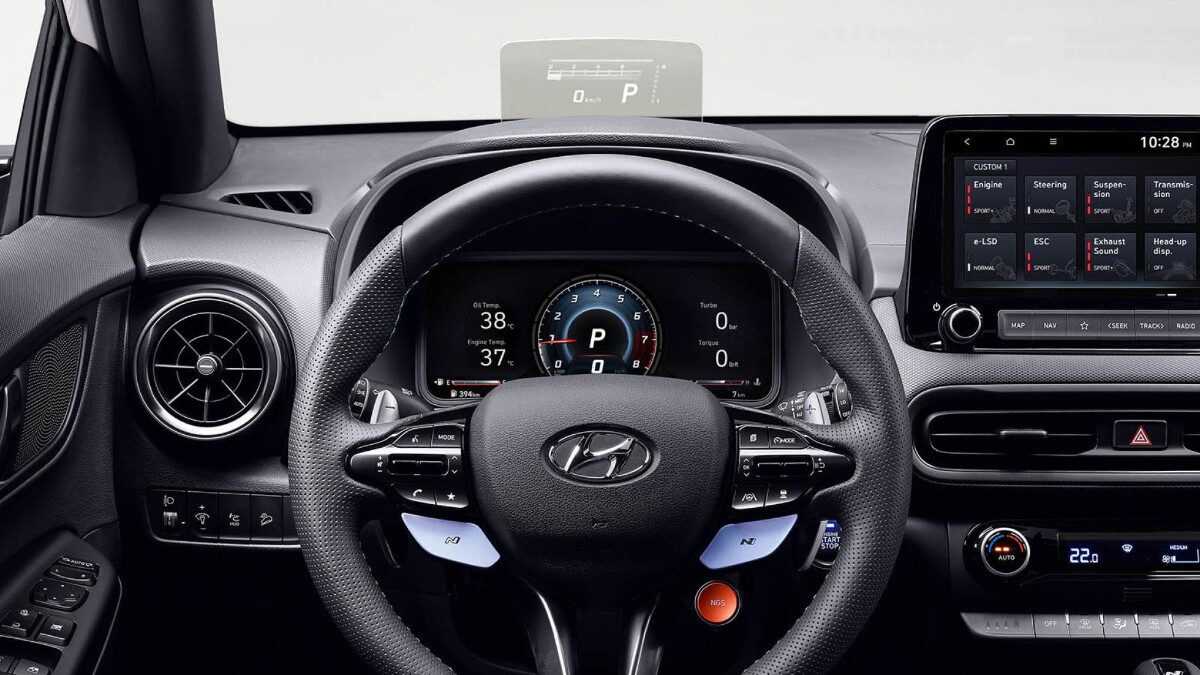 ADVERTISEMENT - CONTINUE READING BELOW ↓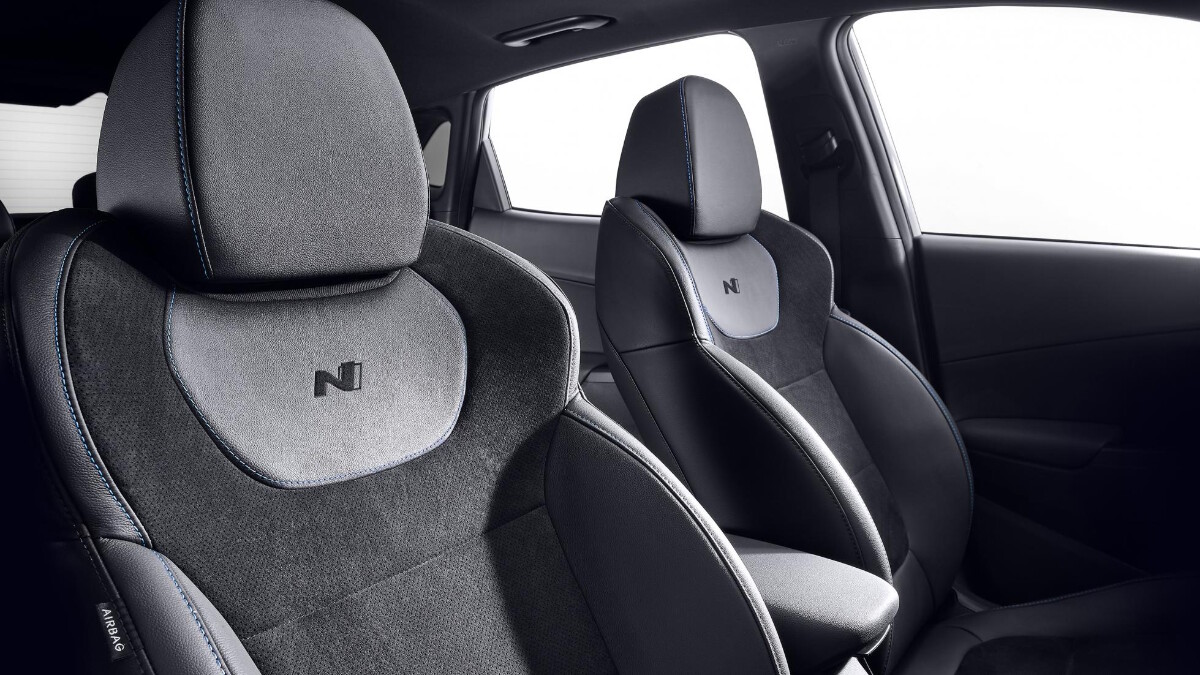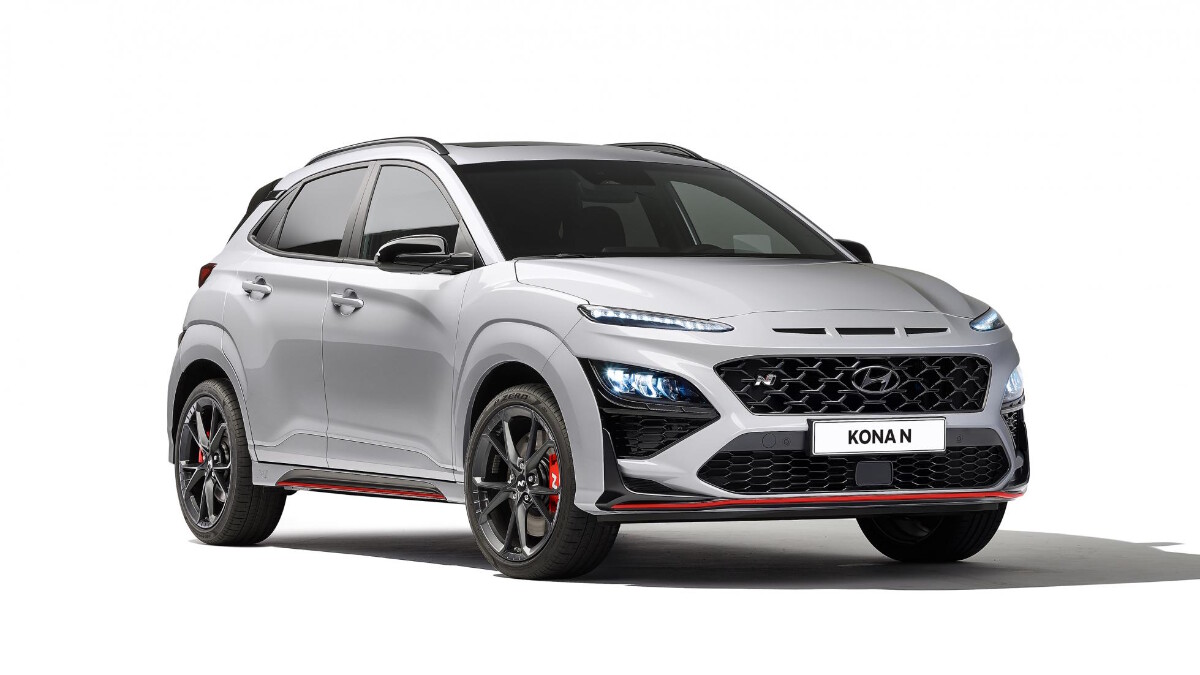 ADVERTISEMENT - CONTINUE READING BELOW ↓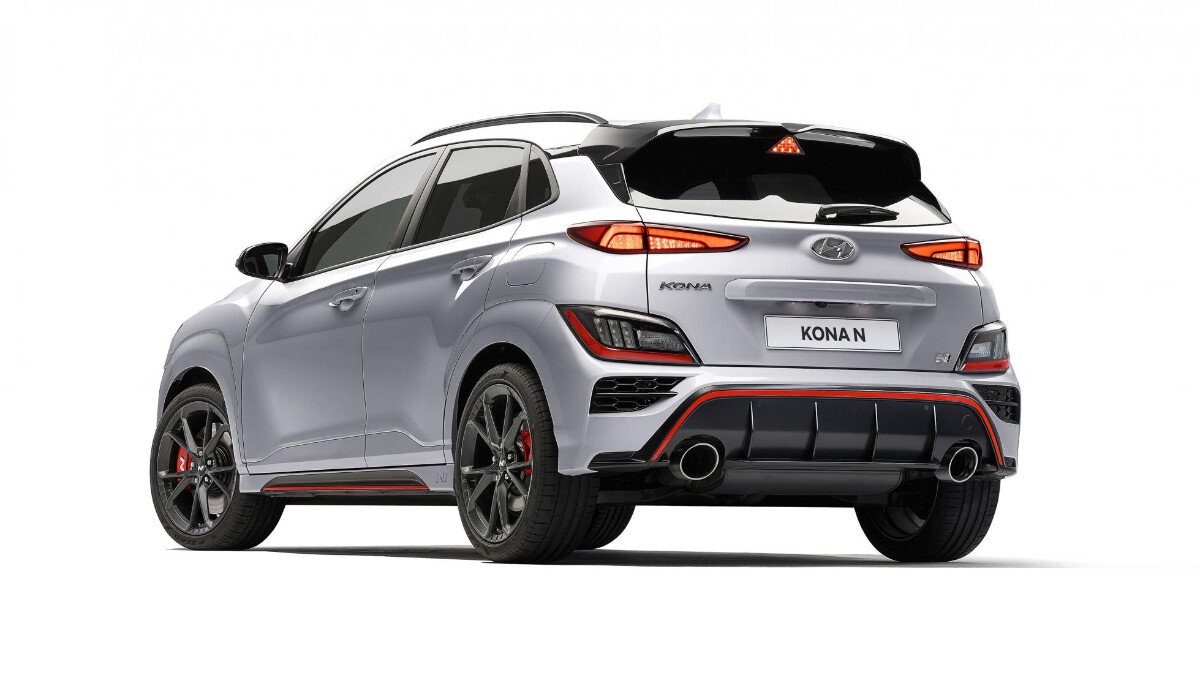 NOTE: This article first appeared on TopGear.com. Minor edits have been made.