This is the engine that will power the Aston Martin Valhalla. It's the first engine designed in-house by the British carmaker itself—rather than wheeled in on crates from elsewhere—since 1968. England still had possession of the World Cup back then...
It's a 3.0-liter V6, which may well make those of us who love V8s and V12s—that is, all of us—groan. But it will also be the most powerful engine in Aston Martin's range, we're promised, with turbocharging and hybridization to ensure it punches far harder than its relatively diminutive size might suggest.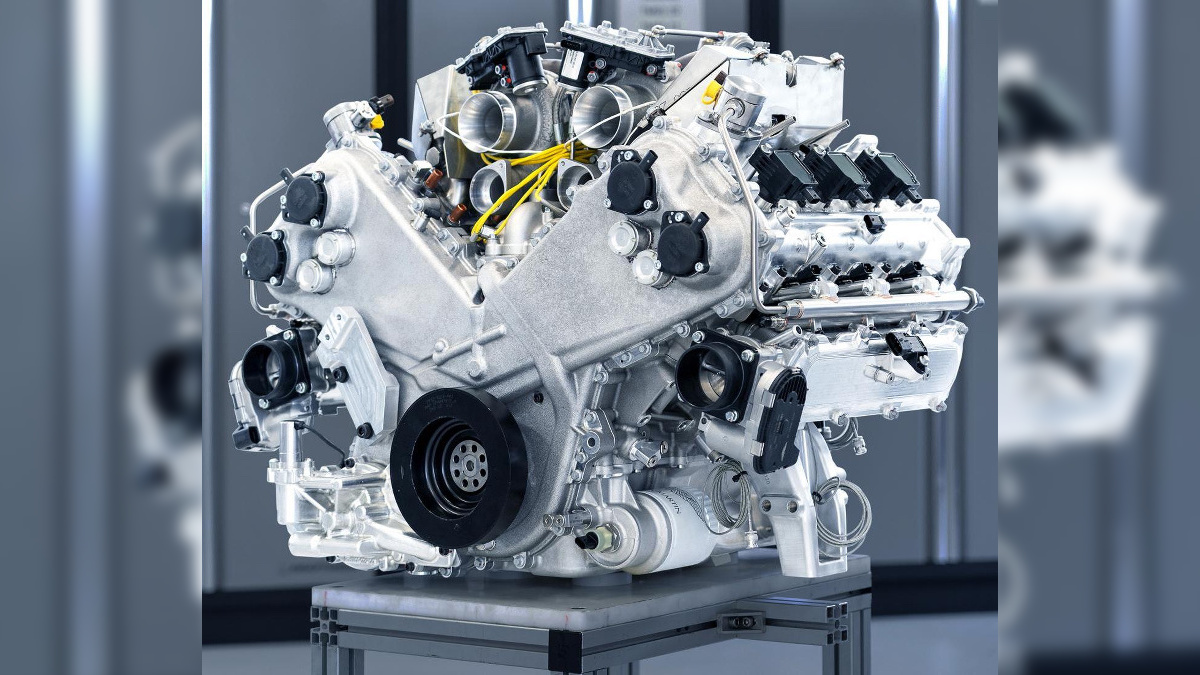 ADVERTISEMENT - CONTINUE READING BELOW ↓
Quite how much power, we've not been told. But the DBS Supeleggera produces a not-small 715hp, so reckon on something north of that. We're going to assume the limited-run 1,160hp Valkyrie will remain the true halo. Else this really would be a V6 like no other…
It's dry-sumped and will sit behind the driver—the Valhalla being a bona fide supercar. It'll likely appear across Aston Martin's range, and certainly find a home in the brand's other mid-engined model, the all-new Vanquish.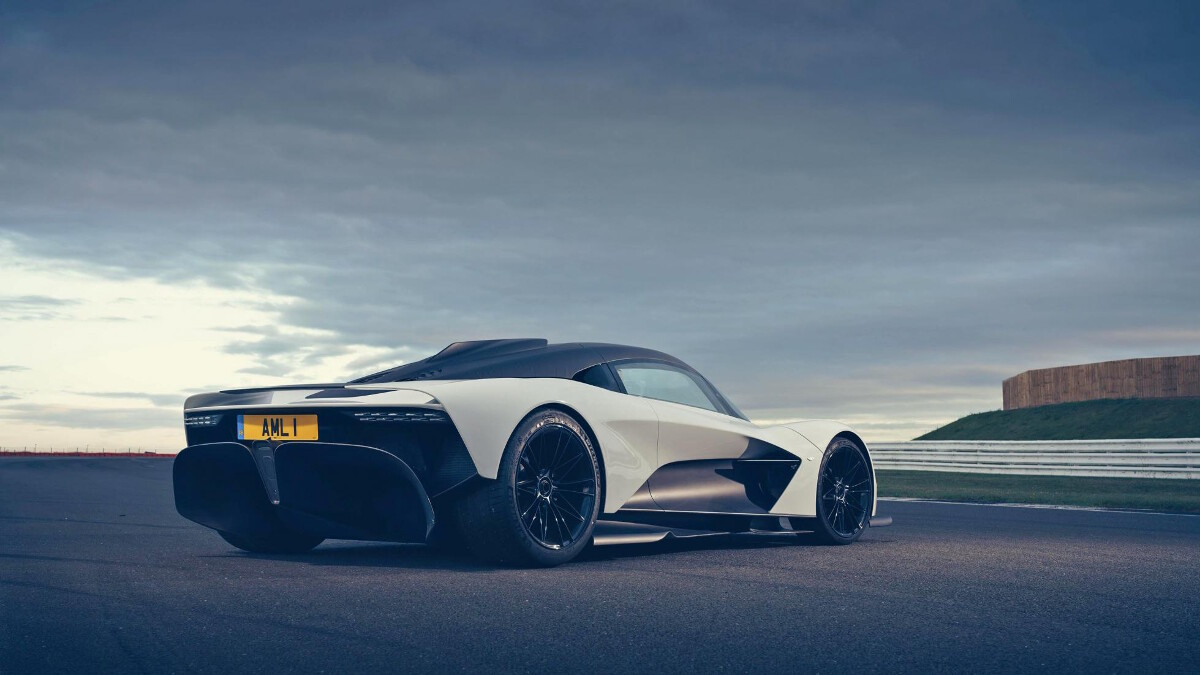 ADVERTISEMENT - CONTINUE READING BELOW ↓
Recommended Videos
Other fun facts? It's internal codename is TM01—a nod to Tadek Marek, the brand's "illustrious engineer of the '50s and '60s"—and the whole thing weighs less than 200kg thanks to the adoption of the same 'hot in vee' turbo layout employed by AMGs. In short, it means the turbo (or turbos plural) lives inside the bank of cylinders to make the whole thing more compact and more efficient.
"Despite the overt nature of this powertrain," says Aston Martin, "the engine is designed to meet all future emission requirements for Euro 7." Enough sensible stuff, though. Go and have a little listen to it:
NOTE: This article first appeared on TopGear.com. Minor edits have been made.