The lack of an engine sound in an EV once posed problems for pedestrians in real-life situations. These days, however, it has become an opportunity for carmakers to customize their products even further in a way where they can truly inject their signature style and DNA.
The latest manufacturer to capitalize on this opportunity is BMW with its new Concept i4—a 530hp monster of an EV that can supposedly do 0-100kph in about 4sec. It has a 80kWh battery with a WLTP range of 600km. But enough about the numbers—we're here for the sound.
Normally, you'd expect a glorious tune from an engine that can generate as much as 530 horses. You wouldn't even need to try if the 0-100kph figure checks out—just floor the car once and you'll probably already hear what you need to. But again, this is an EV. But here's another caveat: don't forget that this is also a BMW. So expect something special.
Especially since the one and only Hans Zimmer, together with BMW sound designer Renzo Vitale, was at the helm in composing the sound of the new Concept i4 under the brand name BMW IconicSounds Electric.
Continue reading below ↓
Recommended Videos
"Renzo and I were inspired to bring together the past and future of BMW with the sound for the BMW Concept i4," explains Zimmer. "We hope the sound we created is classic yet surprising and has a feeling of lightness that is fitting for the BMW brand."
To hear what the new BMW Concept i4 really sounds like, check out the video below.
"Sound has always played an important role in the emotionalization of our vehicles. Now we are taking the joy of sheer driving pleasure to a new level and are particularly pleased to be working with Hans Zimmer to create the new sound world of electric mobility at BMW," says BMW senior vice president of customer and brand Jens Thiemer. "This collaboration will result in our forward-looking sound offering for electrified vehicles: BMW IconicSounds Electric."
Back in November 2019, Zimmer and Vitale also presented the new start/stop sound of electric and plug-in hybrid BMW models—this sound will come as standard across the globe beginning July 2020. "The ability to design the sound in our vehicles makes it possible for us to spark positive emotions," said Vitale. "The new start/stop sound is intended to instill a sense of excitement at the prospect of electric driving when the customer gets into their vehicle and begins the journey."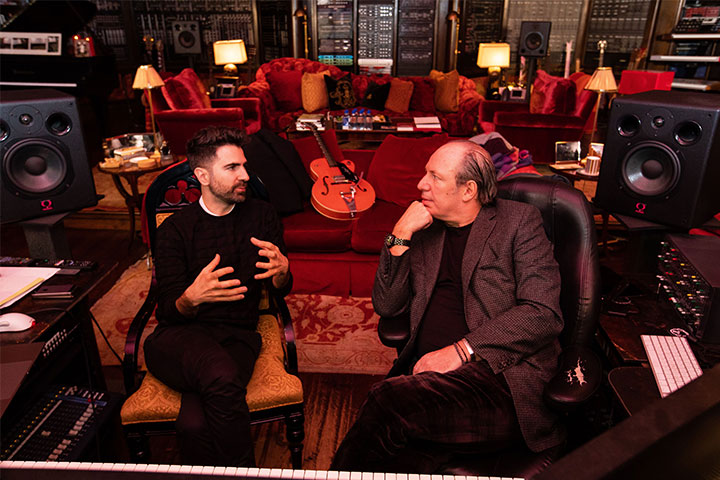 So, is this new sound music to your ears? Yay or nay?