Would it be a dick move to deliver relief goods in a Mercedes-Benz G-Class? While intentions may be pure, chances are driving around in a luxury SUV in a disaster zone could rub people the wrong way. But if you insist, we suggest doing so behind the wheel of the Brabus 800 Adventure XLP.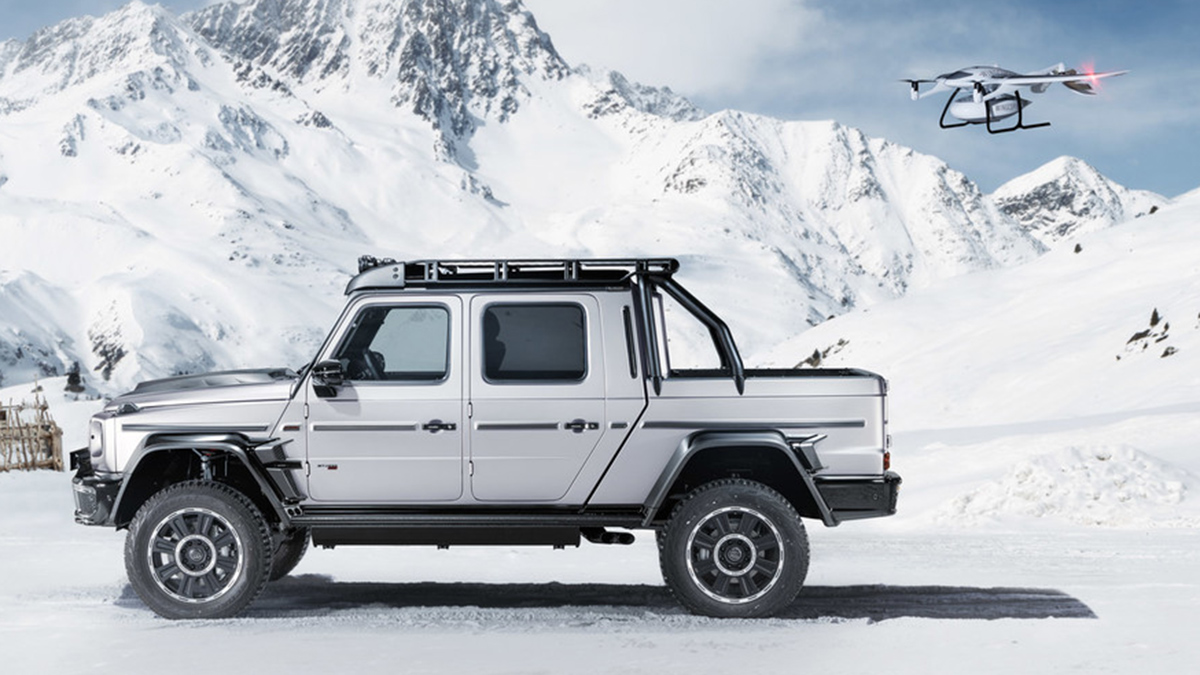 Why this, you ask? Because the vehicle—which is set to be unveiled at this year's Geneva International Motor Show—will allow you to keep a low profile while delivering aid and equipment.
Now, we have to be kidding right? 'Subtle' and a matte silver luxury truck are two things that simply don't mix. Don't worry, because the XLP itself won't be doing the delivery—the drone it comes with will.
Continue reading below ↓
Recommended Videos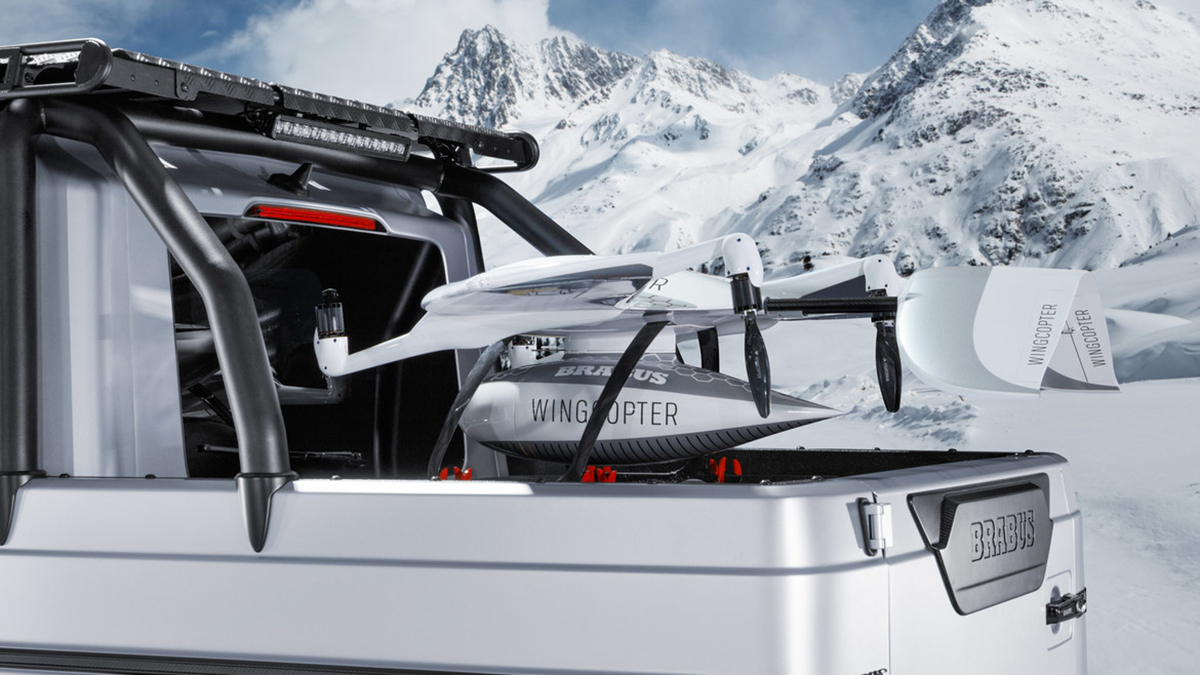 It's called a Wingcopter, and it's capable of reaching speeds of up to 240kph and transporting goods and equipment up to 120km away. It's accommodated on the XLP's bed, so all you need to do is find a secluded location to launch your relief operation from. Also handy in case, for whatever reason, you come across terrain the vehicle's specialized suspension and portal axles can't cut.
The pickup truck itself is no slouch, either. It runs on a 4.0-liter twin-turbo V8 capable of a whopping 800hp and 1,000Nm of torque—good enough for 0-100kph in 4.8sec and an electronically limited top speed of 210kph. "Electronically limited? But why?" Well, because a massive truck running on gigantic 22-inch wheels going any faster probably won't end well for either the XLP or its driver.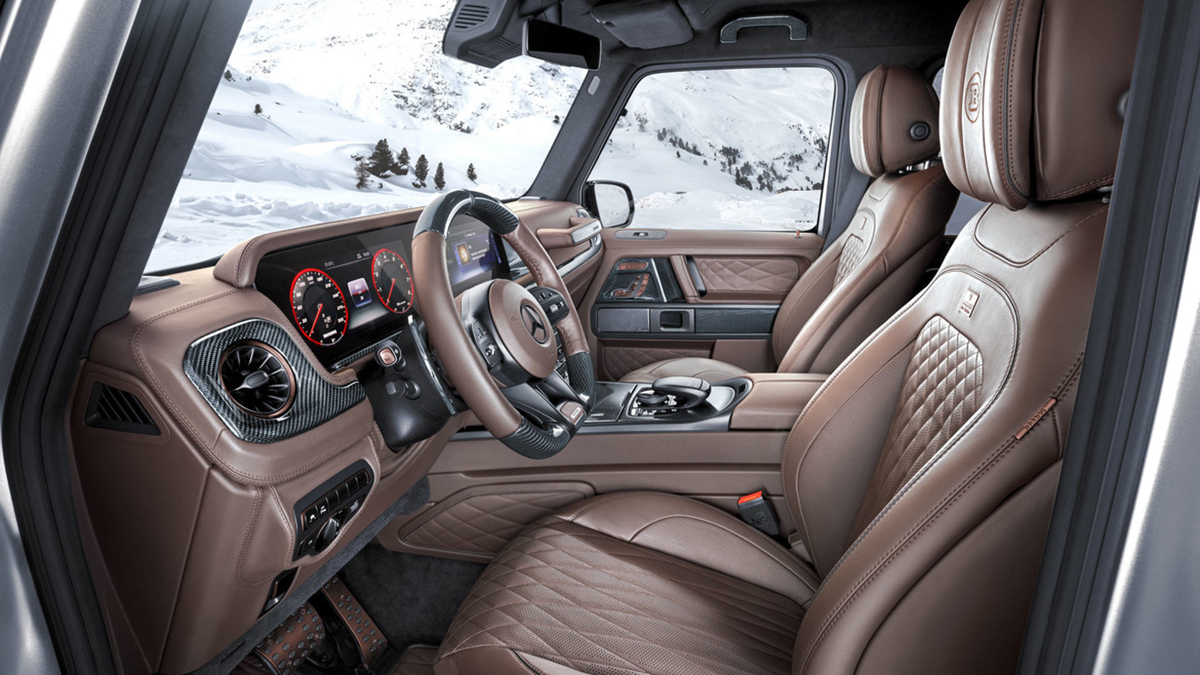 And, as with most things Brabus, the XLP is fitted with only the finest of everything. Its cabin headliner is lined with black alcantara, it gets tailor-made aluminum on the pedals, doors, and paddle shifters, and it's covered inside with fine burned oak leather.
The vehicle will be revealed in the metal come early March. Like it? Or would you rather see Brabus stick to more luxury-focused behemoths?