Frankly, trucks modified to look like burly, sedan-devouring beasts are a dime a dozen these days. If we could have a peso for every pickup we saw that—nah, just kidding. We'll never get tired of them.
Our latest find is a Ford Ranger courtesy of aftermarket tuning company Carlex Design, and it wears arguably the most menacing front end we've seen on the vehicle yet. The face, which features plenty of what appears to be a rugged matte plastic, looks like it's clad in armor—think a pickup wearing an oversized Bane mask.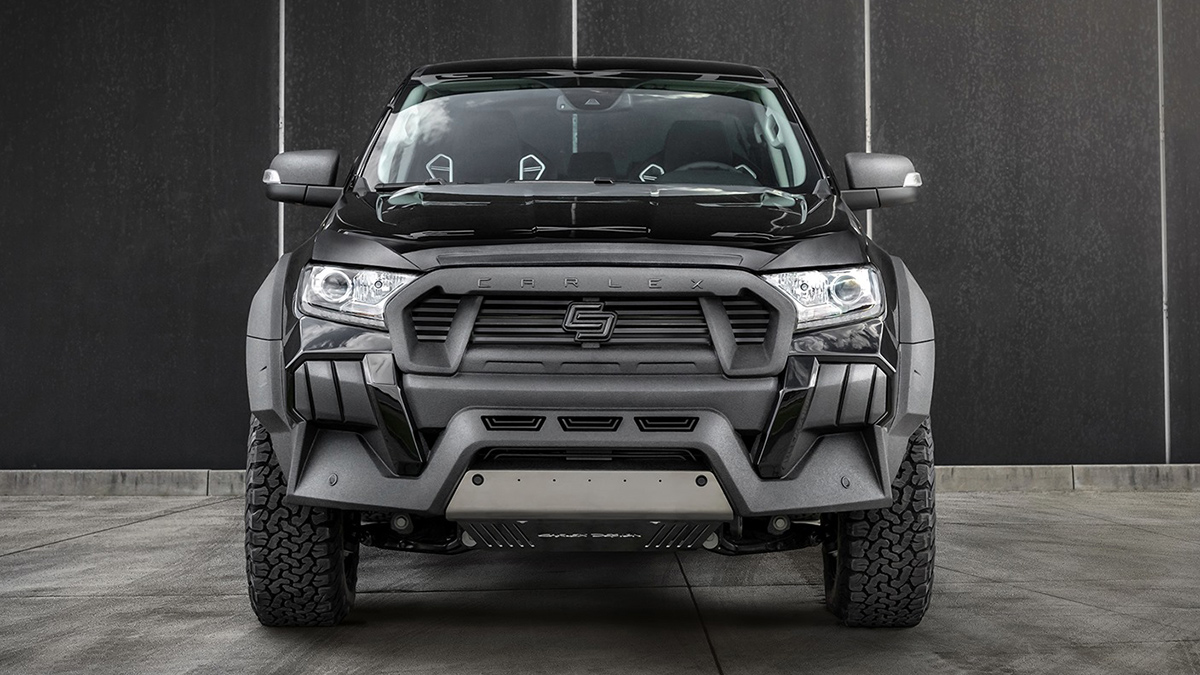 Continue reading below ↓
Recommended Videos
The truck now runs on badass-looking five-spoke wheels in black, comes equipped with a suspension lift kit and massive front and rear fenders, and also gets a new tonneau bar and some ultra-durable-looking side steps. The tuner didn't stop with just the exterior, though. Inside, you'll find a pair of custom Carlex Design bucket seats, some nice white contrast stitching, as well as a noticeably chunkier steering wheel.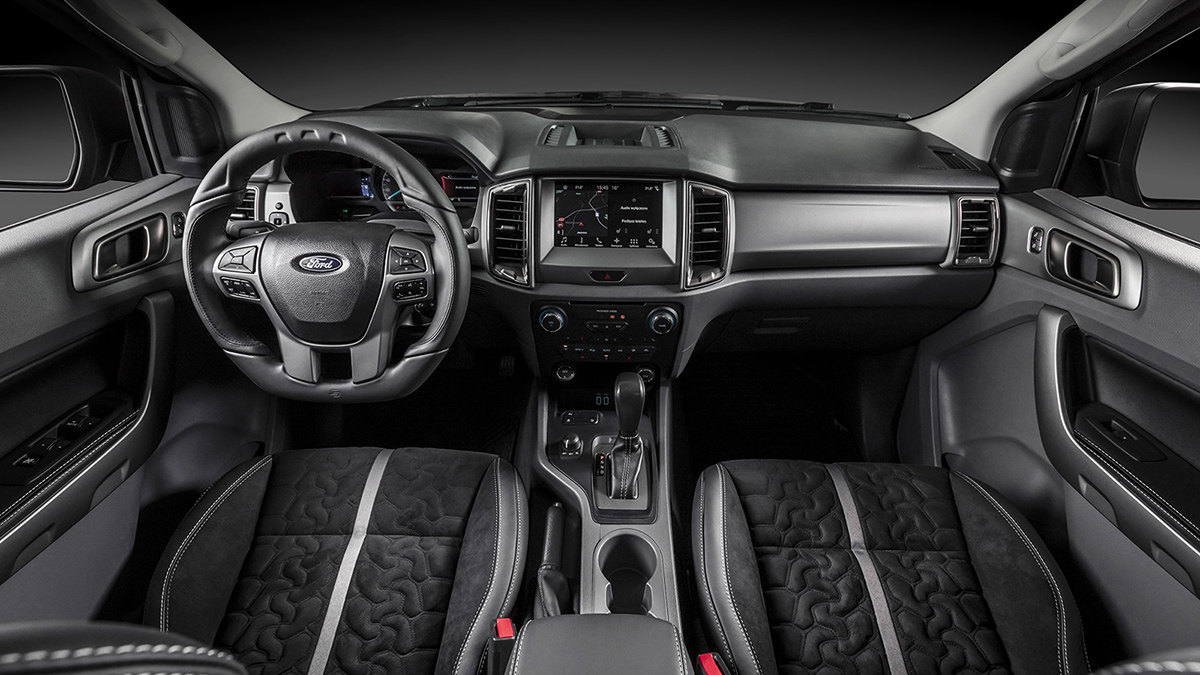 This isn't the company's first time messing around with pickup trucks—it has previously come up with equally badass looks for the likes of the Toyota Hilux, the Mitsubishi Strada, the Nissan Navara, and even the Volkswagen Amarok. Recently, it also unveiled the 'Urban Edition' Santa Fe. You can check out more of its work here.
So, are you down with this kind of look, or is there a little bit too much going on for your taste?