Who says utility and fun can't go hand in hand? Definitely not aftermarket specialist Delta 4x4, which has given the Ford Ranger a splash of playfulness to go with a no-frills off-road vibe.
The company, which is based in Schondorf am Ammersee in Bavaria, has worked some magic on the American pickup. Underneath, the vehicle rides on longer springs that endow it with an extra 40mm of ground clearance. It also sports wider fenders to make room for chunkier mud-terrain 305/60 tires and matte black 18-inch wheels.
ADVERTISEMENT - CONTINUE READING BELOW ↓
PIAA LED auxiliary lights have been mounted on the pickup's face for extra nighttime visibility, and the front end also features an added pedestrian safety bar. To help the truck stand out, Delta 4x4 has also wrapped the exterior to feature a few popping paint splashes. Nice.
How much for all this? Well, Delta 4x4 says the lift kit costs €2,260, the spring set and shock absorbers are €2,216, the aftermarket wheels and tires cost €2,900, it's €1,800 for the fenders and €600 for the PIAA lights, and an extra €560 for the front pedestrian bar. That's about €10,300 (around P580,000) overall, but the company adds you'll have to shell out extra for the paint and assembly, too.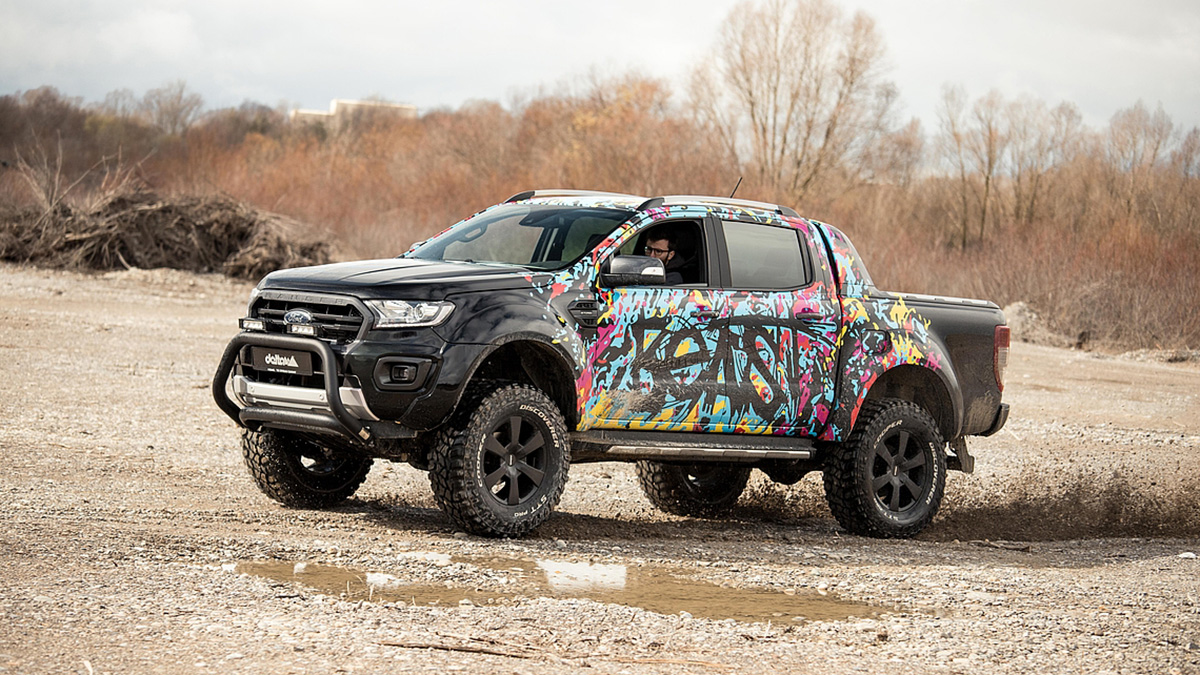 ADVERTISEMENT - CONTINUE READING BELOW ↓
Recommended Videos
"Pickups are taking Europe by storm: Germany alone, registered almost 30,000 new vehicles last year, the Ford Ranger making up almost a third of those," Delta 4x4 says on its website. "Reason enough for delta4x4's creative team to eagerly set to work on primping up the already excellent Ford Ranger."
Do you think these add-ons justify the package's price? Let us know in the comments.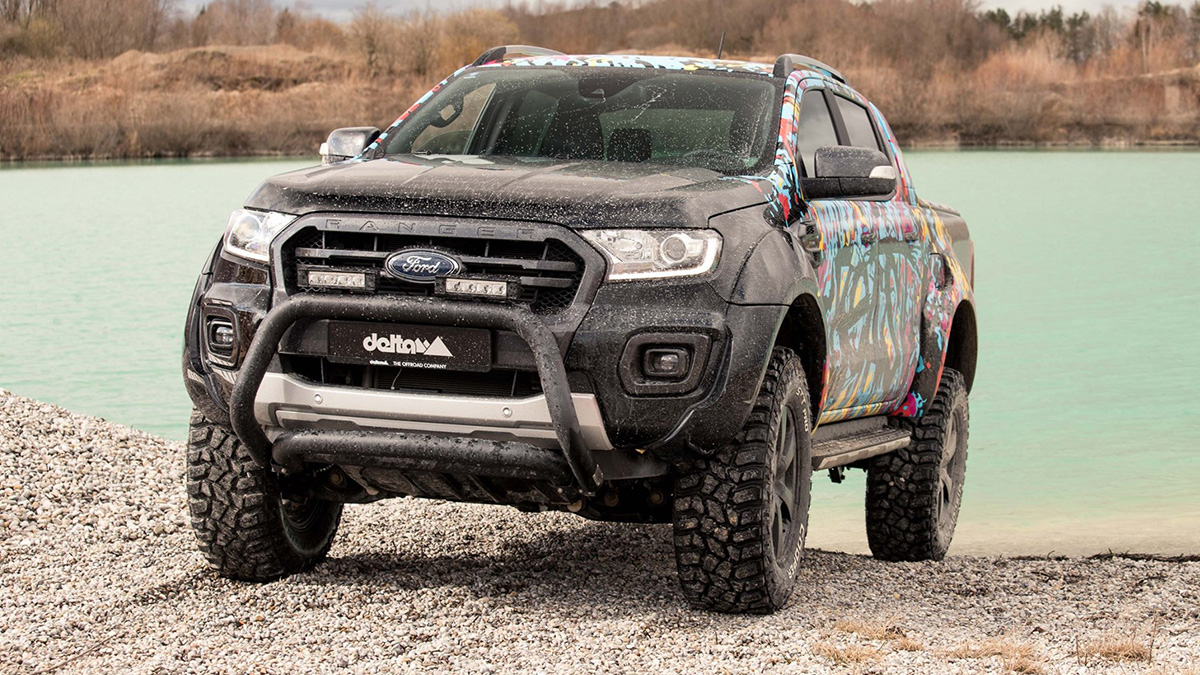 ADVERTISEMENT - CONTINUE READING BELOW ↓