The twilight of the Jazz is officially upon us. Honda Cars Philippines (HCPI) has finally launched the City Hatchback, and this marks the end of an era for the beloved Jazz.
Now, how does that old saying go again? When one five-door closes, another one opens? We're sure it's something along those lines. Anyway, with the arrival of the City Hatch, we began wondering if the Civic Hatchback—another sought-after five-door Honda—had a possibility of landing here in our market, too.
The Civic Hatch is no Type R, we know, but it's still something we've been dreaming of for several years now. And we reckon bringing in this one, which is also available in the same market where our City Hatchback comes from, will surely help make up for the discontinuation of the Jazz.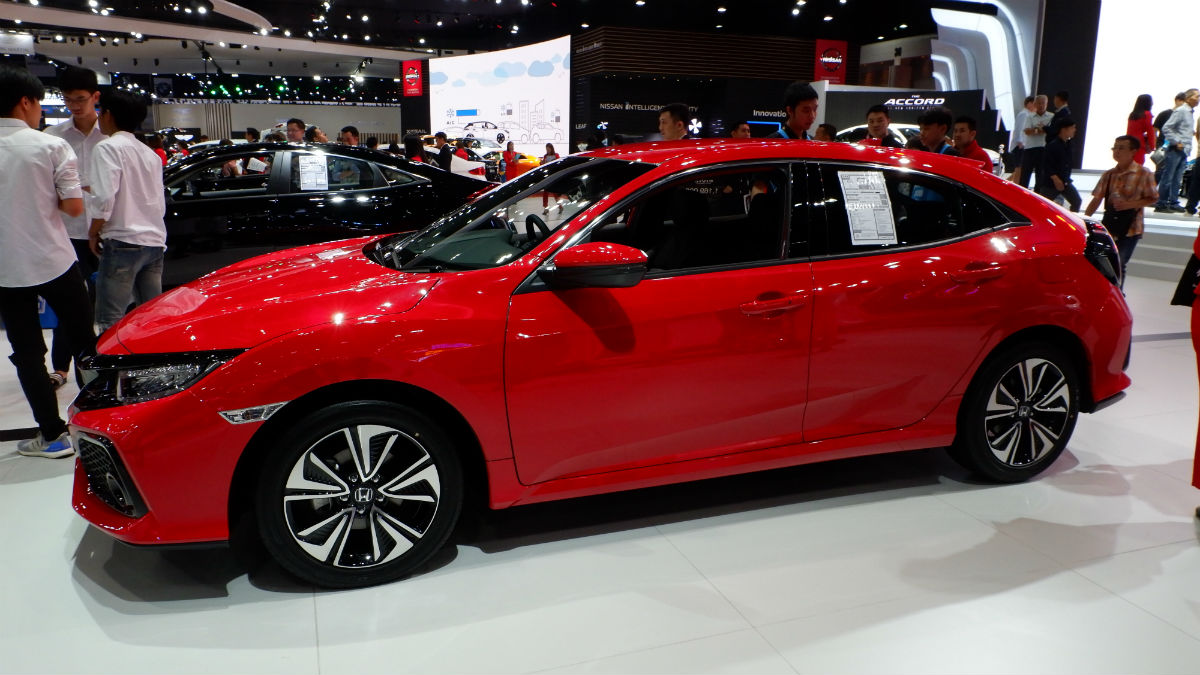 ADVERTISEMENT - CONTINUE READING BELOW ↓
So, during the press conference of the Honda's recent launch, we went ahead and asked if there was actually a chance of us seeing the Civic Hatchback here. According to company spokesperson Atty. Louie Soriano, "Everything is possible." Actually we noticed that he says that a lot. 
Not much to go by there, we know. We were met with a few laughs and the addition that HCPI is still "studying the market." No definitive answer, but hey, you can't blame us for trying, right?
We understand it's probably a long shot, especially since the next-generation Civic will also come with a five-door version. But who knows, maybe once that Civic arrives in our region (it's a bit of an open secret by now), HCPI has finally decided it's time for our market to get the hatch, too? Fingers crossed, then.
Let's all just wait and see how the rest of the year plays out for Honda. For now, you can instead read more on the new City Hatchback by checking out our Launch Pad feature here.
ADVERTISEMENT - CONTINUE READING BELOW ↓
Recommended Videos