"The application of Hyundai's Sensuous Sportiness design philosophy is evident in the voluptuous side section, which is like that of a perfectly weathered stone," reads the press release that has landed on our desks. Right. Gotcha.
Let's backtrack a little. What you're looking at above is the Hyundai Prophecy concept—something that was of course scheduled to be on display at the now-virtual Geneva International Motor Show. Pretty stunning isn't it? Despite the slightly odd design speak, Hyundai might just have stolen the 'best-looking concept' prize from the shapeshifting Renault Morphoz. We won't mention the BMW i4...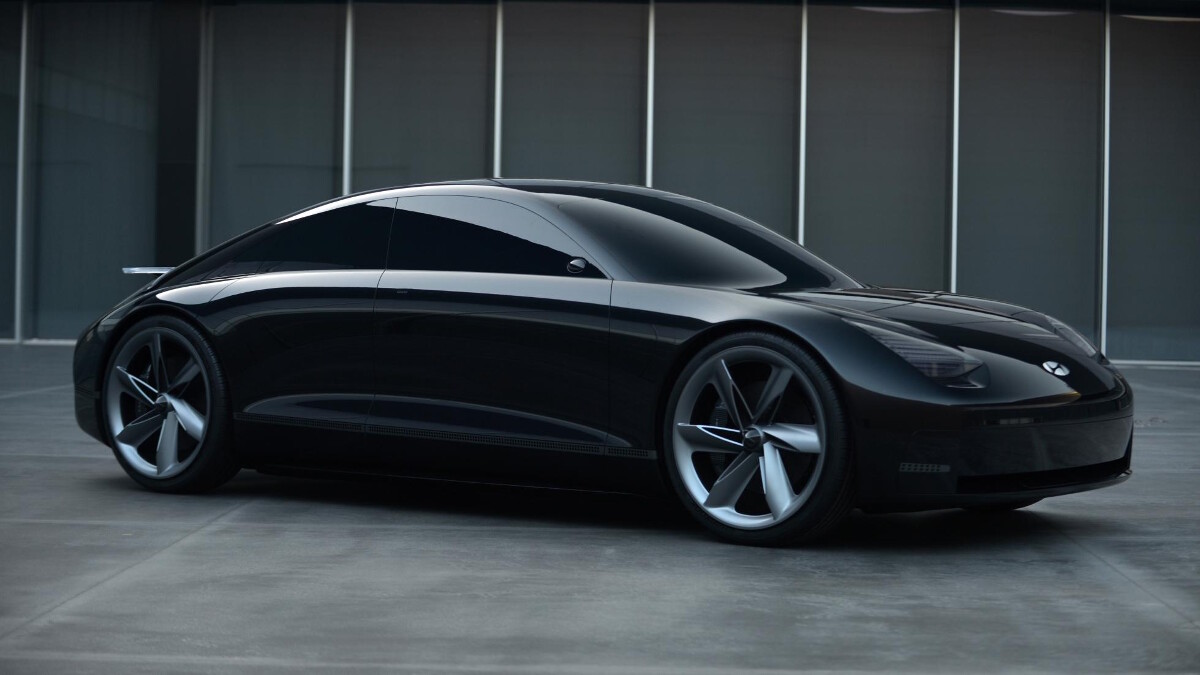 ADVERTISEMENT - CONTINUE READING BELOW ↓
The Prophecy is a four-door, four-seat EV sedan/coupe thing that apparently expresses Hyundai's latest design language and previews some features that will make it to production models—hence the name. 'Sensuous Sportiness' is what the company is calling its philosophy, with the new i20 being the first model to debut whatever that translates to.
Here, the designers have clearly decided it means clean lines, retro-futuristic, touches and a hint of Porsche/Tesla influence. Check out the lights: They're pixel lamps like the ones we first saw on Hyundai's 45 concept last year, and are integrated into the headlamps, taillights, and spoiler. Apparently, that's one element of the Prophecy that we'll see on future Hyundai models.
ADVERTISEMENT - CONTINUE READING BELOW ↓
Recommended Videos
Something we might not see, however, is the joystick-style steering apparatus. Granted, it looks very cool and removes the bulky steering wheel (which you won't need, anyway, when the car is driving itself), but we just cannot see that catching on. The joystick died in gaming circles years ago. The rest of the interior is really rather lovely, though. Excellent use of tartan. Hyundai says the colors have been chosen as they encourage rest and relaxation.
That's about all we know for now. Other than the fact that the Prophecy would of course be an EV were it to be real. So, should Hyundai build it?
ADVERTISEMENT - CONTINUE READING BELOW ↓
ADVERTISEMENT - CONTINUE READING BELOW ↓
ADVERTISEMENT - CONTINUE READING BELOW ↓
NOTE: This article first appeared on TopGear.com. Minor edits have been made.