We're inching closer to a Hyundai supercar. Seriously. Hyundai's N performance arm is developing some kind of halo sports car, and its latest prototype, this RM20e, suggests that halo sports car will be fully-electric.
Mid-engined, Veloster-looking concepts have been a Hyundai specialism for years now. Last year's RM19 had a striking livery and a turbocharged touring car engine. But the RM20e is quieter, both aurally and visually. Bright blue and orange is traded for black with a silver circuit-board design. Which, yes, informs us electricity lies beneath.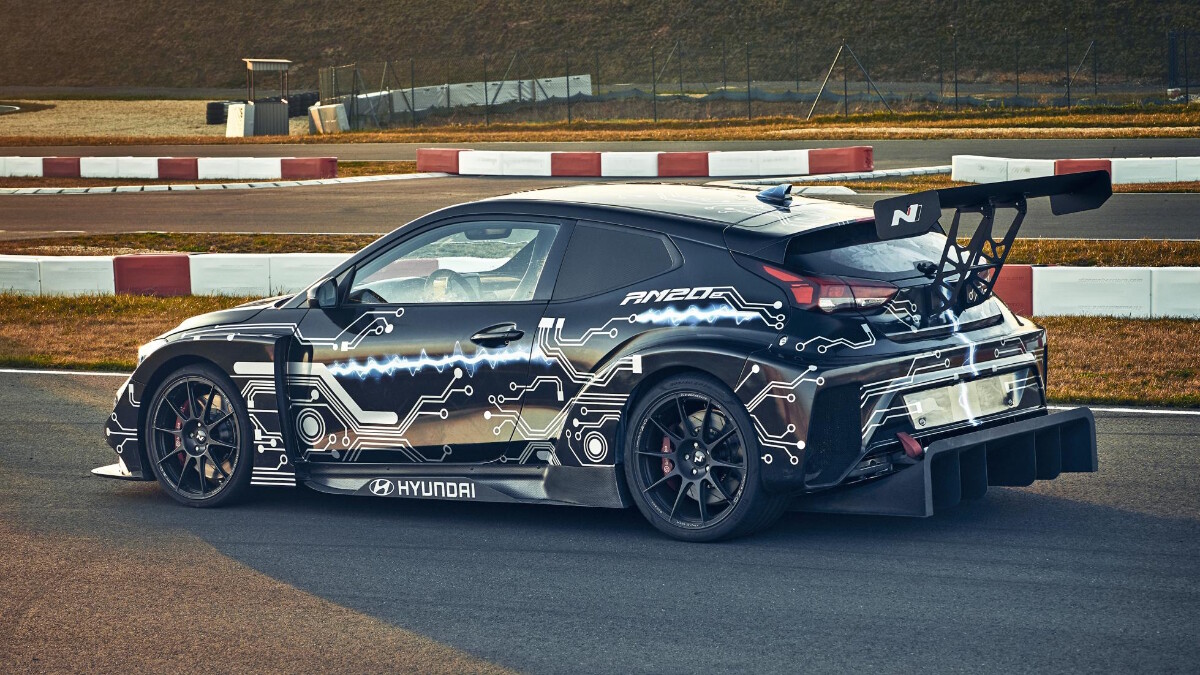 ADVERTISEMENT - CONTINUE READING BELOW ↓
But worry not, for that electricity sends 810hp and 959Nm to...the rear wheels only. While the rest of us were baking banana bread, Hyundai's engineers were cooking up their maddest test car yet. And you thought lockdown was all bad.
The performance stats are bananas, though. It'll hit 100kph in under 3sec, and 200kph in under 10sec. Hyundai's tied with Rimac nowadays, and don't we now know it.
"The RM20e combines race-car-like levels of performance, balance, braking, and grip while retaining daily-driver quietness, responsiveness, and road-going capability," Hyundai tells us. And yes, daily driver.
"The RM20e sports-car prototype clearly signals future electrified brand aspirations for Hyundai's performance N brand, moving N into the prestigious genre of supercar-level performance," says Thomas Schemera, Hyundai's product boss.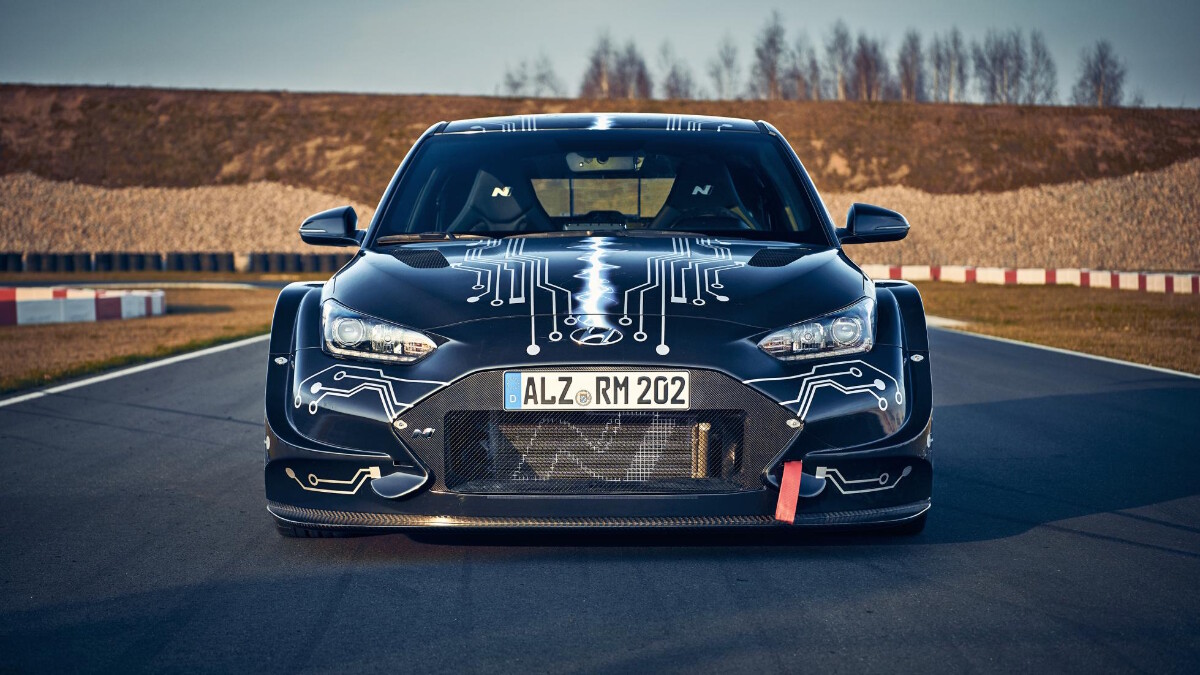 ADVERTISEMENT - CONTINUE READING BELOW ↓
Recommended Videos
"Moving forward, Hyundai N not only increases drivers' heartbeats per minute via powerful internal combustion engines, but also through the instantaneous torque and environmental sustainability of reliable electrified powertrains. RM20e proves that N driving excitement will not be compromised, even in electrified model variants."
Cheesy line, but big news. While we almost certainly won't see a jazzed-up Veloster full of batteries in the showrooms, you can expect everything Hyundai learns from this frankly mad prototype to be poured into something far sexier that we actually can buy. Excited?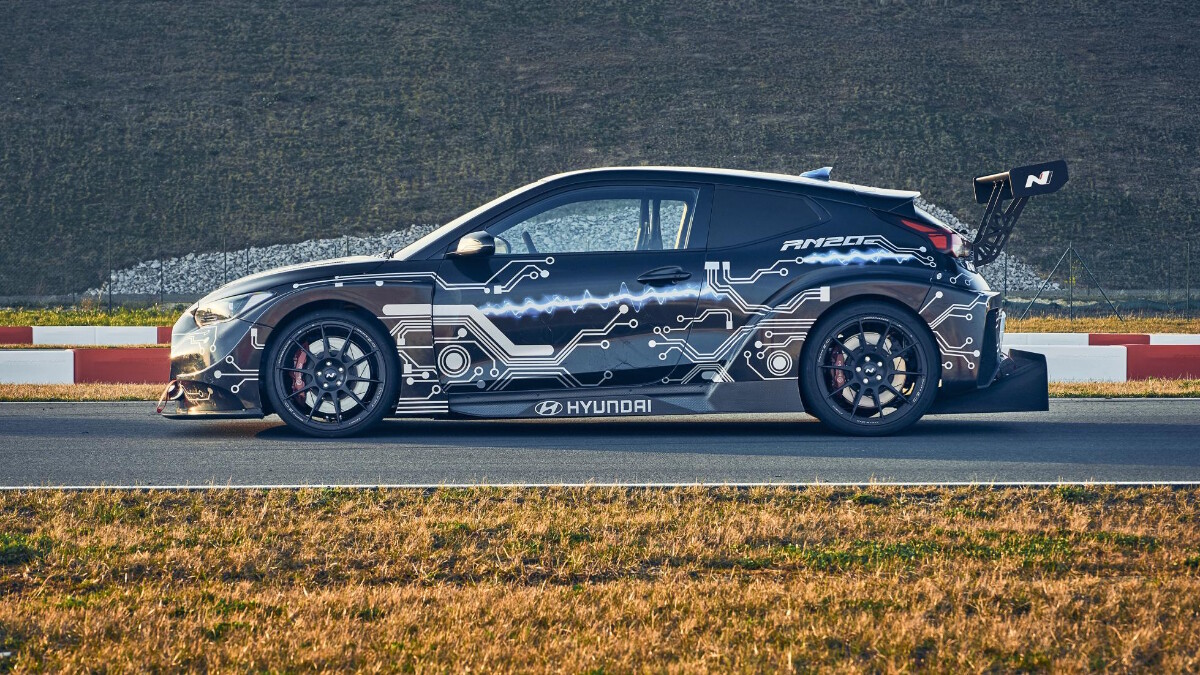 ADVERTISEMENT - CONTINUE READING BELOW ↓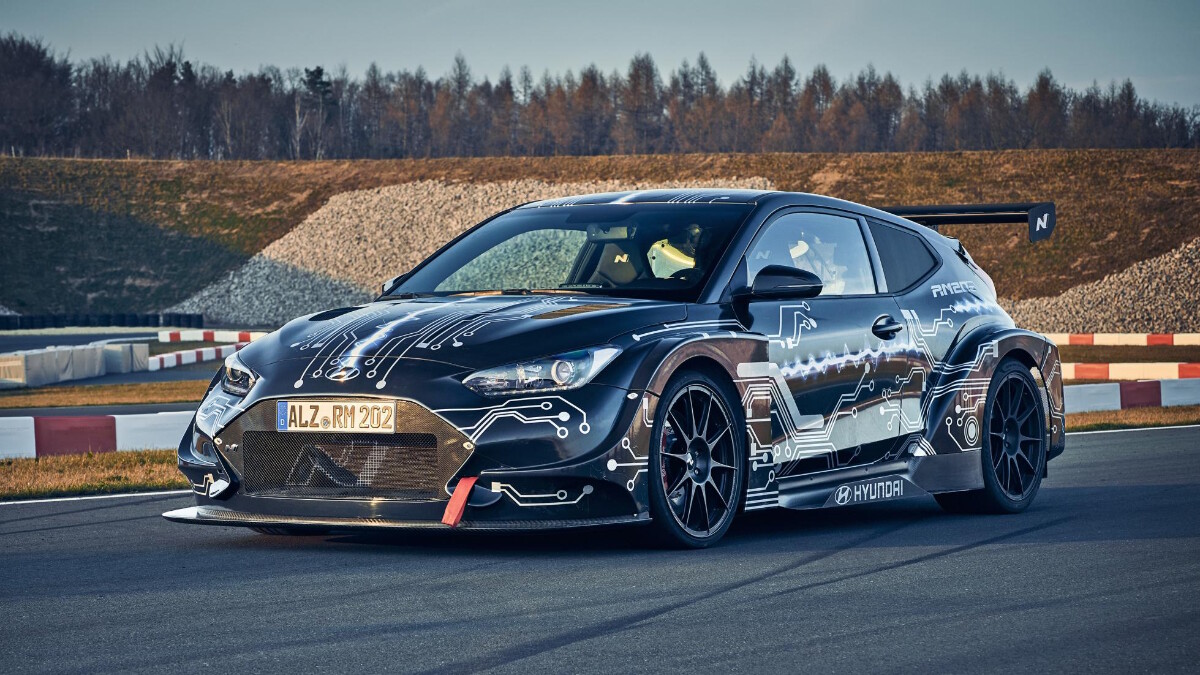 NOTE: This article first appeared on TopGear.com. Minor edits have been made.