The Lexus LS is already one of the sharpest-looking sedans in the business, so naturally, the brand would have its work cut out for it refining the vehicle's aesthetic further. The key to achieving this, as it turns out, is to simplify.
Up front, the facelifted LS flaunts a few noticeable alterations to its face. The headlights have been given a more minimalist look, with the Z-shaped units of before ditched in favor of a more conventional design. There's less flow on the lower end, too, which features bolder lines and is visibly squarer on the sides. Another change worth mentioning is the new Gin-ei Luster exterior finish, which contains aluminum flakes and gives off a texture that's as smooth as it is attractive.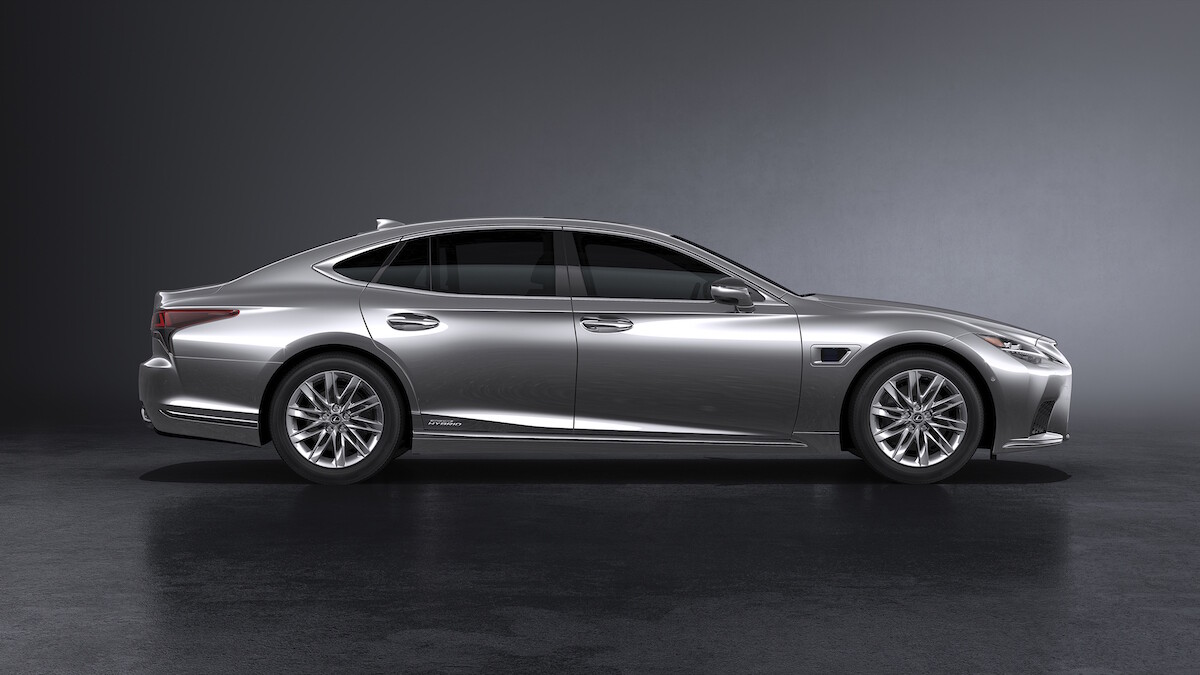 Continue reading below ↓
Recommended Videos
The real meat of this update is in comfort and tech. Lexus has equipped the refreshed LS with a newly developed adaptive suspension and the engine mounts have been changed as well. Speaking of the engine, both the gasoline-powered and hybrid LS variants have undergone noise and sound tuning. The seats now also feature better vibration absorption. These alterations give the sedan a more comfortable cabin experience with less vibration, Lexus claims.
On the tech side of things, the cabin gets a new touchscreen and the car now comes equipped with Lexus Teammate and Advanced Park. The former is a driver assist system that can handle acceleration, brakes, and steering, making the LS capable of everything from maintaining vehicle-to-vehicle distance to overtaking maneuvers and lane changes—this is as close to autonomous as we've seen from the brand yet.
The latter, meanwhile, uses sensors to "support the driver in recognition, judgment, and operation" while parking. A bird's-eye-view camera also provides drivers with a more convenient parking experience.
As for performance, gasoline-powered LS units have been tuned for better initial torque, acceleration, and shift timing. Hybrid units now feature more battery assistance for more comfortable acceleration, and have also had their maximum revs reduced during acceleration for a quieter drive compared with the pre-facelift model.
"Placing importance on people's sensibilities, we thoroughly addressed every detail of the components and control systems related to driving performance, including quietness and ride comfort, ranging, for example, from the internal structure of the tires to the feel experienced when sitting in the seats and the acceleration response in daily driving," said Lexus president Koji Sato.
"Also, I believe that, in the process of pursuing vehicle behavior that is ideal during Lexus Teammate driving assist, the fundamental vehicle performance of the new LS has been greatly honed, resulting in the further evolution of the high-quality driving expected of a brand flagship."
What do you think of the changes Lexus has made to the LS? Are they subtle enough for you, or were you hoping for a slightly more different look than the one shown?