If you dug the MG Cyberster renders released by the British car manufacturer last week, you're going to love what the concept looks like in the metal. The company has finally released actual images of the vehicle ahead of its official debut at the 2021 Shanghai Motor Show, and it looks downright gorgeous.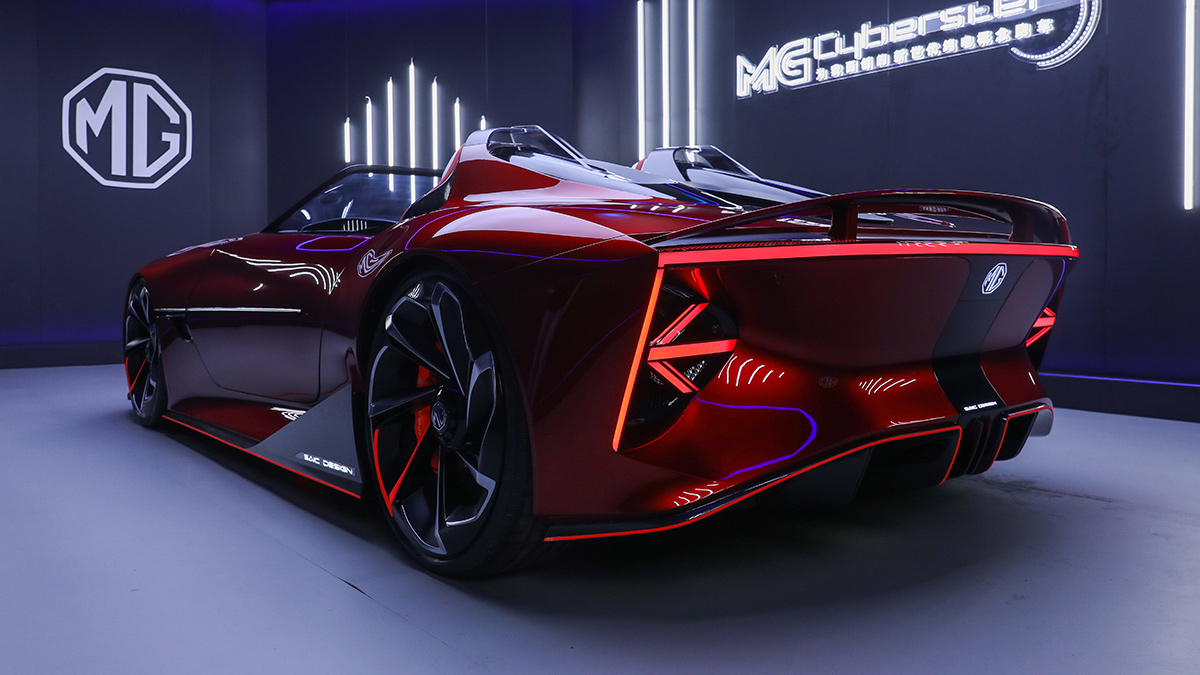 The actual show car is everything MG previewed several days ago, and then some. It's more refined, and considerably more stylish to look at in the metal—although we do have to say that after looking at it from the sides, it looks much more compact than the initial renders the brand showed off.
Continue reading below ↓
Recommended Videos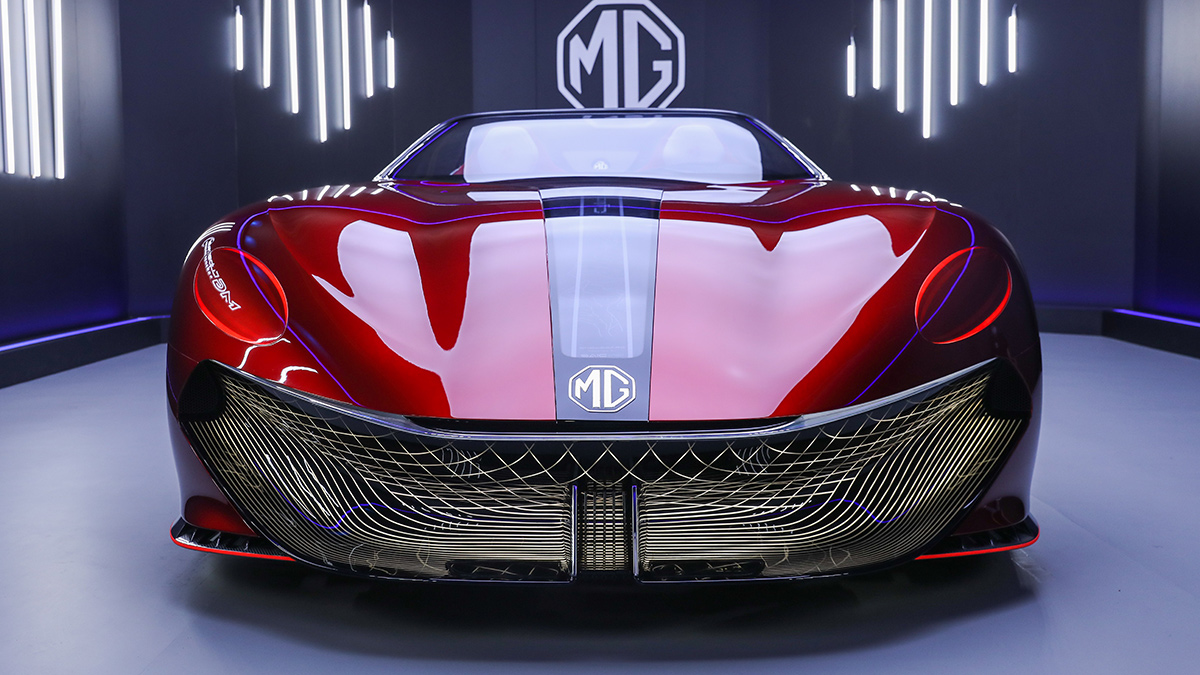 Remember that rear we were kind of griping about? It's still there alright, and looking as boxy as ever. Thankfully, it looks much better than in the renders. Also worth noting is how incredibly massive the wheels are. We'd hate to run over a pothole driving this thing.
Other details? The flowing appearance is still there, as are the concealed headlights and massive grille. That last bit, by the way, is now covered by an intricate mesh design that adds a nice dose of class to the vehicle's cyberpunk vibe. Cool.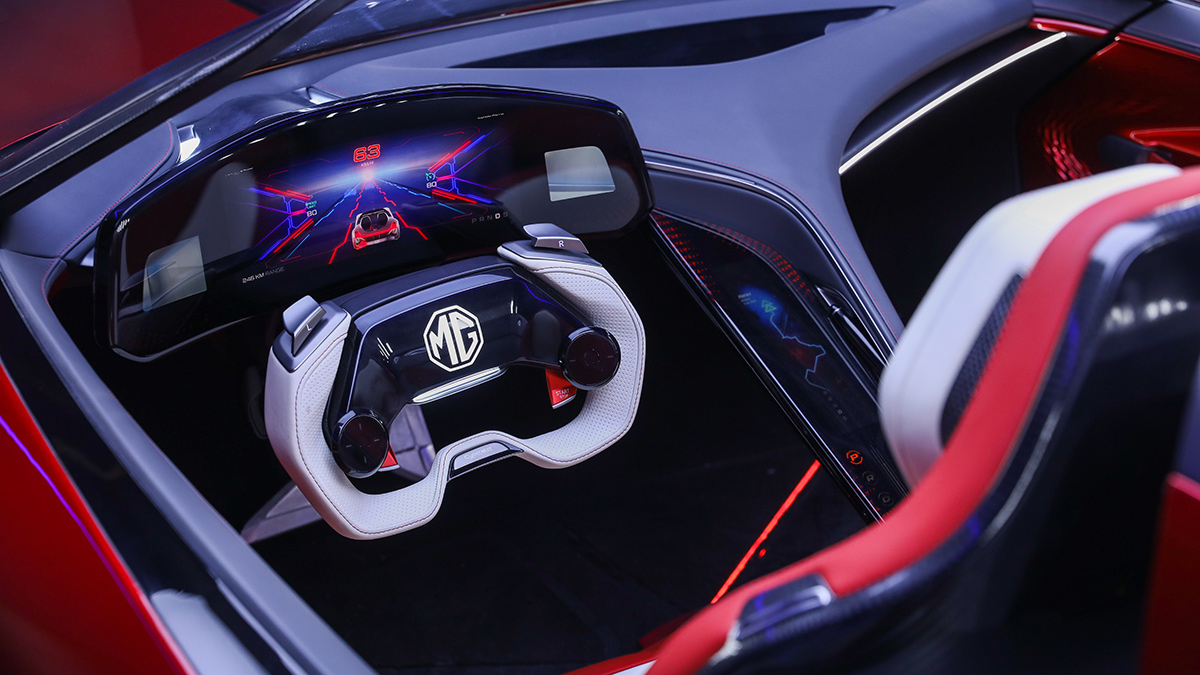 We also finally get a gander at what's inside: Zero Gravity seats with floating headrests, a curved all-digital instrument cluster, and a futuristic new steering wheel (if we can even call it that). The driver's area is also completely separated from the rest of the cabin.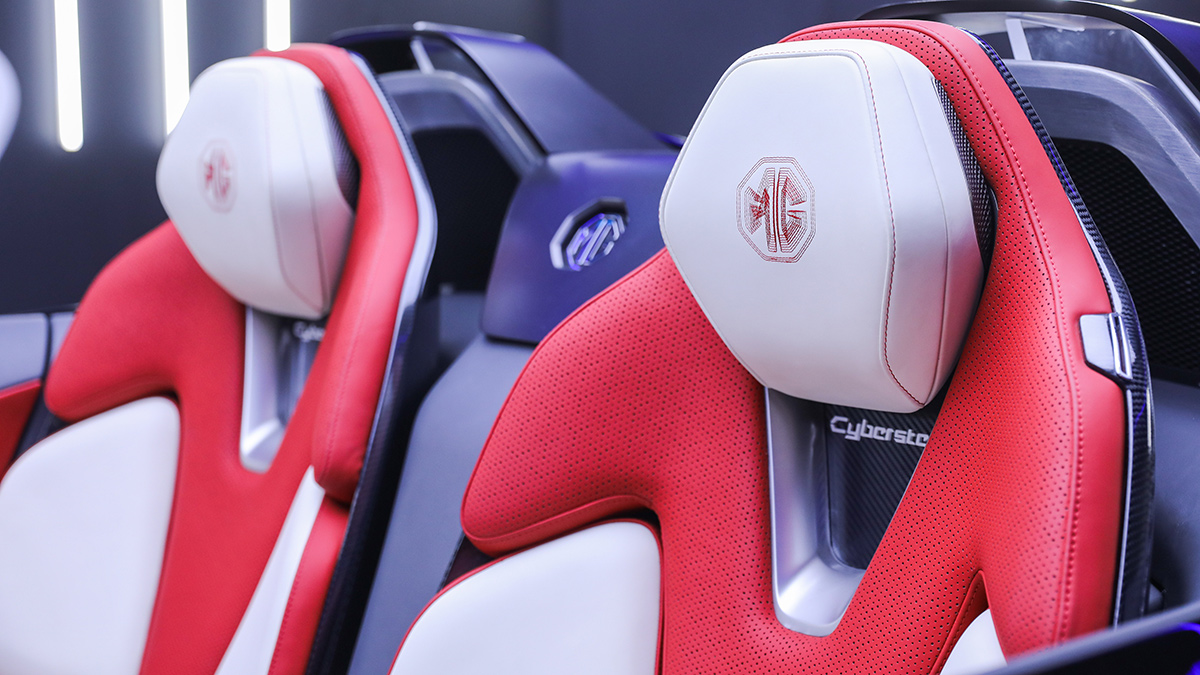 As previously reported, this electric vehicle will run for 800km on a full charge and will sprint from 0-100kph in under three seconds. We'll learn more about what this vehicle is capable of come its full reveal at the 2021 Shanghai Motor Show, which runs from April 21 to 28.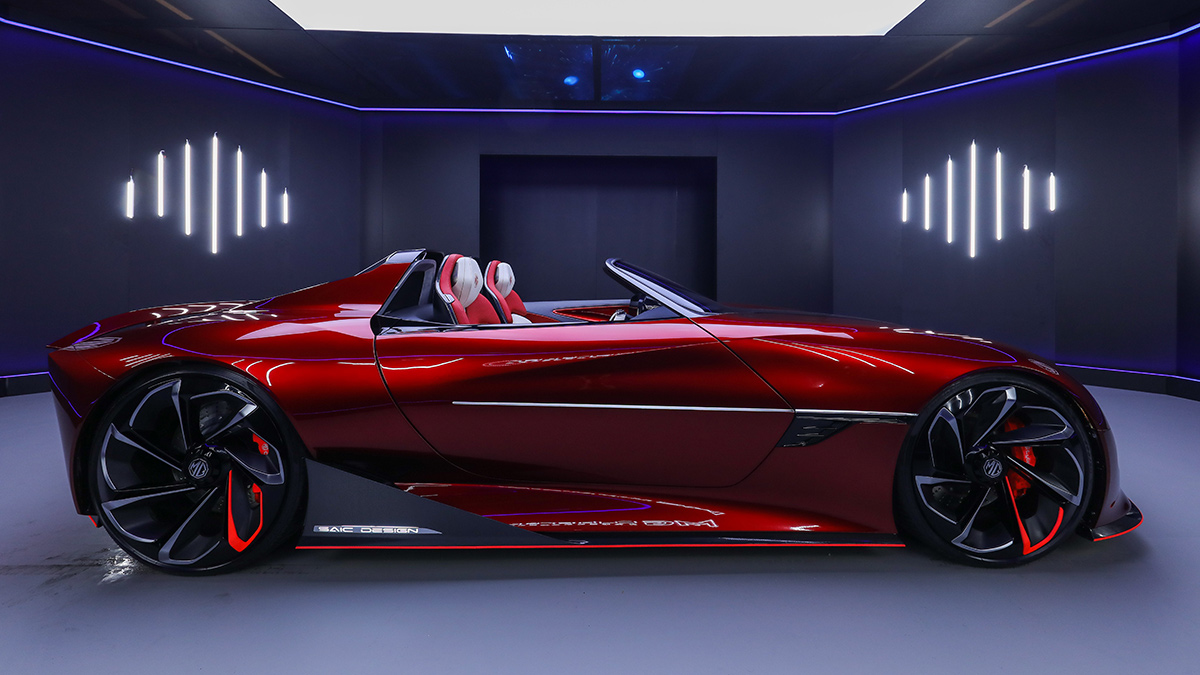 So, where does this rank among the concept cars you've seen so far this year? Somewhere near the top of the list, we're guessing? Let us know in the comments.