The Nissan Leaf hasn't arrived on local shores yet—blame our complicated regulations on electric vehicles for that—but it's been out there for quite some time already. It has made a name for itself as well, with over 400,000 units sold across 51 different markets last time we checked, making it the best-selling EV in the world.
You can probably credit its success to its reliability, considering how batteries on the Leaf will eventually outlast the vehicle itself, or so Nissan says. But of course, even with all those accolades behind the nameplate, Nissan won't stop bragging about the Leaf.
In fact, in its attempts to showcase the capabilities of the Leaf and its battery further—and to celebrate the season, of course—Nissan has built a special one-off 'Christmas tree' (aha, we see what you did there) version of its famous EV.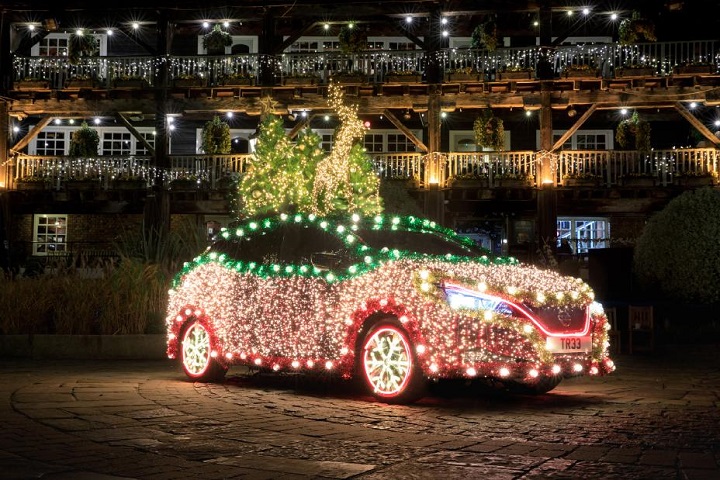 Continue reading below ↓
Recommended Videos
"Santa shouldn't be the only one with a festive mode of transport. We wanted to make the Nissan Leaf more fun at this time of year whilst driving home a very important message," said Nissan Europe head of electric vehicles Helen Perry.
Looking at the entire spectacle, though, you might think that what Nissan did with the Leaf is a bit ironic, considering how much energy the vehicle actually consumes with all the lights it's powering. But that is exactly what Nissan wants to tell us: The Leaf's regenerative capabilities actually let the vehicle produce enough energy to power all those lights. The technology equipped on the Leaf allows the vehicle to generate energy.
To be exact, the Leaf regenerates 744kWh of energy every 18,000km it runs. For better context, check out the infographic below: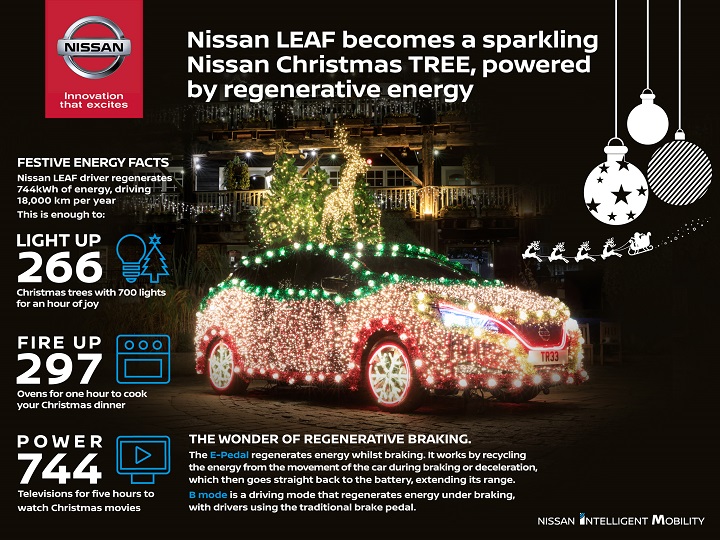 "We hope this custom-made vehicle inspires people about the endless benefits of regenerative energy. After nearly 10 years since Leaf was first introduced in Europe, Nissan continues to be fully focused on providing consumers a more sustainable lifestyle through electric mobility," added Perry.
What do you think? Does this impress you? Sound off in the comments.