After the new Porsche 911 ride came the school day. And buried in many PowerPoint slides of graphs, tables, and charts showing how the new 992 generation is better than the old 991, there was a clue to the 911's hybrid future. It's in the gearbox.
See, the latest 911 ditches the seven-speed PDK for an eight-speeder. It's related to the one in the Panamera. And as you probably know, there are two flavors of the hybrid Panamera: the 456hp V6 e-Hybrid, and the nutty 671hp V8 Turbo S e-hybrid.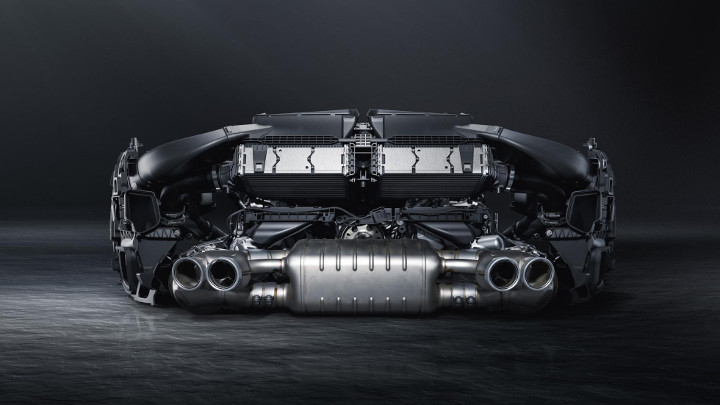 The 911's gearbox is rated for "up to 800Nm," says Porsche. For comparison, the outgoing Porsche 911 Turbo S develops 749Nm. A McLaren Senna is good for 800Nm of twist.
Continue reading below ↓
Recommended Videos
The new gearbox reportedly has space to package a small e-motor—and packaging is the key nightmare for anyone planning to hybridize a 911. There's little to no space in the back (full of engine), putting bits in the nose is a pain (eats into cargo space and crash structure), and the middle is where the people go. It's not simply a case of bolting in some electric boost and going Tesla-hunting. It's tight under the 992's skin. Squeezing a motor into the gearbox itself is not easy. Efficient though, and clever.
If the gearbox can sustain 800Nm, it'd be a decent leap in torque from the current Turbo S, with a similar hike in power to beyond the current version's 572hp.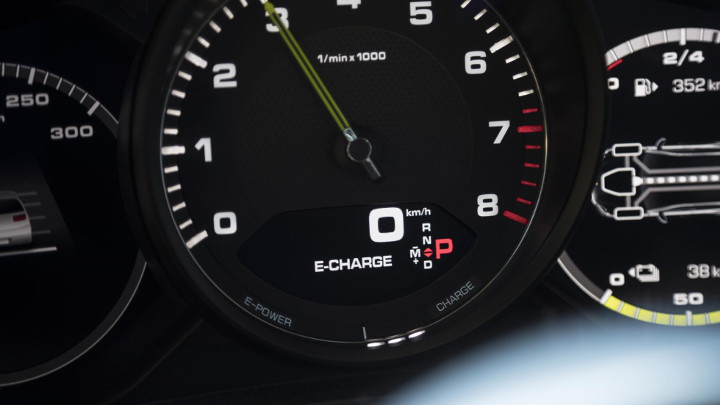 Porsche freely admits a hybrid 911 is on the way, due circa 2022 when the current version is facelifted. Big changes often happen come facelift time—for the 991.2, we got turbocharged Carreras. In the 997, we first met PDK at the mid-life tweak. By 991 facelift o'clock, the Taycan will have been with us for around three years. Electrified Porsches will feel even more familiar.
However, whether the hybrid version will comprise a 48-volt mild hybrid, a top-dog '911 Turbo S e-hybrid' plug-in, or another guise, isn't immediately obvious. But Porsche has given itself almost 800Nm of headroom. Just in case.
NOTE: This article first appeared on TopGear.com. Minor edits have been made.