The Porsche Boxster is 25 years old in 2021. As if this year hadn't been taxing enough already, we're now feeling positively ancient.
It was a crucial car, too. It basically saved the company upon arrival in the mid-'90s. While the Cayenne pulled Porsche into the levels of profitability we now know, there'd have been little for the SUV's engineering team to play with if the Boxster hadn't worked its magic half a decade earlier. The car has spanned four generations and Porsche has sold 357,000 thus far.
Such an important car—and special birthday—need celebrating. And seeing as we can't all have street parties right now, Porsche has settled for the car industry's standard practice in situations such as this. A special edition.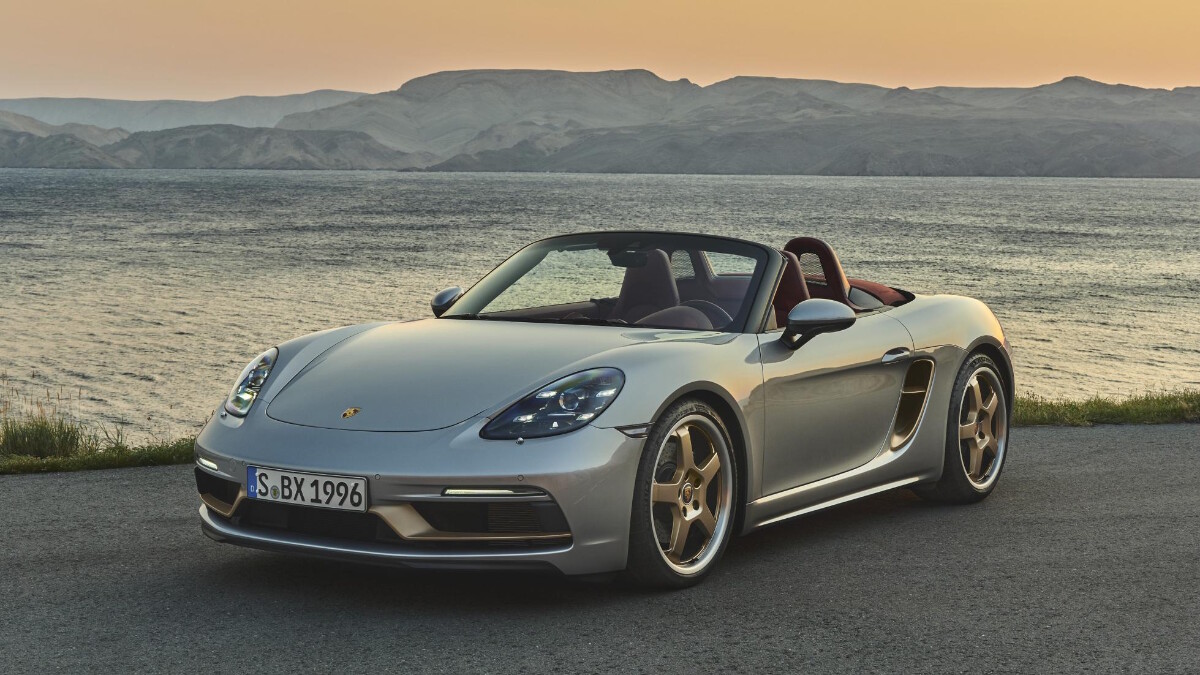 Meet the Porsche Boxster 25 Years. It takes a 718 Boxster GTS 4.0 (aka the best one currently on sale) and styles it with the same mood board as the original Boxster concept that starred at the Detroit Auto Show.
ADVERTISEMENT - CONTINUE READING BELOW ↓
So, there's GT Silver Metallic paint over Bordeaux leather, with detailing—including those quite jaw-dropping wheels—picked out in a color called Neodyme, or 'a copper-like shimmering hue' if the name wasn't much help.
Those wheels are really quite something, and they're exclusive to the 1,250 units of the Boxster 25 Years being made. As is 'Boxster 25' embossed lettering on the hood. Prices start at £72,760 (P4.78 million), making it twice as expensive as those early Boxsters, and around £6,000 (P395,000) more than a stock 718 GTS 4.0.
But Porsche promises it brings £10,000 (P658,000) of extra equipment, with fancier seats, a heated steering wheel, Porsche Dynamic Lighting System (PDLS), and Porsche Torque Vectoring (PTV) with its requisite mechanical limited-slip differential all standard-fit. A PDK paddle-shift gearbox is optional, but c'mon, this is a retro throwback—stay manual.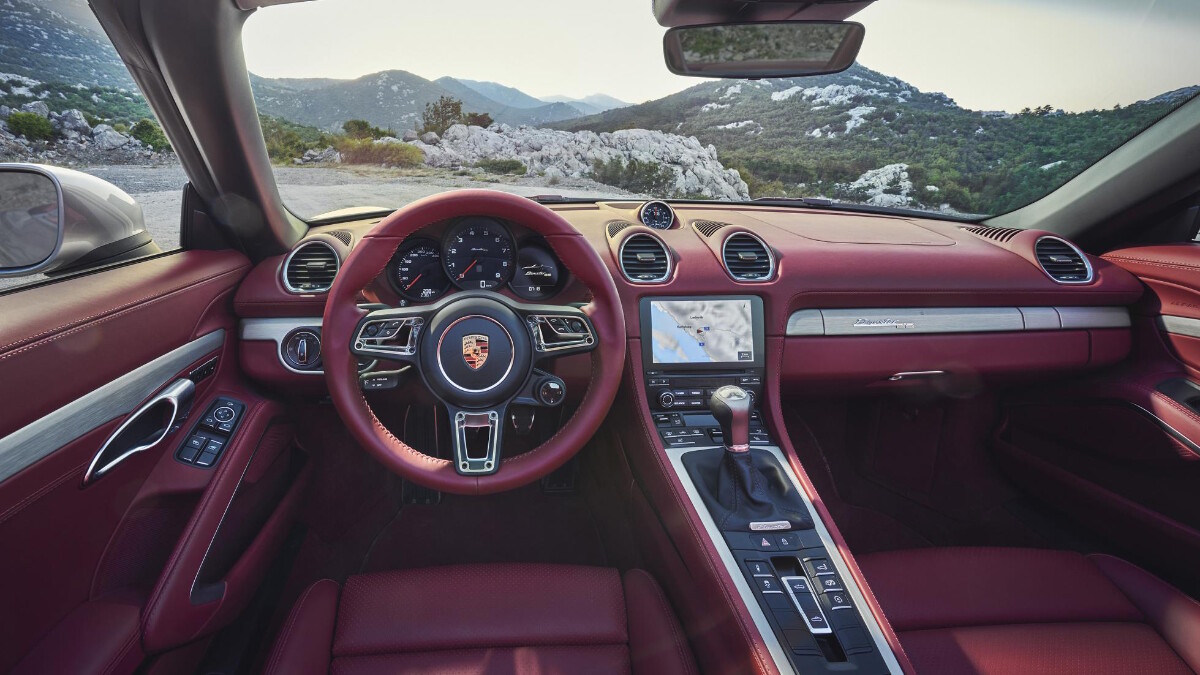 Performance is as per the standard 4.0: a 395hp peak, 0-100kph in as little as 4sec and a top speed of 288kph with PDK, or 296kph if you've gone for the manual.
ADVERTISEMENT - CONTINUE READING BELOW ↓
Recommended Videos
Oh, and if you've always wondered (but never Googled it), 'Boxster' is a combination of 'boxer'—denoting the engine's layout—and 'roadster.'
Like what you see, wheels included?
NOTE: This article first appeared on TopGear.com. Minor edits have been made.