In 2020, a third of all Porsches sold in Europe had an electric or hybrid drivetrain. By 2025, it'll be more like half. The fully electric Taycan sports sedan is already a big catalyst of change, having outsold the Boxster and Cayman individually last year, and no doubt outselling the entire 718 range by the end of 2021.
Not least because there's a new one. Meet the Taycan Cross Turismo, an off-road-ready estate version of Porsche's Tesla Model S rival. Except in this instance, Porsche is offering something Tesla doesn't quite. This is a car that appears more reflective of the crossover zeitgeist than a Model X.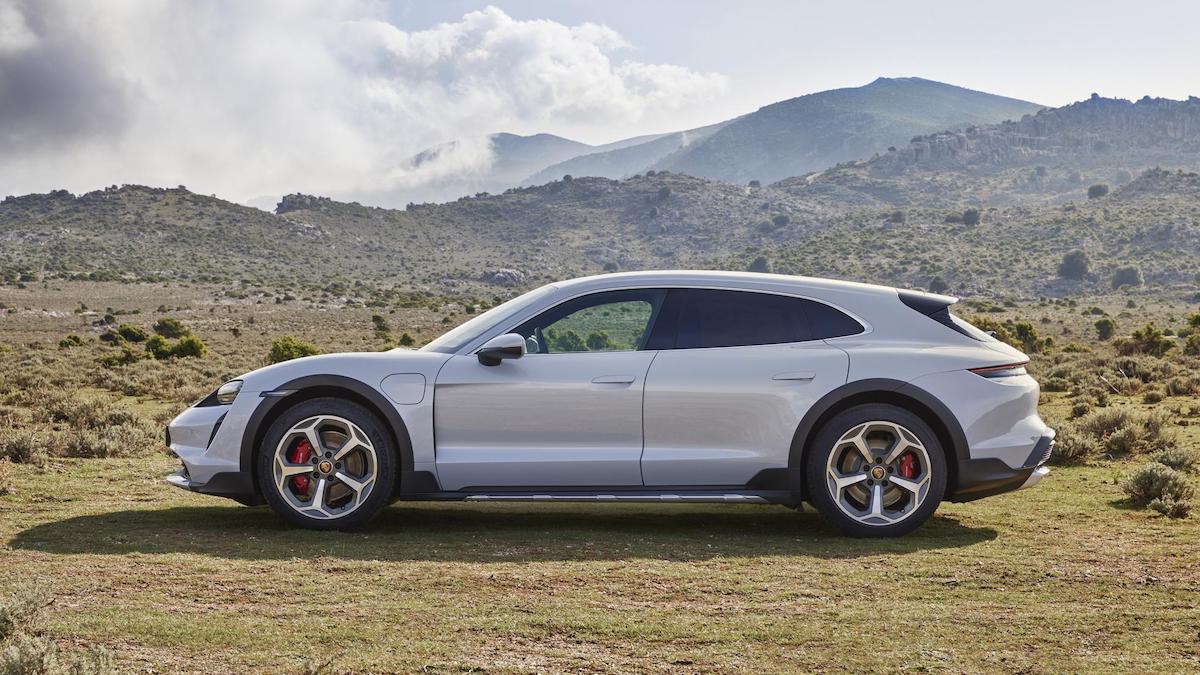 Continue reading below ↓
Recommended Videos
In summary, it's a Taycan that's a little taller and much roomier. The Cross Turismo sits 20mm higher than the (admittedly really quite low) standard sedan, or 30mm if you've specced the optional off-road pack. There's an additional 47mm of headroom in the rear, which is a welcome boost to a car that was hardly going to oust Porsche's own Panamera from limo duties. There's also more space for feet beneath the front seats and a trebling of maximum luggage volume, up past 1,200 liters with the seats flipped.
It launches in the UK with four powertrains: the Taycan 4 kicks things off at £79,340 (P5.36 million) with 375hp, 0-100kph in 5.1sec, and a 455km range. The Taycan 4S costs £87,820 (P5.9 million) and offers 483hp, 4.1sec, and 452km.
Then there are the Turbos, both with a 616hp powerplant but differing launch control systems: the stock Taycan Turbo starts at £116,950 (P7.9 million) and ups peak power to 670hp (on overboost) from a standstill, for 0-100kph in 3.3sec. Range sticks at 452km. The Turbo S is £139,910 (P9.45 million) and cranks things up to 750hp on overboost for a 2.9sec sprint, dipping max range to 418km in the process. We've had a drive in that car right here.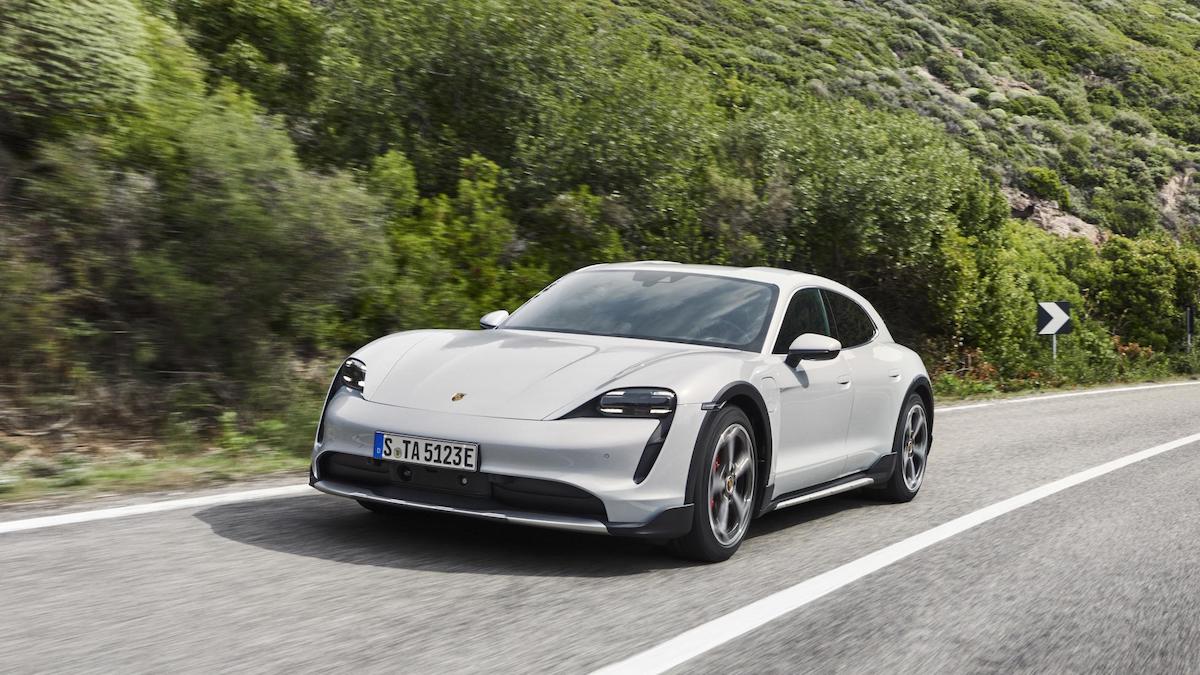 The Cross Turismo gets a number of things as standard, including air suspension with PASM electronic damper control and the higher performance 93.4kWh battery which is a four grand option on lower-rung Taycan saloons.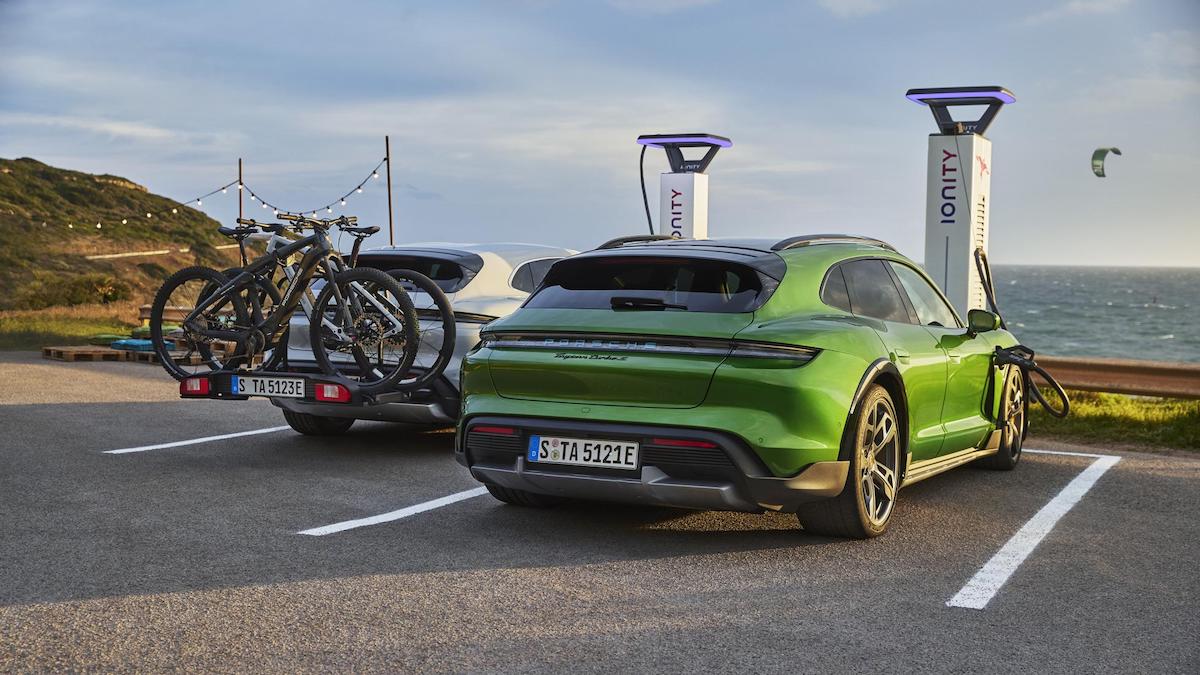 As a result, the premium you'll pay for the Cross Turismo varies depending on spec, but it works out just shy of £1,100 (P74,00) over a like-for-like Taycan four-door. Which strikes us as very good value indeed. All the more reason to indulge in some very frivolous extras, such as Porsche's eBike cross ((P506,000) and eBike Sport (P642,000) in order to fully take advantage of the soft-roading Taycan's fancy new bicycle carrier, whose design allows the rear tailgate to fully function behind it. The fact you could tow a second-hand Boxster along on a trailer for similar cash is neither here nor there…
More photos of the Porsche Taycan Cross Turismo: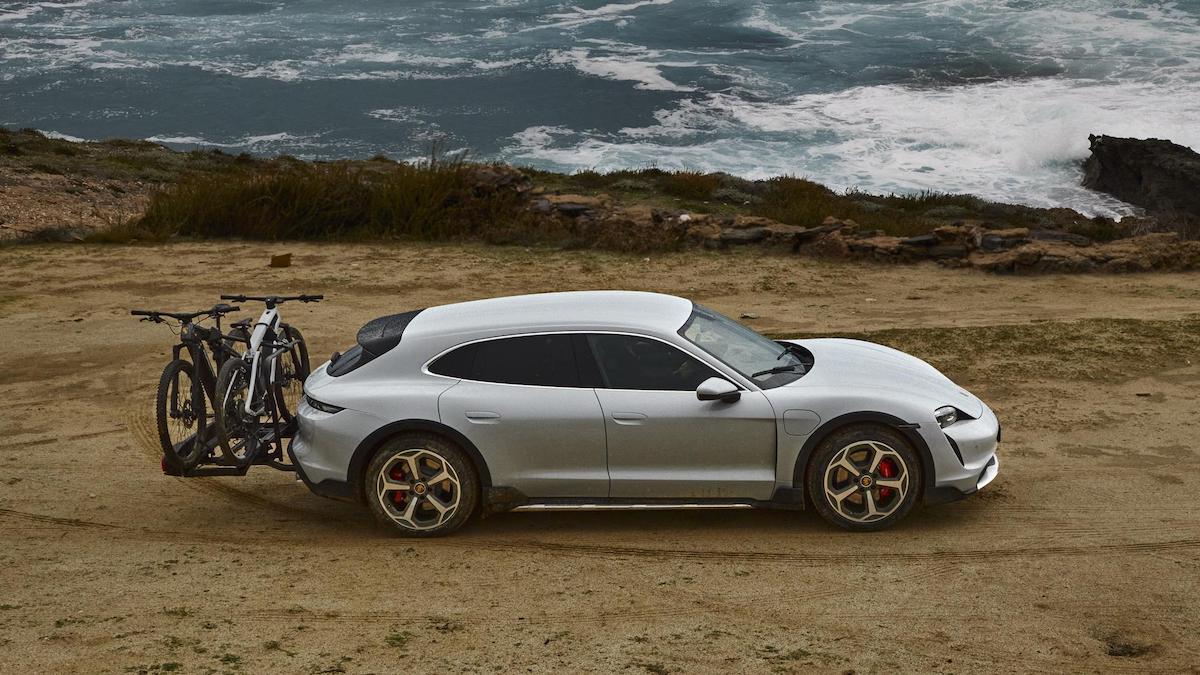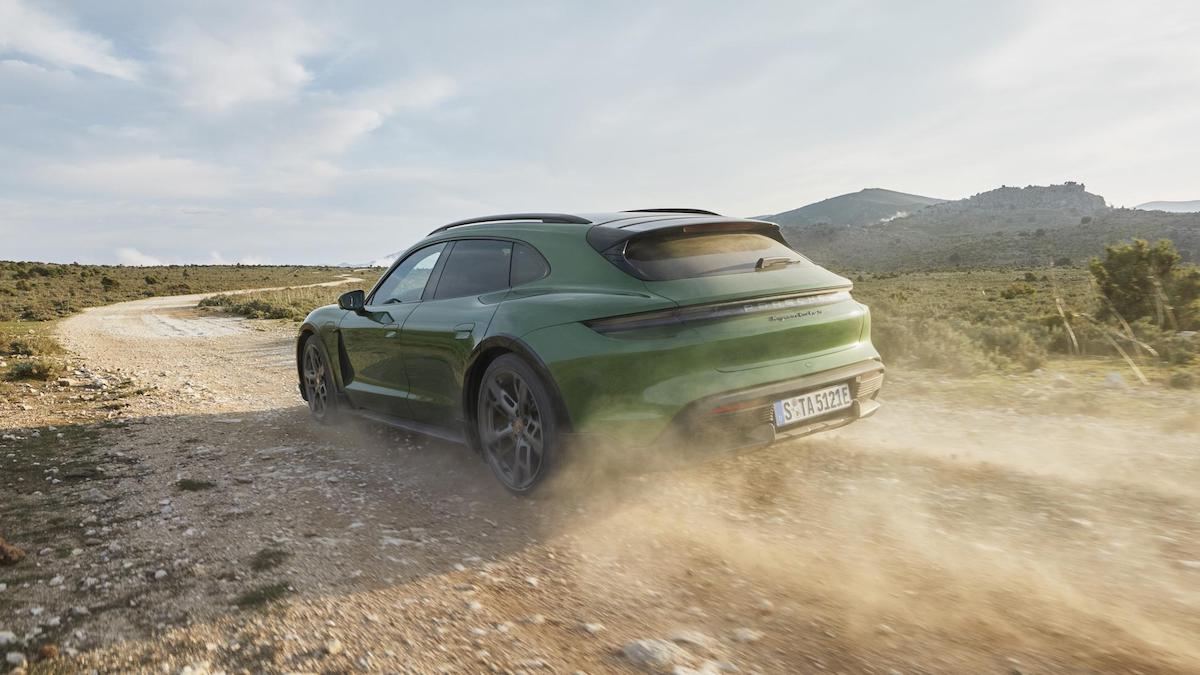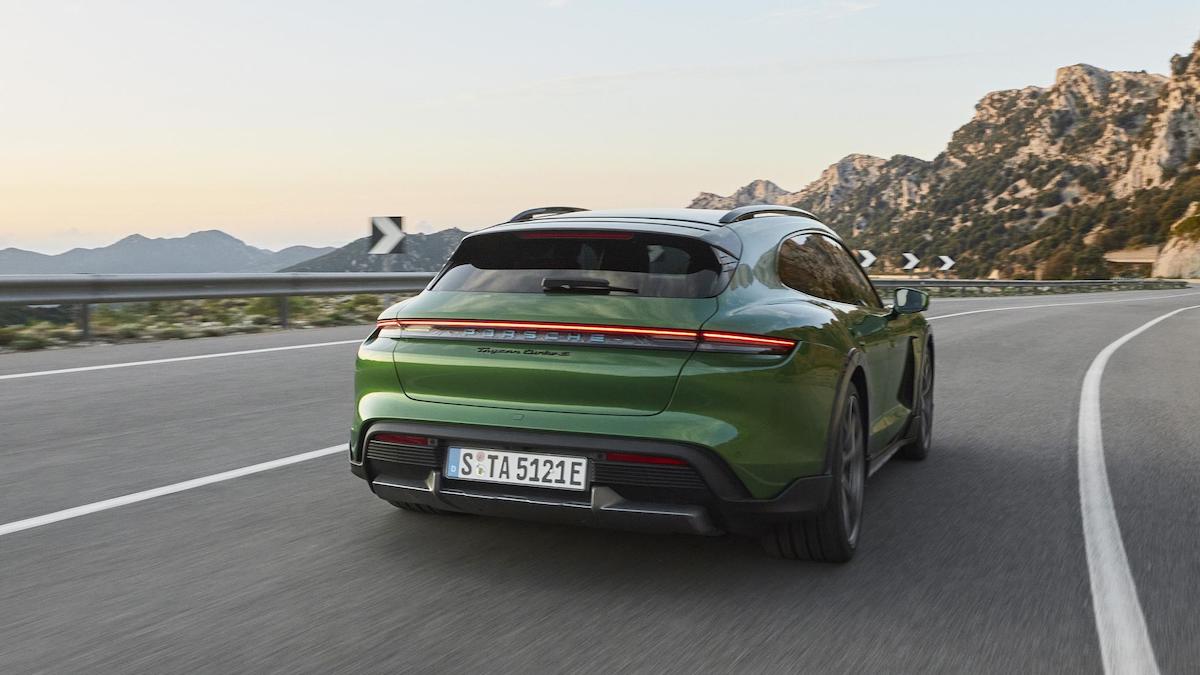 NOTE: This article first appeared on TopGear.com. Minor edits have been made.